Sometimes I wonder if it wouldn't be easier if all public lands were just lumped together. I mean, who can keep straight national forests, wildlife refuges, national parks, national preserves, national monuments, national lakeshores, BLM lands—it can all be a bit much to keep track of!
But then you experience a place like Red Rock Lakes National Wildlife Refuge and it all starts to fit together. Located in the Centennial Valley of southwest Montana, the 51,000-acre wildlife refuge is part of the Greater Yellowstone Ecosystem. The grandeur of Yellowstone National Park lies to the east, the Beaverhead-Deerlodge National Forest to the north comprises the Gravelly and Snowcrest Ranges, and blocks of Bureau of Land Management land neighbor the refuge in the valley. This patchwork of public lands includes different purposes and values for fish, wildlife and people, from strict preservation to working lands.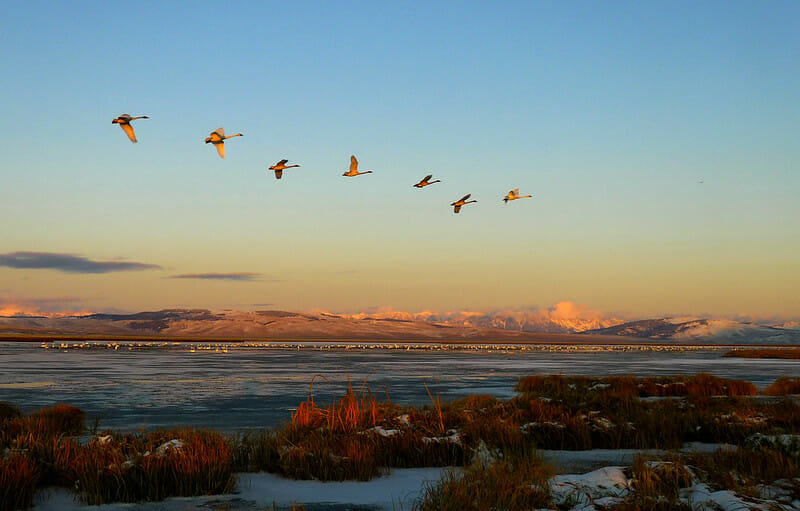 Of all these land types, wildlife refuges are the only ones dedicated to fish and wildlife conservation, and it shows. Big game abounds with elk, moose, mule deer, whitetail deer, and antelope with hunting opportunities available on certain parts of the refuge, as is waterfowl hunting. The lakes and streams are the inland-most headwaters of the Missouri River and support native (and non-native) trout. Here, the U.S. Fish and Wildlife Service is also working with partners to protect and restore a dwindling Arctic grayling population found nowhere else.
My first introduction to Red Rock Lakes came a decade and a half ago when a friend suggested that I might think about applying for an antelope hunting license in the area. I was new to Montana and knew nothing about wildlife refuges except for some vague understanding that they were a different type of public land that I guess maybe you could hunt on?
Sure enough, I drew the license and got to spend a long weekend camping, exploring and hunting Red Rock Lakes. I learned a few things on that hunting trip: 1) yes, you really do need binoculars to hunt antelope, 2) the wind can blow really, really hard in the Centennial Valley, 3) hunting and fishing is allowed on most wildlife refuges, 4) the difference between a grizzly bear and a black bear, and 5) it wouldn't be the last time I would visit the refuge.
While not widely regarded for fishing, Red Rocks does have a famously "secret" fishing spot that has attracted anglers since the early 1900s and that was written about by John Gierach, although he was characteristically coy in revealing its whereabouts. I won't divulge the secret but with a little research you too might start thinking about emptying your bank account and moving to this remote corner of the world, just as the Trout Bum fantasized.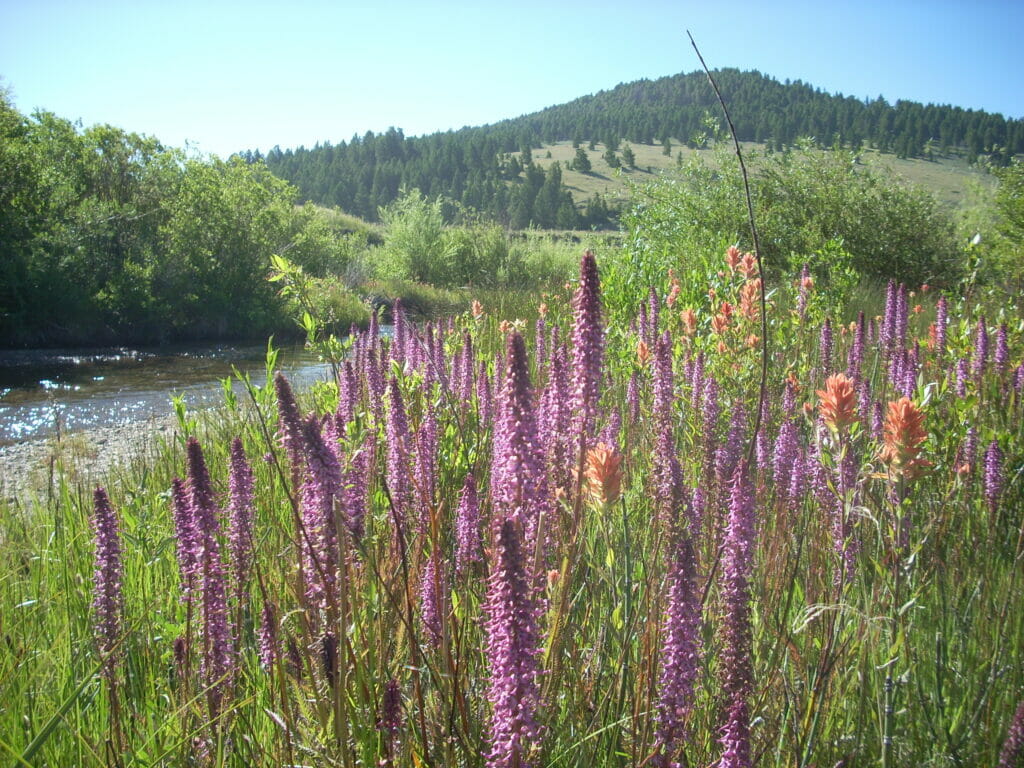 Be forewarned, however. There's a reason that the valley is home to only a couple dozen souls and the closest gas station is 40 miles away in Lima, Mont., population 180. As many homesteaders found, this is a tough place to make a go of it and names like Alaska Basin hint at the conditions for three-quarters of the year. In fact, it is because of the inhospitable nature of the climate that the refuge came to be.
Red Rock Lakes was established in 1935 with 9,800 acres reserved from the public domain by Franklin D. Roosevelt, "as a refuge and breeding ground for wild birds and animals." In the ensuing decade, the refuge quickly grew as dozens of homesteaders sold their land back to the Federal Resettlement Administration, finding that the harsh weather, short growing season and remoteness was too much for most to bear.
Today, Red Rocks continues to grow in size, mostly through conservation easements and the Centennial Valley Conservation Easement Program, an initiative "to maintain the integrity of wildlife habitat on a landscape scale by helping to maintain open space in a rural setting." As the West continues to grow with a new breed of homesteaders, this program will help to prevent habitat fragmentation and residential development that would disrupt the biological integrity of the Centennial Valley.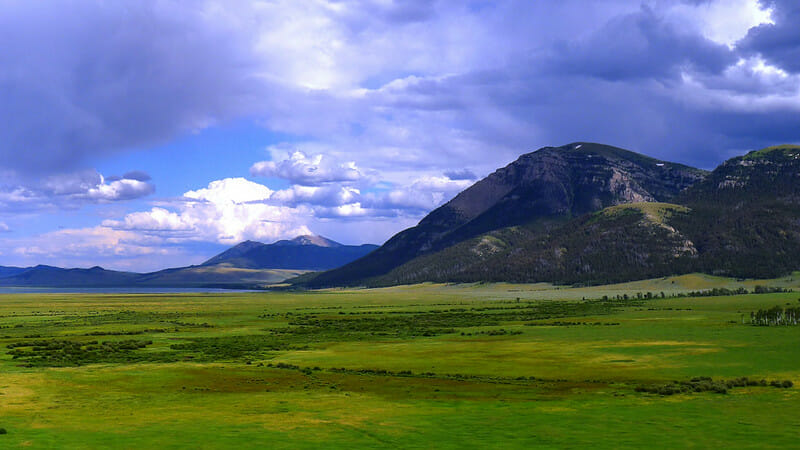 Like all wildlife refuges, Red Rock Lakes suffers from a lack of funding, with the Wildlife Refuge System experiencing chronic budget shortfalls. In the past decade, the WRS has lost about $100 million in funding, resulting in over 1,000 lost staff positions. The budget proposed by the Biden Administration for 2022 would raise funding level from $503 million to $584.4 million, providing critical resources for operations and maintenance. It is essential for Congress to provide this funding so the WRS can continue to provide the multiple benefits for wildlife and people in communities all across the country.
Learn more: check out this report from 32 conservation organizations and businesses celebrating the National Wildlife Refuge System and detailing principles for enhancing the System for future generations of hunters and anglers.