For a decade, hosting a bus tour of project sites has been is a popular annual tradition for the folks running Trout Unlimited's Driftless Area Restoration Effort.
This year's tour in Wisconsin in October drew nearly 75 people for a busy day of walking stream habitat projects in the Hudson-Menomonie areas of the Northern Driftless Area.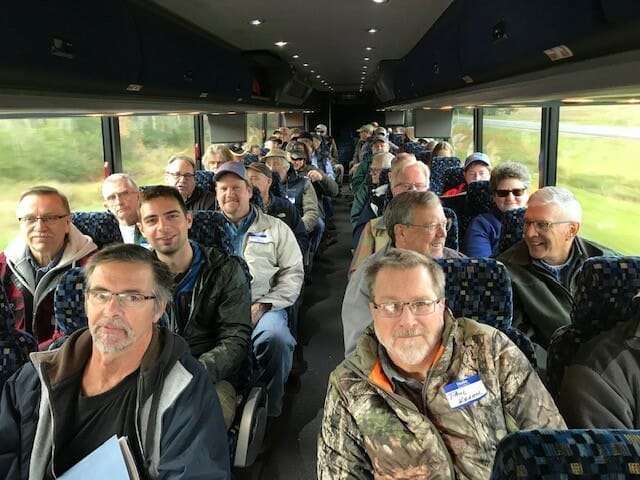 The group visited just-completed projects on Wilson, Hay and Plum Creeks and watched the DNR's Baldwin Fisheries survey team show us the many colorful brook trout they shocked up in Gilbert Creek's 2005 project water.
At the Hay Creek site the group got to take a look at a new kind of habitat structure. The Elevated Riparian Optimization (ERO) structure is aimed at providing brook trout habitat.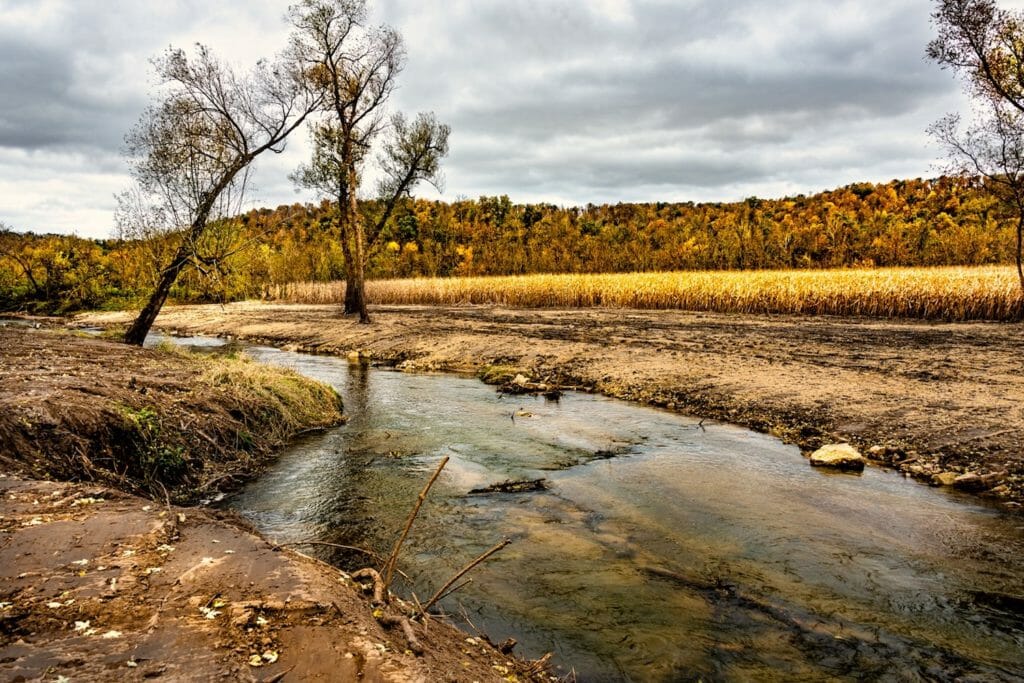 Nate Anderson, DNR's West Central Trout Habitat Team Leader, and Kasey Yallally, DNR Fisheries Biologist for the area, discussed projects they are working on with the folks from Kiap-TU-Wish and WI Clear Waters TU chapters and other partners.
Judie Foster Babcock, chair of the Kinni Corridor Collaborative, provided a report on the ongoing efforts to raise funds and public awareness for the removal of the last two dams on the Kinnickinnic River in River Falls.