This week has been a whirlwind for conservation. Wednesday held big news about a bill to permanently and fully fund the Land and Water Conservation Fund and anglers continue to weigh in under ticking comment deadlines for NEPA and the Public Lands Renewable Energy Development Act. We've got what you need to get up to speed and make your voice heard.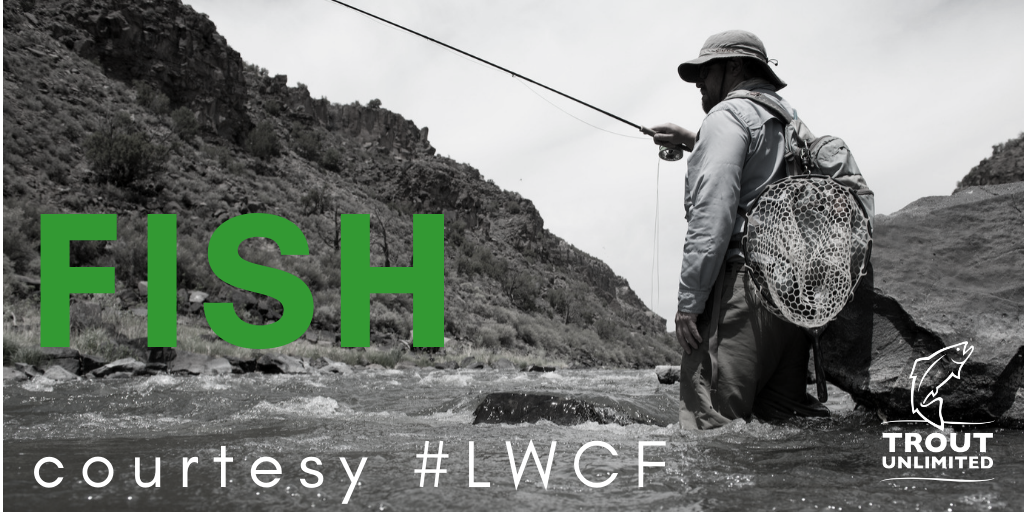 1. The deadline for comments on the National Environmental Policy Act is looming:
Deadline March 10th
Why is matters: Signed into law in 1970 by President Nixon, the National Environmental Policy Act (NEPA) is one of our country's bedrock environmental laws, providing citizens a voice in federal decisions affecting the environment, fostering transparency, and ensuring that decisions are informed with the best available science.
While efficiency is generally a good thing, changes proposed by this administration would significantly undercut this critical tool. This rulemaking should not erode the basic foundation of NEPA or undermine opportunities or public involvement. 
Help make your voice heard by commenting before Tuesday, March 10th. Want more info? Check out this great blog from TU's Tasha Sorensen for more information about the rule and TU's take.  
2. Help support responsible renewables by supporting the Public Land Renewable Energy Development Act
Why it matters: This broadly bipartisan bill , which would create a balanced framework for developing renewables on public lands in a way that supports conservation well into the future, has teetered on the edge of becoming law for several years. Let's help push it over the edge and make it a reality. 
The bill has already advanced through committee hearings in both chambers. In the House, the bill is ready for a floor vote.  In the Senate, lead sponsors Sens. McSally (R-AZ) and Heinrich (D-NM) are seeking to include the bill in the package of energy legislation currently being considered on the Senate floor.  Urge your Senators to support this bill. 
3. Land and Water Conservation Fund (LWCF) and funding for public lands on the move.
Why it matters: Big news regarding funding for public lands came from a bi-partisan group of Senators in Washington D.C. this week. Legislation to permanantly fund the Land and Water Conservation Fund appears ready for vote in the Senate. Read more about the importance of this program and the bills that are up for consideration in this post: https://www.tu.org/blog/lwcf-up-for-full-and-permanent-funding/
The Senate expected to consider these measures on the floor next week. The House also has bills through committee process and ready for floor consideration. Reach out to your members of Congress and ask them to support this legislation which is so vital to supporting our outdoor heritage.
---
For more information on these or other opportunities to engage on TU policy priorities:
Contact your local Council leadership.
Contact TU's government affairs staff.