The joy of discovery and setting an example
Long before she was a mother, Tara Granke understood the importance of connecting kids to nature. When her son, August, arrived nearly three years ago she quickly became aware of how much she could learn from him.
"It is so amazing to watch his sense of wonder and experience things with him through his eyes. It reminds me of some really important moments in my life experiencing nature as a kid," Granke said. "Spending time with him outdoors has taught me to be more present in the moment and, as a result, to make a deeper connection to the experience."
Granke's job at Trout Unlimited in the Headwaters program is helping children discover that deeper connection with nature so they have ways to cope with stress and anxiety and also develop a sense of the need for conservation.
There was a time not long ago when Granke wasn't sure she wanted to be involved in youth education or even be a parent.
"I was into conservation and an open-minded person," said Granke, a botanist in a previous career now living in North Carolina. "I wasn't thinking about having or educating children. I thought maybe the best thing I could do for the environment was not to have children."
But somewhere along the way, perhaps a nudge from her biological clock, and certainly due in a very large part to her now husband Michael, Granke realized she wanted to experience for herself that unique relationship in this world between a mother and child.
Besides, what if her children — including those she has worked with through Trout Unlimited's youth initiative programs — emerged as leaders of conservation and increase their generation's efforts to restore and protect nature?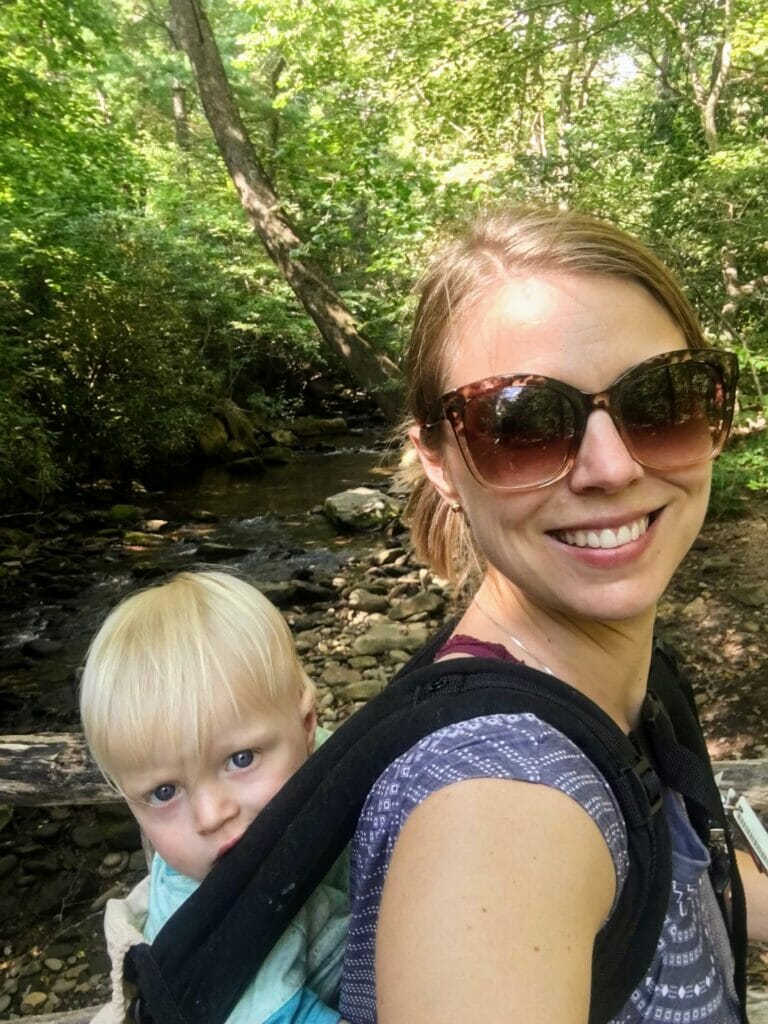 "We have the potential in the Headwaters program to provide space and time for youth to immerse themselves in nature, reflect on their emotional connection to the natural world and recognize the innate bond we have with the environment," Granke said. "If people of all ages, not just youth, don't have time to process what they have experienced they can lose the value of the impact."
Christine Brissette is a project manager for Trout Unlimited's Western Water and Habitat Program in Montana. She became a mom in mid-January of this year and just recently returned to work after maternity leave.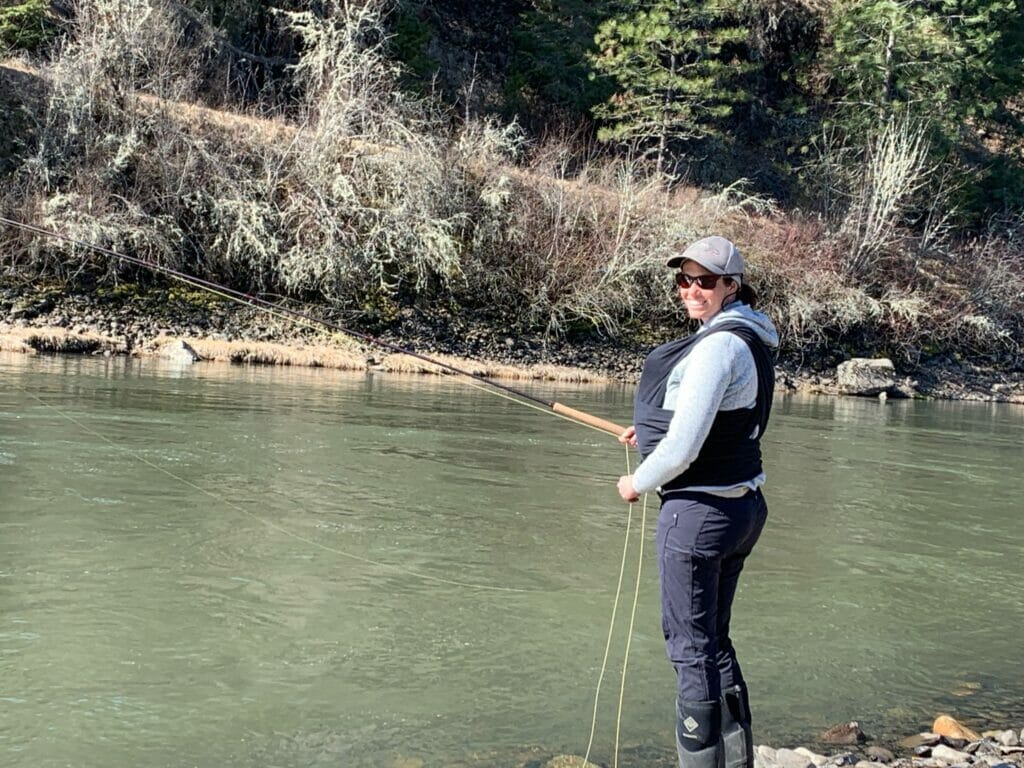 Brissette is looking forward to sharing her efforts to restore rivers with her daughter Eliza and not just in stories about her work but by witnessing conservation personally.
It's not that she sees her work any differently now that she is a mother. It is more important to Brissette in how her daughter will see her work.
"What will it mean to her to have a mom who builds restoration projects on the rivers she will grow up fishing," said Brissette. "Eliza will spend her childhood driving with me in a pickup with a pair of waders and a hard hat in the back seat. She'll tag along to oversee construction projects, run assessments or take streamflow measurements."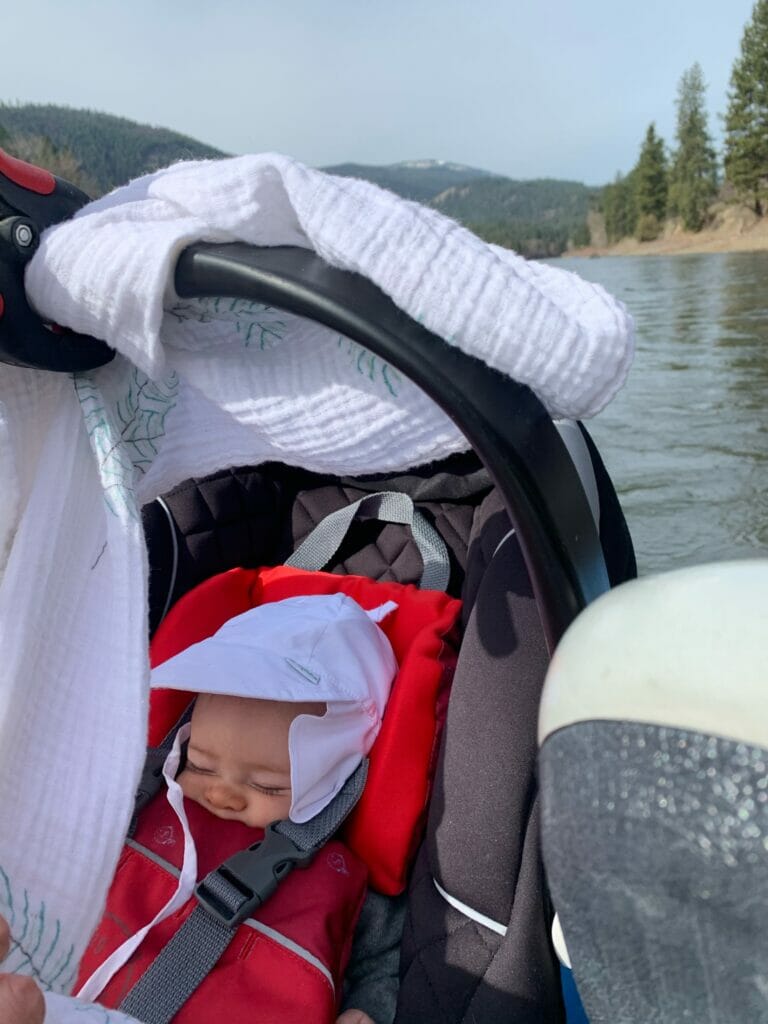 Like Granke, Brissette takes great pride in not only serving as a role model for her own child, but for the youth in her community.
"What strikes me, is that for her, it will be normal for a woman — and a mom — to be doing these things," Brissette said. "That was not normal in my childhood, and to me that is incredibly hopeful progress."

Most would agree having a child changes the way we view the world and the things we focus our attention on. Many are surprised the power our children have to transform parents.
"August has made me a better human and better at my job," Granke said. "I'm not sure I expected that to happen."
She wonders what her next child, due in July, may teach her.
Brett Prettyman is the communications director for Trout Unlimited's Headwaters and Western Water and Habitat programs.