New law would enable groups like TU to clean up abandoned mines without assuming liability for their pollution
Lauren Duncan, a Colorado-based mine reclamation specialist for Trout Unlimited, testified Tuesday before the House Natural Resources Committee's Subcommittee on Energy and Minerals Resources. The oversight hearing, titled "The Toxic Legacy of the Mining Law of 1872," evaluated mining-related environmental impacts and Duncan detailed her work cultivating partnerships that clean up abandoned mines.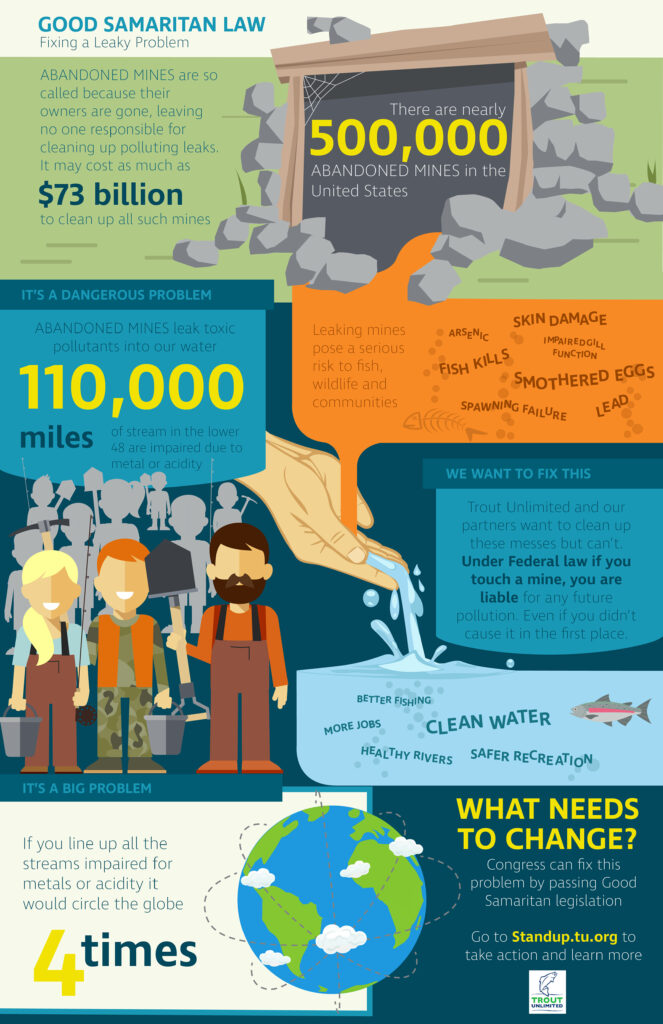 A recent report from the Government Accountability Office estimates that there could be as many as 533,000 abandoned hardrock mines on lands under federal jurisdiction. These mines not only pose physical and public health hazards, but tens of thousands of them are polluting the environment. In Colorado alone, there are an estimated 23,000 potentially hazardous abandoned hardrock mine features, and over 80 percent of the most impaired waterways in the state owe their status to mine-related pollution.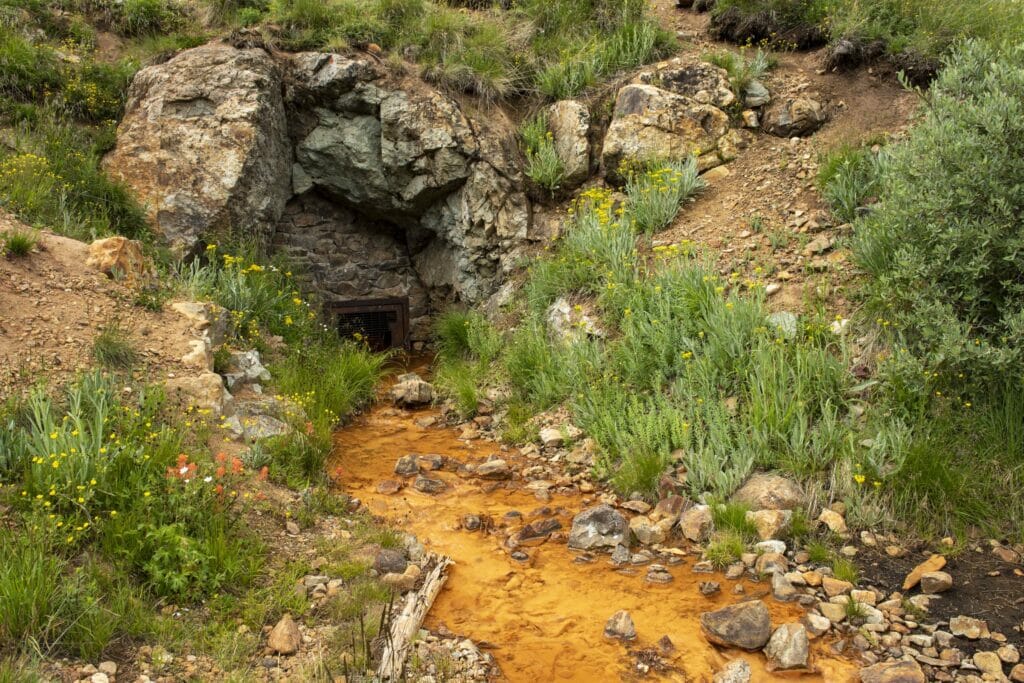 This contamination typically manifests in the form of colorful mine waste or tailings piles that dot the slopes of our western mountains while orange, acidic water cascades out of adjacent abandoned mine workings. To help address widespread environmental impacts associated with abandoned mines, Trout Unlimited has developed a robust abandoned mine reclamation program. To date, TU's reclamation projects have restored over 200 stream miles across the West and reclaimed 155 acres of mine-impacted lands.
But much more work and funding is needed to tackle this problem and cost estimates to remediate these abandoned mines are upwards of $50 billion. Moreover, groups like Trout Unlimited, with proven track records who have no legal or financial responsibility or connection to the project––true Good Samaritans––want to volunteer to help remediate some of these sites but are prevented from doing so by these enormous liability risks associated with the Clean Water Act and CERCLA. These well-intended, necessary environmental laws treat those who want to clean up pollution the same as those who cause it, preventing numerous cleanups from moving forward.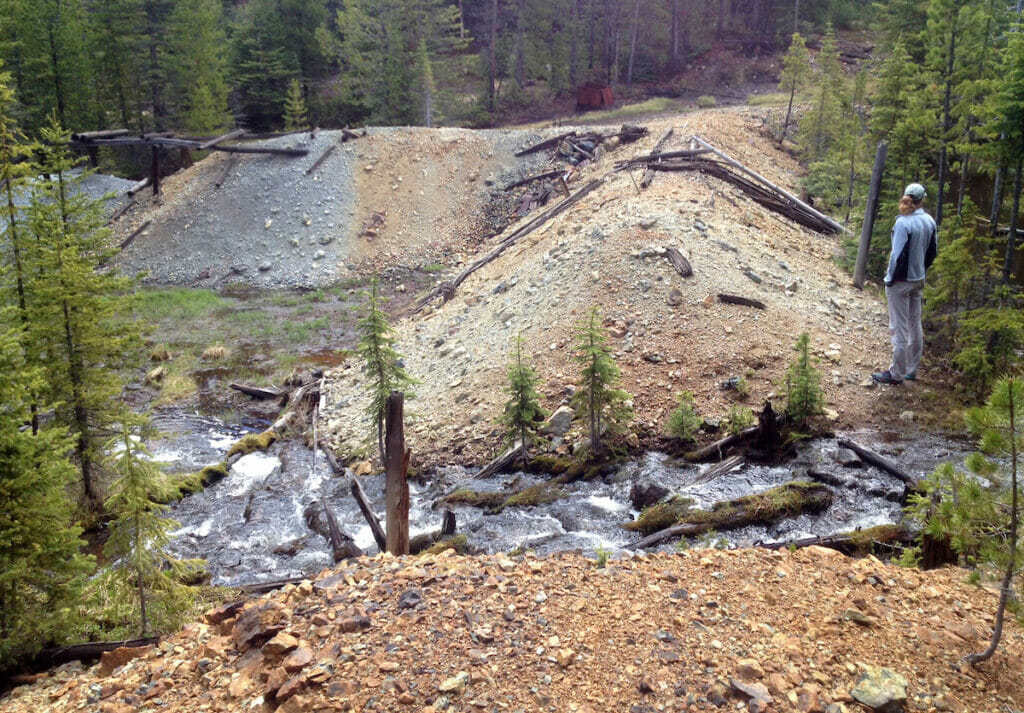 In the changing western U.S. where drought is the new normal, the water quality improvements associated with abandoned mine reclamation should be a welcomed opportunity to provide clean water resources to downstream water users into the future.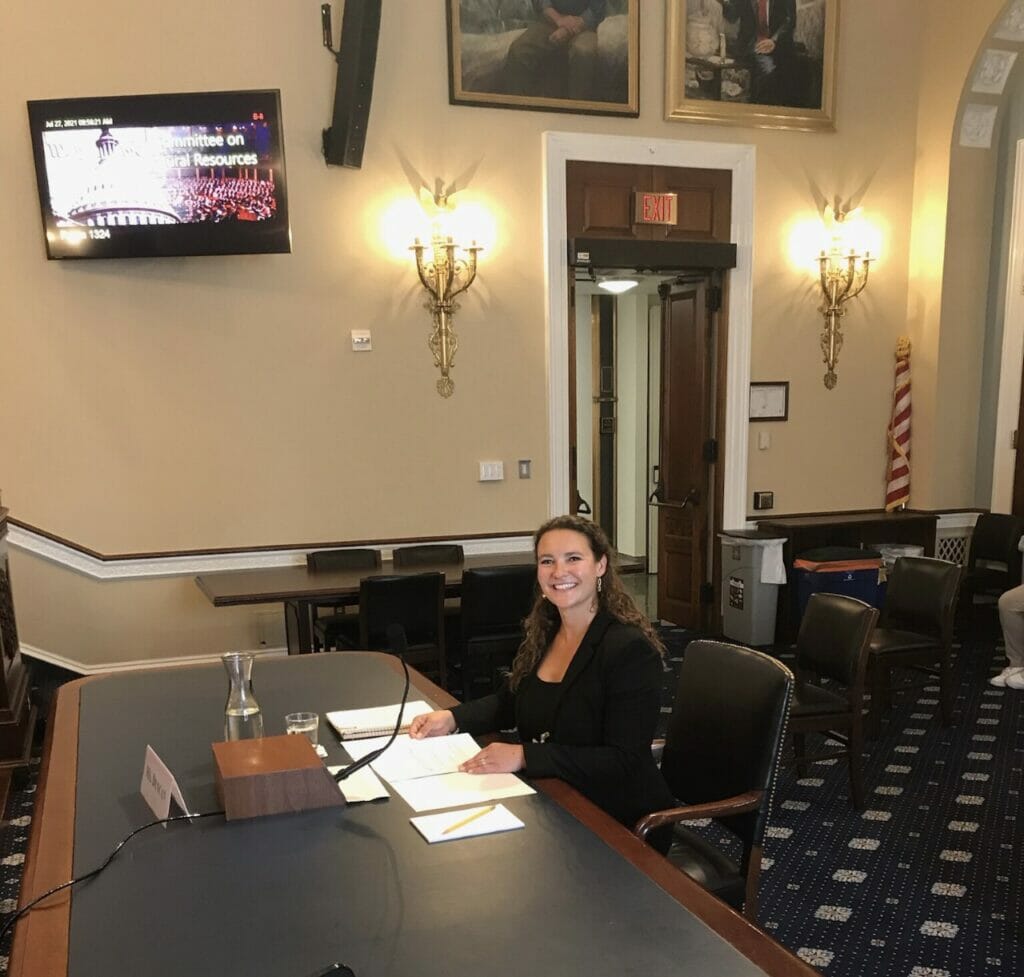 As Duncan said in her testimony:
"Coordination between federal, state, local and NGO groups offers an opportunity to address these sites through cooperative reclamation efforts and there are numerous positive project examples to show the economic, social and environmental advantages of this work. However, lack of Good Samaritan legislation, liability barriers and lack of a dedicated funding source have hindered the scale of reclamation efforts. As these challenges are addressed, new opportunities for expanded abandoned mine reclamation efforts will arise and organizations like ours will be able to continue to work toward cold, clean fishable water for all."  
Learn more about abandoned mines and take action to pass Good Samaritan legislation.