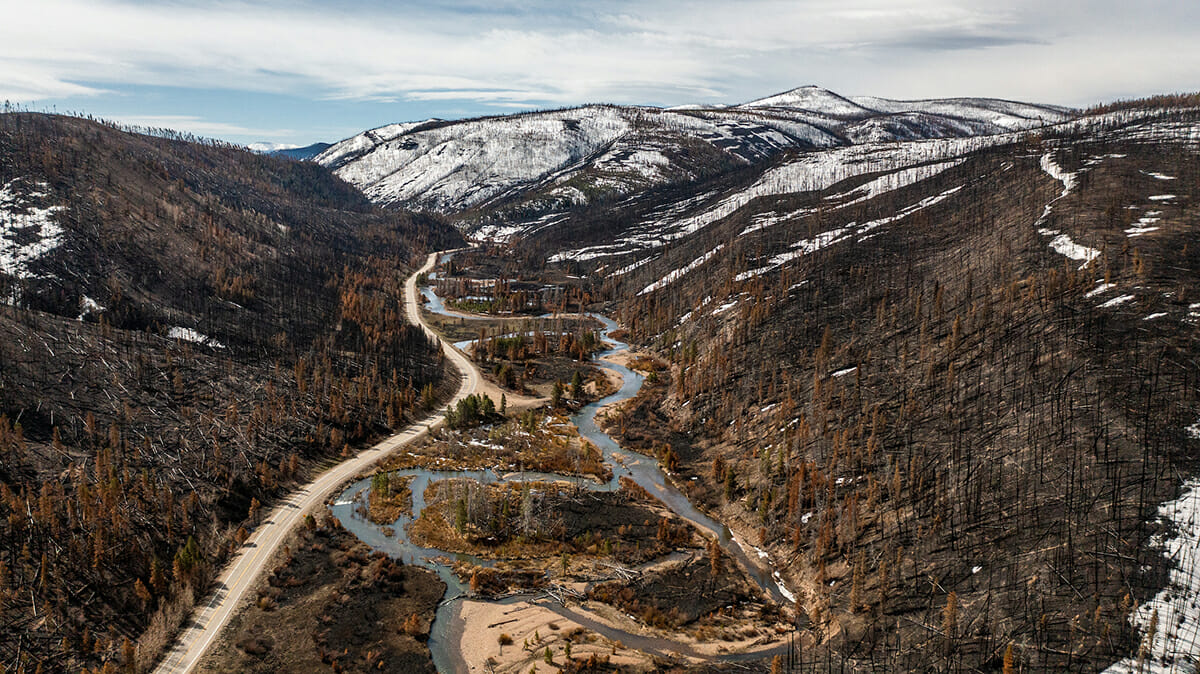 Watch conservation from the skies in "Romeo November"
TU partners with Lighthawk and American Rivers to highlight three conservation projects helping to recover the Colorado River Basin
Providing water to 40 million people, countless wildlife and the region's economy, the Colorado River is truly the lifeblood of the American Southwest – and it is drying up, quickly. Decades of drought, climate change, and increasing demand for water have left the river unable to meet all the region's needs. Lake Powell and Lake Mead are at rock bottom levels and wildfire has devastated forests across the West. The need to address these issues through collaboration and focused effort has never been greater.
In partnership with Lighthawk and American Rivers, TU presents "Romeo November: A LightHawk Story," which highlights three climate change resiliency projects along the Colorado River Basin and demonstrates how an aerial perspective can be an important conservation tool.
Through the eyes of LightHawk's volunteer pilot, Chuck Schroll, we begin our journey near Fort Collins, Colorado, fly on to Price, Utah, and finish over Arizona.
Each project addresses the impacts of prolonged drought and foster natural climate resiliency and water storage, making them concrete examples of the infrastructure needed to help recover this mighty watershed. We also show how collaboration and partnerships can help restore forests damaged from wildfires, regulate snow melt and water supply, improve water quality, and benefit wildlife and fisheries.
Join us as conservation takes flight.