With massive projects like the proposed forest and watershed restoration efforts in Arizona come massive roadblocks. But roadblocks won't deter Arizona Trout Unlimited from accomplishing its critical goals of forest and, therefore, watershed restoration.
If you'll recall in our first blog post in this series, AZTU has been at the table urging forest restoration initiatives through the Four Forest Restoration Initiative (4FRI) to enhance watershed health for humans as well as trout. In this next installment, we want to alert readers to some of the roadblocks that remain and what AZTU is doing to help solve them.
Across the West, the summer of 2020 saw great devastation from wildfires. While Arizona had several fires, the destruction doesn't compare to that of West Coast states. However, the Bush Fire burned 195,000 acres in the Tonto National Forest northeast of Phoenix and threatened its water supply. While outside the 4FRI footprint, this fire caused great concern because it burned an area adjacent to a series of reservoirs comprising a major portion of the water supply for the Phoenix Metropolitan area and hosting several warmwater fisheries. Concern remains for long-term runoff impacts on those waters. Across the state fires burned more than 700,000 acres, more than 2018 and 2019 combined. The fires in Arizona highlighted the urgency needed to restore forests and watersheds to their healthiest versions.
So, in an effort to continue moving things forward with 4FRI's goals, the state and the U.S. Department of Agriculture recently signed a memorandum of understanding stating that they will continue collaborating on planning and implementation focused on shared stewardship in regard to land management, protection of municipalities and watersheds and restoration. Of particular interest to AZTU is the portion stating this collaboration will protect and preserve aquatic and terrestrial ecosystems and provide sustainable habitats for species of interest supporting Arizona's robust hunting, fishing, sight-seeing, birdwatching and recreation economies. AZTU representatives and other interests are working to help define how this collaboration will work through specific working group meetings.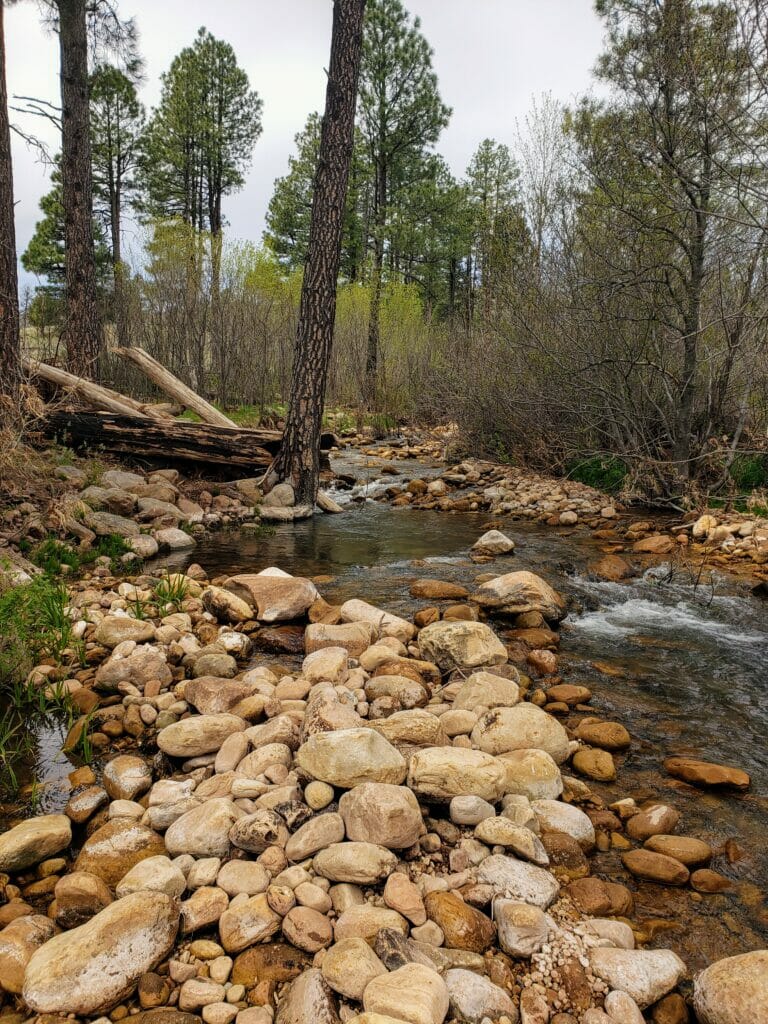 While this MOU and its collaborative nature is a positive step forward, there is need to look at bottlenecks holding up these efforts. First, there is the cost to implement 4FRI projects. The U.S. Forest Service (USFS) will gain some help mitigating costs from state agencies such as the AZ Game and Fish Department (AZGFD) and the Department of Forestry and Fire Management (DFFM), but there is still a large funding gap. The USFS and a number of other collaborators, including TU, are also investigating conservation finance, which is an approach to leverage private and foundation-based finances to meet some of 4FRI's goals.
Closely tied to the finance issue is the so called "biomass bottleneck." With 50,000 acres on tap to be mitigated each year for 20 years, there comes a significant amount of biomass (limbs, shrubs, smaller debris — as much as 50 tons per acre) from forest thinning. What can be done with this biomass and who will pay for that? Because this biomass has little monetary value and can be costly to move and process, the forest thinning effort, the key component of the 4FRI effort, is highly compromised. The Arizona Corporation Commission (ACC), which is the state utilities regulator, has looked into the possibility to use biomass for power generation and has mandated a pilot effort that has proven to be very effective. This has so far been the only approach shown to be reasonable to dispose of this material; it is scalable and would relatively inexpensively facilitate the critical forest and watershed protection efforts, but the ACC has so far refused to expand this effort. A lot of people, multiple organizations including AZTU, and other state and federal elected officials and the utilities are working on this frustrating refusal issue.
In addition, the USFS is running a lengthy request for proposal process with final bids expected to be selected sometime in the first quarter of 2021 to determine if any private companies can assist with this issue and to determine if 50,000 acres per year for 20 years is even realistic.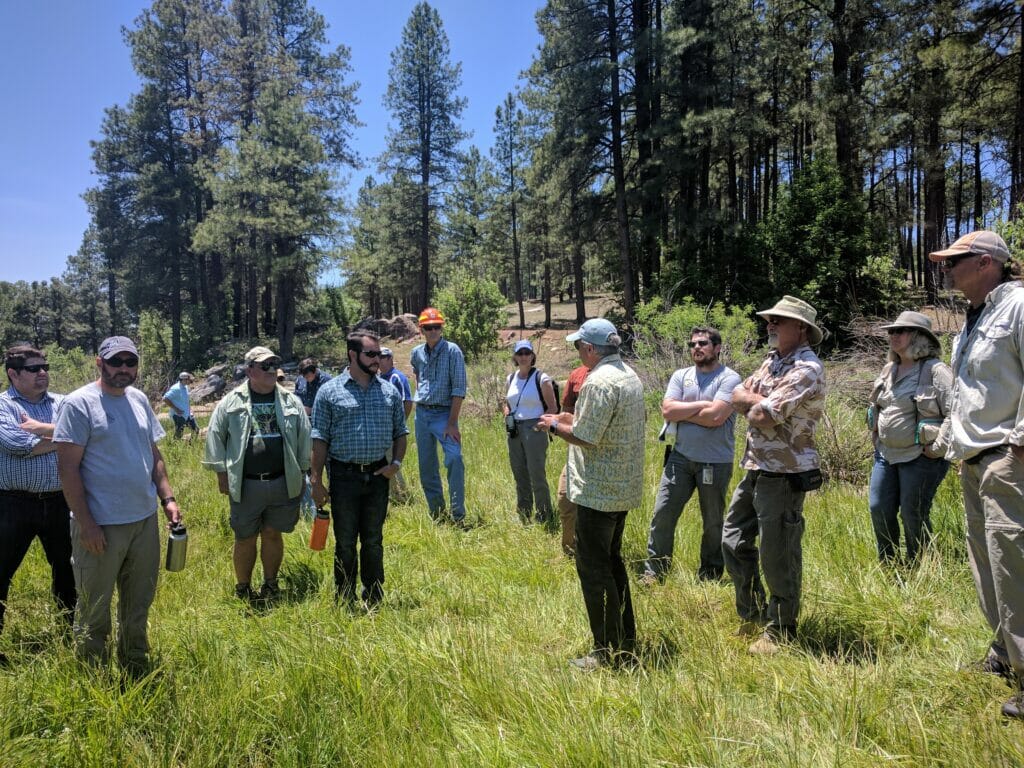 The USFS is still conducting its Rim Country environmental impact statement (EIS), and there are many questions as to how to roll out its implementation once the NEPA effort is complete. Because AZTU is deeply involved in the 4FRI stakeholder group working on planning and implementation, this is of special interest. With 777 miles of perennial streams and over 1,000 miles of ephemeral streams effected, it is critical work for AZTU. With numerous meetings to discuss plans concerning water resources and forest vegetation treatments, this stakeholder working group will be essential to ensuring Arizona's forest restoration initiatives are rolled out successfully.
In the meantime, AZTU and the Arizona Chapters are working on other separate but 4FRI associated projects on the East Verde River and the Black River Forest Restoration environmental assessment. In conjunction with the USFS and AZGFD, AZTU hopes that this some of this work can fit under 4FRI's regulatory approval process, or at least be consistent with the 4FRI desired approach. The hope is that this collaboration will see additional stream restoration work on native Gila trout recovery streams Dude Creek and Chase Creek that are tributaries to the East Verde River in fall 2021. In addition, AZTU also wants to ensure the 90,000-plus acres in the Black River Forest Restoration Project, home to good habitat for Apache trout, are restored with water restoration in mind.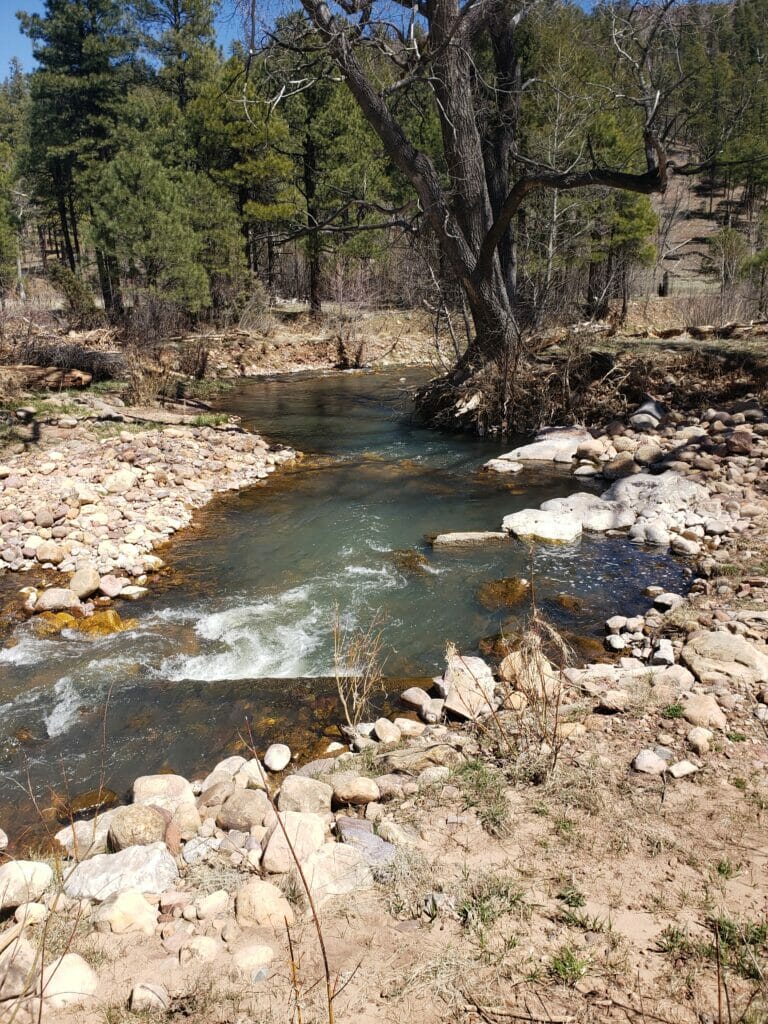 Of course, more funding and project staffing is always needed, but to AZTU, it is imperative to continue working on these key, on-the-ground projects with whatever funding is available to ensure rivers and streams, and the fish, have the resiliency to stand up to climate change and catastrophic wildfires.
AZTU is working diligently to raise awareness for water issues at the forefront of management and implementation plans. By being a willing collaborator, AZTU continues to ensure water is an important piece of the 4FRI efforts for overall forest and watershed health in Arizona.
Stay tuned for more on Arizona's 4FRI efforts on TU.org.