Words by Chris Hunt, photos by Sam Davidson and Chris Hunt
Two centuries ago, before European-Americans pushed west and started displacing indigenous people and indigenous wildlife, the rivers and streams of the Rockies teamed with trout, char, whitefish and grayling.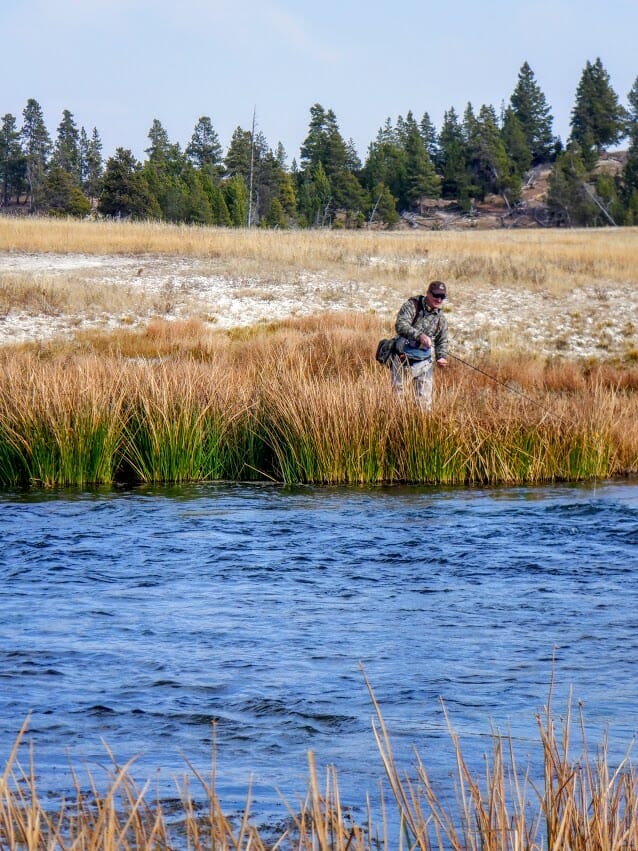 But some of the West's most-storied rivers weren't fisheries at all. For instance, in what is now Yellowstone National Park, the Firehole River above Firehole Falls was a fishless ribbon of water sourced largely from hot springs, geysers and primordial seeps that pushed to the surface from the bowels of the planet.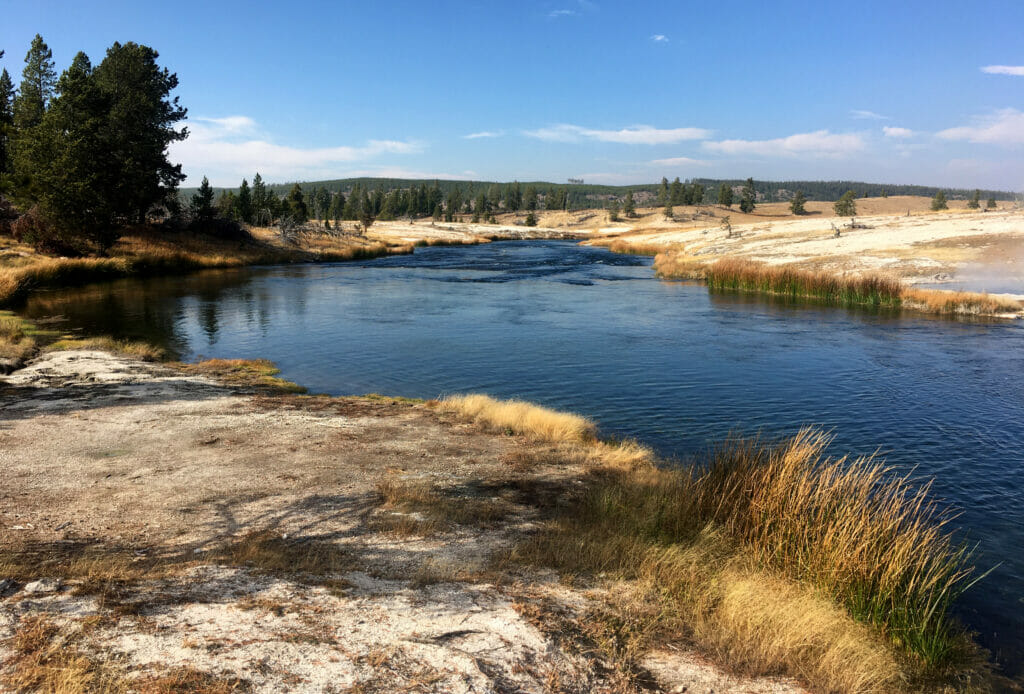 Only in the late 1800s, when Yellowstone was managed largely by the U.S. Army, did trout arrive to the Firehole's upper reaches — the park's first brown trout from Scotland and Germany were introduced here.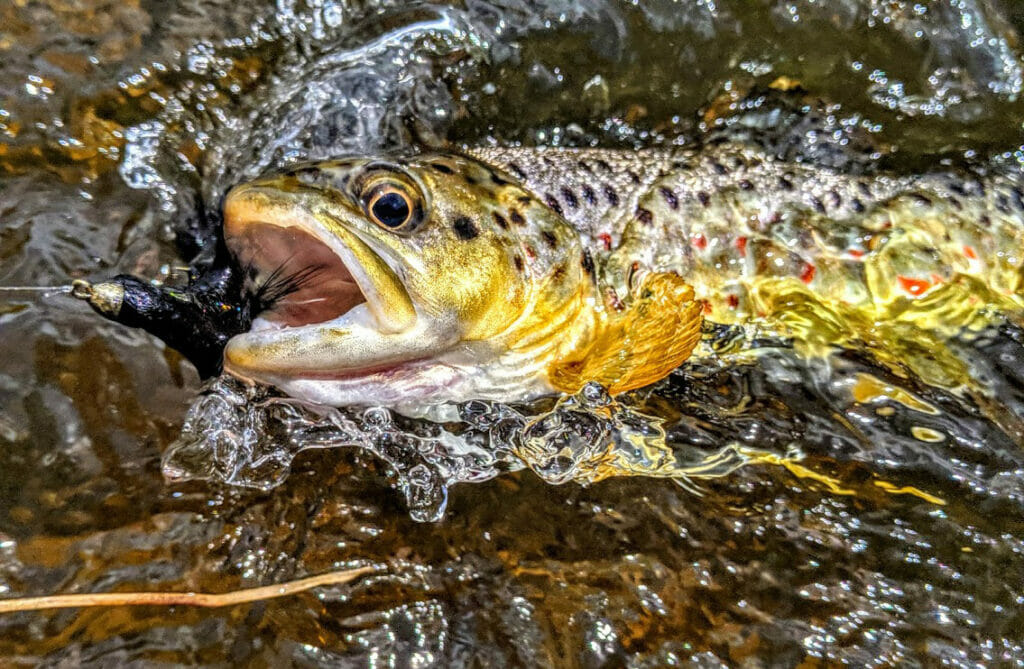 Certainly, the Firehole receives its share of snowmelt. But for much of the year, the river doesn't offer ideal habitat for fish that need cold water to survive. These days, in high summer, some stretches of the river can reach 80 degrees, which is wholly unacceptable for trout.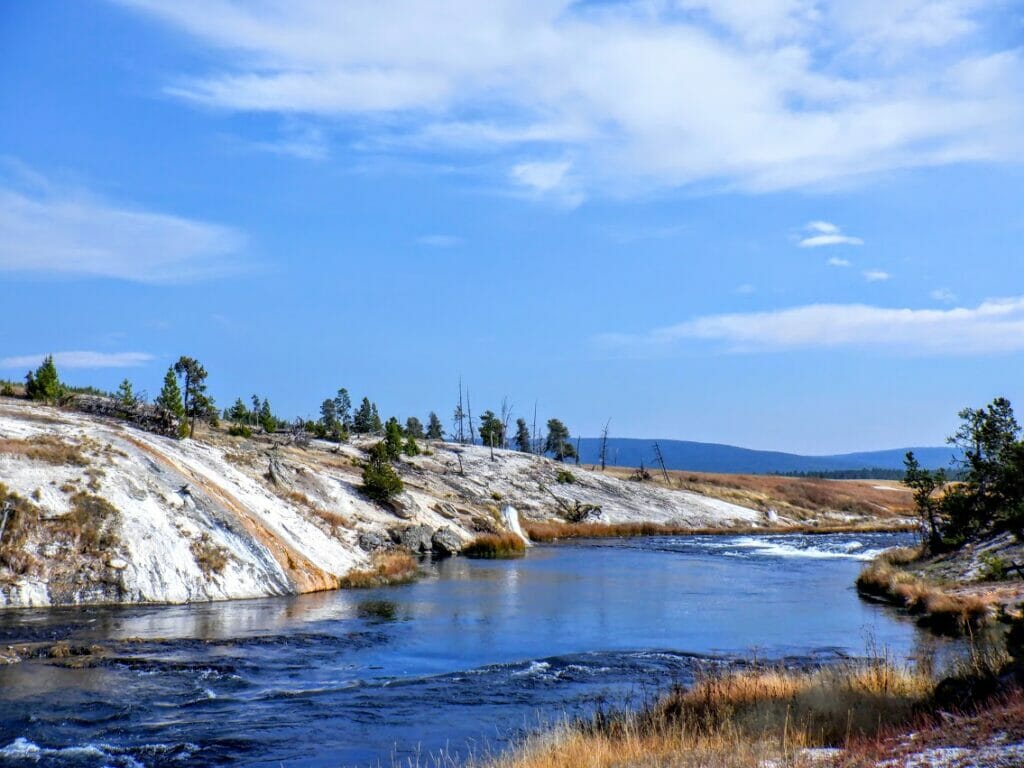 While there are some spring seeps that cool off the main flow of the river and keep certain stretches inhabitable by salmonids throughout the year, a lot of the Firehole's trout run up the river's tributaries in the summer to find cooler, more tolerable waters.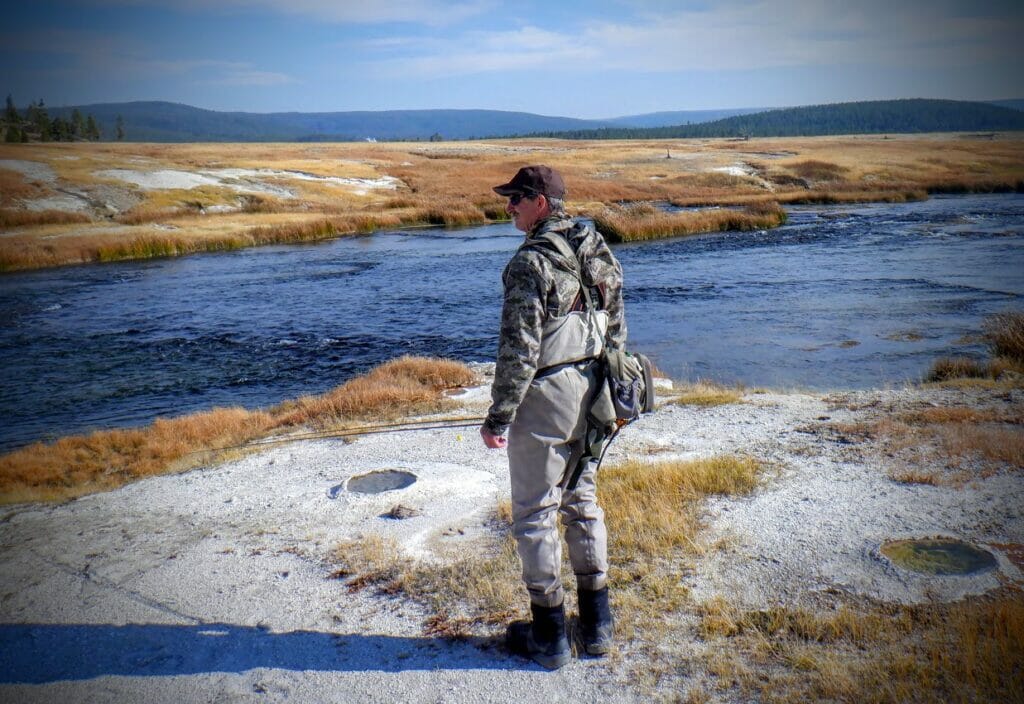 But what the Firehole lacks in year-round cold-water habitat, it makes up for in insect life. It's home to mayflies and stoneflies, and the famous white miller caddis. Amphibians call it home, too, and its fertile weed beds teem with insect life all year long, even when the river is locked in winter's grip.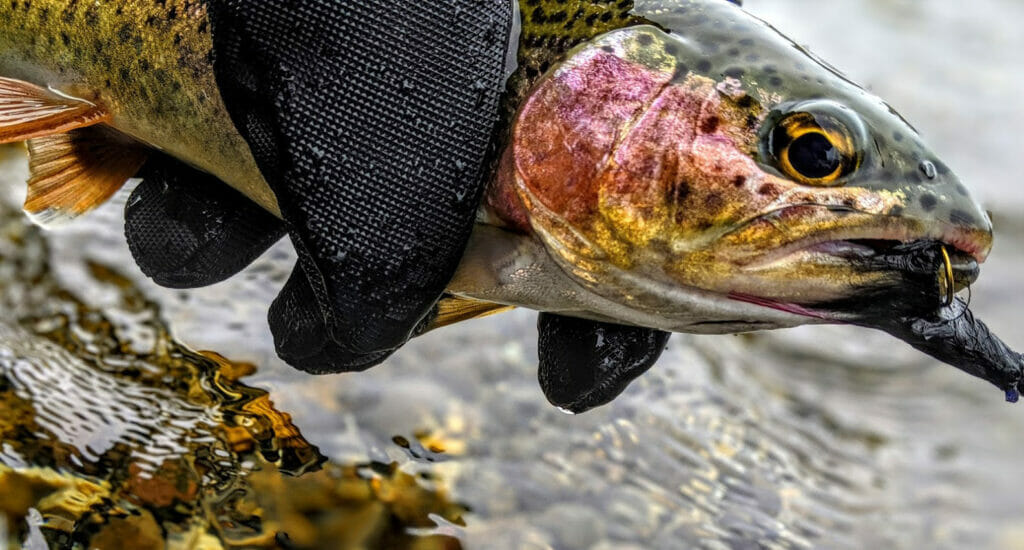 For anglers, the Firehole should be a bucket-list stream. While the bulk of its trout are in the 10- to 12-inch size, there are some fish that approach 20 inches, but they're rarely caught. Instead of trophy hunting, fishing the Firehole should be done through a different lens. This river runs through raw, violent country where the heat from the planet's core quite literally gushes to the surface — it's perhaps the only place on the planet where anglers can experience this unique environ.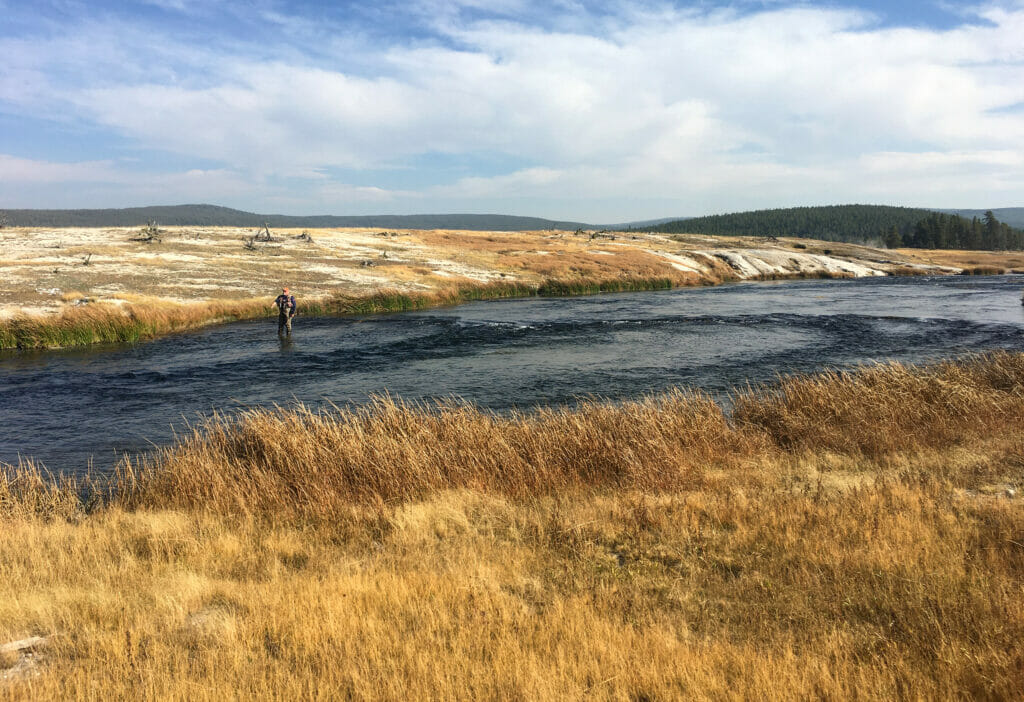 The Firehole should be a shoulder-season fishery, best approached in the spring when the park's fishing season starts, and again in the fall, just before it closes.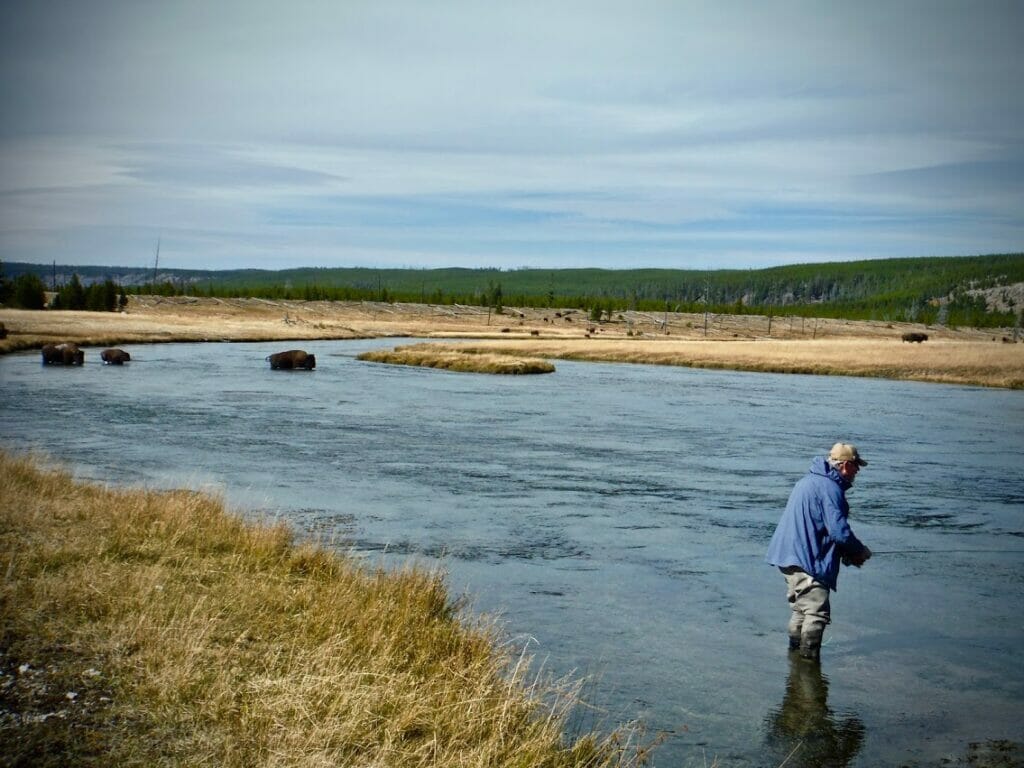 Chris Hunt is TU's digital editorial director, and Sam Davidson is TU's Oregon/California communications director. Sam was driving through the Yellowstone Region in October, and Chris lives in nearby Idaho Falls. The two long-time TU employees spent a great afternoon on the Firehole, fishing and catching up.