Our at-large photographer/oarsman Tim Romano rounds up his favorite gear choices of the young boating season thus far.
1. NRS Cam Straps – Prices vary depending on size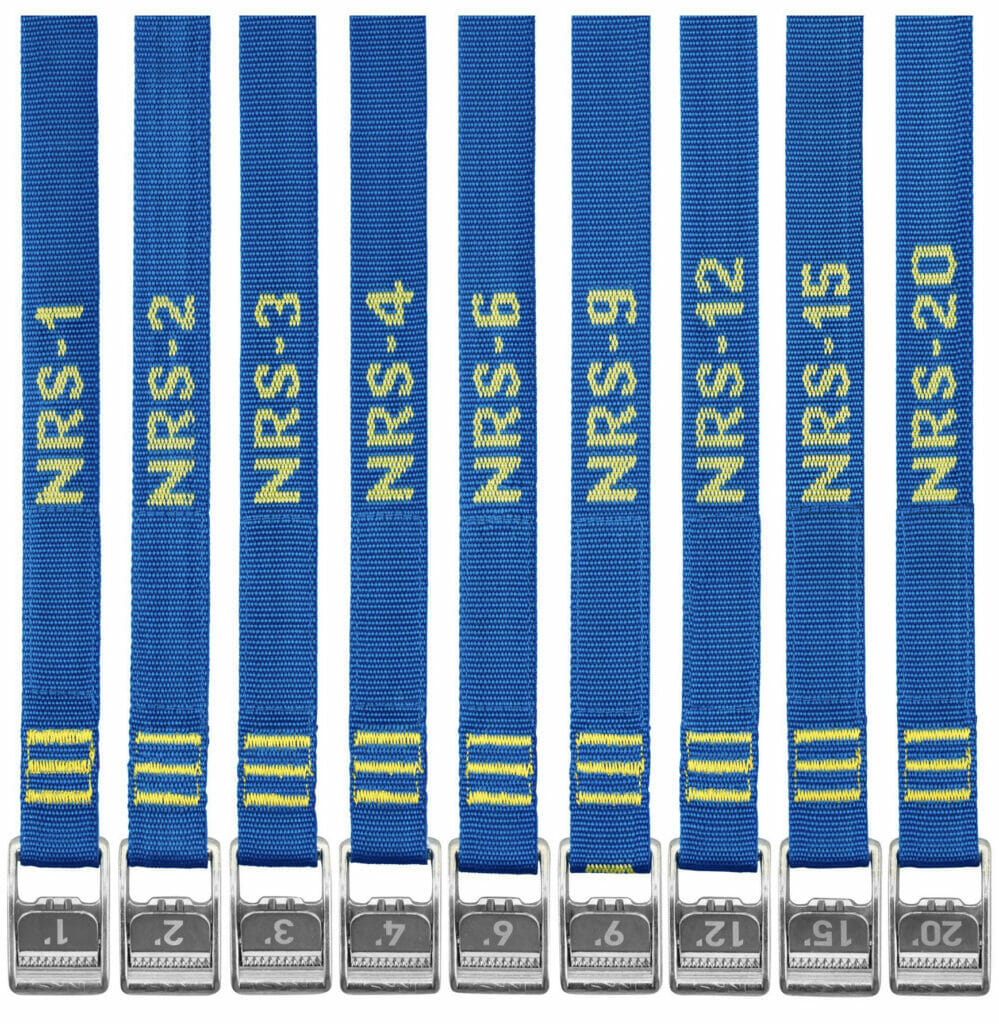 Is there even a competitor when it comes to lashing down your frame and gear on a boat? I don't think so. The gold standard, NRS cam straps, have been in use since 1978 and are simply the best. The UV-protected polypropylene webbing will not stretch when wet and has a minimum breaking strength of 1500 pounds. They come in sizes from 1- to 20-feet. Also, a little-known fact: The new buckles have a hidden bottle opener built in. Nothing beats them.
---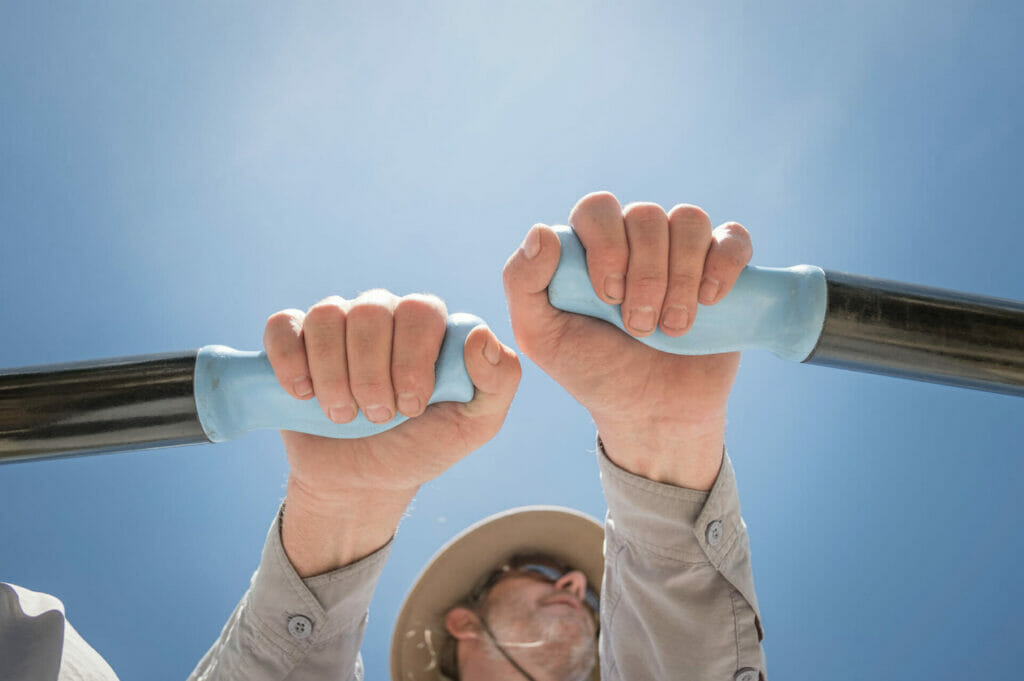 I've said it before and I'll say it again. If you're rowing to fish, take the training wheels off and ditch the oar rights. Gillman grips are a relatively new take on the traditional oar handle and can be put on almost any composite oar. They utilize a non-slip rubber mold that's indexed to your hand and blades, so you'll never have to look again which way your blade is facing. The relaxed grip position has majorly helped me on long days with elbow tendinitis and with less hand and wrist fatigue. You can transfer more power with less work, and they are incredible teaching tools for younger kids and the uninitiated without oar rights.
---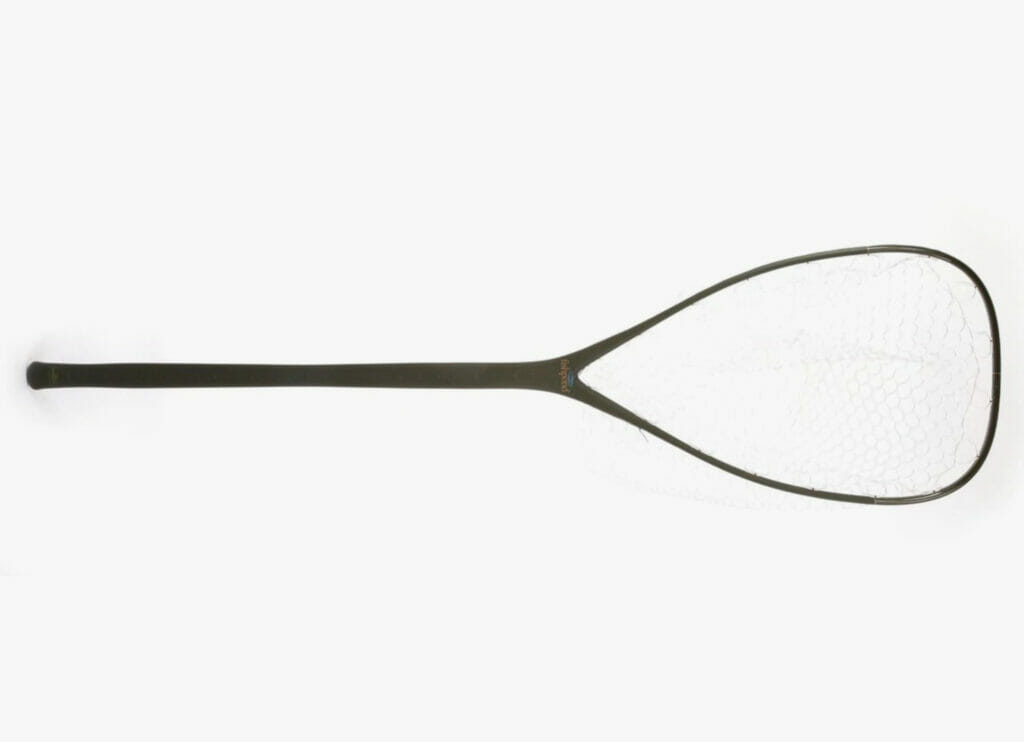 The ultimate boat net. Pricey but totally worth it. I've owned one of the original Nomad nets since well before Fishpond bought the company. Over many years I've treated it with utter disdain and it's still going strong. Recently I had a chance to give the El Jefe a spin and found the hoop and bag size to be a much better fit for my drift boat and rafts. Long enough for any boat and with a bag big enough for 99.9% of trout — there's a 27-inch scale on the handle! —this thing is absolutely perfect. The nets are made of carbon fiber and fiberglass, are waterproof and float like a cork. The finish has a grippy matte rubber like feel that makes it easy to hold.
---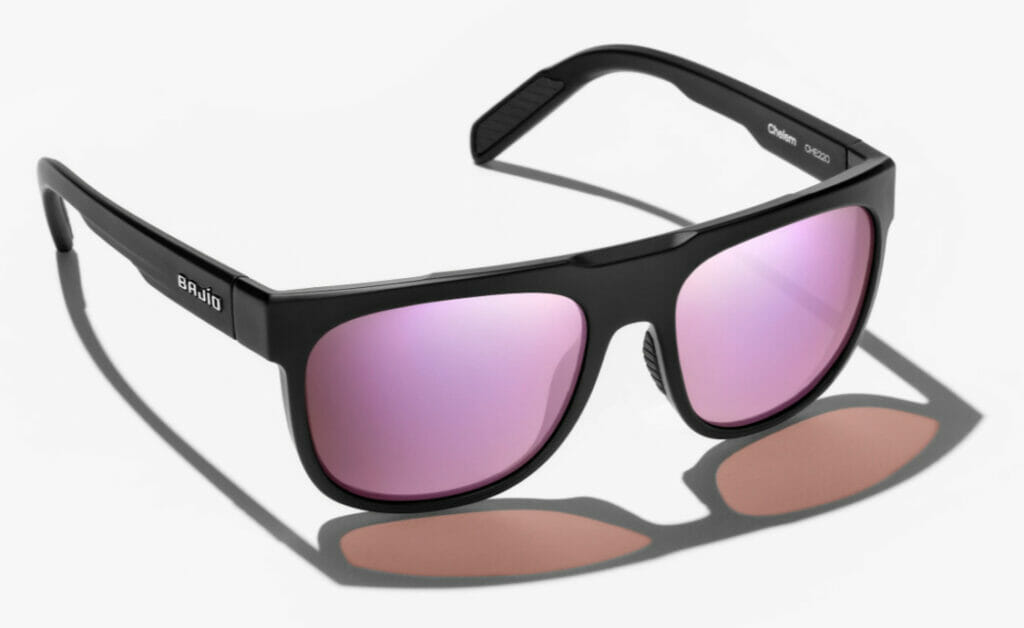 Bajio (Spanish for the shallows) sunglasses are a relative newcomer to the field of eye protection, but their founder has deep roots in the industry and has made an exceptional product. The company is 100% carbon neutral, uses bio-based frames, sustainable cases, and 100% recycled packaging. The quality is impeccable. The look and feel are very contemporary, and the technology is top notch with scratch resistant coatings, hidden sun protection with the interior sunshield, flexed hinges, and non-slip hidden rubber temple tips. The unisex Chelem in rose glass has become my go-to for fishing and boating this spring.
---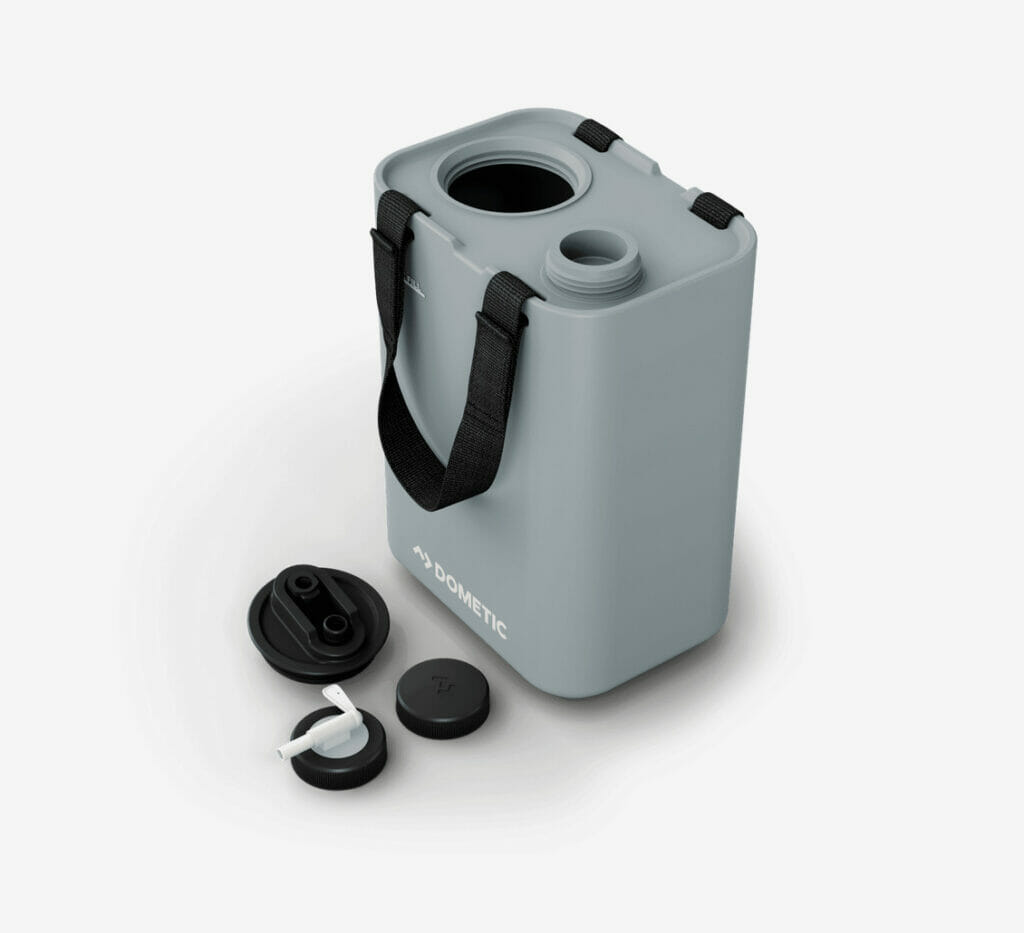 I've long been a fan of Septer water jugs and consider them to be some of the best on the market for float trips. Recently, though, a competitor has emerged from Dometic with their 11-liter GO hydration jug. We recently took one on a three-day desert float. We loved how easy the shape was to pack in the boat, the comfortable webbed handles, and the 63mm Nalgene-style top. Dometic designed this opening to be compatible with many water filters and accessories, too. The new faucet, which is designed specifically for the jug, looks like an incredible accessory. We'll be reporting on that later.
---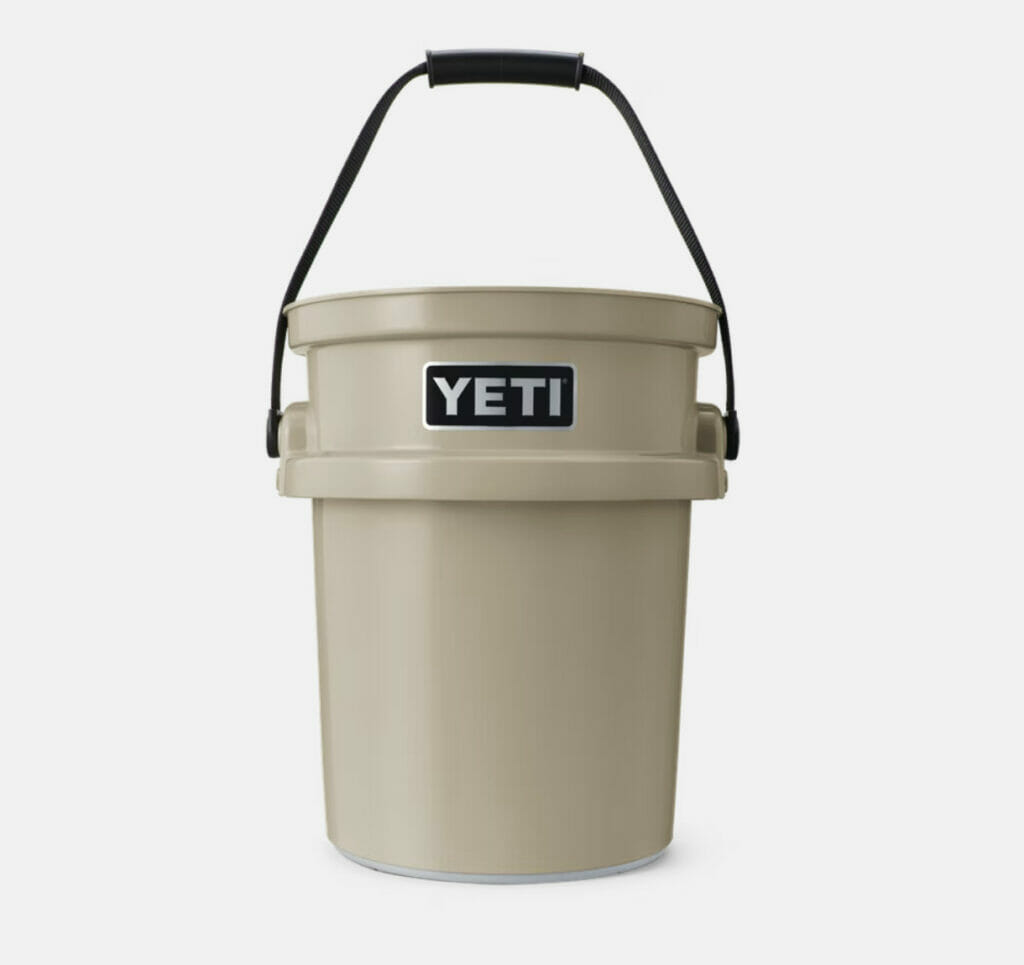 Does anyone really need a $40 bucket? Not unless you want an affordable, super tough and perfect "river groover" for short duration float trips with small groups. The Yeti bucket is MUCH cheaper than a "real" groover and when you combine it with wag bags, their bucket caddy for extra wag bags, toilet paper, hand sanitizer, trash bags, and lid, it's almost like it was designed as a pooping bucket. Oh, and don't forget the Wild Stool toilet seat from Rambler Wheels to round out your river toilet. I can't think of a better "small groover" situation.
---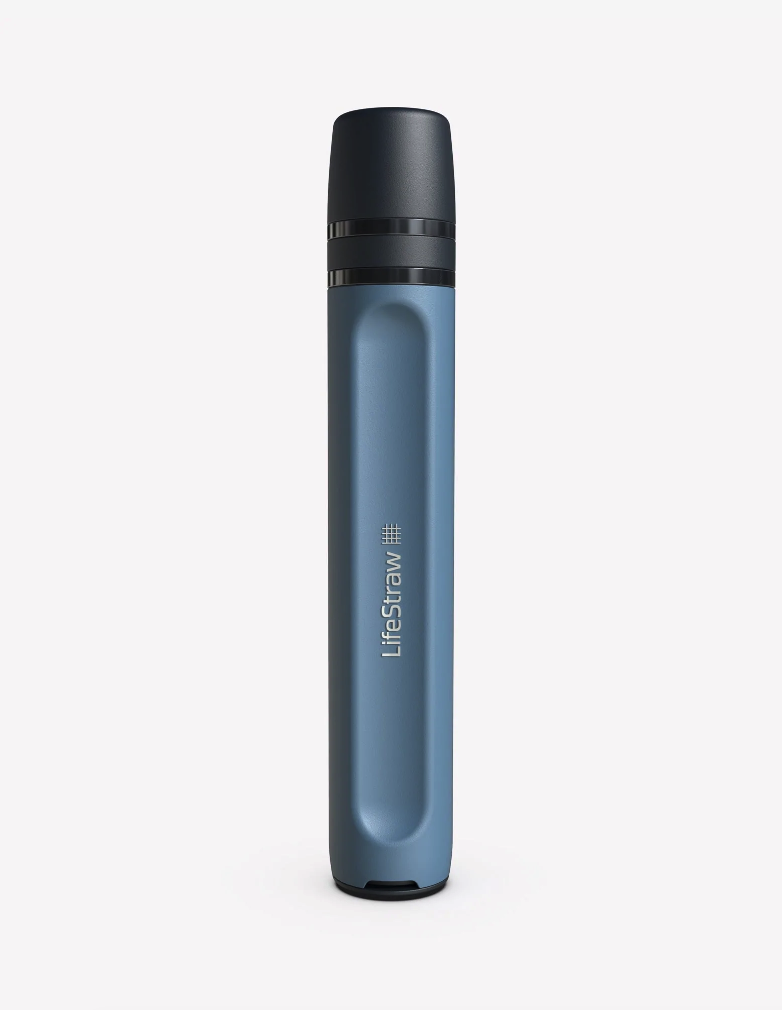 Lifestraw's newly designed personal water filter straw is the perfect emergency backup companion for your boat box or for "blue lining" your way up tributaries without having to carry water. It draws easier than the original, weighs almost nothing and filters 99.9% of bacteria, parasites, micro plastics, silt, and sand. The straw can filter 1000 gallons of water in total and is thread compatible with many single use bottles and other bottle systems.
---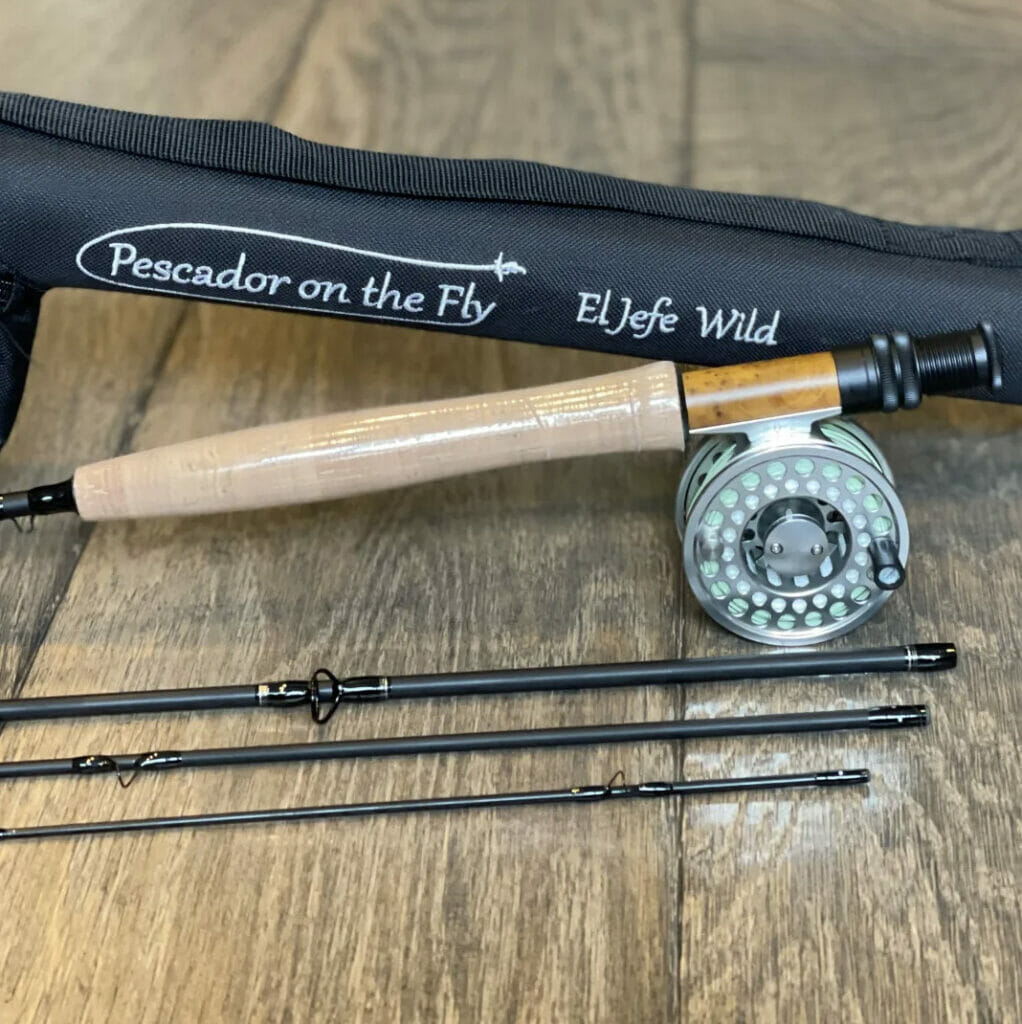 Speaking of blue lining, Pescador on the Fly's El Jefe Wild Combo package in 0-,1-, or 2-weights might just be the smallest, most fun, and competitively priced small rod outfit you can stash in the boat box for those tiny rivulets and side camps that you might overlook on a big water float trip. We recently had the pleasure of messing around with Pescador's 1-weight, 7-foot, four-piece combo and absolutely loved the action, tiny reel and the price. Whether it lives in your boat box, truck, or checked luggage, the full set up is a gem and a hell of a good deal for those who love the little fish.
---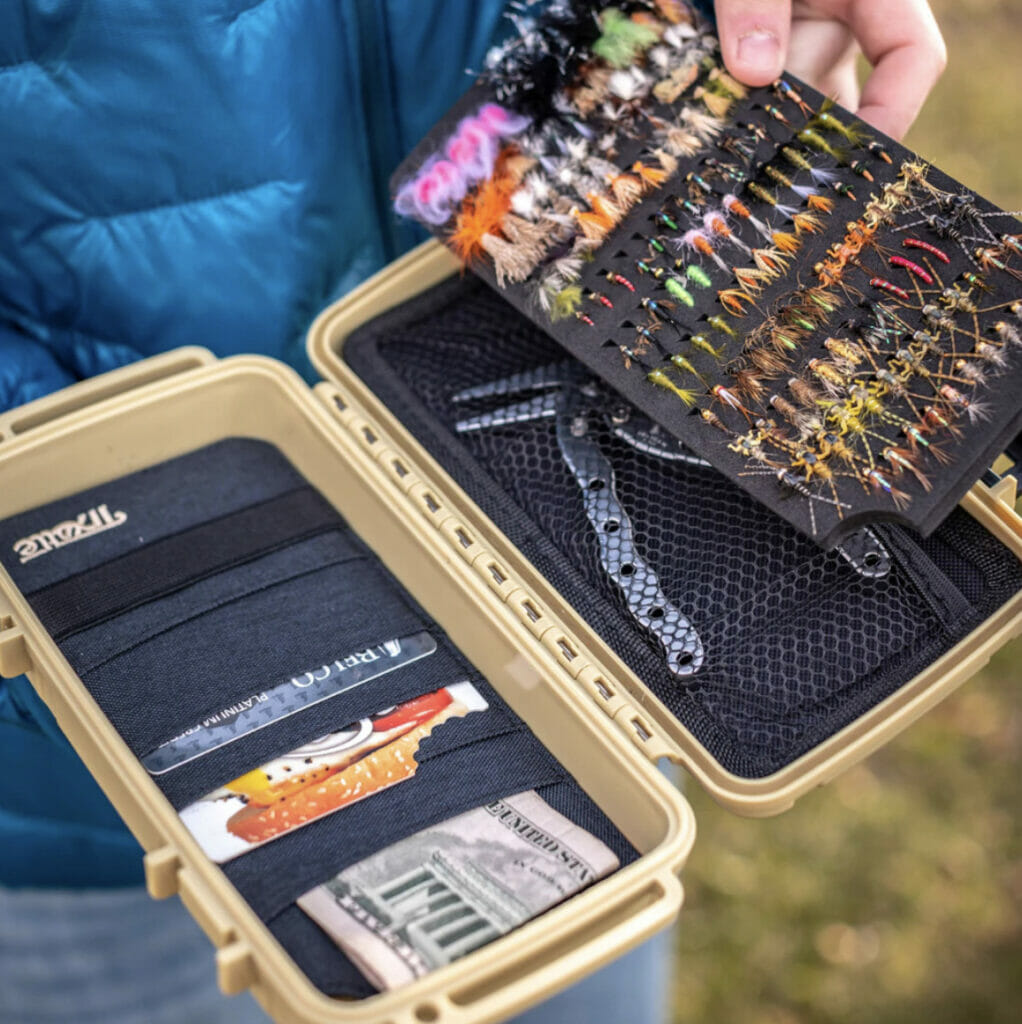 Another, "Duh! Why didn't I think of that product," the Trxstle Big Water Box is an absolutely genius idea for boaters. It's a waterproof fly box, phone case, travel wallet, etc. The box can be configured with unique inserts and can be attached to a raft frame, dry boxes, coolers, etc., with either a strap or the incredible NRS ClampIT quick release frame attachment for easy slide on and off operation. The box is waterproof, buoyant and shockproof with a complete O-ring seal.
---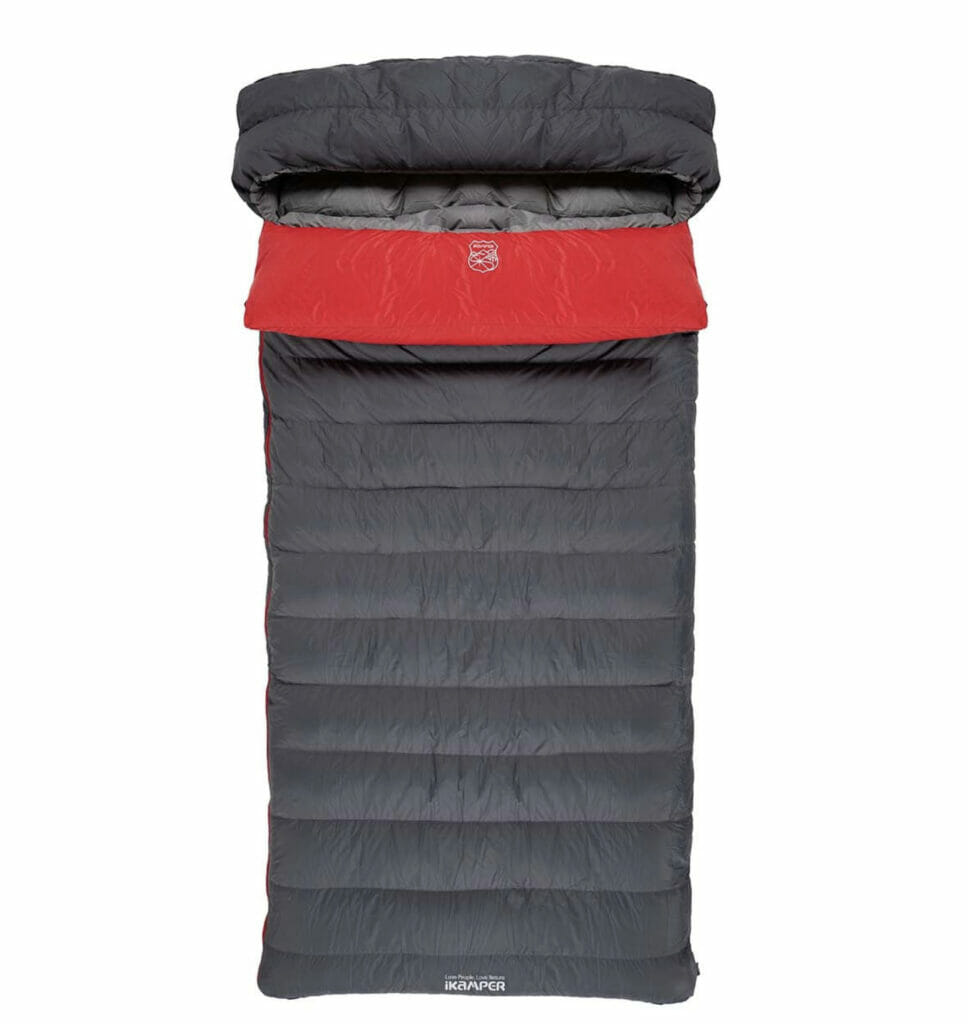 Are you a side sleeper? Do you hate mummy bags? Do you yearn for the rectangular sleeping bags of your youth and southern climes, but hate the size and warmth factor of those old school bags? I've got a sleeping bag for you! Since we're talking boats here, and camping in boats is basically car camping, I suggest checking out iKamper's RTT sleeper. It's a rectangular DOWN bag. That's right, down. Designed for rooftop tents, this four-season, 1000-gram, fill-responsible duck down bag sports a neck warmer "mini blanket," zippered interior pocket, and compatibility with iKamper's RTT blanket to make it even warmer when needed. I recently spent two nights in it and have to say it's the MOST comfortable bag I think I've ever used. While you give up a little packing space with the design, you make up for it in spades with warm comfortable sleep.
---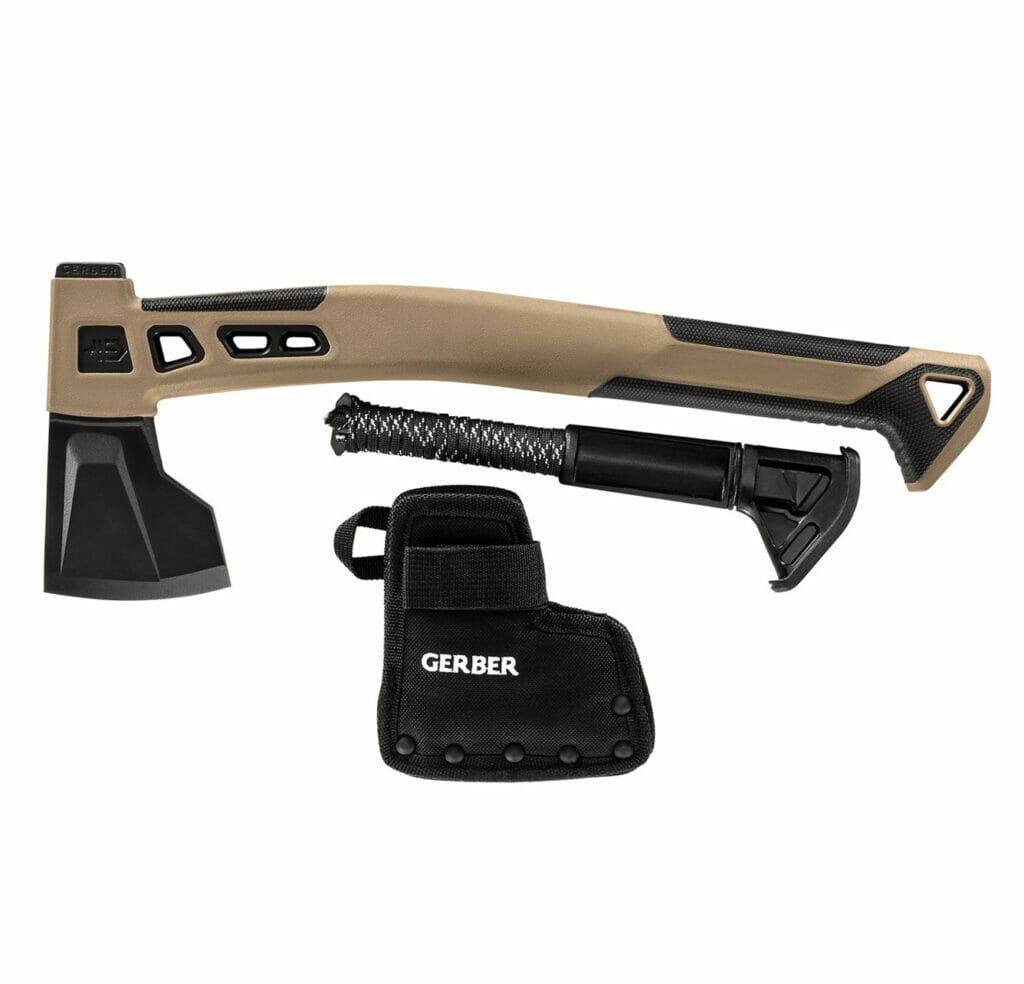 The new Gerber Bushcraft axe and hatchet are excellent wood-cutting tools with single-piece forged corrosion resistant cutting heads, a hammer on the opposite side, and fantastic grips. The hidden compartment in the handle is what truly sets these apart. It's water resistant and can house paracord, and a mini lighter and/or fire starter in the axe. A fantastic tool for multi-night floats.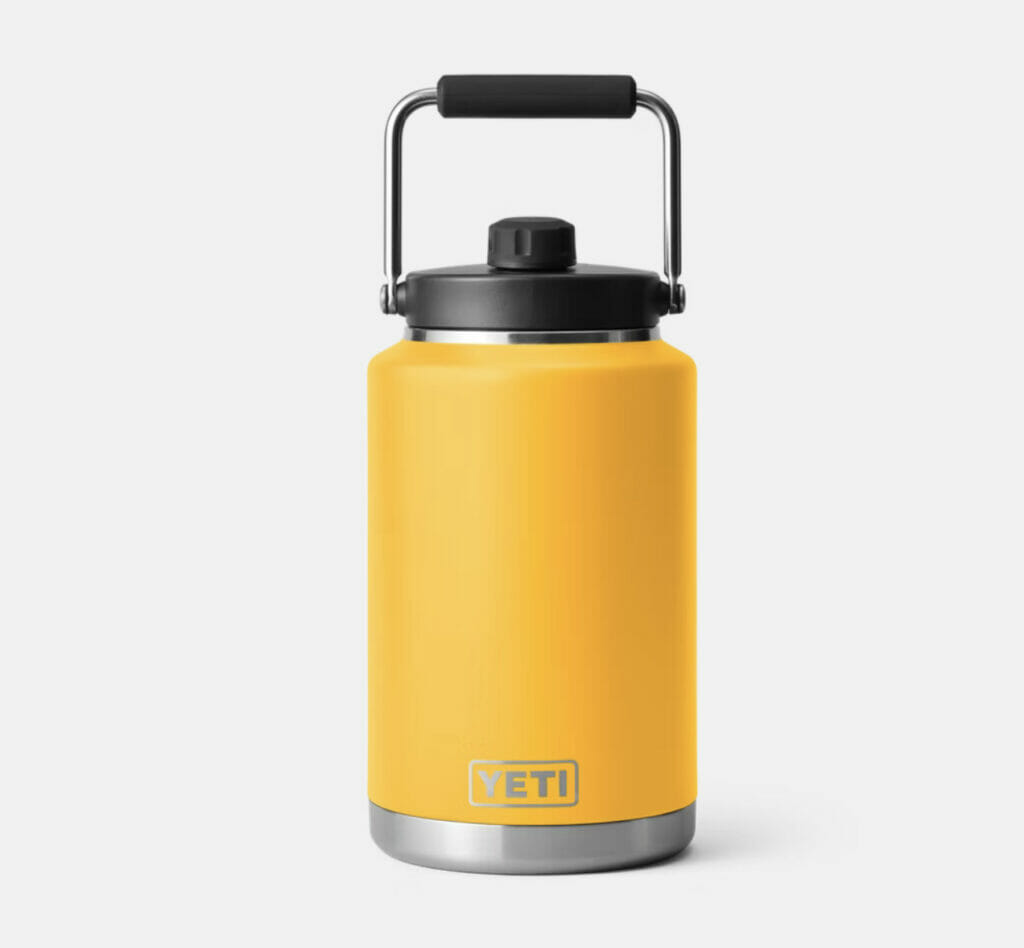 We've used Yeti products for years on river trips. Like all things Yeti, the one-gallon jug is over-built and works better than advertised. The jug allows us to have icy-cold water for two, three, or even four days. We typically pack it full of as much ice as possible or chop a piece of block ice off and leave it in the jug until we need water. Once we're on the river we add water and keep refilling as we go. It's CRAZY how long the ice will remain. The screw-top lid is magnetic and sticks to the top, so it's hard to lose. If you like cold water for your entire trip, the Yeti Jug can't be beat.