Snagged from a list of 25 items in the Fall 2021 Issue of TROUT Magazine – for better or worse, reviewed by yours truly.
---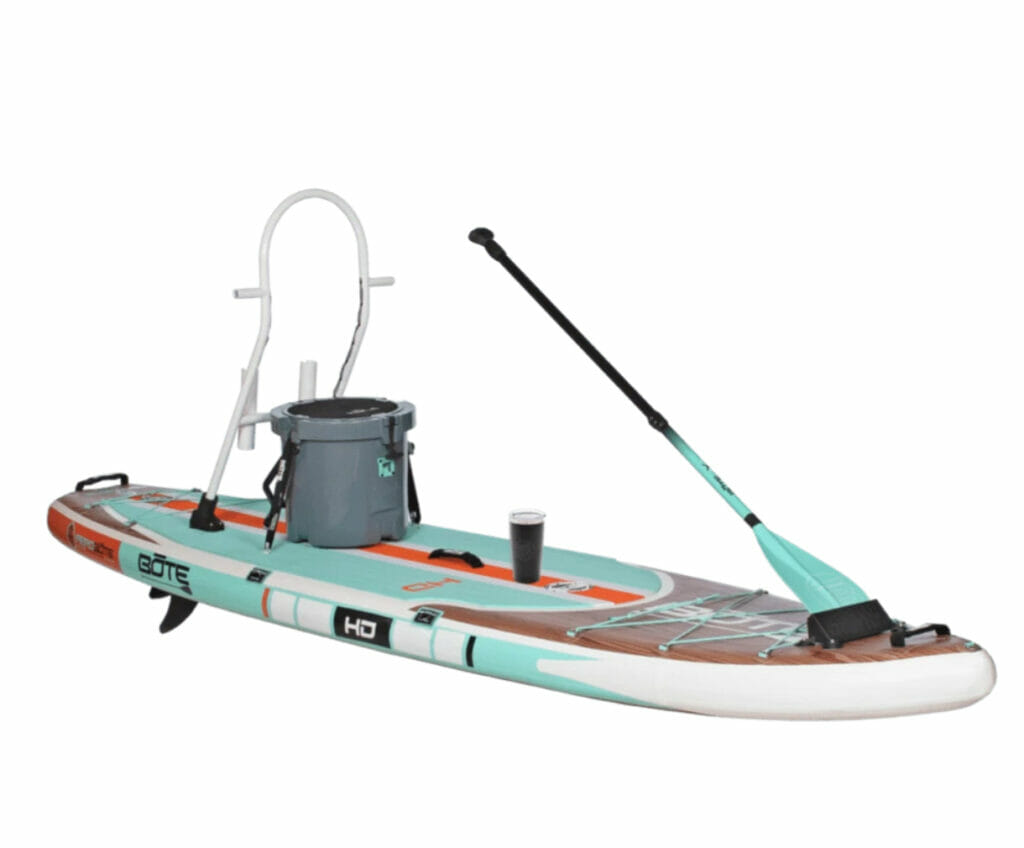 BOTE – HD Aero 11'6"
Classic Teak SUP
$999; www.boteboard.com

Like the idea of owning a boat that everyone can use, has fishing features like a tackle rack, cooler seat, removable paddle sheath, etc., but can roll up into a backpack for travel? Check out BOTE's line of feature-rich paddle boards.
---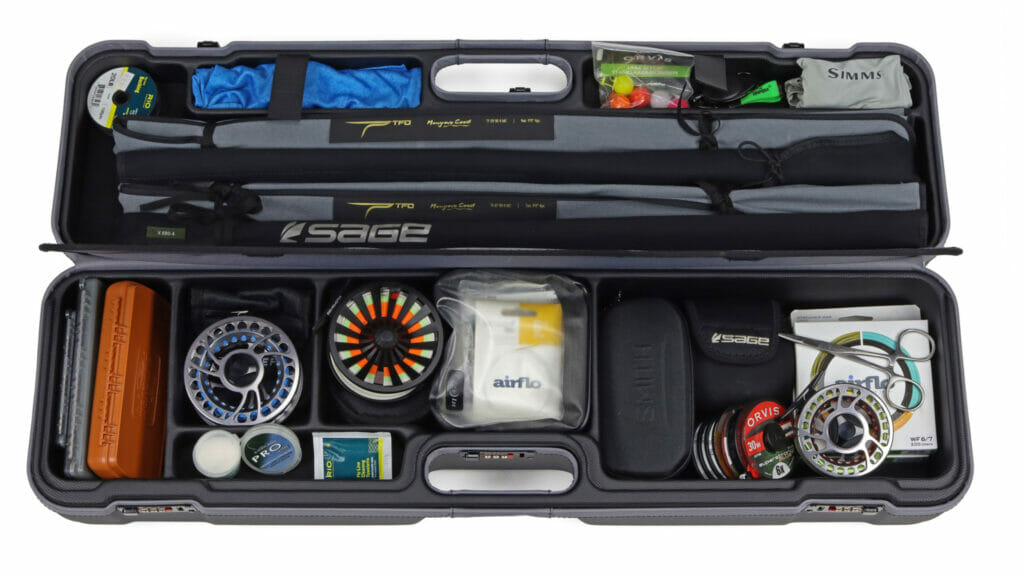 Sea Run Expedition Technical Fly
Fishing Rod & Reel Travel Case
$399; searuncases.com

Simply put, one of the finest and most thought-out fly-fishing travel cases ever conceived. The case holds 10-foot, 4-piece fly rods, up to six fly reels, and a plethora of other odds and ends.
---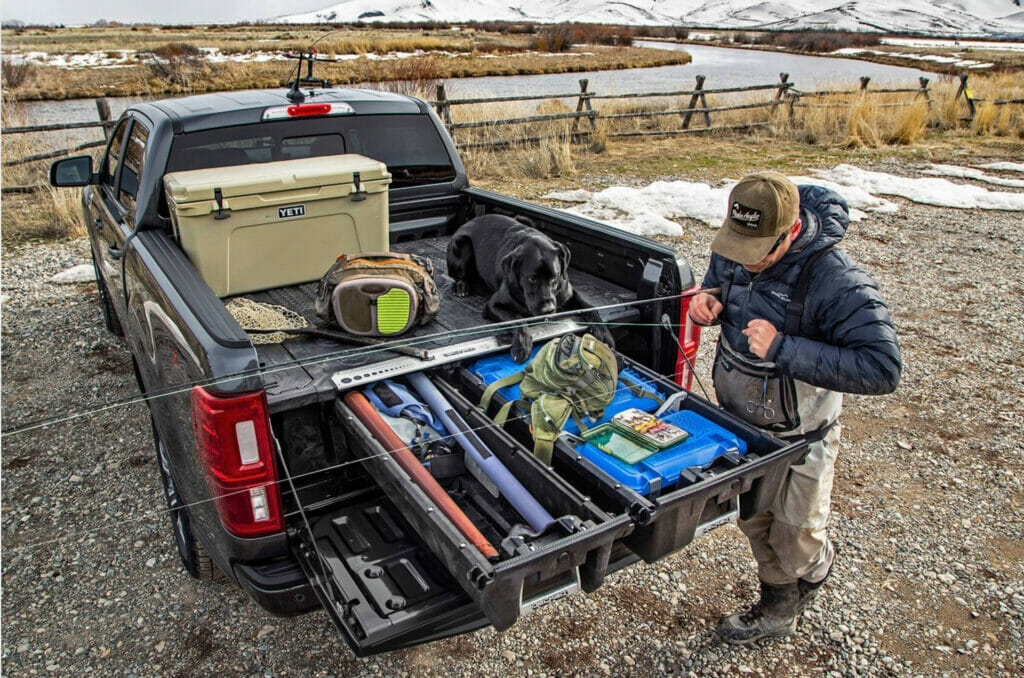 Decked Drawers
Starting at $1,449.99; decked.com

Want weatherproof, lockable, segmented storage in the back of your truck for all of your fishing gear? Need it to be easy to install, support a 2,000-pound payload, and be made 100 percent in the USA? Look no further than Decked Drawers. This drawer system has changed my life for fishing, boating, camping and hunting.
---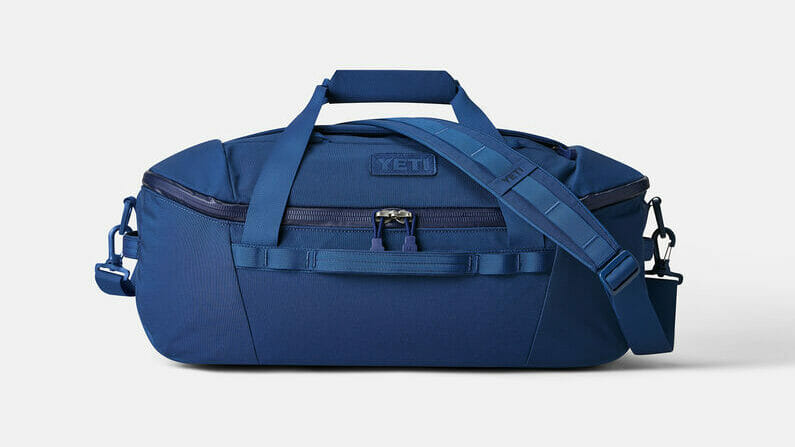 Yeti – Crossroads 40L Duffel
$199.99. www.yeti.com

Like everything else Yeti makes, their line of luggage is incredibly well-thought-out and impeccably made. The 40L Duffel is the perfect weekend get-away bag that's carry-on friendly, but burly enough to get chucked in the back of a truck.
---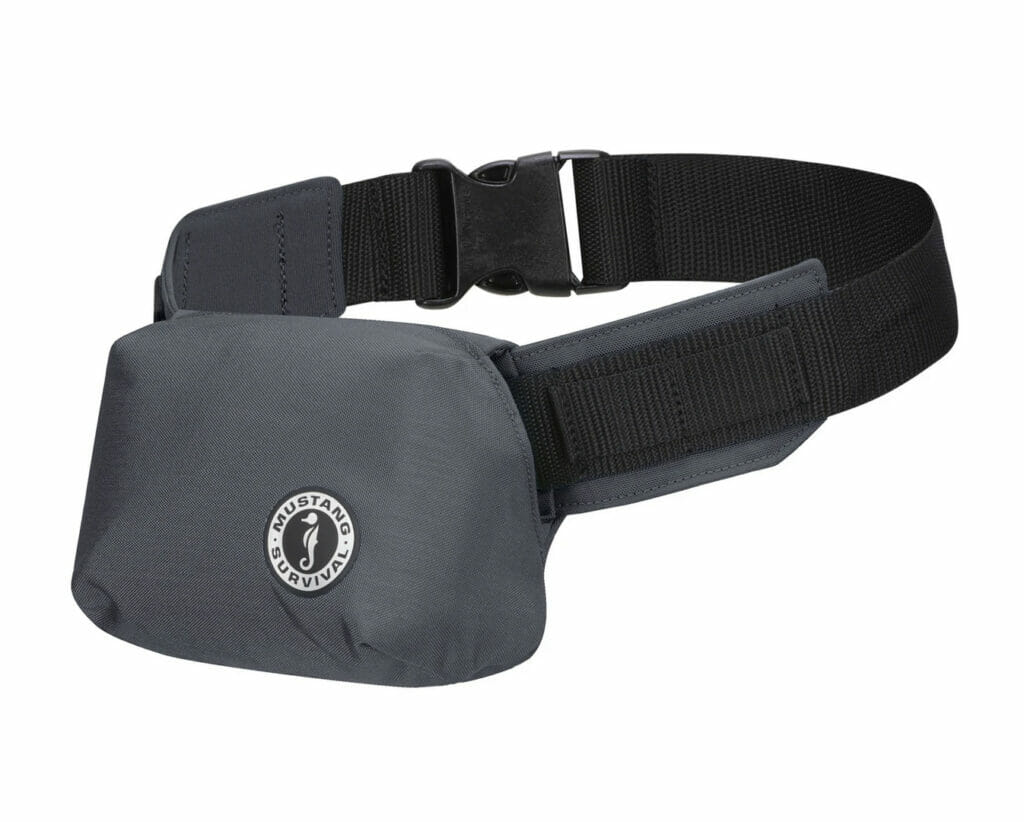 Mustang Survival
Inflatable PFD
Starting at $99.99; mustangsurvival.com

Less is more when dealing with life jackets. When not in a whitewater situation, why deal with the bulk? Mustang Survival's line of inflatable PFDs fits the bill perfectly with multiple choices of svelte CO2 inflatable vests that almost seem like you're not wearing one at all.
---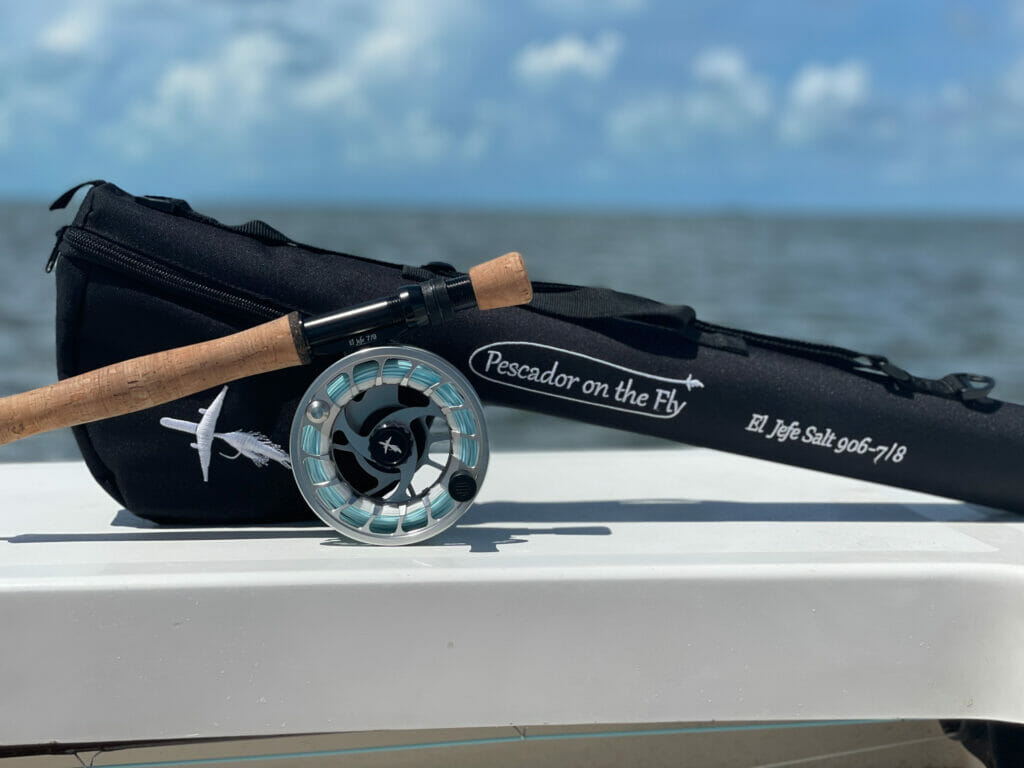 Pescador on the Fly expanded El Jefe Series
Prices vary; pescadoronthefly.com

No matter where you're going, they have an El Jefe Combo for you. Their combos now include the El Jefe Wild, a small creek or panfish combo 6.5 to 7.5 feet long, four sections, paired with a beautiful click pawl reel, available in 0 to 2 weight. Their El Jefe 4-piece freshwater collection is now available in 3 to 6 weight, as well as their packable six section combos available in 3 to 8 weight. Pescador on the Fly has also expanded into saltwater combos, with variations available in an 8 weight today, and 7 to 10 weights available early 2022. All combos come ready to fish right out of the box and Pescador on the Fly sends 10 percent of their sales back to TU.
---