Ask north Idaho Spey anglers to describe what wild steelhead mean to them and you will get 100 rambling, mostly incoherent responses. But you will hear common themes: love and connection, unadulterated, unconditional, tough, infinite love and a longing for connection with the gamest fish in freshwater, not to mention the rivers and wild places they inhabit.
If swinging for steelhead gets into your system, you are never quite the same. It's not for everyone and not everyone will "get it," but for those who do, it is cosmic and overpowering.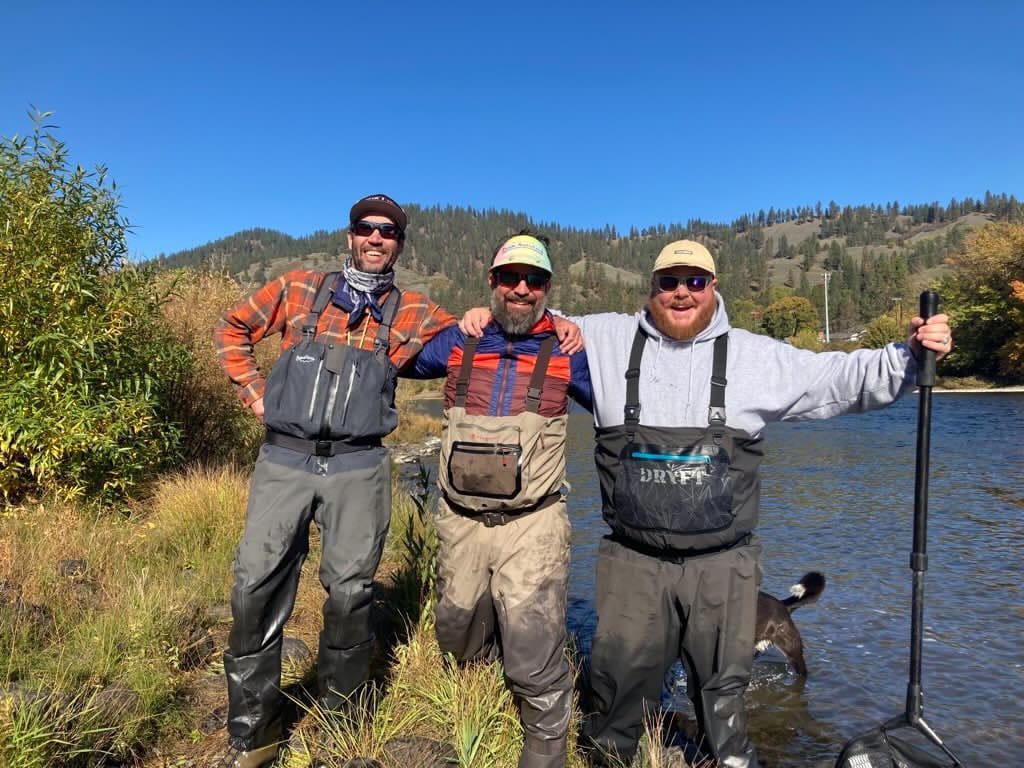 As Jerry Garcia once said about Deadheads, "Not everyone likes licorice, but people who like licorice really like licorice." Sounds a lot like a steelheader to me. If you like counting fish or care about how many you catch, swinging flies for steelhead probably isn't for you. However, I think it's certainly better for your health in the long run.
For the most devoted Snake River steelheaders, there were far more steelhead to be caught back when we had our initial magical experience with one. I'll never forget my first Clearwater B-run steelhead; a giant, brawling buck that caused me to throw out my back as I fought him to the shore at Gibbs Eddy.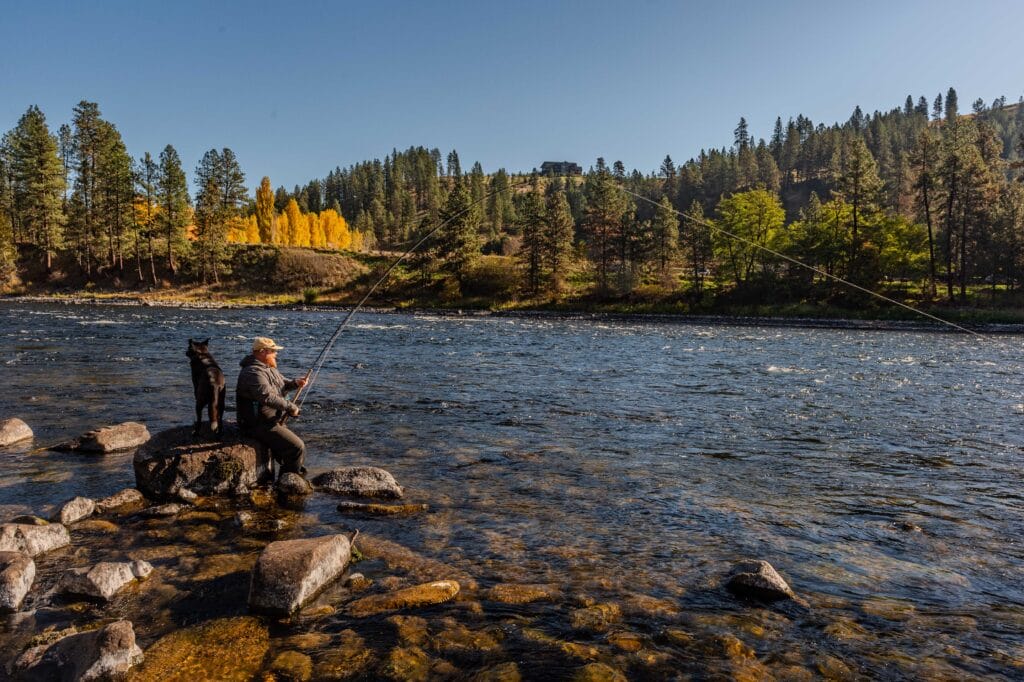 Over the next decade my love affair with steelhead drove me from ecstasy to the depths of depression, as my early successes gave way to dwindling runs and a grave feeling of hopelessness that we were nearing the point of no return for these amazing fish I loved so much. Confidence is a steelheader's most valuable weapon, and despair like this can dull it to the point of uselessness.
The past two seasons, with slightly better, but still well-below normal runs, I reconnected with my love for steelheading on the Clearwater with my old friends. Swinging flies is ultimately a solitary pursuit, but the river culture is quite communal. Nights by the fire and sips of whiskey soothe the discouraged and celebrate the successes, while new cars and boats get doubletakes from the hardcore faithful. For a few months a year, the Clearwater is like a religious revivalist retreat, where the newly converted mix with their newfound elders, trying to gain some secret wisdom. The secret is that you need to keep fishing and maintain that passion.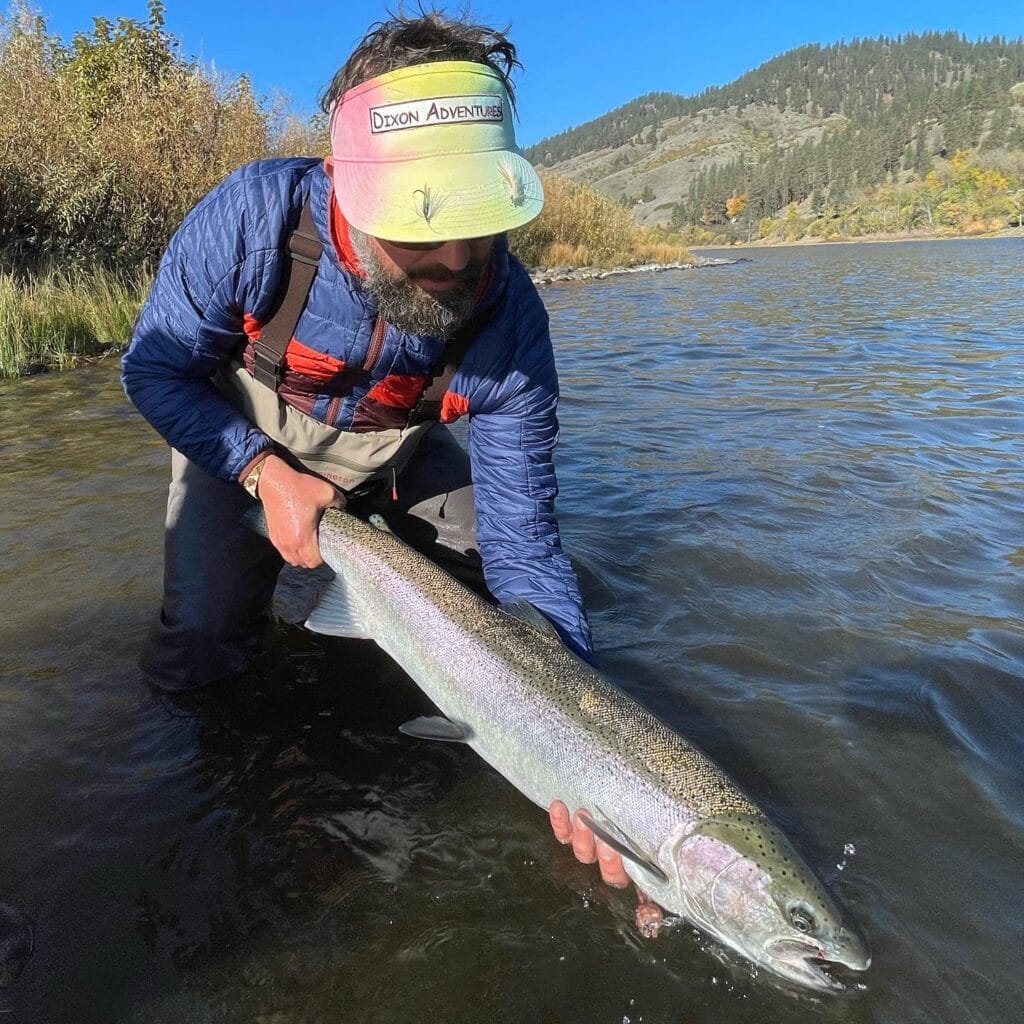 And so, we did, and the universe provided me with a beautiful fish and some wonderful memories with good friends. How far had he traveled to get here? There were the 500 river miles I knew of for sure, but that doesn't even consider the thousands more he swam in the ocean, searching for food.
When you are so fortunate to hold a fish like this safely in the quiet water, watching it softly breathe as it recovers to continue its journey, you can feel a subtle connection to every place that steelhead has been. The seas off Japan, the Gulf of Alaska…and who knows where else. By chance it came upon my fly swinging through this beautiful run and ate it, fooled by a few pieces of feather and floss.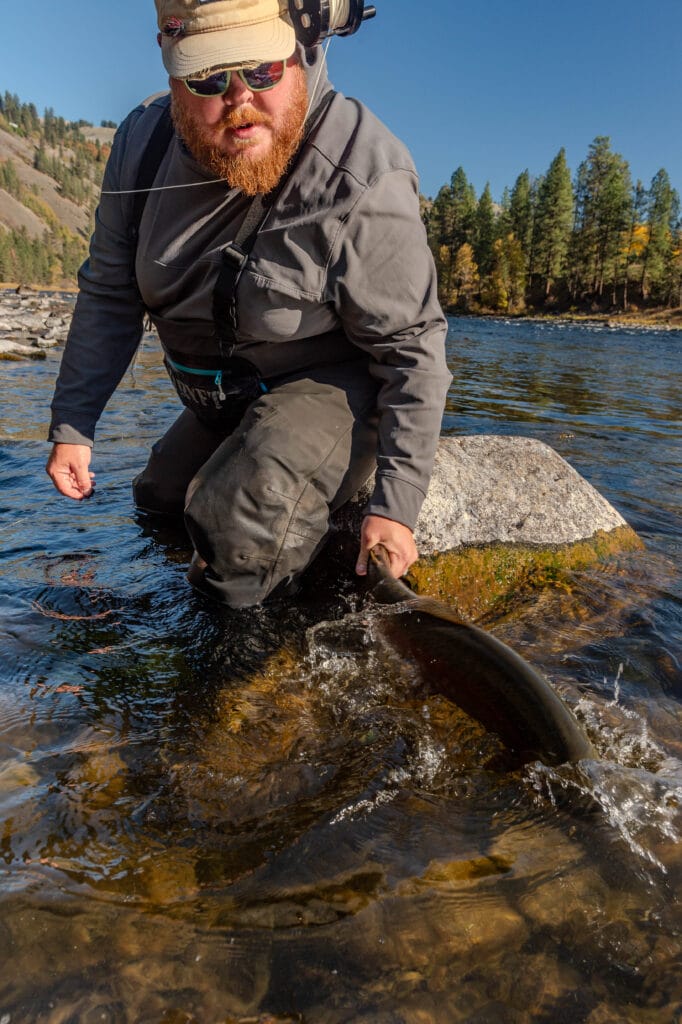 We owe it to these special fish to return the Snake River to its former glory. It is up to us to ensure the next generation can hold a wild steelhead and feel that love and connection, to stand on the shoulders of all the giants of the past. Our revival depends on a constant stream of new stewards as the elders pass away. Now is our time to do what is right.
Bill Pfeiffer is Montana Trout Unlimited's outreach coordinator, communications specialist, and youth education coordinator. Bill grew up chasing wild brook and brown trout in central Pennsylvania before packing up his car and blindly moving to Missoula in 2001 to fully embrace his passion for fly fishing. A graduate of Bucknell University with a degree in English literature and philosophy, Bill returned to school in 2003 at the University of Montana, earning a B.S. in Aquatic Wildlife Biology with Honors in 2006 and his J.D. from the Blewett School of Law in 2011, with a focus on Natural Resources and Environmental Law. In addition to his work in conservation and communications as both a volunteer and professional, Bill has been a licensed professional fly-fishing guide and instructor since 2006 and continues to lead trips and teach new anglers when he can find the time. When he's not working at his desk, in the field, or on the river, you can usually find him enjoying his current obsession: swinging flies on a two-handed fly rod for trout and steelhead. And occasionally doing some bass fishing!