I always look forward to the transition to wet-wading season.
Here in the mid-Atlantic that usually hits in mid-May, unless you're fishing a tailwater just downstream from a dam, in which case waders are still a must.
Even with neoprene wading socks, the first steps into a chilly (but not frigid) trout stream can be a little bit of a shock.
It's when that stops happening that it's time for another transition — away from trout. Sure, the top couple of miles of tailwaters are fine, but much of the trout water around these parts gets to a point where already-stressed trout might not recover after a fight with an angler.
It doesn't mean we have to stop fishing. It just means we need to shift focus.
From July into September, warmwater fish provide a good alternative.
Smallmouth bass are incredible, but sunfish are also a blast.
Sunfish are typically pretty angler-friendly and they're serious battlers on light fly tackle. A hand-sized redbreast from my neighborhood creek will put up the kind of fight that you won't get from a trout until that fish reaches 14 or 15 inches.
A 4-weight is perfect, light enough to feel the fish and stout enough to throw bigger flies. A 5-weight is fine, too, and will work out better when the occasional smallmouth or largemouth bass decides that your small popper looks tasty. I like a medium-action rod, which seems most appropriate for this laid back kind of fishing.
Sunfish will hit floating trout flies, the meatier and more colorful the better. A hopper, green Stimulator or red Humpy will work great.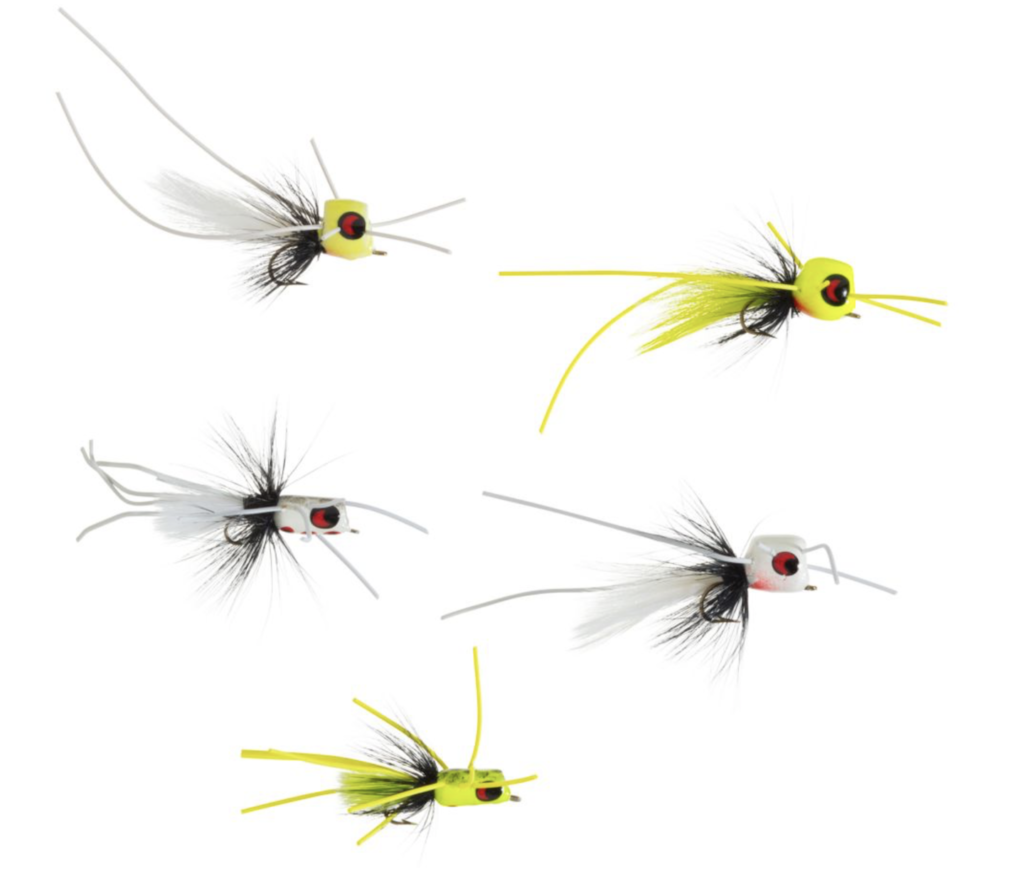 But foam and cork poppers are the typical go-to "flies." They're cheap — or easy to make, if that's your thing — float great and are durable.
Sunfish may be easy, but they're not always super easy. When it gets really hot and bright they'll sulk in deeper water. So morning and evening are the best times to fish on the surface. If the action is still slow, a nymph or small streamer fished with a slow retrieve can work well.
A popper/dropper rig is a great way to cover your bases.
I've got an old aluminum bass boat that makes for a comfortable way to cruise the shore of bigger lakes. But my favorite way to popper fish is just kicking around on small ponds in my decades-old float tube.
Sunfish fishing also has a payoff that many of us don't get from trout fishing — fish to eat. In fact, most waters that have sunfish will benefit from more angler harvest because the fish can easily over-populate and become stunted.
So catch 'em and eat 'em. And don't be surprised if you're a little sad when wader season returns.
Mark Taylor is Trout Unlimited's eastern communications director. He's based in Roanoke, Va., not too far from a number of good sunfish lakes and rivers.