Park's Closed
The first call I make is to Henry's Fork Anglers in Island Park, Idaho. Todd Lanning answers. He's cheery as always. I ask him if anything has changed at the shop this week. He's blunt as usual.
"A ton of people are calling worried they can't get here, says Lanning, the shop's assistant manager. "I keep telling them to calm down."
The 1,000-year flood fiasco in the nation's first national park is making huge waves, the ripple effect feeling like a tsunami for surrounding places, including towns flush with fly shops.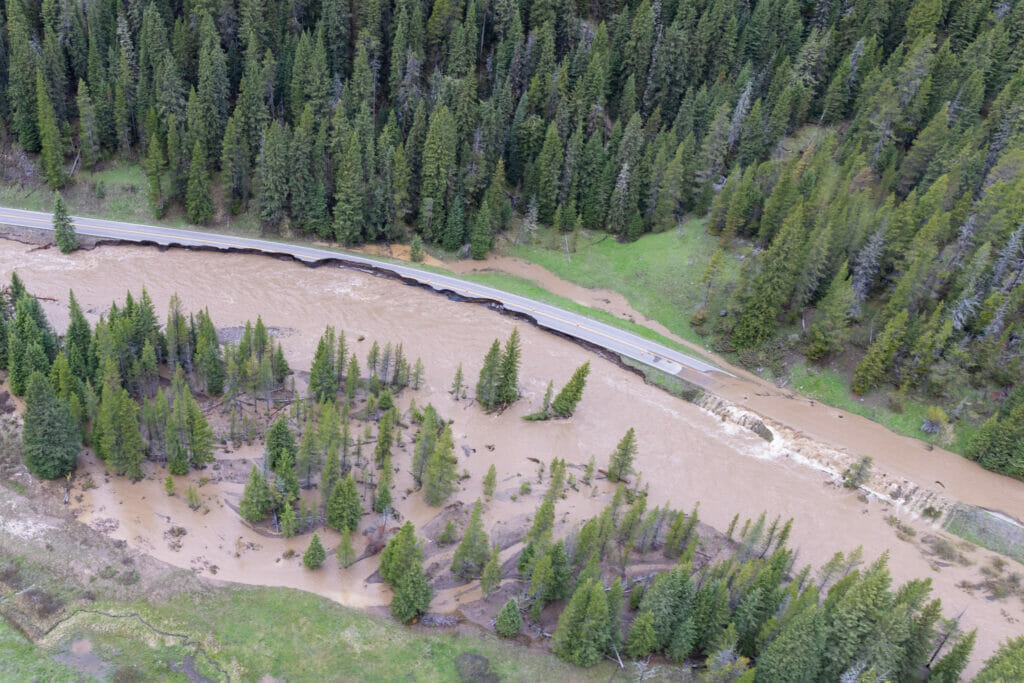 Up to three inches of rain, plus the equivalent of up to five additional inches due to rapid snowmelt, unleashed on Yellowstone over the weekend, crippling infrastructure and vacations. The situation is so severe more than 10,000 visitors evacuated within 24 hours. Surging rivers are taking roads and whatever else is in their way with them.
All park entrances closed Monday. All visitors, except for 12 backpackers who are safely retreating on foot, exited by Tuesday.
It sounds dire, but all is not lost. The flood didn't kill anyone. It just took things. Yellowstone National Park might be empty of people, but it hasn't disappeared. Wildlife abruptly has the always volatile place to itself again.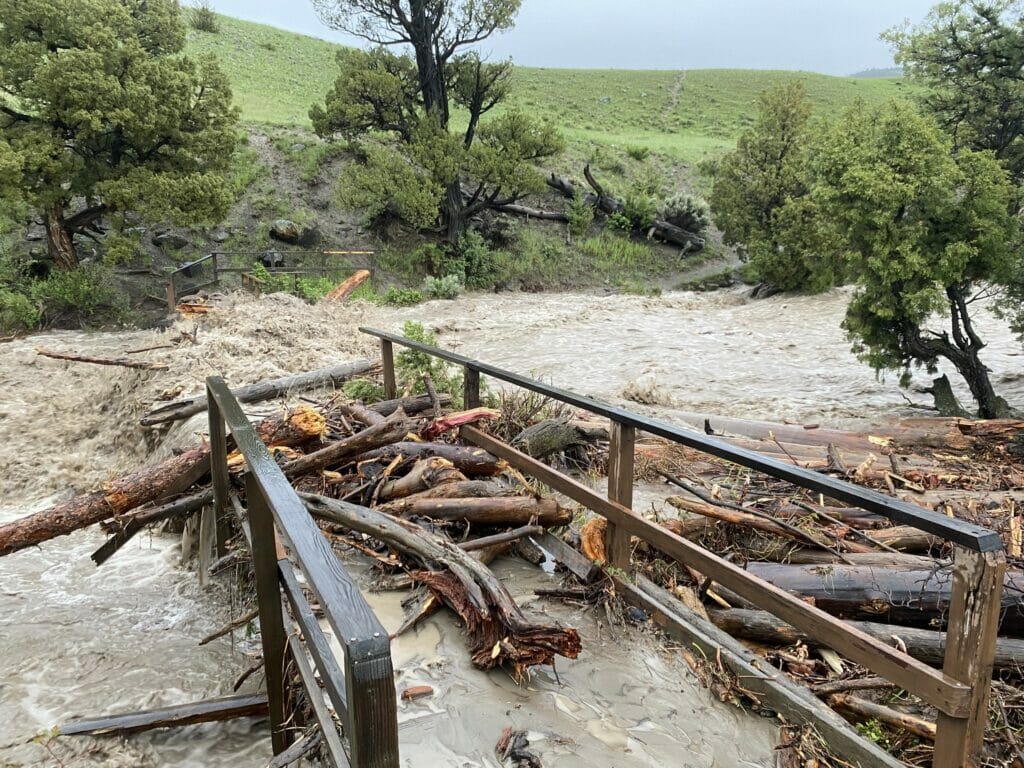 "As of right now, we don't think the animals are being largely effected," says Cam Sholly, Yellowstone National Park superintendent. "Except that there are no visitors currently watching them."
Yellowstone has two popular loops: Upper and Lower. The major damage is in the Upper Loop, within the northern end of the park, but the entire park is closed until flows settle and a thorough assessment occurs.
The Upper Loop includes Mammoth Hot Springs, park headquarters and glorious Lamar Valley, with its piles of wandering wildlife, including bighorns, bears and wolves. Native Yellowstone cutthroat fishing is stellar up that way, too. It's an authentic wild experience. Gateway towns, such as Gardiner, Mont., exist because of that experience.
Their lifeline — tourists — just fled.
"Two words: gift certificates," Bill Berg, Park County, Mont., commissioner, says of a way to help businesses during this challenging time. "They put cash in the registers of those businesses and are a future promise of support. Pick a business in these gateways and show them a little love."
The Lower Loop in the southern region of the park includes world-famous Old Faithful, plus other geysers and hot pools. It's also where more fine, fishable water can be found among bison, coyotes and bald eagles. The damage is not as devastating in the Lower Loop so it will most likely open later this summer. The Upper? Not likely this year. Roads are missing massive chunks of driving surface and more than 100 bridges are either busted or totally gone.
The damage is probably too extensive to re-open the Upper Loop even when the water drops. Repairs of such magnitude are lengthy, especially when you're talking about rerouting a stretch of two-lane road that doesn't hold up to Mother Nature's modern-day wrath because it's situated on a riverbank.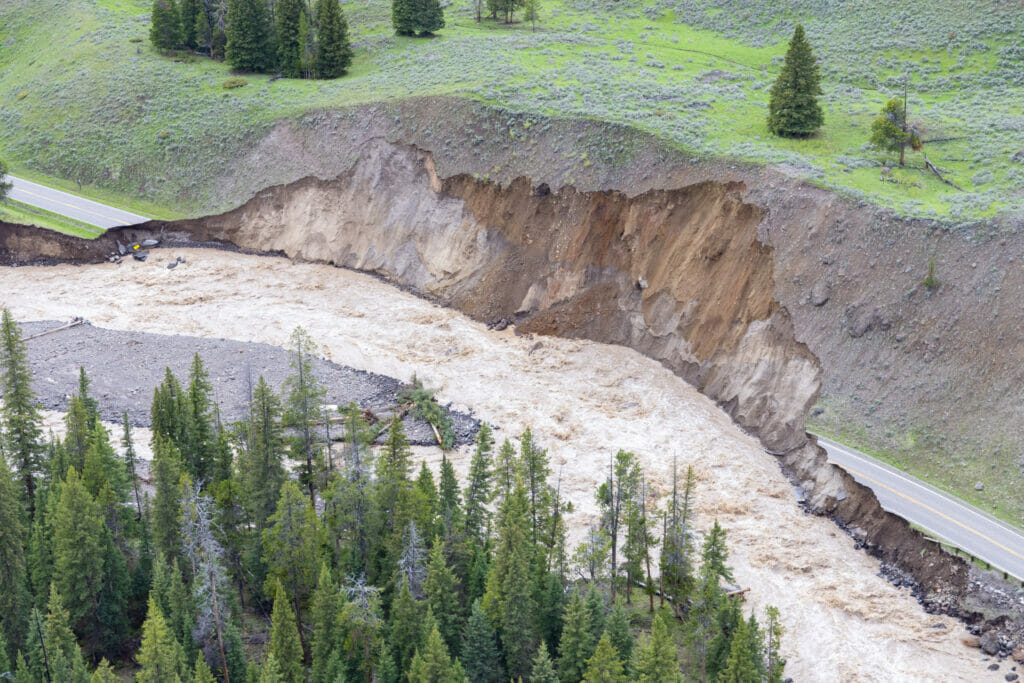 "What I want to point out here is this is not going to be an easy rebuild," Sholly says. "With the right people, we need to assess whether it makes sense to build here in the future."
With a closed park, streams are closed, too. For anglers, the simple solution is to throw flies elsewhere. But simple isn't easy.
"Since COVID, I've been booked solid for quite some time and now we're getting inundated with folks getting booted out of the park," Lanning says. "What we have going on now is a whole mountain of people looking for guides and unfortunately, I can't do it. Nobody can. We're not unique."
Lanning's phone hasn't stopped ringing since Monday morning. He answers politely. He listens to panic. He hears everything from unrealistic claims of the whole park wiped out to the whole area, including Idaho's Henry's Fork southwest of the park, being washed away. Then he offers a realistic suggestion to calm the chaos.
"The park is going to open back up." Lanning says. "It might be a while before you can use that road to Gardiner, but I'm telling everyone to still come. There's amazing public access for DIY fishing and we're trying to find other stuff for them to do."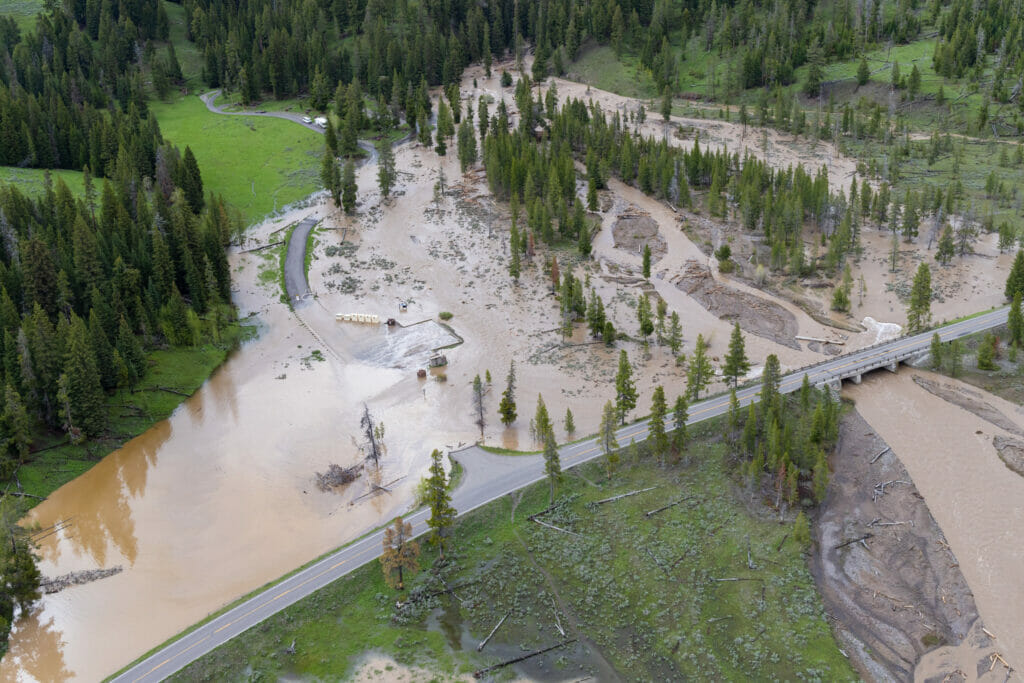 Of course, he wants every guide booked, and because they are, this is an opportunity for anglers to use their own eyes and to throw their own flies. Being your own guide is better than not going at all. Yes, the saturated situation stinks — quite literally if sewage is spilling into the Yellowstone River as suspected. But, as Lanning tells panicked callers, it is not the end of the world .
---
Outdoor journalist Kris Millgate is based in Idaho, where she runs trails and chases trout. Sometimes she even catches them when she doesn't have a camera, or a kid, on her back. My Place Among Fish, the sequel to her first book, My Place Among Men, is available now. Her Emmy-nominated salmon film Ocean to Idaho is also showing now. Read and watch more from Millgate at www.tightlinemedia.com.