We've all been there — water lapping at the top of our waders, shallower water a few feet distant but the spot directly in front maybe just a few inches too deep.
During a recent outing I stood waist-deep in a chilly run, wondering if I needed to turn around and wade back into the teeth of a pretty stout current — or if it was worth taking a step that would either get me back toward shallower water or lead to a bunch of 45-degree water in my waders.
I went for it. The water didn't top my waders, but as I reached shallow water I realized I had completely dunked my waist pack, from which about a quart of water poured out.
Ugh.
That evening I had to empty the pack, open all the fly boxes and even pull flies out of some to ensure they dried properly. (A few years ago I learned my lesson about letting flies rust in a box the hard way, losing one of the biggest trout I ever hooked when a rusty fly broke in half).
I also decided that I was going to ditch the waist pack for fly fishing and go back to a vest.
I've alternated between a vest and a waist pack over the years. Both have advantages and disadvantages, and it's usually frustration with a disadvantage that prompts a change.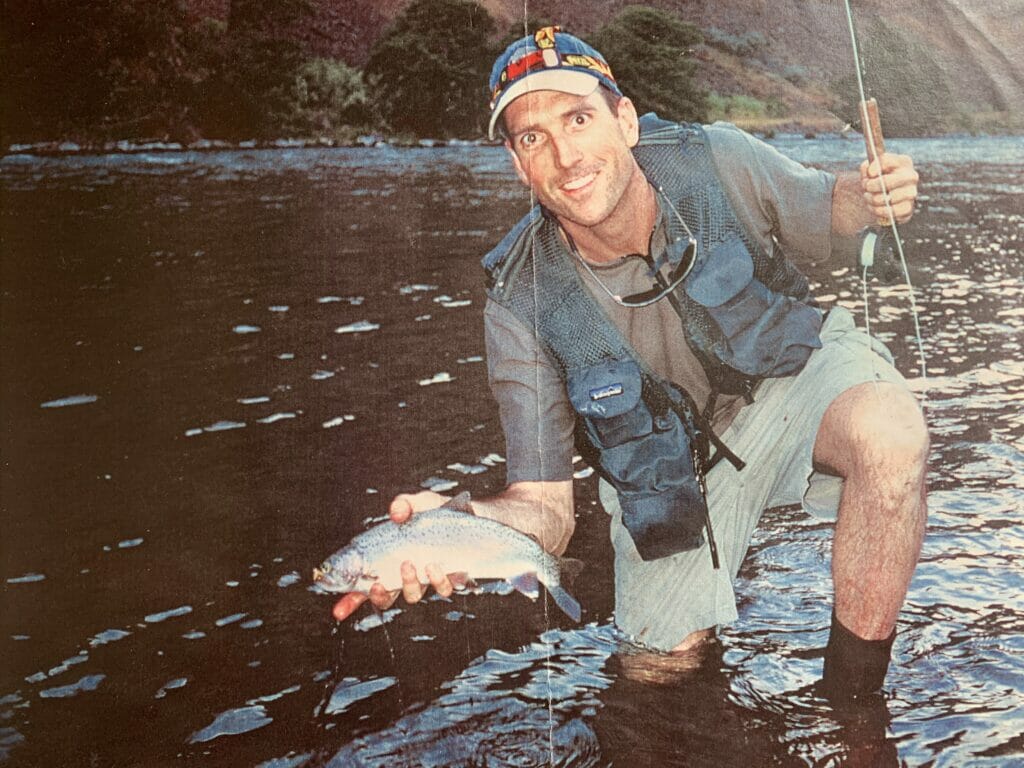 I love my 25-year-old JW Outfitters pack, which I wear as a waist pack, not chest pack. A Christmas present from my sister, it's compact, easy to carry and convenient. I like stuffing the handle of my net into the waistband. It's not hot like a vest can be on warm days. But it rides low and if the water is waist deep (or deeper), the pack and everything in it is getting wet.
My vintage Patagonia vest has seen lots of days on the water and has some advantages.
I like that it's got a big rear pocket for a rain jacket and a water bottle, and lots of pockets. Those pockets are on the small side, however, and my larger fly boxes won't fit. (Unlike with the waist pack.)
I think vanity has probably been at play during my current waist pack phase. This could be completely inaccurate, but vests just seem a bit stodgier. I'm getting older but don't want to look old on the water.
I think I may have come up with a good compromise plan.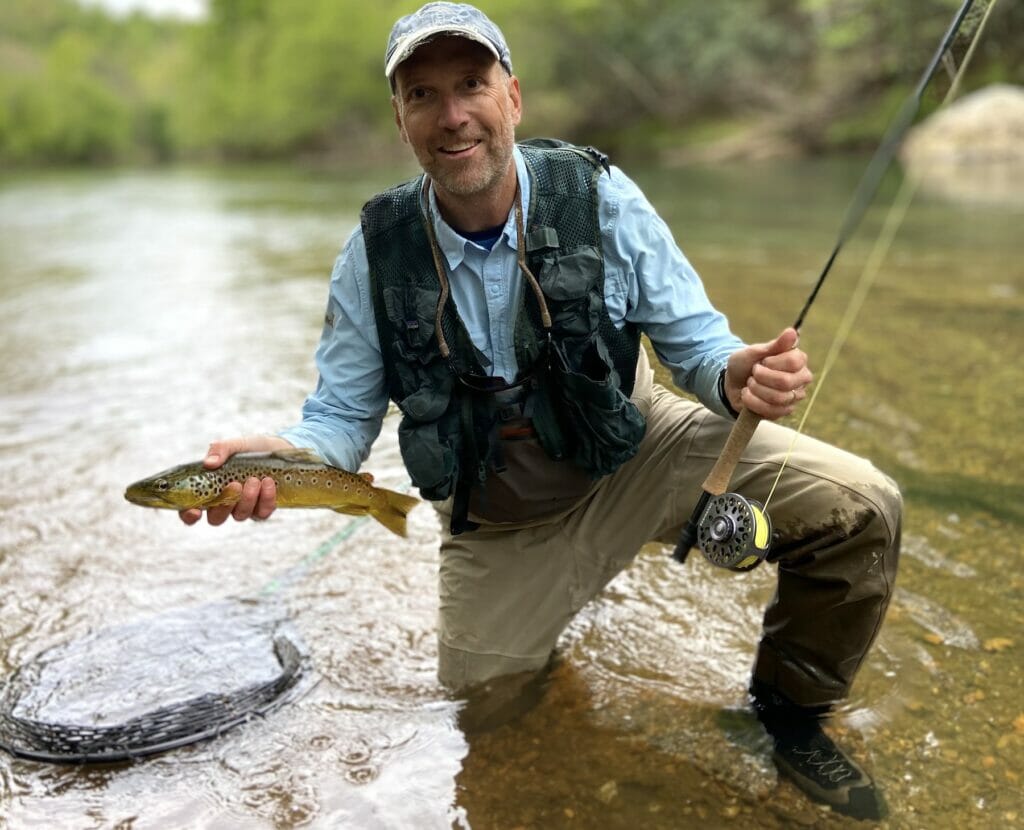 I'm going to go back to the vest for fly fishing. Yes, I'm going to have to move some flies around (into smaller boxes) but it won't be that big of a deal. I'll be able to wade in water at least a foot deeper without worrying about soaking my stuff.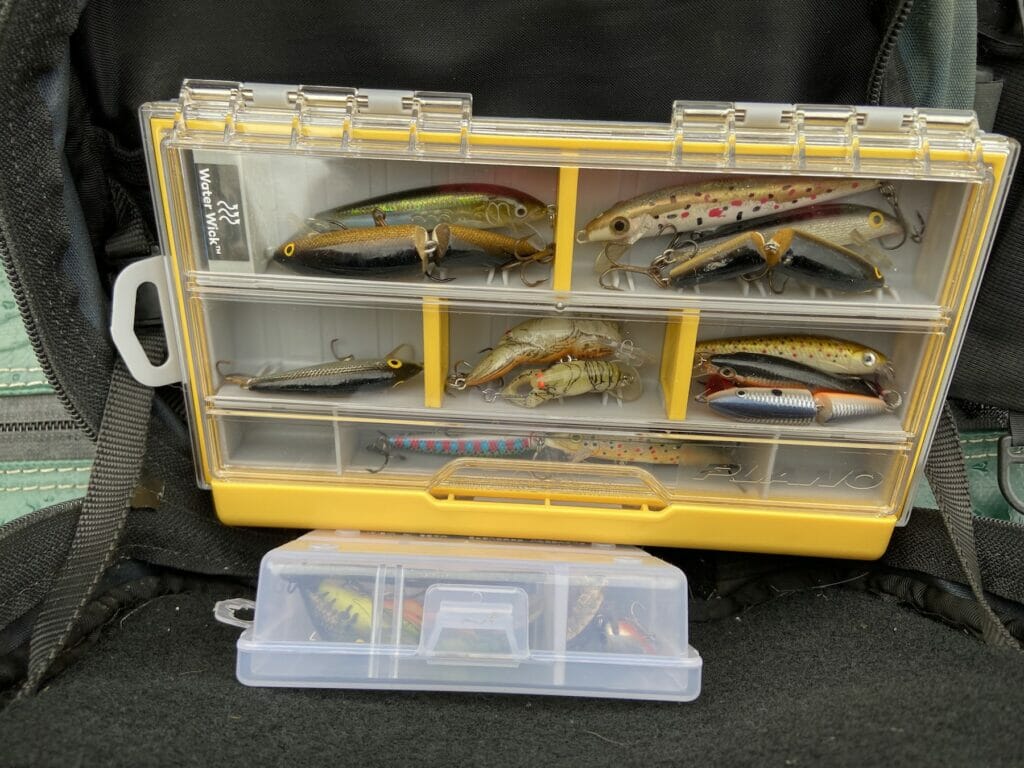 I'm going to keep using the waist pack, too. It will be my spinning gear pack. (Yes, I fish with spinning gear sometimes. No, I feel no guilt about that.)
The soaking issue can somewhat be mitigated by using waterproof lure boxes, a number of which I already have.
Like a lot of fishing-related decisions, this very well may not be a permanent move. At some point I could find myself frustrated with the vest and switch back to a pack. Then again, there's a reason a lot of anglers, even some young ones, prefer vests. So maybe this will be one of those changes that sticks.
Mark Taylor is Trout Unlimited's eastern communications director. He's based in Roanoke, Va.