(Where I caught almost no fish at all)
Like many anglers, I have often heard of a seemingly mythical place—or maybe more accurately, a state of being—where you don't really care if you catch any fish or not. We've all heard the rumor: first you want to catch a fish… then you want to catch a lot… blah, blah, blah… and somewhere down the line you pop out not giving a (blank) if you hook anything or not.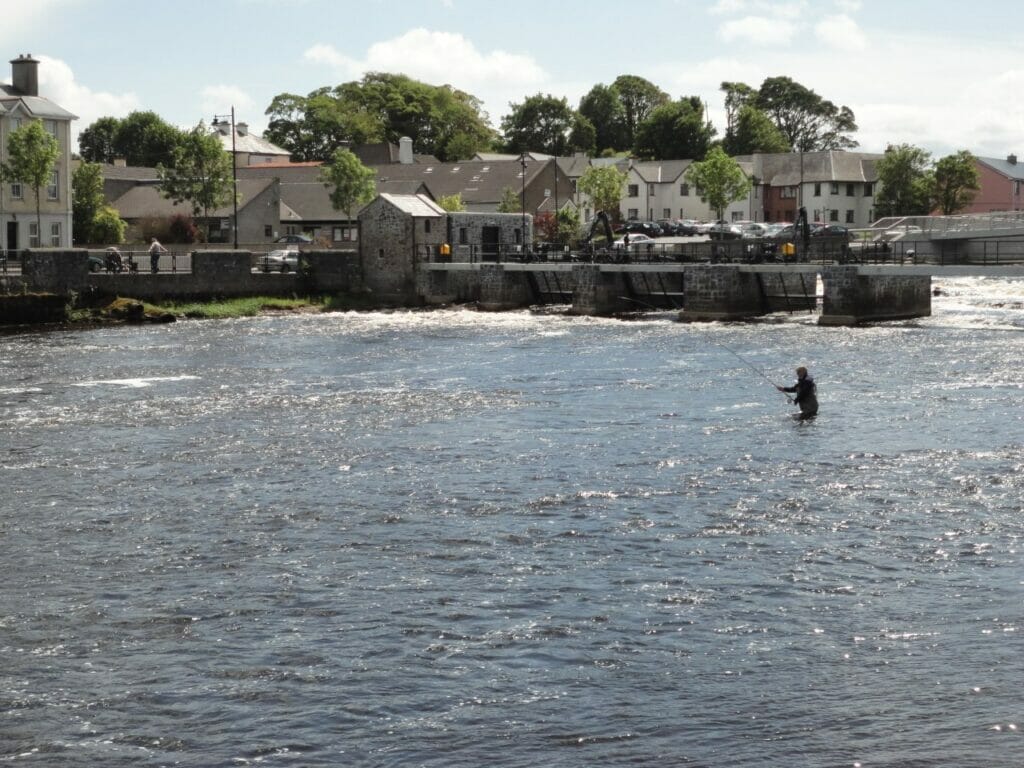 "Bull-corn," I thought. I grew up fishing on the Great Lakes, and while I didn't exactly count every fish I landed (in my youth I felt it cumbersome on some days to count that high, wink-wink), I for darn sure knew the difference between getting skunked and not. This "angling Eden" or "nirvana of the Nimbus fly" was, in my mind, a place where I'd just as soon find fairies and trolls… maybe even a leprechaun.
Which… as it turns out… proved to be true.
I first fished Ireland nearly 10 years ago now, at the urging of my good friend, Chris Santella, author of the famous Fifty Places to Fly Fish Before You Die books. He had worked his own magic to earn us invitations to write stories—he for The New York Times and me, for Field & Stream magazine.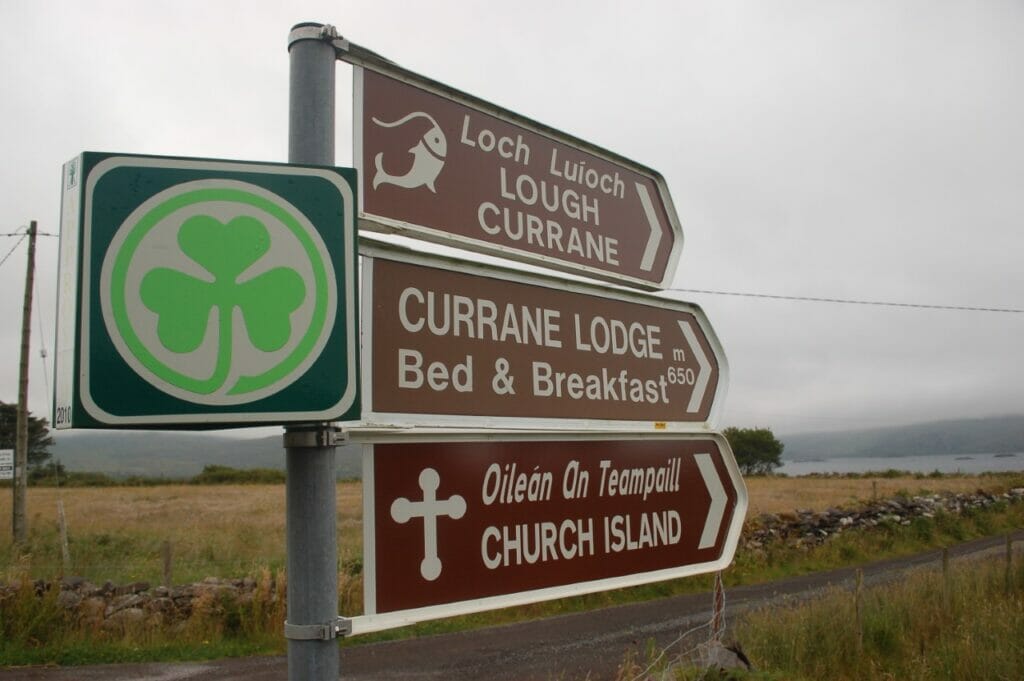 In truth, we had split objectives. It was a fishing and golf odyssey on the Emerald Isle. We started in County Mayo. Basing from the venerable Mt. Falcon Estate we played Enniscrone, and Carne, and also fished the spate River Owenmore (where we did hook a salmon), and the fabled River Moy—even drawing an afternoon beat in the Ridge Pool in downtown Ballina.
You can lie about the golf. But I won't. True links golf is a lesson to be learned for any Yank duffer, and the greatest lesson I learned was watching our local playing companion make par on a par-5 with a driver and four consecutive bold (lastly gentle) strikes with a putter. "All about the wind," he smirked.
I stubbornly threaded a 5-iron between the "Dollies" bunker guarding the green, skittering up onto the green. "Pat" just smiled and whispered, "My… we're a lucky boy today now, aren't we?" I missed the putt and made bogey. We played home under the massive dunes, where deep beneath, legend has it that the bones of Viking invaders had been buried by the Celts.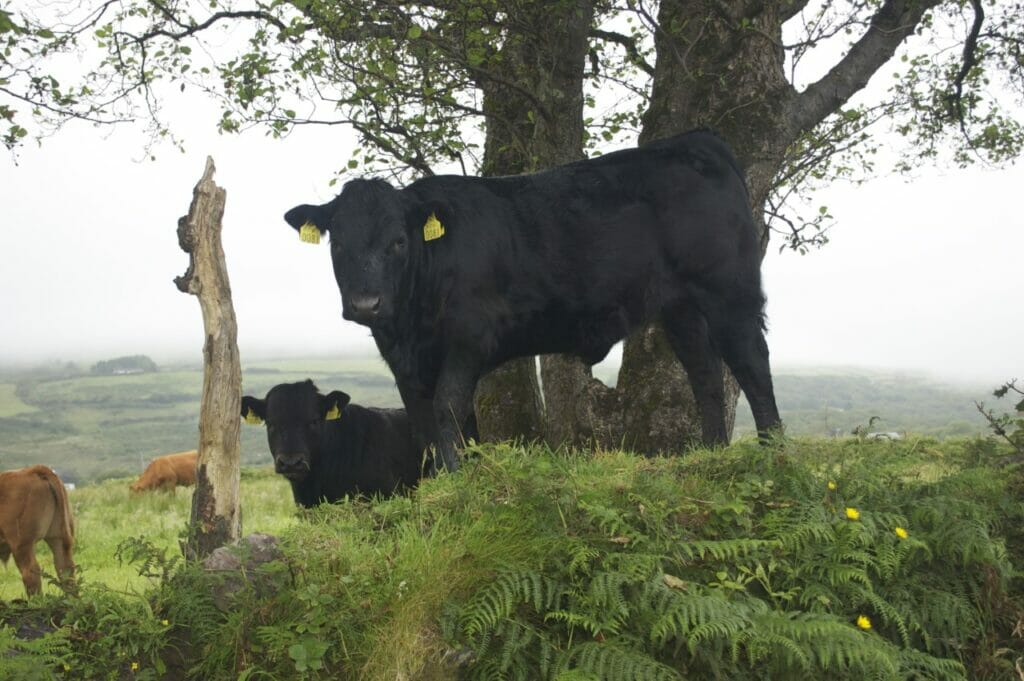 The next morning, having sprayed balls all over Carne—which I consider the most "authentic" links course I've ever seen, Mt. Falcon owner Alan Maloney taught me the art of the "swifty," a pint of Guinness enjoyed in an expedited fashion, before we made headway back toward the appointed hour on the Moy in Ballina.
Fishing a beat like the Ridge Pool under the watchful eyes of ghillies is a process. You start at the top, working your two-hander, tossing a "Cascade" or "Blue Charm" and swinging with anticipation. This is really about the casting, and the hope not to embarrass oneself. As you step through the beat, shared with a few other anglers all working in this coordinated ballet of "snap T's" and "snake rolls," you eventually end up in the shadow of Doherty's Bar, where you are welcomed to take a break and enjoy another pint of Guinness, in waders. On the third pass through the Ridge Pool, I was convinced I felt a hard tug. Santella still contends it was the stout.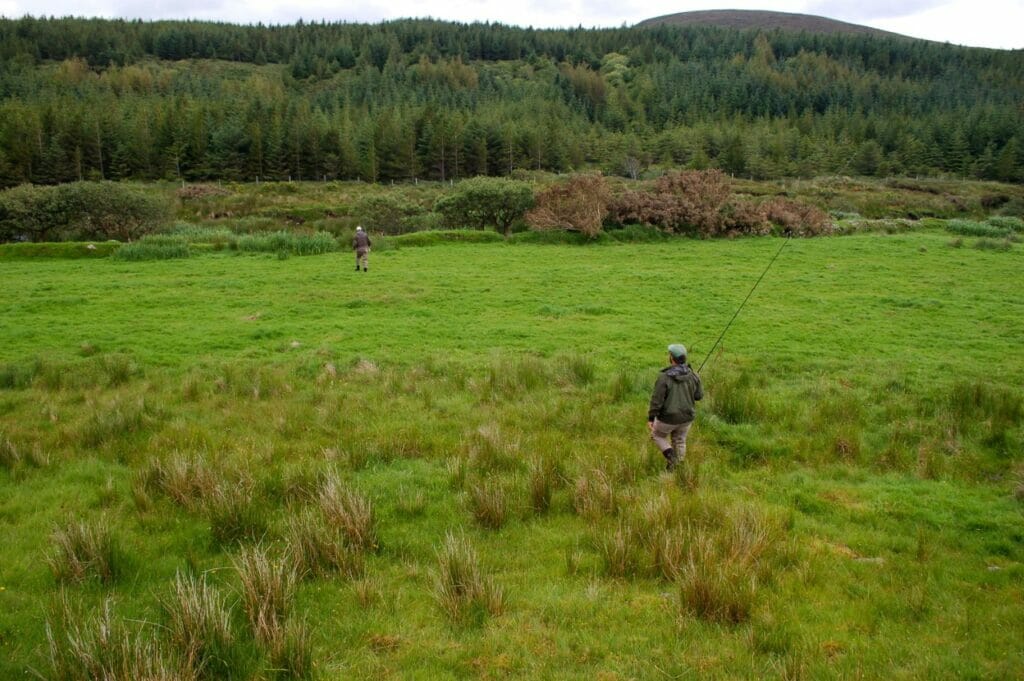 We eventually found ourselves in County Kerry, first golfing at Ballybunion (where I shanked my first tee shot into the ancient graveyard right of the fairway), then fishing near Waterville (we played that legendary course as well… Chris with certain aplomb; me, not so much) on Lough Currane with Neal O'Shea. There, within sight of the ruins of an ancient church, I managed to hook and land a brown trout (native indeed)… no longer or heavier than any of the many, many brown trout I had caught in Michigan, or Montana, Pennsylvania or Colorado. Certainly not a specimen worth comparing to many fish to be had in Argentina, New Zealand or Australia.
But it remains, to this day, one of the most memorable and rewarding trout I've ever caught.
It is the trout that forever changed me.
To be sure, Ireland can boast some fantastic fishing, at the right time in the right places. The fishing "failures" on that first trip were purely my own… not Ireland's. But understanding that it really isn't about the "catching" as much as it is about the "fishing" has been the most rewarding and lasting lesson I have ever learned in all my travels and writing work. I have Ireland to thank for that.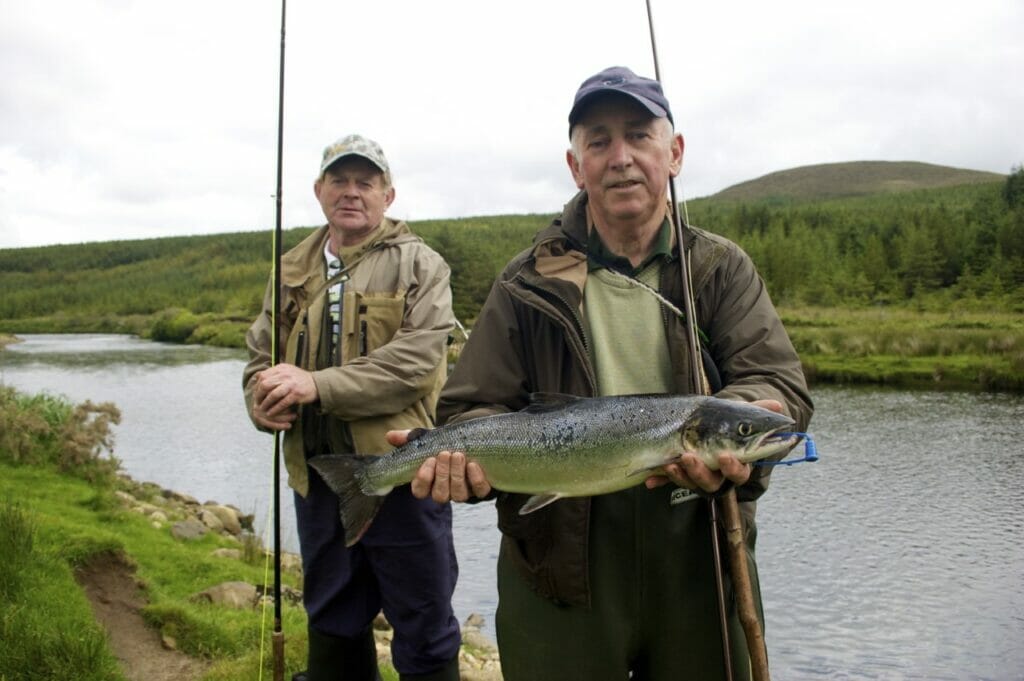 I took my wife and son back to County Mayo, and County Clare, and County Kerry six years later, retracing the steps from Mt. Falcon near Ballina to Kerry with the specter of Skellig Michael offshore. I didn't fish. We just golfed. My son wants to be a golf pro.
I will say that on that second try at Ballybunion, I smacked a pure drive down the middle on the first, and even birdied the 18th, earning a polite round of golf claps from some observers at the clubhouse.
I still regularly dream about the lush green landscapes and the rolling seas in Ireland. I still hear the "session" music from the pubs at night. I mostly remember the wonderful, kind-hearted people.
If I could go back to anywhere I have fished and written about? It would be Ireland. And I won't care if I catch anything at all… well, kinda… I'm sure some of you know what I mean.
Slainte' and Erin Go Bragh!