Editor's note: This post was inspired by Shauna Stephenson's slightly more sophisticated recipe for a camping cocktail. Check it out.
Chris Hunt: This is a tough one, because the weather and the location often depict the beverage, right? I mean, let's say I've been on the river all day, and it's July. It's hot. I've worked hard on the sticks, or I've been casting big hoppers at the banks. I'm sweaty … and I'm thirsty. Call me "old school," but I'll reach for a PBR the second the boat is tied off at camp. I like a good craft beer, but I'm pretty picky about them, and I know exactly what I'm getting with a good, light mass-produced "river beer." But if I'm camped on a small creek under the pines and I've spent that same warm July day walking and stalking high-country trout, I'll take the time to make a slightly more complicated concoction once I wander back to camp. I like a crisp cocktail and I don't mind a little sweetness. That said, I don't like sweet-drink "hangover specials," so I'll reach for a can of diet lemon-lime soda, the bottle of vodka and a lime. Simple. Clean. Tasty. And you only need a couple to get into that perfect campfire state of mind. Add a sprig or two of muddled mint if you're fancy.
Kara Armano: Well, in the days of old, I'd be right there with Chris and quaff a light, drinkable beer after a day on the water in the summer. Winter would often find me drinking a simple version of a hot toddy with good whiskey, lemon and a touch of honey. That would usually do the trick to warm me up all the way to my toes. But since my cancer diagnosis and treatment, alcohol is no longer on the menu. A friend made me a bubbly water with muddled mint, blueberries and kiwi the other day and man, was it refreshing. I think I'll stick with that after a great day of watching flies float down rivers.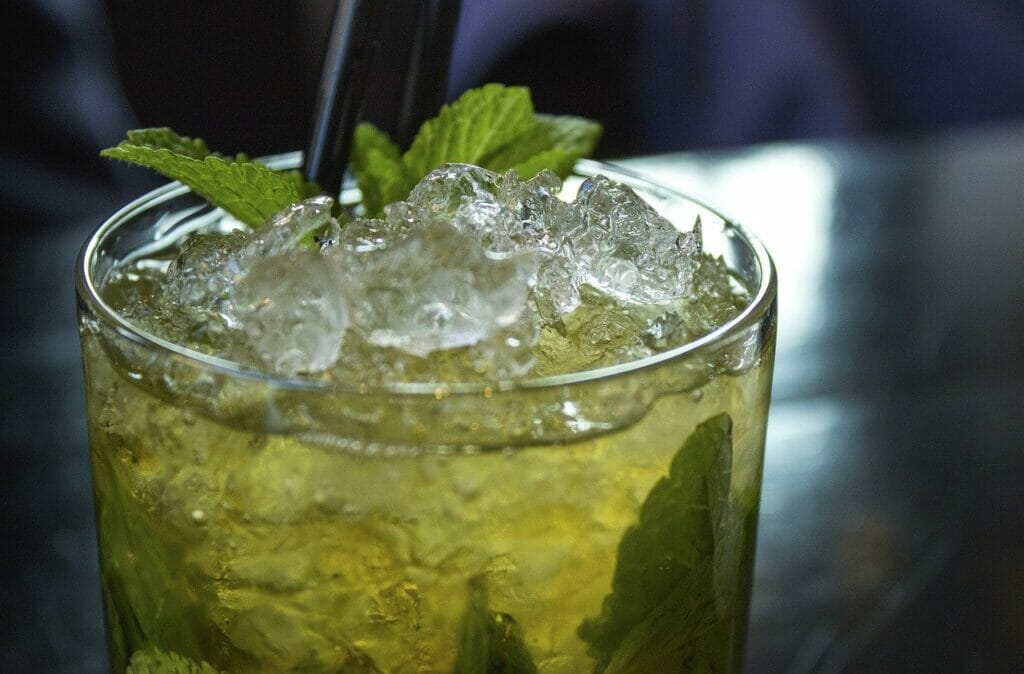 Kirk Deeter: There is nothing I like better than a mojito after a long day on the flats or bluewater. When fishing the salt, that choice is easy. For trout camp, "Spotted Cow" Dales' Pale Ale, or Bell's Oberon never disappoint. Whiskey travels lightest to the backcountry; a small flask of Irish barley juice (neat) and some cold filtered water from the brook make a fine pairing in my humble opinion.
Sam Davidson: For me, it's season-dependent. After a day of frigid digits on a winter steelhead stream, a nice sippin' whiskey (my preference is bourbon) goes down fine. If it's hot, an easy-drinkin' beer is my choice (I'm a big fan of Olympia, but it's harder to find nowadays, and if I'm in the Midwest, I'm a huge proponent of original Leinenkugel). If it's summer and I'm glamping like Chris and can go all fancy, a G&T with a wedge of lime is fine around the fire. But to be honest my enjoyment of any post-fishing libation depends to a significant extent on the good company of my fishing companion(s).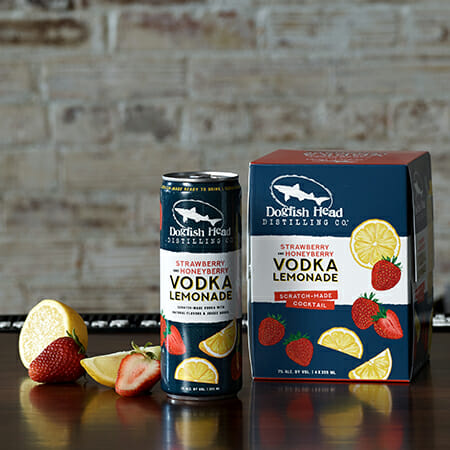 Tim Romano: Typically I'm a beer or whiskey on the rocks kinda guy. A solid light craft beer on the boat and whiskey in camp in the evening. But… I gotta say with the advent of the incredible array of off-the-shelf canned cocktails available today I've found a few that really float my boat (pun intended). My favorites right now are from the Dogfish Head Distillery. They have three choices (Blueberry Shrub Vodka Soda, Strawberry & Honeyberry Vodka Lemonade, Cherry Bergamot Whiskey Sour) and all are quite good. So good in fact that you'll have a hard time believing they come out of a can. Many of these types of cocktails are overly sweet or super boozy. Not these. They're light, clean and incredibly refreshing. Lovely additions to throw in the beer cooler this summer if you ask me.