The past two years have changed trout fishing forever.  The changes will continue in 2022—some for the better and in other ways, maybe not so much.  Here's what I see happening; let's see if you agree:
1. The seasons have shifted…  For those of you who make an annual fly-fishing pilgrimage to fish the West every year, are you planning on July or August again, after what you've seen the past couple years? I wouldn't, having seen so many rivers closed due to high water temperatures or limited with "hoot owl" restrictions. The truth is that prime-time fishing in the West has shifted from the height of summer to September, October and even November. Summer is for dabblers and family vacationers who must travel when the kids are out of school. The hard-core anglers who want to experience the best fishing are going to book in the spring window before runoff, and the fall.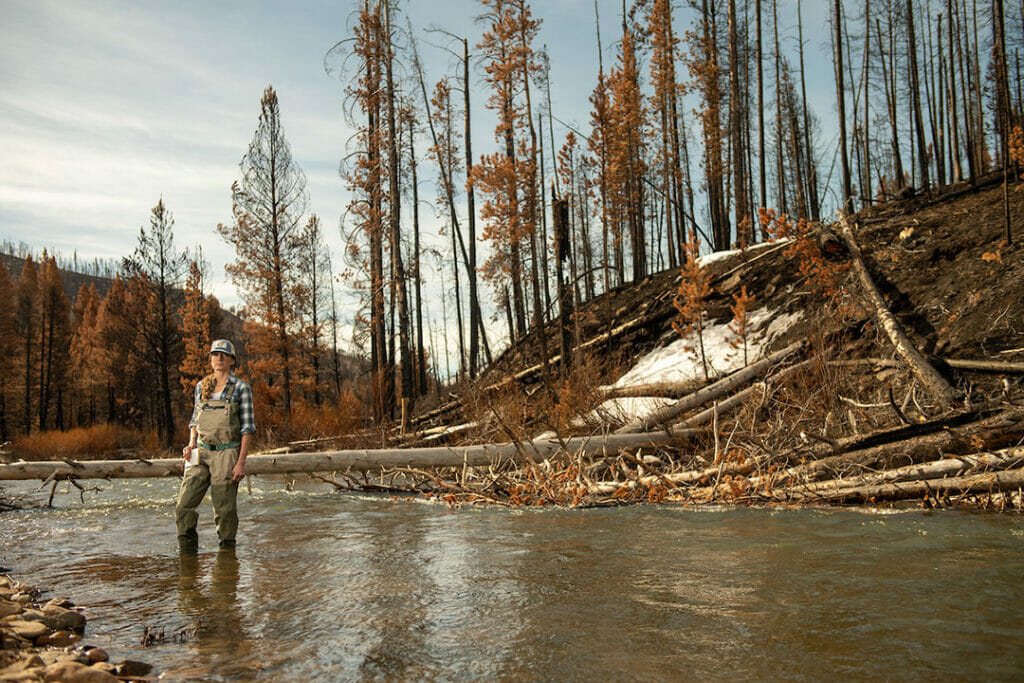 2. Go East young woman (or man)… Along similar lines, I have heard from many Rocky Mountain neighbors who are considering moving "back East" now, from whence they came.  They came to the West for the fishing, and now they're thinking of moving back to the Great Lakes region, New York, New England, the Carolinas, etc. for… the fishing.  In the least, expect more angling visitors to these regions in the year ahead.
3. A boom for private water… I am all-in and have been for decades on the value of protecting and expanding public access, public lands and public water.  We need public access now more than ever before.  That said, the influx of so many people on many rivers left a sour taste in the mouths of many anglers. Those who have the means to do so will pony up the cash to find ways to enjoy a day on the river by side-stepping the circus.  That's sad in a sense, because we don't ever want to see America gravitate toward a pay-to-play realm like most of the rest of the world has (we are the envy of the world precisely because we've never gone there) but that's where it's headed.
4. Less will be more… This is perhaps a wish more than a prognostication, but I do have faith in the angling community, especially guides and outfitters, and I think most of them will be smart enough to face a clear reality.  When the water options are limited by climate change, pressure, and other factors, and we know that when we pound fish relentlessly trout, the fish population drops.  Even in a catch-and-release world, we can't chase numbers all the time.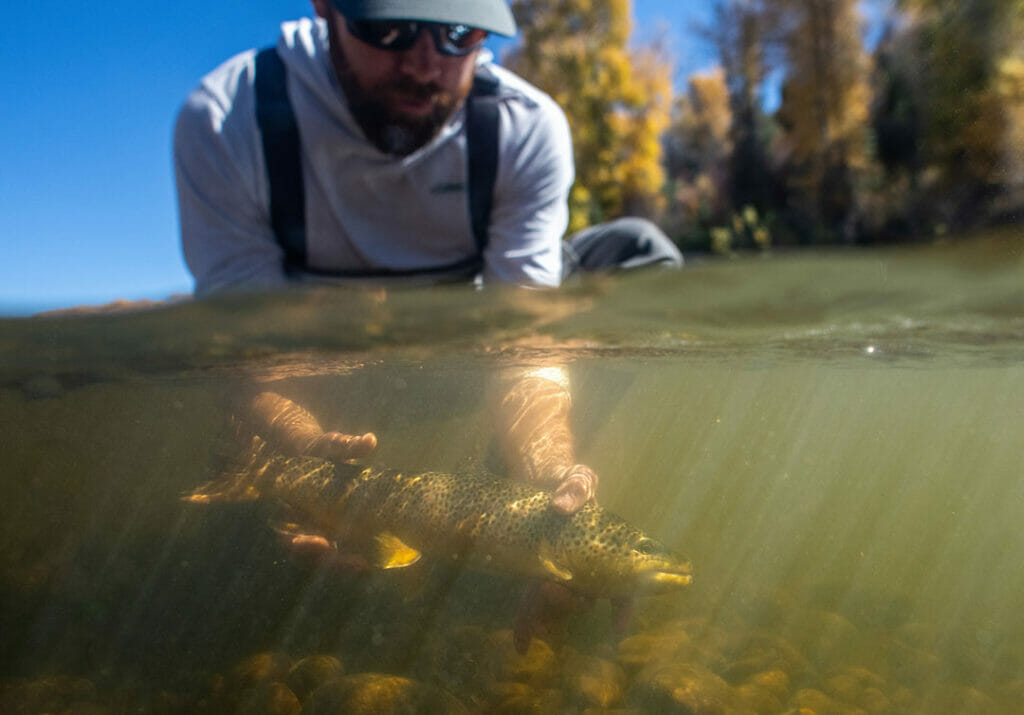 5. Permitting talk will get real… Angling Trade digital magazine recently floated the notion of permitting floats and fishing in general in certain stretches of river, even if those "permits" cost nothing… they just require people to sign up in advance and say you were going to be in a certain place fishing.  The overwhelming response was in favor of some sort of permit system, at least for certain rivers at certain times of the year. 
6. Supply chain will recover… sort of. Somehow, some way, the flotilla of ships from Asia still lingering off Long Beach will unload their cargo, and 2022 will see more products readily available on the shelves of fly shops.  Personal fishing boats and such will remain hard to come by as the demand for boats, tubes, rafts, dories, and such will stay high.  If you can find a deal right now… take it.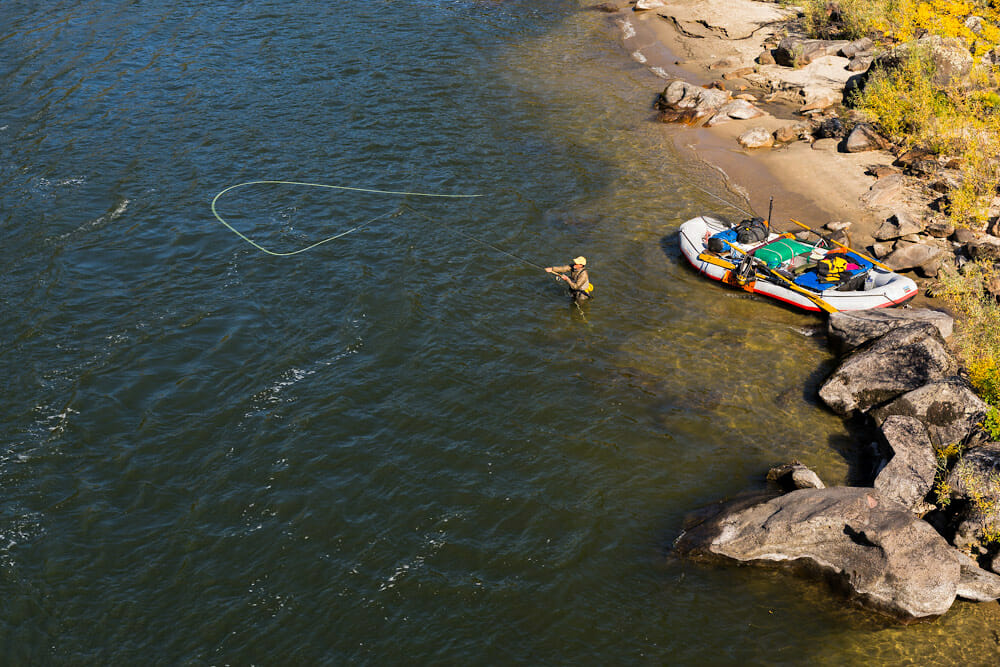 7. Shows will go on… Ah yes… the continuing specter of COVID looms, unfortunately.  We're seeing a seasonal phenomenon, in that, in summer months, when cases are down, it's "game on" and people move about like they did a few years ago.  In winter, the cases climb, people seize up and are more inclined to stay put and mingle less.  Will the Fly Fishing Shows happen this year?  We've already heard that the Marlborough, Massachusetts show will be postponed until later in the spring but the Edison, New Jersey show is on as planned. I am planning to be at the Texas Fly Fishing and Brew Festival February 26-27.    
8. One major fly-fishing company will make a major acquisition, and another will be bought.  No inside baseball here.  Just an educated hunch.  But by the end of the year, I expect both things to happen.
9. An artistic renaissance… Fly-fishing has a very profound, deep heritage rooted in literature, art, and so forth.  With the gravitation toward rivers by newbies and others, appreciation for great words, great images, great art and so forth will blossom.  In terms of creative content, the "cult of the amateur" is shifting back to the "realm of the professional," and that will manifest itself more in 2022 than it has at any time over the past decade. Count on TROUT Magazine to foster that in a big way in 2022.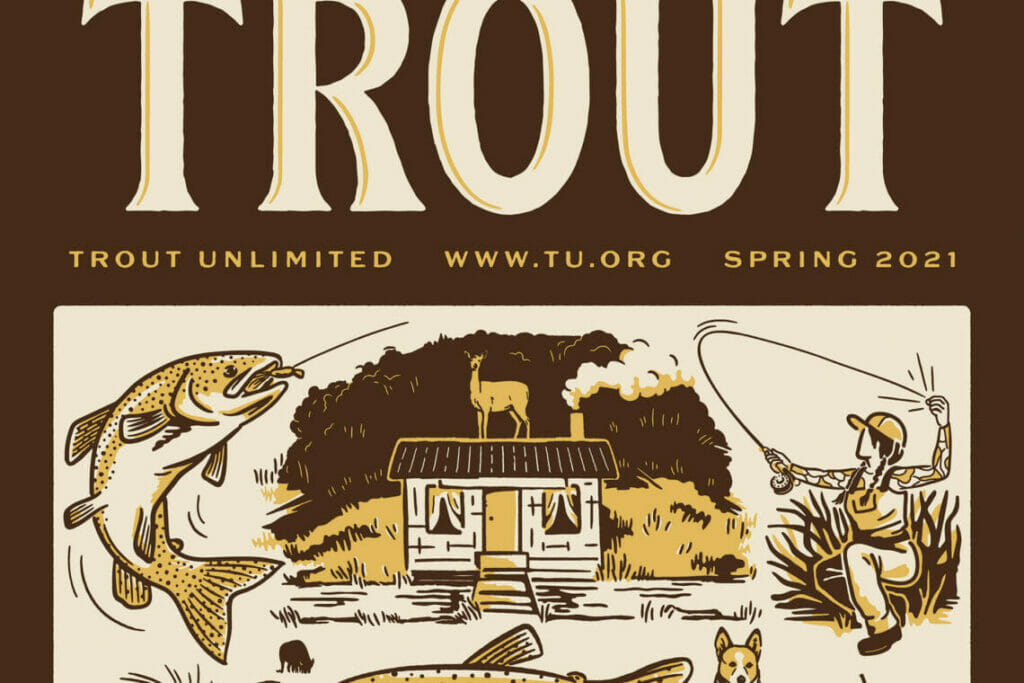 10. The "big resignation" will bolster fly fishing… I have seen more resumes and received more notes in the past six months from people who want to quit their day jobs and find their "true calling" somewhere in the world of fly fishing, than I have ever seen before.  It's a nationwide phenomenon—we've all come to realize that life is too short, right? This means that the talent pool has become much deeper, which is great.  We have people who spent their professional lives selling widgets realizing that they want to follow their consciences and to pour themselves into their love of fishing.  Some will be disappointed when they see how the sausage gets made.  But by and large, fly fishing will benefit from more creative energy and talent.