Anglers are optimists. We often stay out late for repeated "last casts" in the hopes of landing a big fish. For those of us who care deeply about trout and salmon, we need that optimism, because for multiple reasons, many populations are in decline and it sometimes seems that we are fighting a rearguard action.
Scientists tell us that higher water temperatures and more destructive floods, fire and drought could eliminate 50 to 75 percent of trout habitat by 2080. No surprise then, that regardless of our political persuasion, trout bums, salmon anglers and steelheaders are deeply worried about climate change and its impact on fish and wildlife.
We already see the impacts in the drought-stricken West, where reduced snowfall starves rivers of spring runoff, and wildfires such as those in Oregon, California and Colorado last year scorched tens of thousands of acres of forest lands. In the East, 100-year floods now occur once a decade. Like everyone, we anguish about what this will mean for our families, neighbors, communities and especially, for our kids and grandkids. But as anglers, we cannot help thinking also about what it will mean for the fish and the sport that means so much to us.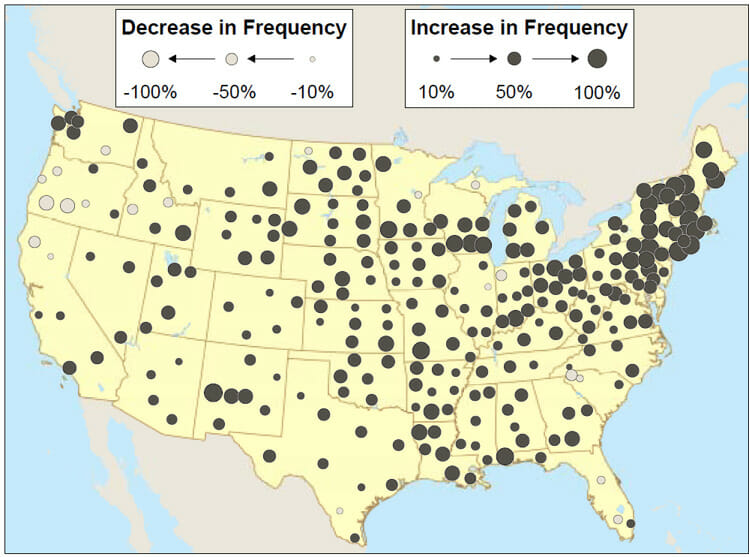 A divided government makes passage of bold legislative action to slow greenhouse gas emissions—the cause of climate change—challenging. But even as we tackle the harder question of addressing the drivers of climate change, the Biden administration and Congress can and should fund and incentivize local, on-the-ground work to adapt to the new climate reality.
We need to get moving on the seemingly mundane projects that protect communities and our natural resources, such as retrofitting irrigation canals, repairing road culverts, thinning forests, and restoring high-elevation meadows. This is the unremarkable but important work needed now to address drought, floods and fires, and prevent trout and salmon populations from blinking out.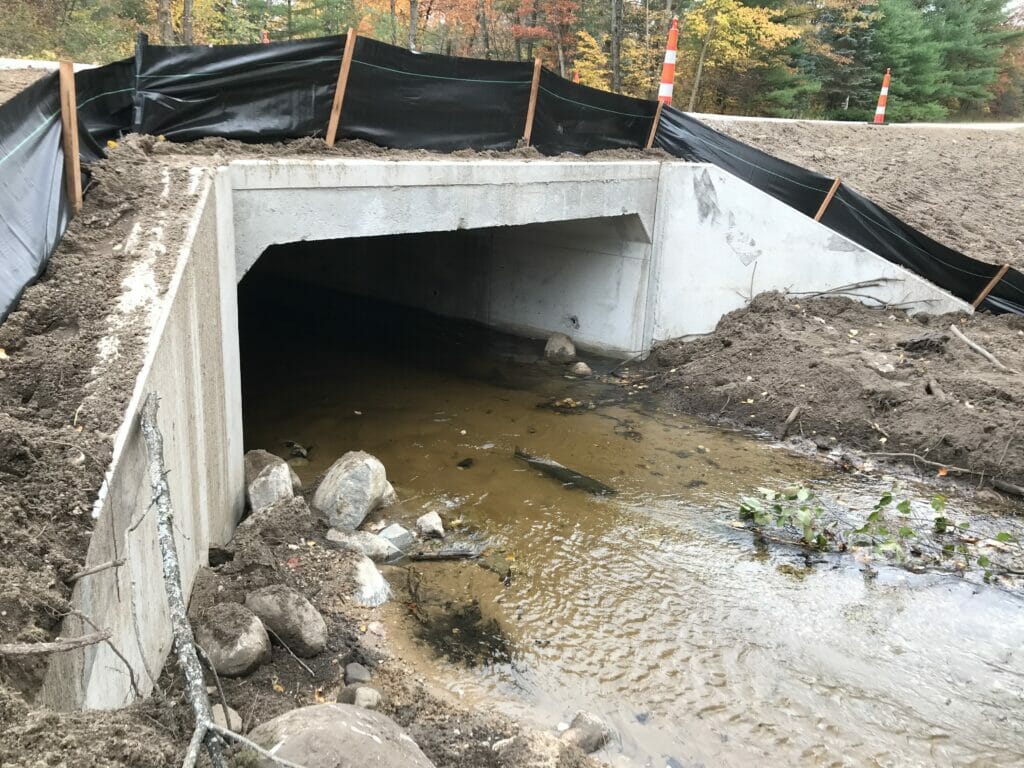 The Biden administration should work with the Federal Emergency Management Agency (FEMA) and Congress to reallocate disaster response funding to help communities better prepare for future floods before they happen. As a nation, we spend billions on disaster relief. Why not spend millions on disaster prevention?
In Oregon, conservationists are already working with farmers, loggers, local, state and federal agencies, and other partners to replace undersized culverts with bridges that allow floods to pass and connect trout and salmon with spawning grounds. We have reconnected more than 80 miles of river habitat in a way that protects rural communities from the intense floods of the future.

In Montana, FEMA gave a $700,000 grant to remove the obsolete Rattlesnake Dam in Missoula, which could have caused $6 million in damage had it failed.
To combat drought, the new administration should incentivize farmers, ranchers and irrigators to sign up for voluntary programs that save money for them and save water for fish. This is happening in Washington's Yakima basin, where irrigators, conservationists and the Yakima Nation developed a solution that works for farmers, and imperiled salmon and steelhead, too. By lining a major irrigation canal with cement, they saved enough water to fill 183 football fields with one foot of water and improved the odds for recovery of the Yakima's fish populations.
In an age of unnaturally intense fires spurred by climate change, forest management can play a vital role in keeping communities safe. The Biden administration should require all timber sales on public lands be designed to recover forest health and are focused on restoration. Historic timber cutting on national forests focused on removing value from the woods in the form of lumber that would be brought to market. Public forest management today should be designed to return value to the woods and the communities that depend on them.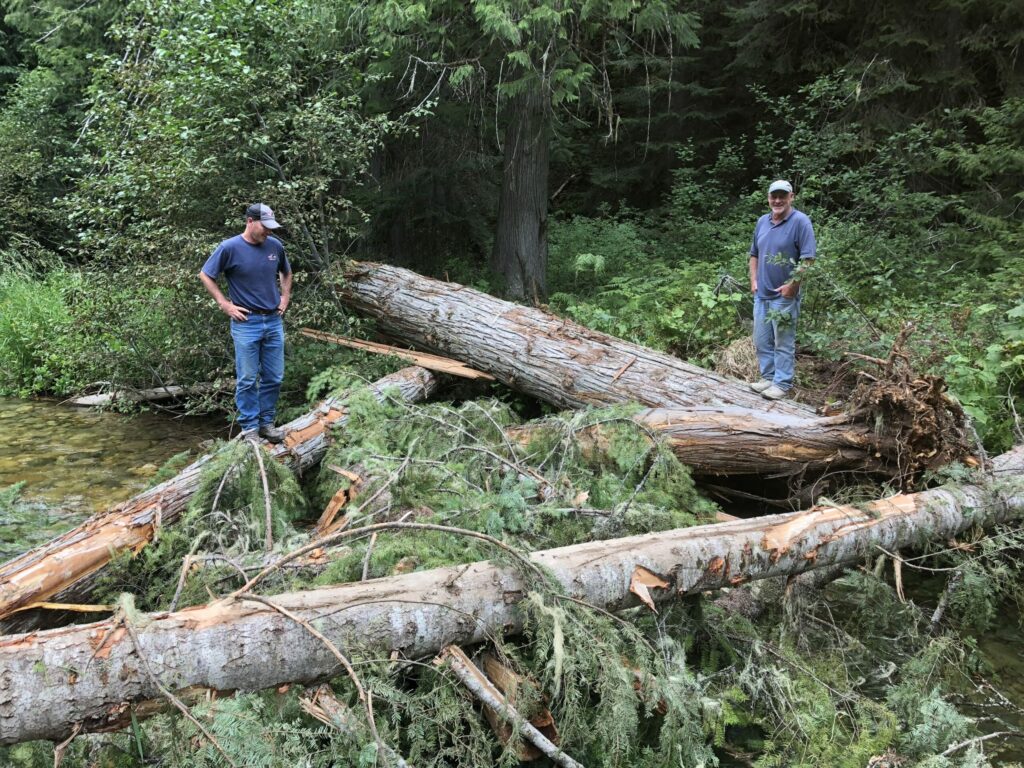 A case in northwestern Montana shows how it should work. There, the U.S. Fish and Wildlife Service held up a timber sale on the Lolo National Forest for years until the Forest Service agreed to use the revenues from the sale to finance restoration in a creek that harbored imperiled bull trout.
Many western landscapes evolved with frequent low-intensity fires, but a century of fire suppression has turned too many hillsides into matchboxes. Turning that around means allowing the safe reintroduction of fire and recovering forest ecosystems to make them better able to withstand the impacts of climate change. For example, by recovering high-elevation meadows in the Sierra Nevada, not only do we keep water colder for native trout, but we also provide a natural fuel break against intense fire and store water for late-season irrigation needs. Triple win.
Make no mistake, the longer we put off addressing the causes of climate change, the higher the price we will pay later. By taking these types of collaborative and bipartisan efforts to scale, the Biden administration and Congress will make our lands and waters, our communities—and yes, our trout and salmon populations—more resilient to the effects of floods, fire and drought.
These actions will not solve the climate crisis, but by working across party lines to deal with the present-day effects, the Biden administration and Congress can build some of the confidence and trust we as a country will need to deal with the causes that imperil our long-term future.