If your email inbox looks like mine, almost every organization you have ever worked with, joined or "liked" has sent you a note this week about the novel coronavirus and the disease it causes, COVID-19.
It's a sign of how thoroughly this crisis has swept across all of American life. Trout Unlimited is rooted in communities of volunteers, anglers, and partners coming together in the name of conservation. And, given the advice from experts to practice "social distancing," our work faces serious challenges in the coming weeks.
As of today, Trout Unlimited is cancelling all indoor gatherings of 10 people or more, including annual spring banquets, regular chapter meetings and other events.
In addition, Trout Unlimited has cancelled all travel for its staff, called off our regional meetings, and is taking a hard look at whether to hold the annual meeting, scheduled for August in Maine. We have closed our offices around the country and are asking staff to work from home. We are all spending this time catching up on paperwork, writing assignments and overdue reports.
I will be sad to miss big events such as the Orvis Rendezvous in Roanoke, as well as smaller but equally important ones such as the Sal-Font Chapter banquet in West Virginia. It sounds obvious, but the most important priority for all of us is to stay healthy, and protect our friends, families and communities from the spread of this virus.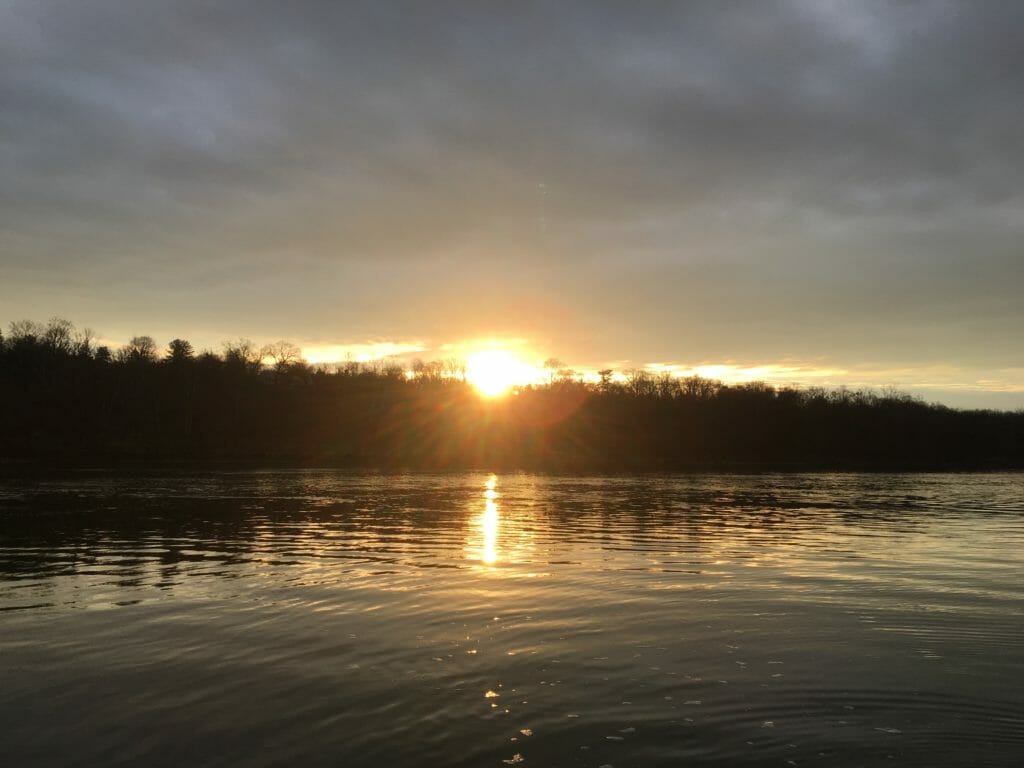 Last week, I was worrying about my parents' health when my friend, Mike, texted. "You in tomorrow morning?"
Mike is one of the ringleaders of a small group who fish the Potomac River for striped bass or whatever else is biting before the peak of the better known shad run.
I was at the river before dawn the next morning.
Happily, fishing your local water is both a way to clear the mind and a great form of the social distancing. Mike laid off the oars, set the boat for a drift, and he turned to me.
"Crazy times we're living in, huh?" Mike asked. Mike, who is certainly in the conversation when it comes the best angler on the Potomac, was wearing gloves and a full-face buff.
We were casting half-ounce jigs slightly downstream and waiting for them to hit bottom before jigging them back. The hope was that a big striper from the Chesapeake Bay would hit the bucktail jig, thinking it to be a herring or shad. 
Mike talked about his concern for the health of his 85-year-old mom, who still goes dancing every week. I fretted over my parents, who are only a few years younger and have an annoying habit of leaving the house practically every day to go shopping.
We cast and looked up to see flying mergansers in the lightening sky; a good sign that herring and shad were moving up-river.
Mike looked cross-stream and cast. When his jig hit the bottom, it stopped. Boom. Fish on.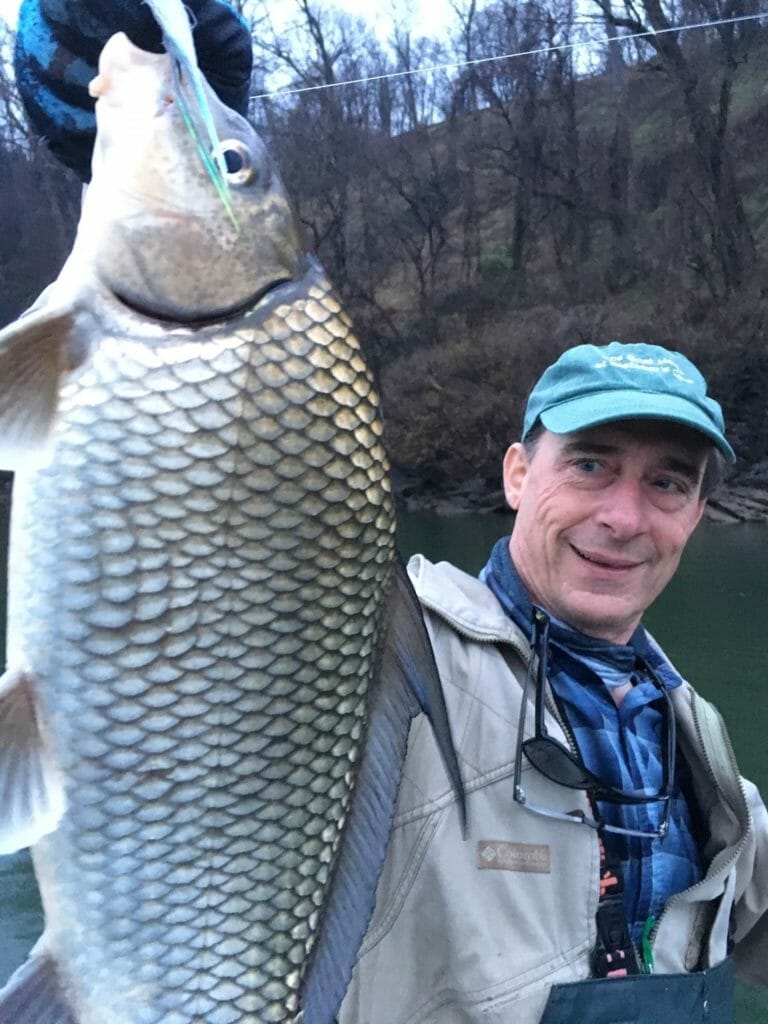 "This is a good one!" Mike said. He reeled in a Potomac native, a large quillback carpsucker to the boat. Many anglers would be frustrated that it wasn't a striped bass. Not Mike.
"What a beautiful fish," he said as I snapped a quick photo, and he released it.
But even on the Potomac, COVID-19 edged its way onto the boat. "What do you think?" I asked Mike.
"It's a mess," he said. "But if we avoid crowds, listen to the experts and practice social-distancing, wash our hands, and all that stuff, we'll be fine."
COVID-19 has everyone on edge. Please be safe and be careful, but also enjoy the time with family and friends, and the people you love. Know that we will get through this together, and we will continue the good work of protecting and restoring the places we live, love and fish.
Chris Wood is the president and CEO of Trout Unlimited. He works from TU's Arlington, Va.-based headquarters, a short walk to the banks of the Potomac River.