By Jake Lemon
West Virginia and Virginia are currently experiencing a major buildout of pipeline infrastructure. Pipelines are being constructed across hundreds of miles of rugged and highly erodible terrain, crossing hundreds of rivers and streams in the process.
These large-scale construction projects have the potential to degrade aquatic ecosystems and drinking water supplies.
This summer, volunteers from groups including Trout Unlimited and West Virginia Rivers traveled along the Mountain Valley Pipeline route to look for and report potential violations. The results of the effort have been released in a new story map.
With state regulatory agencies struggling to monitor the hundreds of miles of construction, nonprofit organizations, including Trout Unlimited and the West Virginia Rivers coalition, are working to fill the gaps.
To augment agency efforts, we are training volunteers to provide citizen oversight.
In August 2019, TU, West Virgina Rivers and the Mountain Valley Watch organization collaborated on "VioBlitz" event, with volunteers visiting worksites along the MVP in West Virginia and Virginia to document impacts.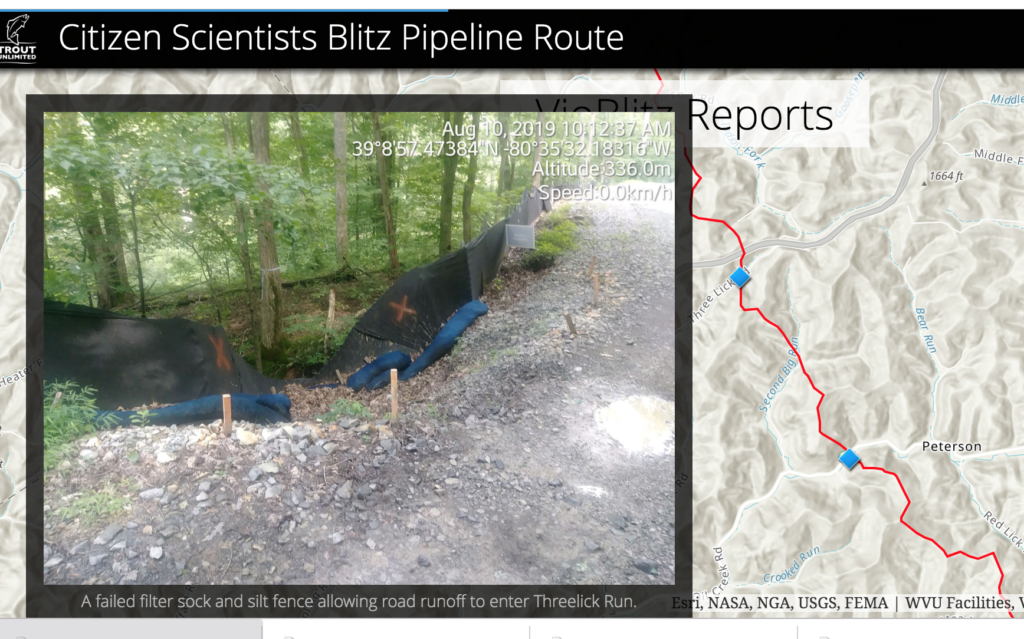 As a result of this three-day effort, which was modeled after popular Bioblitz efforts during which volunteers attempt to document all living species in an area, approximately 100 potential issues were documented and reported to state agencies.
This report highlights the type of potential violations documented and agency response.
Two notices of violation were issued in West Virginia as a result of the reports.
In Virginia, the Department of Environmental Quality did not issue any notices of violations because it deemed that responses and repairs were completed in a timely fashion.
Further construction of the Mountain Valley Pipeline is in a state of uncertainty as a result of legal challenges. Volunteers will continue to play a critical role in oversight while also advocating for agencies to dedicate more staff and resources for inspections of pipeline projects.
Jake Lemon is Trout Unlimited's eastern angler science coordinator. He is based in Michigan.