Trout Unlimited staffers consistently contribute important articles to a number of scientific papers and journals. We are also proud to share two books recently published by the American Fisheries Society.
"Trout and Char of the World" is the first comprehensive look at trout and char taxonomy, life history, conservation status, and management across the globe. The book was part of the first International Trout Congress held in 2016 in Bozeman, Mont.
The book was edited by Jack Williams, TU's senior scientist emeritus, along with colleagues from the U.S. Geological Survey and the Spanish National Research Council. Several past and current TU staff contributed to various chapters in the book, including a perspective on the future of trout and char penned, in part, by Beverly Smith – TU's vice president for volunteer operations. The book is available at the AFS Bookstore.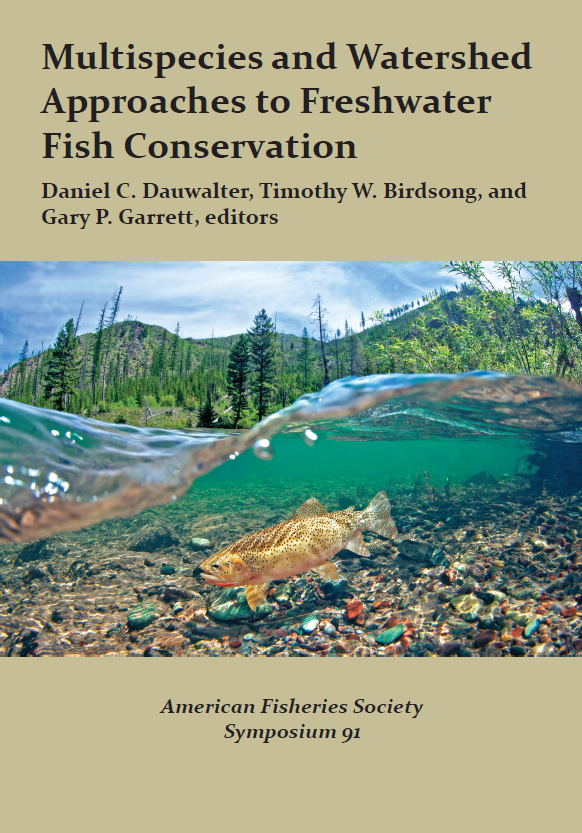 "Multispecies and Watershed Approaches to Freshwater Fish Conservation" is a book based on a symposium Dan Dauwalter, TU's Fisheries Science Director, helped organize at the 2017 American Fisheries Society meeting in Tampa, Florida. The book highlights innovative multispecies and watershed approaches to fish conservation. It includes case studies on how multispecies conservation assessments have been used in conservation planning applications across the country, and also highlights examples of watershed-scale restoration and conservation delivery. Examples include some of TU's own programs and partnerships, such as those in the Susquehanna River, Weber River, and Wyoming Range. The book is also available at the AFS Bookstore.