By Dan Dauwalter
Sometimes it is easy to identify areas where restoration will best benefit a river system, but not all issues within the environment are obvious to the human eye.
Following a successful 2019 pilot program conducted by volunteers from the Kiap-TU-Wish Chapter of Trout Unlimited in western Wisconsin, a decision was made to continue water quality monitoring using the WiseH2O mobile app (mApp) and to expand the program to include all four states in the Driftless Area.
Trout Unlimited and our partners were excited to grow the program after a Driftless Symposium was held in February of 2020 in La Crosse, Wisconsin, but the Covid pandemic hit soon after the workshop. In-person meetings and trainings were cancelled as lives were turned upside down.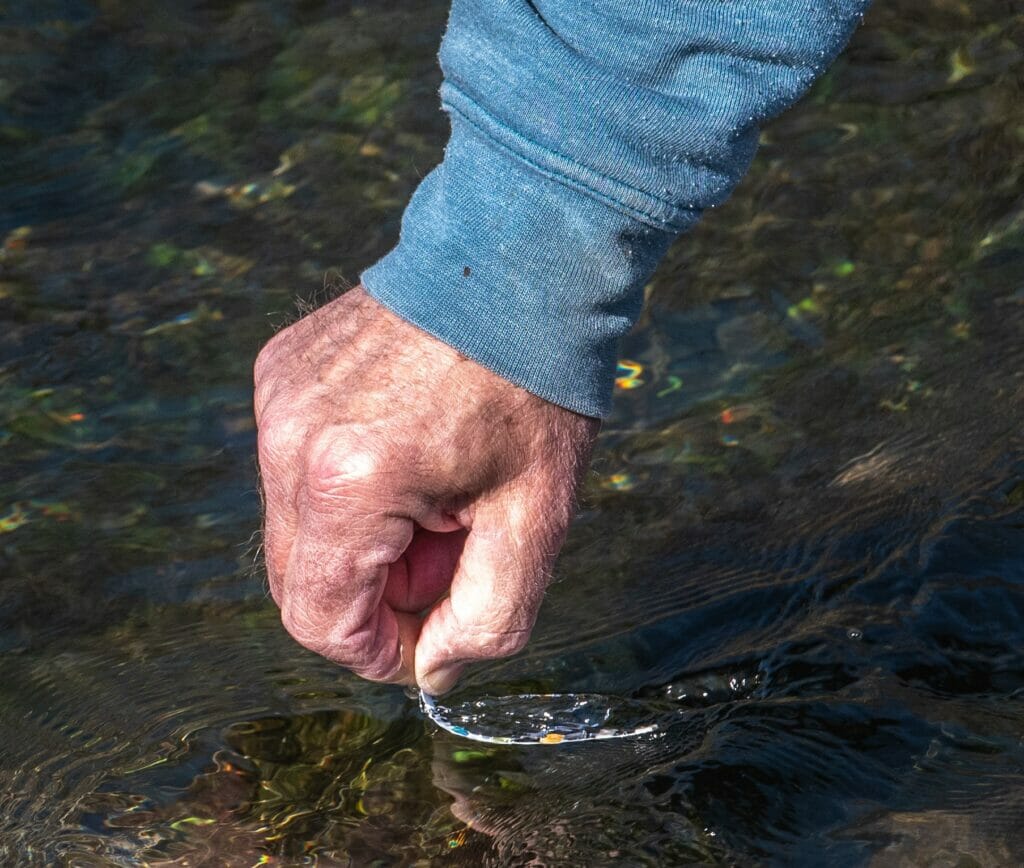 People were excited to get outdoors, though, and a virtual introduction and training session were held on Zoom in March of 2020. Since then, 144 observations have been made, many by TU chapter members using the WiseH2O app. 
"The WiseH2O app allows anyone interested in improving the water quality and fish habitat of our streams and rivers to contribute by collecting this important data," said John Kaplan, monitoring coordinator for the Kiap-TU-Wish Chapter.
Data collected from these community scientists are already showing regional patterns in water quality. For example, alkalinity — a measure of acidic buffering capacity — is lower in the northeastern Driftless Area near Eau Claire, Wisc. This is likely because of the sandstone geology that streams course through as opposed to limestone that is prominent elsewhere in the Driftless Area. The patterns in the data can be explored by anyone on the project web map. Check out a new report on the program here.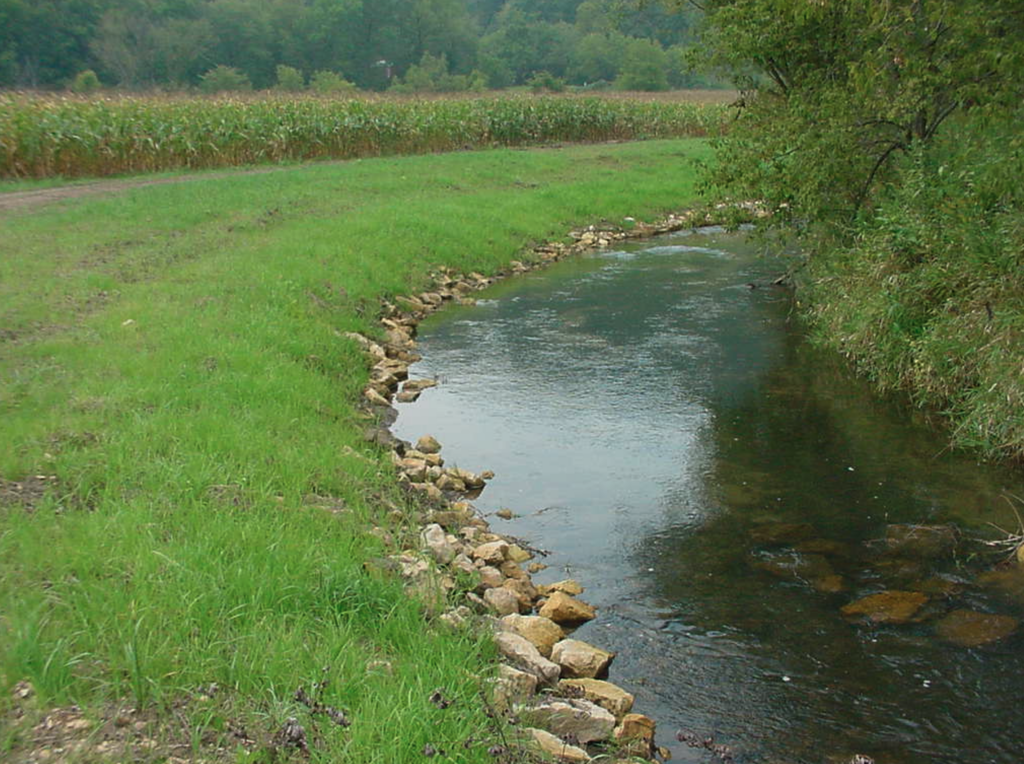 The map is continually populated with observations contributing to the greater crowd sourced database on water quality in the Driftless Area. Several enhancements have been made to the WiseH2O mApp. One added interpretive information explaining what each water-quality parameter is and how the observed value impacts fish. 
Training materials have also been further developed and are available on the project website. These include a written user's manual and an instructional video. There is also a "Get Started" guide that provides a roadmap to get individuals or organizations started with monitoring in the Driftless Area.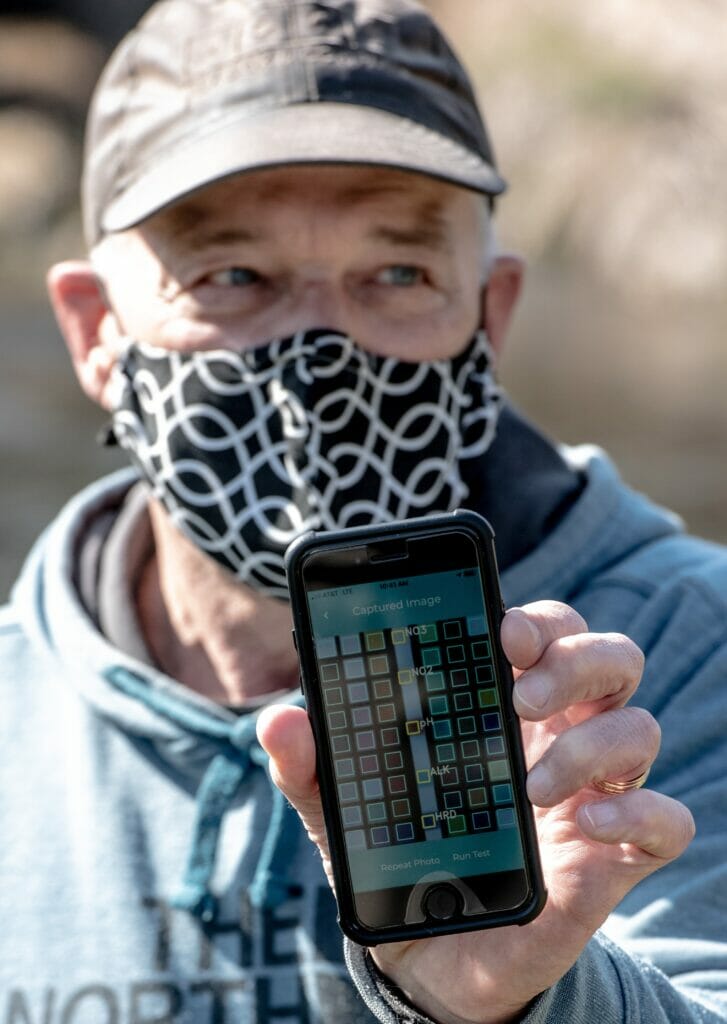 These crowd-sourced data help paint the picture of water quality in the Driftless Area. Problematic areas can be identified and inform where more detailed follow up monitoring may be needed, or where TU Chapters may engage in restoration work, such as implementing buffer strips that can filter water when it runs off from farm fields during heavy rains.
"This is an incredible project demonstrating how Trout Unlimited members can be engaged to collect information that will be used to guide conservation work on a landscape scale" said Helen Neville, Trout Unlimited's Senior Scientist.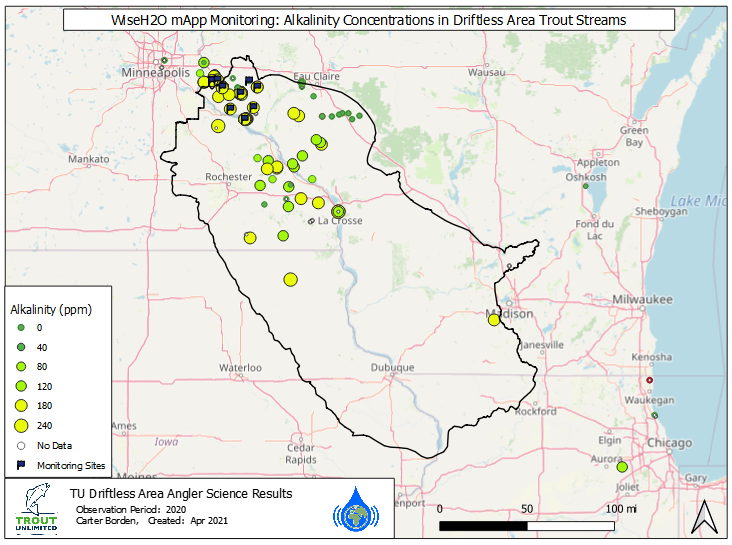 New observations show up in the WiseH2O mApp in real-time, which is free to download from Google Play or the Apple Store. The data can also be explored and queried in the web map that is updated every few months.
If you have interest in learning more and contributing to our understanding of water quality in the Driftless Area, please see the project website. You can also contact Dan Dauwalter (ddauwalter@tu.org), Kent Johnson (d.kent.johnson@gmail.com) or Carter Borden (carter@mobileh2o.com) directly. We look forward to seeing your observations in the database.
Dan Dauwalter is the fisheries science director for Trout Unlimited. He is based out of Boise, Idaho.