An otherwise routine trip to check on a conservation project turned into a grand adventure for TU staffer Nick Walrath and his daughter, Aven. Walrath family photo.
By Nick Walrath
As parents we sometimes overlook the fact what may seem a mundane routine to us could be the adventure of a lifetime for our children.
About this time one year ago I took my then 3-year-old daughter Aven on a drive to check on a stream restoration project Trout Unlimited is working on in Wyoming.
What transpired soon became a day Aven will never forget; and neither will her dad.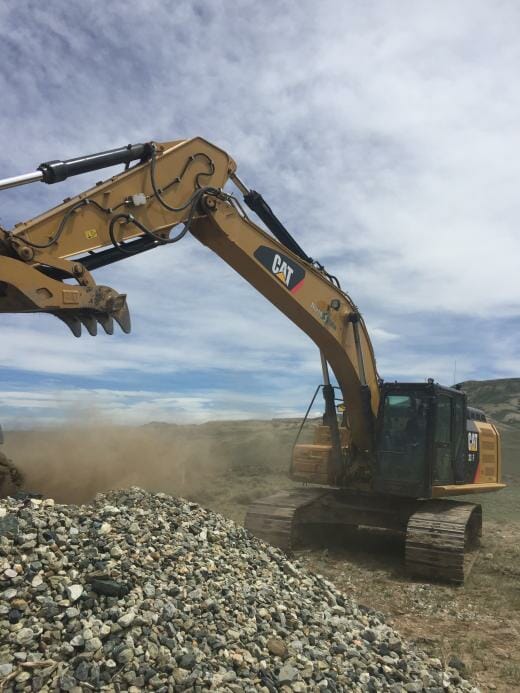 Aven got to sit in the cab of the trackhoe owned by North State Environmental during her visit. The trackhoe completed more than 1,500 feet of channel reconstruction on Muddy Creek. Walrath family photo.
It was a beautiful June Day in southern Wyoming. I needed to check in with a contractor on the Muddy Creek project about three hours away and decided to bring Aven. The long ride was bumpy, but my daughter did not complain.
We arrived at the site and met with the contractor. Things were progressing well, and we thanked him for his efforts. At that point he invited Aven to enter the trackhoe cab.
This was the first of many highlights she recalls on a nearly daily basis.
She loved "riding in the trackhoe to make fish houses".
Another highlight was spotting her first rattlesnake, which was "cool because he didn't bite us".
Aven insisted on watching to make sure the snake made its way off the road before we continued our way home.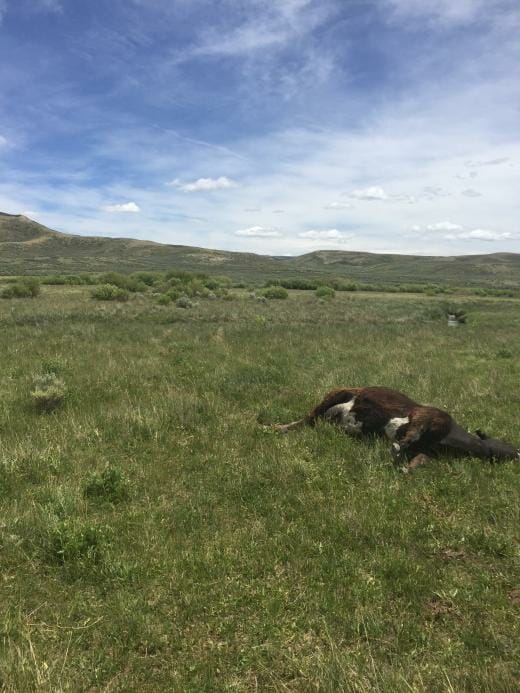 A dead cow found near the Muddy Creek project site provided some great discussion between Nick and Aven. She came away from the talk considering the dead cow as "making food for fish". Walrath family photo.
When I spotted a dead cow, I thought it might freak her out, but it was the first thing she told her mom when we got back. She now brings up the dead cow whenever she sees a cow.
A highlight for me was being able to share with Aven one of the first projects I worked on for Trout Unlimited back in 2010. That project, also on Muddy Creek, included more than 50 habitat structures and five wetland areas and raised the water table and increased riparian areas.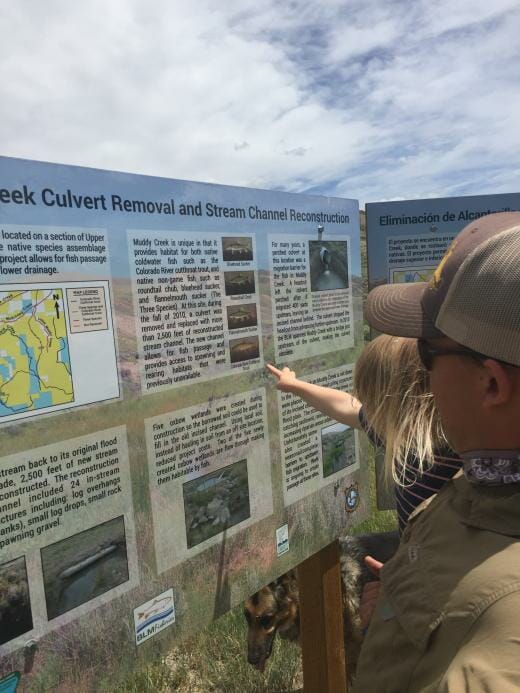 Aven studies the sign explaining a project from 2010 on Muddy Creek. Walrath family photo.
It still suprises me how often Aven refers to that one day so long ago. If you ask her about that trip to Muddy Creek she quickly says it was the best day of her life.
Nick Walrath works as the Green River Project Leader for Trout Unlimited. He is based out of Green River, Wyoming.