Maybe you booked a trip last year and it was postponed. Maybe you or one of your friends was fortunate enough to purchase a new boat this past year. Either way you're going to need to learn how to properly fish from a boat at some point.
Full disclosure, I've made all of these mistakes multiple times which is the primary reason for passing on what I've learned over the years.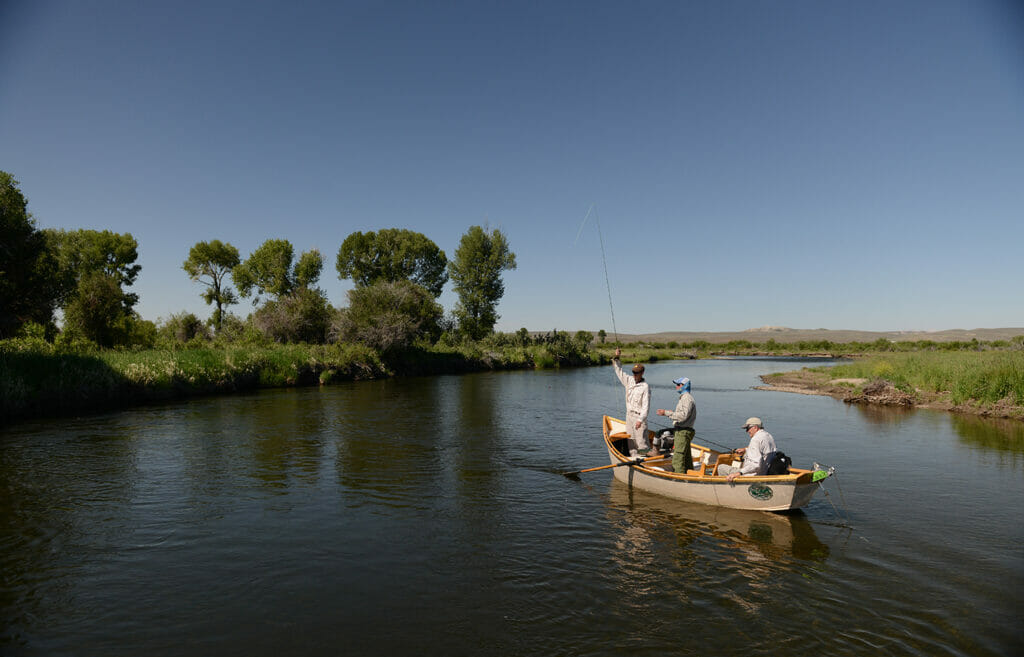 Here is my list of suggestions to help get you started when fishing from a boat on a river.
If your boat has two anglers, one in the back and one in the front, always use the oars as a guide for where you're casting. If you're lucky enough to start out in the front of the boat, then you should be casting forward downstream without ever casting behind the oars. If you're in the rear keep your casts behind the oars, as well. This will eliminate issues with your line getting caught in the oars and also countless tangles with the fellow anglers on the boat. I know this sounds pretty elementary, but it's happened enough times that it's worth noting.
Often, big casts aren't necessary if the rower is doing his or her job correctly. But there are times when a larger cast is needed. In this case being aware of your back cast is critical. No one wants to hit their guide or friend in the head with a heavy streamer or hook another angler. Depending on which bank you're fishing, you will have to make adjustments to your cast in order to not tangle with the angler in the front or rear of the boat. You can avoid this issue by either waiting for one angler to cast or casting directly over your head. Sometimes you'll even want to cast backwards to avoid fly line catastrophes.
Another piece of advice for those used to false casting quite a bit is to learn to limit the number of false casts you're doing from a boat. In my opinion if you make a bad cast, it's often all right, and sometimes surprising, to let the fly drift wherever it ended up. I've caught many fish because of this happy accident.
Finally, be patient with others on the boat including the rower. Often, you know where you'll want to fish, but the person on the sticks might not be as thoughtful to fellow anglers. A simple suggestion or a pause will put you right back where you want to be. This is an extremely helpful hint if you end up fishing with someone who doesn't often row for that purpose.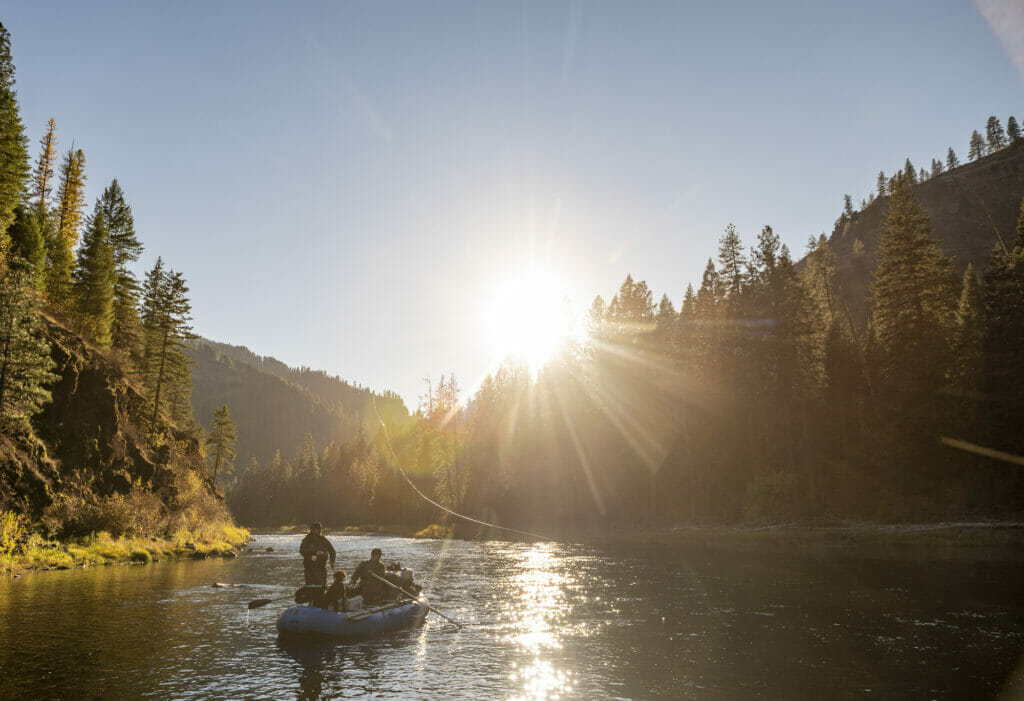 Remember, no question is a dumb question. If you're unfamiliar with fishing from a moving raft or drift boat, then ask questions to get you on the right track to make your day successful. Fishing from a boat is probably the most fun anyone can have, so don't forget to take in the views and those incredible moments on the water.