I'm certain there's nothing glamorous nor fun about breaking your knee. Yes, your knee.
In college, I shattered my knee (tibial plateau) while skiing in Canada. After two major surgeries, I was on the slow road to recovery, which meant getting super buff crutching across campus (and dealing with thick, nasty callouses on my palms), having friends help me get every meal at the cafeteria and even having to go anywhere in a car with someone else since I couldn't push in the clutch. It was a rough semester, but at least I passed my classes.  
The only silver-lining was that it forced me to take time to teach my boyfriend how to cast a fly rod. He'd carry a plastic chair out to the lawn in front of my dorm, and I'd sit there showing him the mechanics of the cast. He'd then give it a try with a bit of coaching. A fast learner, he took to fly casting quickly and couldn't wait to apply his new skills on the water.
With four months of crutching, it'd be a while until we could hit the water, so we went over flies and their life cycles, tricks for reading a river, typical fish hangout spots and whatever else came up. After that spring semester, he went armed with some inexpensive gear to New Mexico to apply his learnings on small creeks and streams holding native cutthroat trout.  
Recounting the skills my dad taught me at a young age brought back great memories, and I couldn't wait to create more with this new special man in my life. Once off crutches and getting around almost like a normal person, I traveled down south to visit him and see how his skills progressed.
Fishing the waters in the Jemez Mountains, we easily coaxed trout after trout to our nets with stimulators, hoppers and any other attractor pattern. It was a great escape from the oven-like temperatures of the city and meant we could spend days exploring and fishing and nights staring at the endless stars and keeping each other warm in the tent.  
He took to fishing more quickly than nearly anyone I knew. After that one summer of practice in New Mexico, he took a job the following summer guiding at Spotted Bear Ranch on the edge of the Bob Marshall Wilderness in northern Montana. I spent my high school graduation trip there with my dad, so of course the stories I recounted from my incredible experience with the crystal clear waters, big fish and impressive landscapes piqued his interest thoroughly.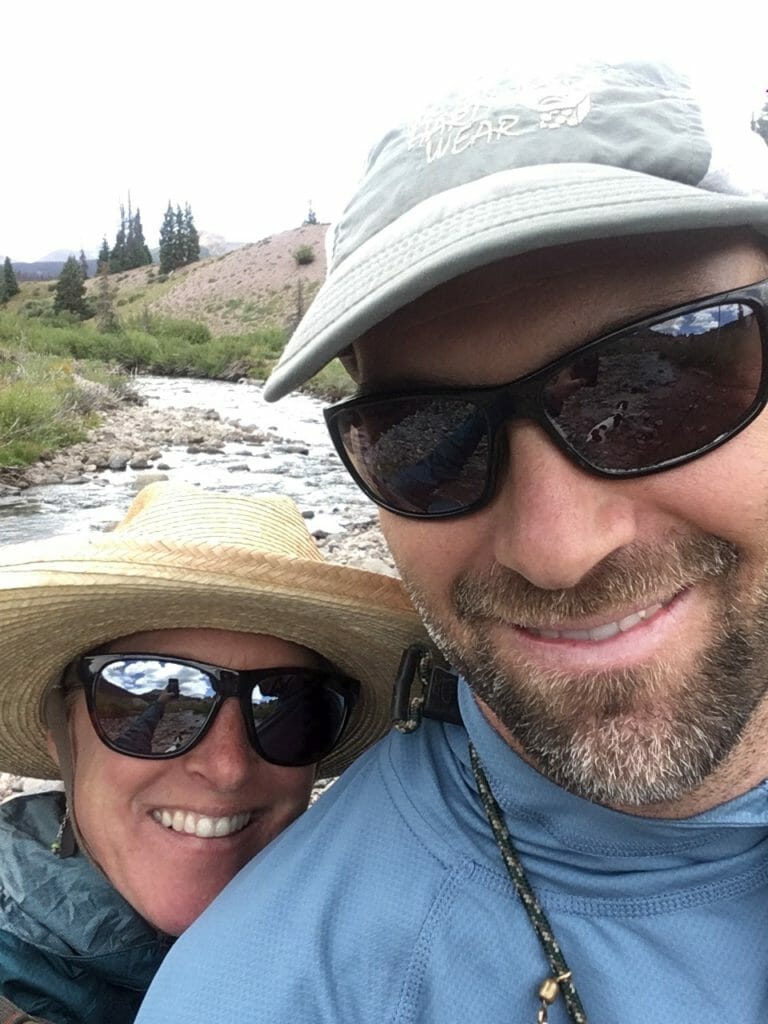 After five summers of guiding clients into the depths of this massive wilderness and fishing during every spare moment, made him a master of the craft. More than 21 years later, he regularly schools me, but I still relish the days when we get to fish together, which luckily is frequent since we've been together ever since.