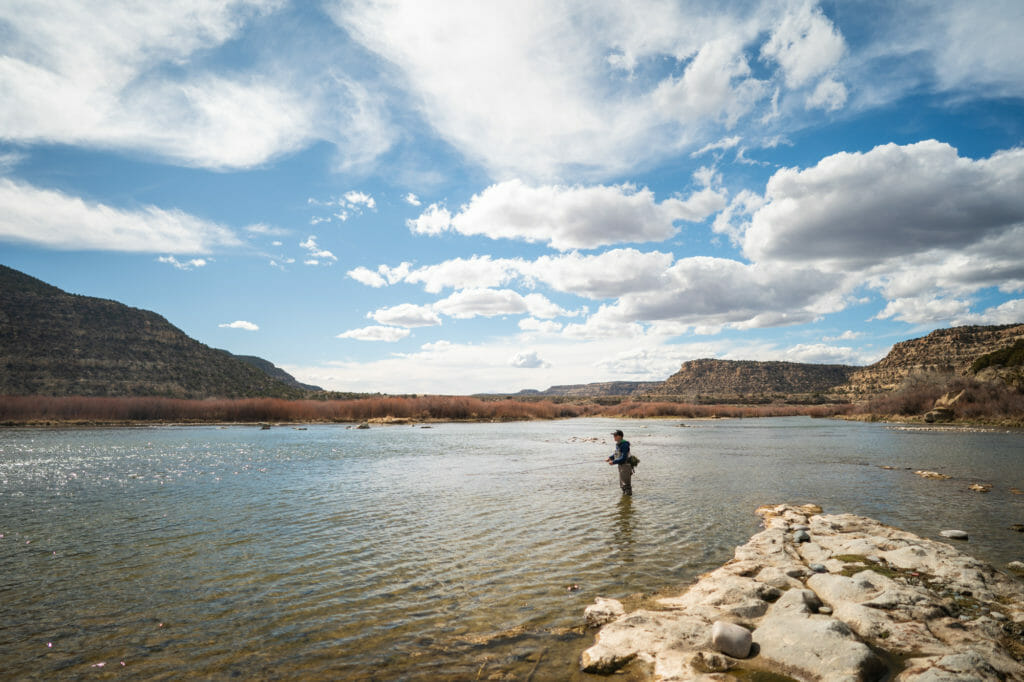 Uncertainty can be trying. Fishing is replete with uncertainty under normal circumstances and can test our patience and resolve. But the entire world is living in much more trying times than those trivial factors of fishing, and it is wearing on all of us. As good citizens, we will make it through these tough times, and luckily for us, fishing can help.
Speaking of making it through something difficult, I finally finished chemo, which is a godsend, and just in time to regain my good health for what this world is throwing at us. Chemo was a brutal as people surmise, but I had great support and good health otherwise to help me get through it. The next step is surgery, but uncertainty abounds. Many hospitals have ceased elective surgeries, which means any surgery that does not immediately affect your life is postponed. That could affect me, but I'm not sure yet. Unfortunately, this is just one more thing that is out of my control through this process.
So, I went fishing.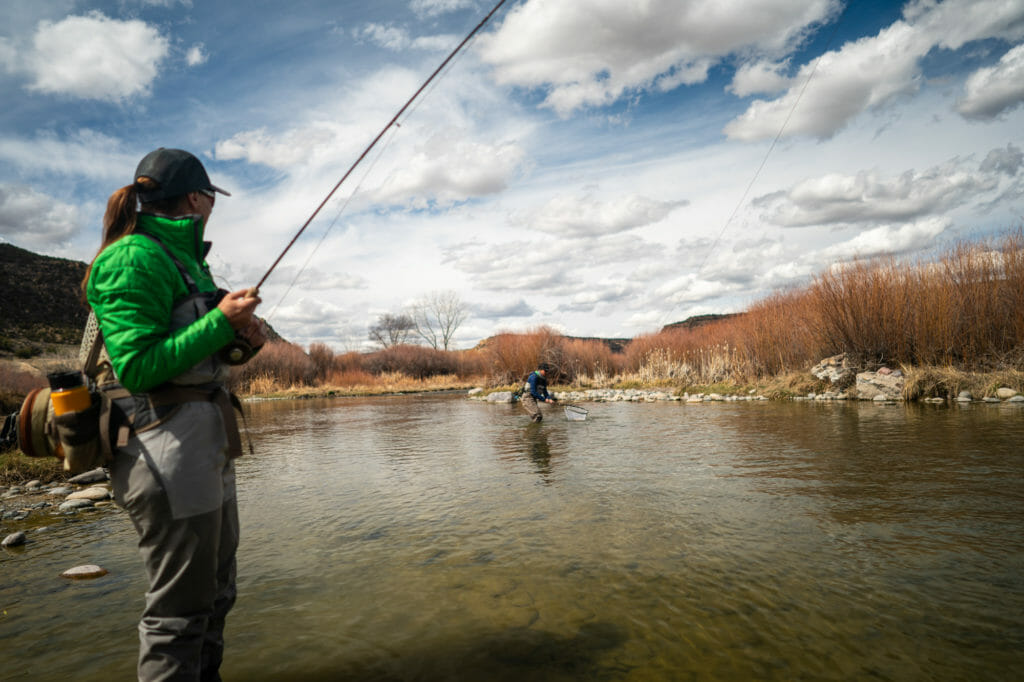 I spent a gorgeous, almost spring, day on the river with a girlfriend and a new girlfriend. Clouds dotted the imperceptibly blue sky, birds chirped and big fish surfaced. Within the first three casts, my new friend was tight to a bruiser of a bow. He was eager to distance himself from the sharp sting and chased up and down the river, around a rock and into the net. We continued to a new spot with boils happening frequently. It was my turn and after many casts and fly changes, I fooled another big rainbow into the net on the slow-moving water. The best part about this catch, was that all three of us witnessed it unfold and my friend captured it all with her camera. (We were there for a photo shoot, so unfortunately, I can't share those pictures, yet.)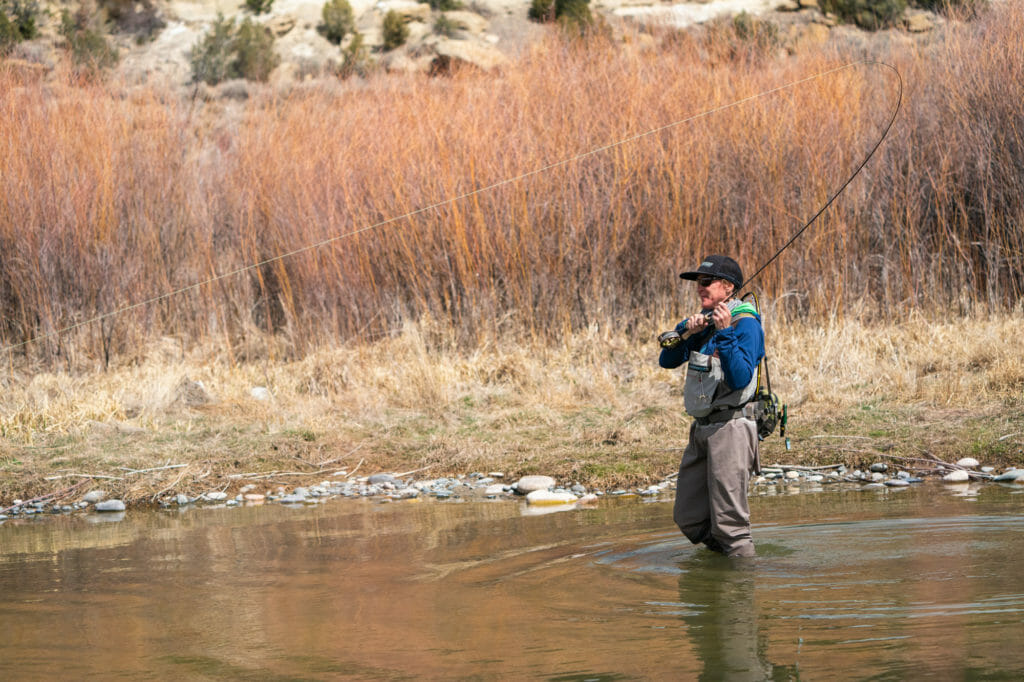 But it was about so much more than a photo shoot. Sure, the client will be happy that it was beautiful out and that two dedicated anglers had a great day and fish were caught, but for me it was a time to reflect on what matters most in life. Quality time fishing with friends is hard to beat any day, but especially for me, and especially right now. We laughed. We cheered each other on. We shared flies and tips, smiled non-stop and thoroughly enjoyed our day.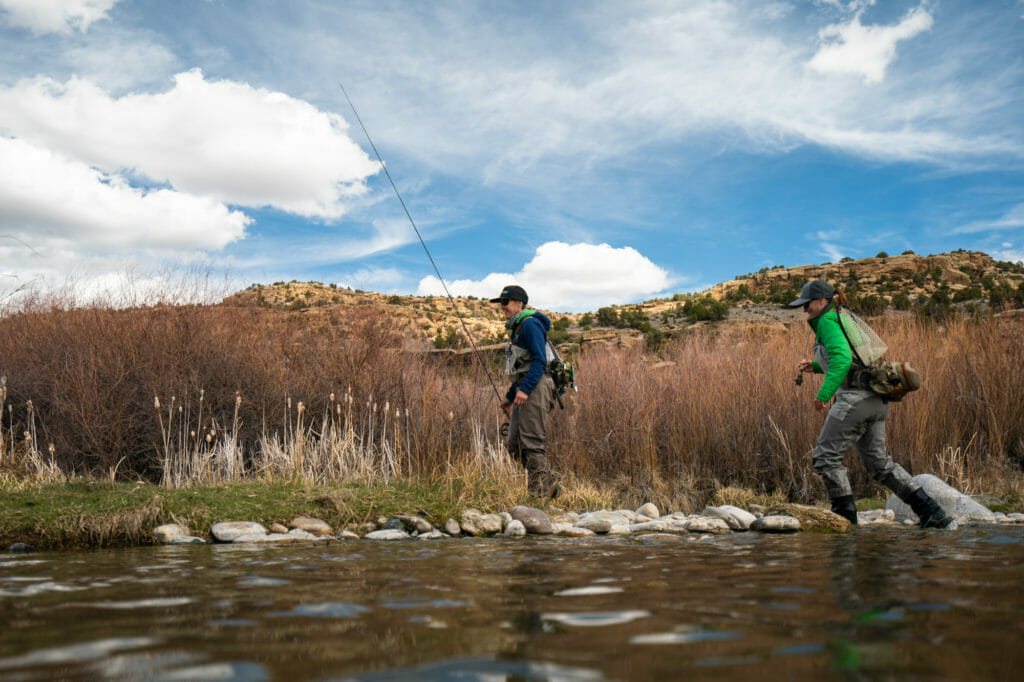 During uncertainty, it is imperative that we find gratitude in the small things — in the fact that fishing is a part of our lives; in a gorgeous day on the water; in catching fish and having fun; and in meeting new friends doing something we love. Fishing can bring joy in many regards, and even if you can't get out to your favorite stretch of water, find joy and appreciation that you can recount memories of good days on the water and that you know there will be more.
Trying times indeed, but let's be good citizens and help each other stay healthy and happy and get out fishing when you can. It's good for the soul and your health.