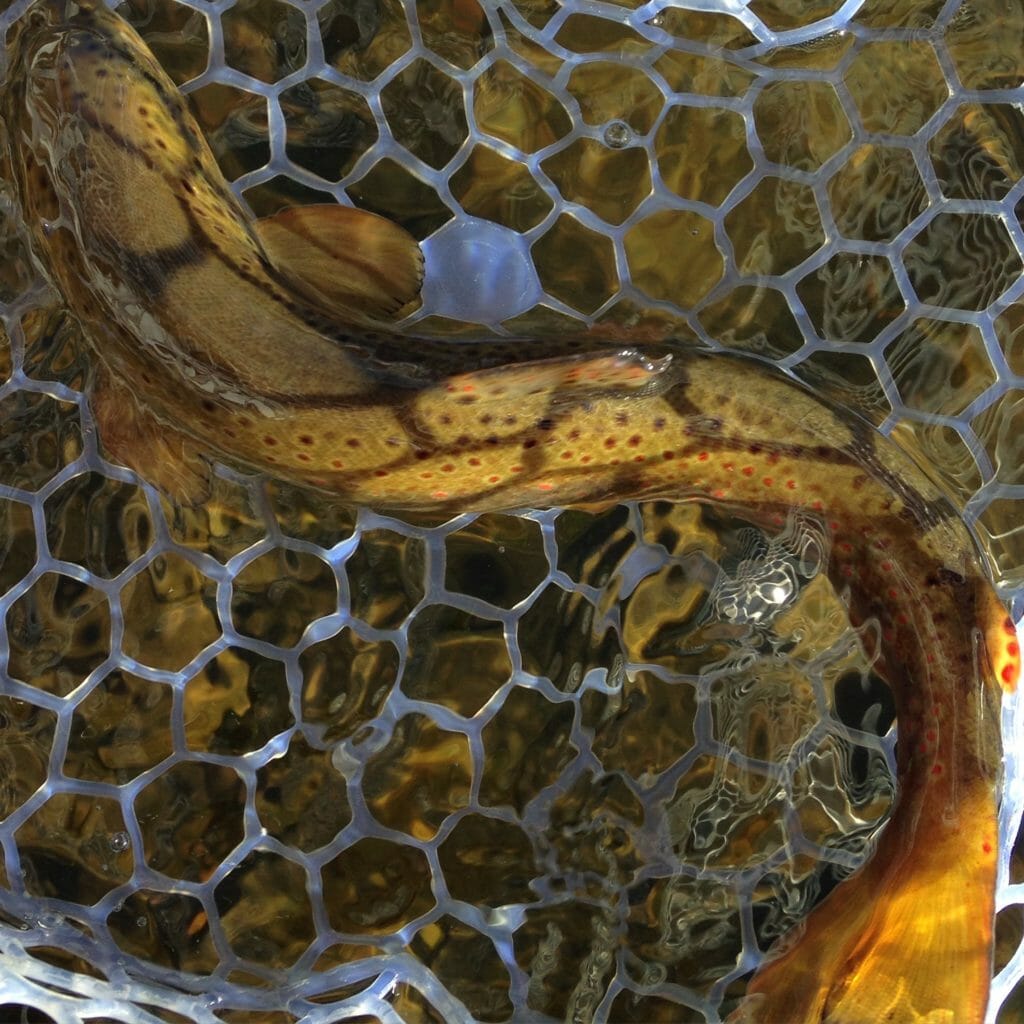 While life has recently dealt me a tough hand, I still have much to be thankful for this holiday season.
Cancer hits so many people, but as a 40-year-old, healthy, fit, active woman, I certainly didn't think it would be me dealing with breast cancer. Luckily, family and friends top my thank-God-I-have-them list, and I couldn't be more grateful for their time, support and positive vibes.  My TU colleagues come in a close second — a refreshing work environment with so much encouragement and help certainly reduces my stress levels.
I'm also beyond thankful for my ability to still get out on the water, incredible memories from years of fishing as well as the prospect of celebrating new memories.  
I wish I could recall my first time fishing and my first fish caught, but I revel instead in the memories of camping on Rock Creek outside of Missoula and exploring the river. From a young age, I remember damming up the river to pool up minnows, chasing water spiders scooting across the surface and tracking flies flitting through the air in the evening light.
Once my dad returned from his serious, all-day fishing outing, he'd piggy-back me to a spot across from camp he knew held catchable fish. Plopping me down, he'd hand me the rod and instruct where to lay the fly and then how to follow the fly. Rarely did those outings produce a fish on the end of my line, but I'll always cherish those moments standing in a world-class river next to my dad learning the intricacies of the sport.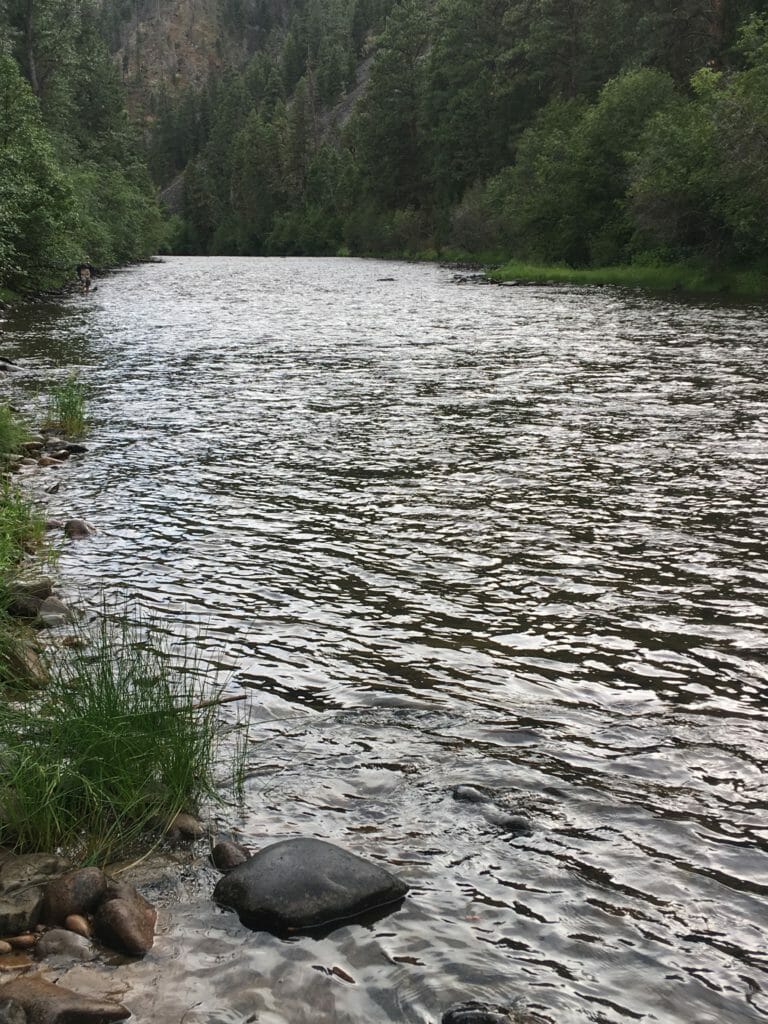 As I got older and big enough to wade on my own, I got my first pair of waders with boots attached. Coming up nearly to my chin, I had to roll them down and ensure the wader belt was snug, especially since falling in on Rock Creek is a daily ritual.
Armed with my very own fly rod, I now joined my dad and brother on the all-day fishing excursions. We'd head upriver in search of good water with enough variety to entertain the three of us for a day. Watching a bald eagle chase a mallard upstream, stumbling upon a moose munching along the banks and the numerous trout in hand was what those days held, and I could hardly wait to do it again the next day.  
Since then, fishing has taken me to many states and countries chasing anything that swims. It has turned into over a decade worth of jobs in the industry meeting the most incredible people.
But I'll always relish in the memories of learning on Rock Creek. Now it is up to me to create new memories — for myself as well as those I love. Next on my list is to head to a nearby river with my brother and niece before stuffing ourselves for Thanksgiving. We'll replicate the process and put her in waders that don't quite fit, put a rod in her hand and see if she catches the bug just as I did about her age.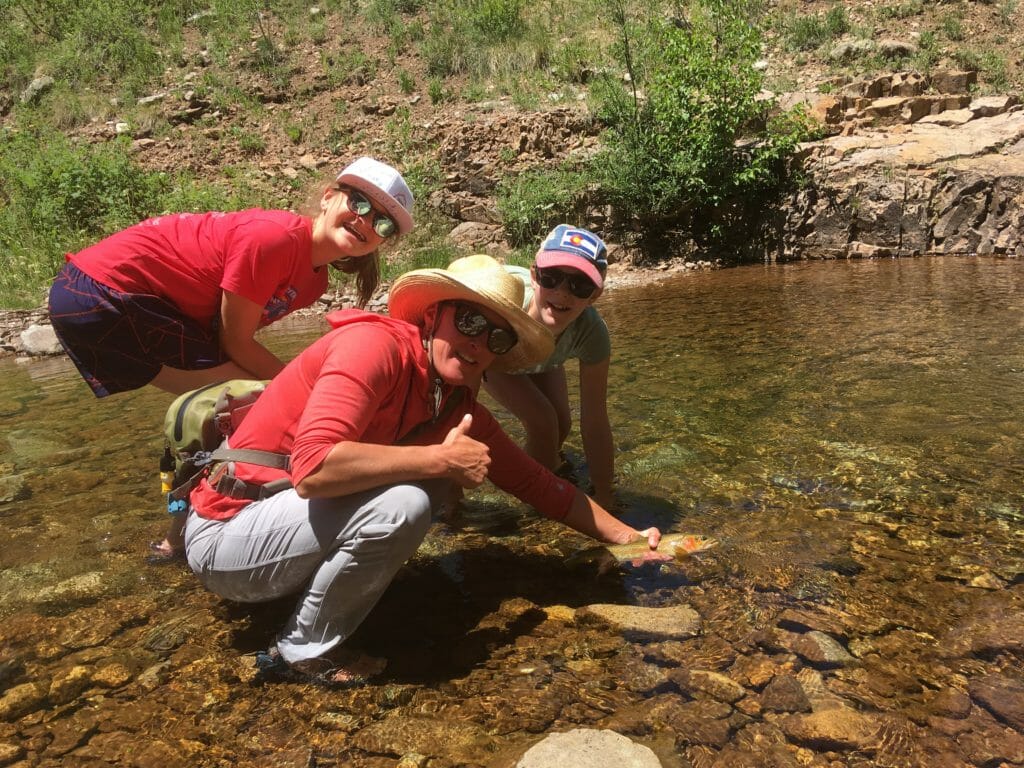 Despite my brain being full of thoughts of my recent diagnosis and what that means, spending time on the water alone and with good friends and beloved family is what will sustain me through this process.
Memories and the thrill of creating new ones will get me through chemo, surgery and whatever else lies ahead. Thankfully fly fishing provides in more ways than imaginable. 
Kara Armano is TU's southwest region communications director. She lives and works in Durango, Colo.