You might just find yourself on an epic Bristol Bay fishing adventure
It was a phrase that my mom told me repeatedly before I headed off to college. "Just say yes — you never know what good could come out of it."
I'm pretty sure she was referring to saying "yes" to networking events, dates that didn't necessarily seem promising at the outset, and invites for late-night ice cream runs with the girls that lived down the hall. But I took it on, and it became a mantra that has made my 20s interesting and full of adventure.
I've said "yes" to a lot of things both big and small. Big like moving to Alaska alone at age 21 for a year-round job, small like last minute fishing trips with TU supporters and friends. During Alaska summers, when 20 hours of sunlight allows for post-work hikes, epic weekend camping and fishing trips, and family and friend visits, it seems like I say "yes" to everything, resulting in feeling like I have every moment planned out for nine weeks straight. Some might say I need to have better boundaries, but for the time being, I'm living my life to the fullest with not a single dull moment. 
So, when I got a call from a guide friend with a last minute, once-in-a-lifetime opportunity to visit Bristol Bay for a few days, I said "yes," and told myself I'd figure out how to make it work in my schedule.  
Right after the Fourth of July, I headed out to Rapids Camp Lodge in the heart of Bristol Bay. A Deneki Outdoors operation, Rapids Camp has been one of the biggest supporters of TU's work to stop the proposed Pebble Mine. Their staff has given time, resources and their voices for years in the effort to make sure that this salmon powerhouse can continue for the next generation of anglers. Three of their guides — Grace Phillips, Jeremy Inman and Brent Borcherdt — are Save Bristol Bay Guide Ambassadors. Many of their clients are TU members. The Rapids Camp crew walks the walk and talks the talk, and we are beyond grateful for the commitment to conservation that is cultivated on their banks of the Naknek River.  
I didn't exactly know what I was in store when I said "yes" to this particular last-minute visit. Probably fishing. Probably talking about TU's next steps for permanent protections in Bristol Bay. But what I got far exceeded expectations.  
I got my initial taste of the top-tier service from the in-house crew within seconds of arriving. They welcomed me so warmly and after an hour of chatting, I felt like I had known them for years. After a delicious dinner when I thought people were winding down, I got invited to go out on a staff sockeye run. Even on a drizzly and cloudy evening, the midnight sun will allow for a fishing trip to start at 9 p.m. Despite being tired from travel and socializing for far longer than I had in a while, I just said "yes," hopped in a jet boat and proceeded to catch my limit on the banks of the Naknek River.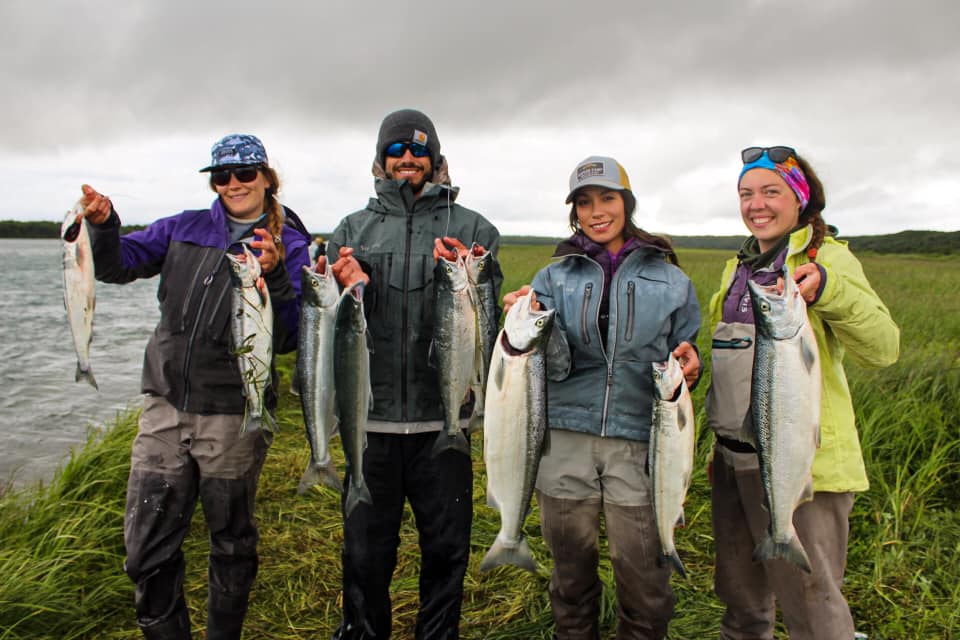 The next day, we went to the Kvichak River for another round of sockeye fishing. Limits were caught once again in just a few hours. I laughed harder than I had in a long time reeling in some of the fighters that were swimming strong up the river. When we got back to the lodge, again, I thought we were done for the day, but Jeremy and Pat invited me to join an exploratory pike fishing adventure. When I just said "yes" here, I ended up catching my first pike and the crew brought back enough to make a feast of pike nuggets in the air fryer.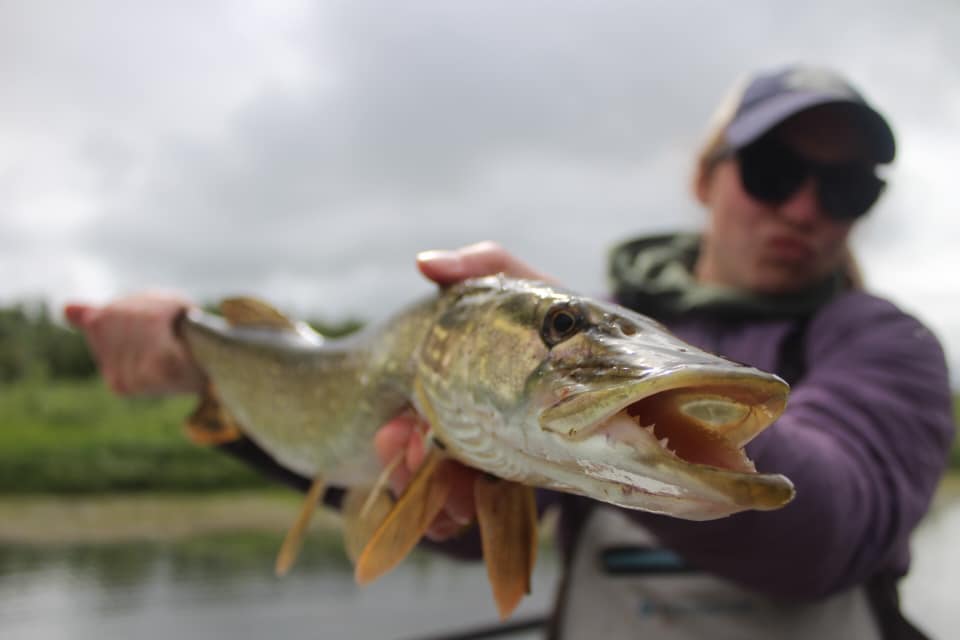 The next day, as our group caught another round of sockeye limits, I said "yes" to getting to try being the guide. I grabbed a net and got to help clients get their catch to shore. I said "yes" and got a proper lesson in filleting, an inherently Alaskan skill that I have still yet to master. I said "yes" and went pike fishing again, this time catching a swamp monster that made the hair on the back of my neck stand up. I said "yes," and helped process the fish we had caught so that clients could take it back home with them and have a taste of Bristol Bay for months to come.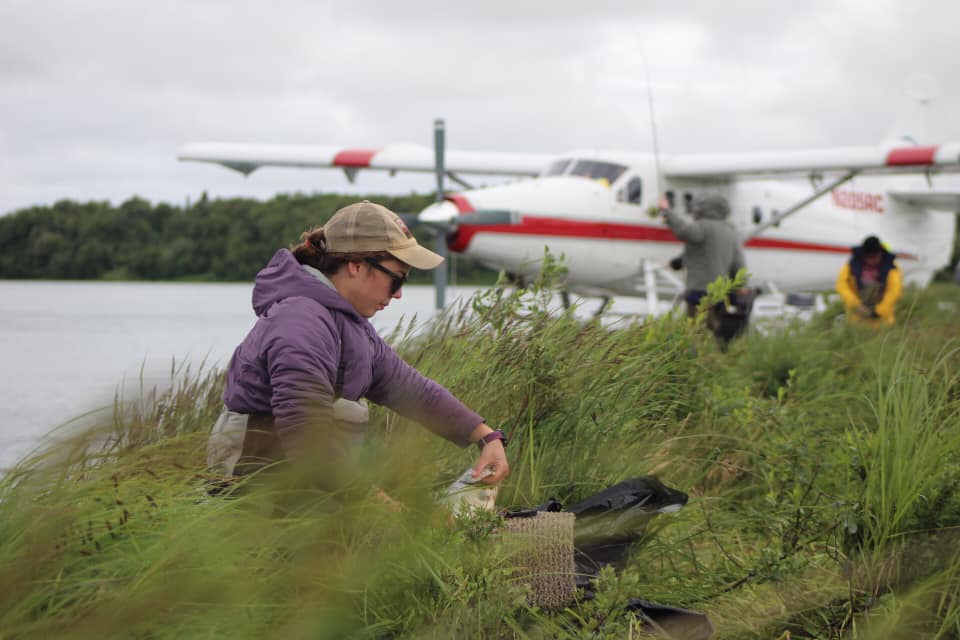 When I hopped on the plane to head back to Anchorage the next day, I realized that when I said "yes" to the opportunity to come out to the lodge, I was saying "yes" to refilling my cup of Bristol Bay magic that fuels my fire to protect this amazing place. I said "yes" and made friends who are salt-of-the-earth kinds of people who will literally give you the shirts off their backs. I said "yes" and had two incredible days that will likely be some of my favorite memories this summer.  
My privilege to say "yes" to a couple days in Bristol Bay is overwhelming, but I don't take it for granted for one second. I have endless gratitude for the Rapids Camp crew who made this a reality, and will use the time to fuel my fire working to organize anglers around permanent protections for Bristol Bay.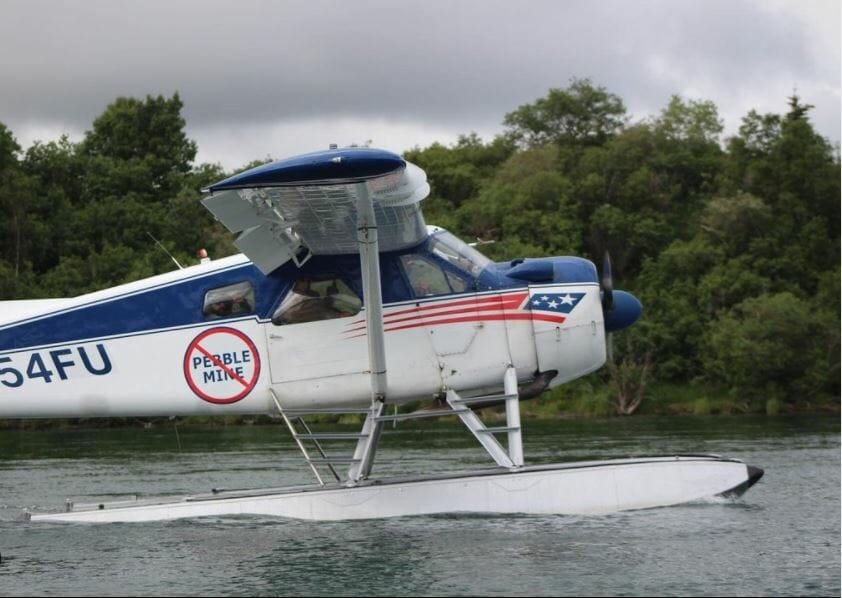 I hope that you'll say "yes" too. "Yes" to when your friend invites you on a last minute fishing trip, and a "heck yes" to taking action when special places like Bristol Bay need your help to advance permanent and durable protections. We need you to say "heck yes" now — please send a quick note to your elected officials asking for permanent protections for Bristol Bay.
When you say "yes" to taking action, you're ensuring that indigenous communities can continue to practice their salmon-based traditions, so that businesses like Rapids Camp Lodge can continue to thrive, and so that this region can continue to be the largest wild sockeye salmon fishery on the planet.  
 
"Yes" to Bristol Bay, "No" to the Pebble mine. Not here. Not ever.  
Bristol Bay is the traditional homelands of the Yup'ik, Alutiiq and Dena'ina Peoples, who are still here. We thank them for their dutiful stewardship to the lands and waters of southwest Alaska for the last 15,000 years, and are grateful for the opportunity to visit and recreate on traditional lands today.