A Snake River fine-spotted cutthroat trout. Cutthroat trout today occupy less than 10 percent of their native habitat, and the waters where they do persist are largely headwater streams that could impacted by the EPA's decision to gut the Clean Water Rule. If the fly fishing media didn't cover the issue, many anglers wouldn't know about it. All photos by Toner Mitchell.
The other day I read a post in an online fly fishing magazine about the response of several outdoor industry trade organizations to the trade war. These organizations —American Fly Fishing Trade Association, the Outdoor Industry Association, and the American Sportfishing Association — denounced tariffs on Chinese goods as burdensome to small U.S. gear and tackle manufacturers, who would have to pass on cost increases to their customers.
As I expected, the magazine's report triggered a social media slap fight between the partisans in its audience, the standard fare of opinions laid down as facts, patriot flexing from the right and the left, and of course, lots of constructive name-calling. What shouldn't have surprised me, though, was that the argument included complaints that fly fishing periodicals have no business delving into politics.
As one commenter put it, "I don't follow a fishing site to read, hear, or even care about politics!!!! I fly fish to get away from this nonsense in my brain!!!!"
I've definitely been there, though a very long time ago when the extent of my "politics" was a wish that some higher power would enact a tar-and-feather policy for poachers and litterbugs. I certainly wasn't as political as my mother and grandmother whom, upon my returns from the Rio Chiquito, I would invariably find screaming at the television as Walter Cronkite read the news.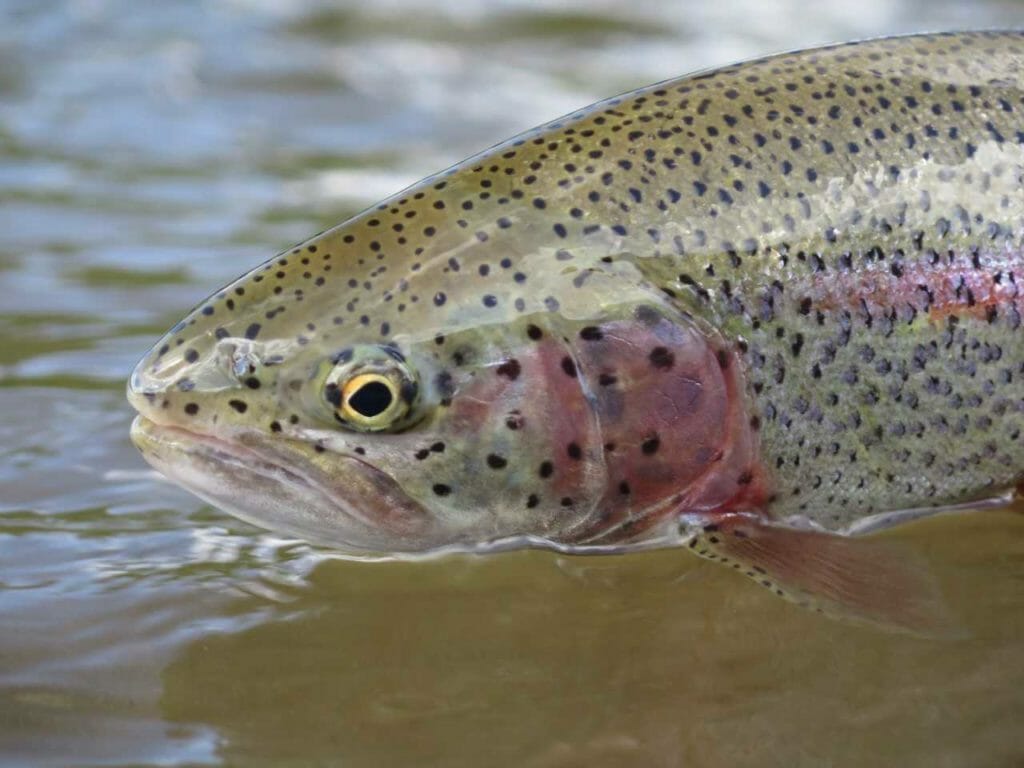 Standing there in wet sneakers and my usual post-fishing euphoria, I didn't know Vietnam from Watergate, and I definitely had no idea that the villainous Mr. Nixon had been up to other mischief.
Specifically, Richard Nixon presided over the most fishing-friendly period in modern American history. During his administration, the Clean Air Act became law (even though Nixon vetoed it, deeming it too expensive—Congress was able to muster enough votes to nullify this move), as well as the Clean Water, Endangered Species, and National Environmental Policy acts. He oversaw the creation of the EPA and the President's Council on Environmental Quality, and the National Oceanic and Atmospheric Administration (the agency providing much of today's most advanced research on climate change).
Years later, as a natural resources aide for a U.S. senator, I learned that a president's environmental record is less the product of one individual's mind than of the collaborative and often begrudging meeting of many, hopefully toward the general improvement of society. I learned that not everyone emerges happy from the sausage-making process, also that happy isn't necessarily its point.
One of the bills I worked on was the Superfund Amendments and Reauthorization Act, which led to a subsequent job evaluating polluted sites across the West. Many of these sites, mining and timber operations mostly, were in the heart of trout country, and many affected streams were restored to fishability in the years since I visited them. I guess I don't have to appreciate the role that politics played, but it's nevertheless important to recognize it.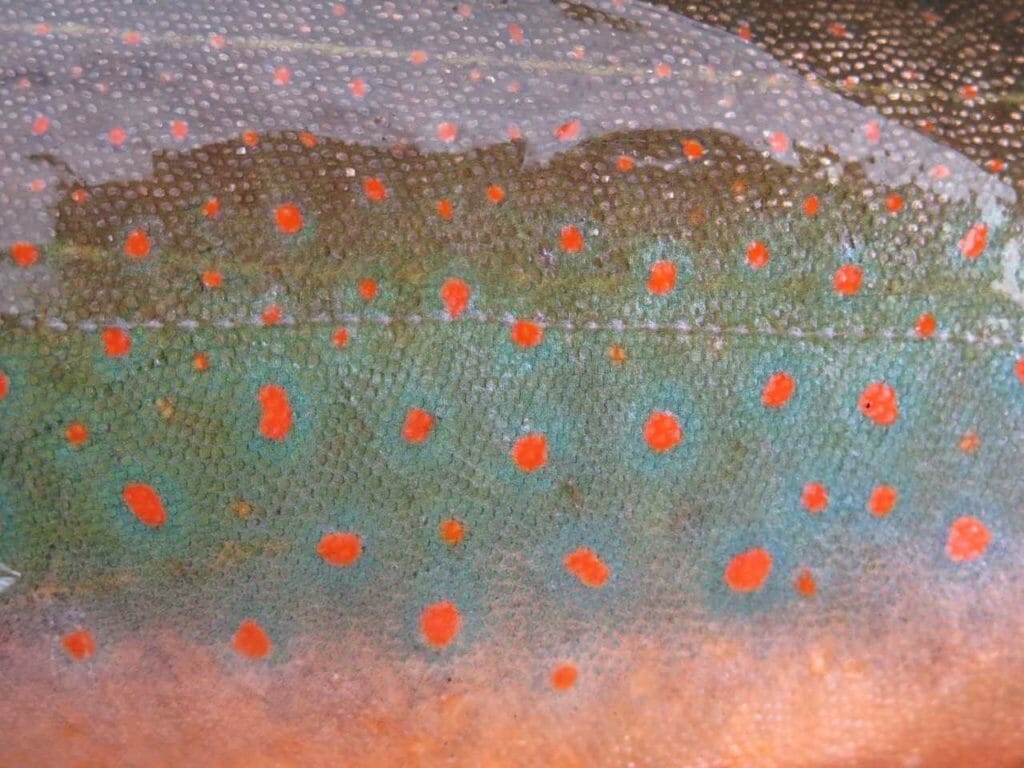 Even so, one might reasonably believe that there should be sanctuaries from politics or its most corrosive aspects. Churches come to mind, sports, art and music, or the movies, spaces where, it turns out, politics have not only entered but have been welcomed and even invited. Like it or not, that's the truth in today's America.
Also truth, if you seek refuge from politics, one of the last places you should expect to find it is in a pursuit that depends on clean water.
In the fishing context, clean water creates jobs in tackle sales, guiding, boat shuttling and gear manufacturing, while sustaining others in lodging, dining, real estate and retail. As ever, water is disproportionately responsible for keeping rural communities alive, generating tax revenue to fund schools, health clinics, and other public services. How water continues to carry this load turns on how it is wasted or conserved, polluted or cleaned up, and, significantly, on who owns it. These same factors are relevant to the land through (and under) which water flows. Lots of room for opinion, hence conflict. Hence … politics.
Obviously, these dynamics have been at play since long before any of us became anglers, indeed, before sport fishing was even a thing. And I wouldn't know this if not for the fishing mag addiction I developed as a kid. I remember reading about proposals to dam the Yellowstone and the South Platte, and watching the fly fishing community respond. I learned about how land use and management affected salmon, trout, and stealhead, and read debates on barbed vs barbless hooks. The writers who first influenced me were the experts at explaining the craft of fishing. Joe Brooks was an early hero. Then came the ones who translated the world in which my fishing was forced to live. The Ted Williams I admired most did not play professional baseball.
Thanks to print and online fishing periodicals, I know that every fish I catch is a partial result of a decision being made somewhere in the political realm. Thanks to fishing media, I became aware of the proposed gutting of the EPA's Waters of the U.S. Rule (aka, the Clean Water Rule), along with the well-organized campaign to steal our public lands. Aside from climate change, how do you keep abreast of issues that affect your fishing? Your local newspaper? Fox? CNN? ("Up next, a proposed Alaskan gold mine that will likely destroy one of the world's favorite salmon and trout fisheries, not to mention the entire regional economy. Does anyone care?") You do it by consuming fly fishing media.
I'm not proposing that we should somehow twist each day on the water into a political statement, and I'm definitely not endorsing a specific position on tariffs. What I am saying is that fly fishing media outlets were created by people who—in words, images, and video—can't stop talking about fishing. Knowing that something can't be talked about if it ceases to exist, they keep an eye out for developments that may impact or threaten our beloved pastime. These developments often involve local and even national politicians. By extension, they involve people who vote, whose enjoyment of a favorite fishing resource may suffer from information they don't have.
So I'd go as far as saying that it's not just the place of fly fishing media to inform us on issues with political implications, but its job. We should hope this job is done well, and we should be thankful that our sport is meaningful enough to argue about.
Toner Mitchell is TU's water and habitat coordinator for New Mexico. He lives and works in Santa Fe.