Before trout came bluegills.

Not in a biological evolutionary way, but for me in a fly fishing evolutionary way.

I grew up in trout country in Southern Oregon but wasn't a fly angler. My trout rod was a little Eagle Claw ultralight spinning rig, my tackle box full of Pautzke Balls O' Fire Salmon eggs, Velveeta cheese, corn kernels and nightcrawlers.

Most of the trout we targeted were planters, as we called hatchery-reared fish. Those we caught ended up on a stringer and eventually in a pan or in the smoker.

It wasn't until I was in the Navy stationed in Norfolk, Va., that I caught the fly fishing bug, and bluegills were the impetus.

The Norfolk and Virginia Beach area has great warmwater fishing. A handful of water-supply reservoirs in Suffolk have great populations of bluegills and redear sunfish, including plenty of fish topping 1 pound — a stout sunfish anywhere.

The metro area itself is dotted with ponds and small lakes. Nearly all are publicly accessible.
A float tube was a perfect way to fish them.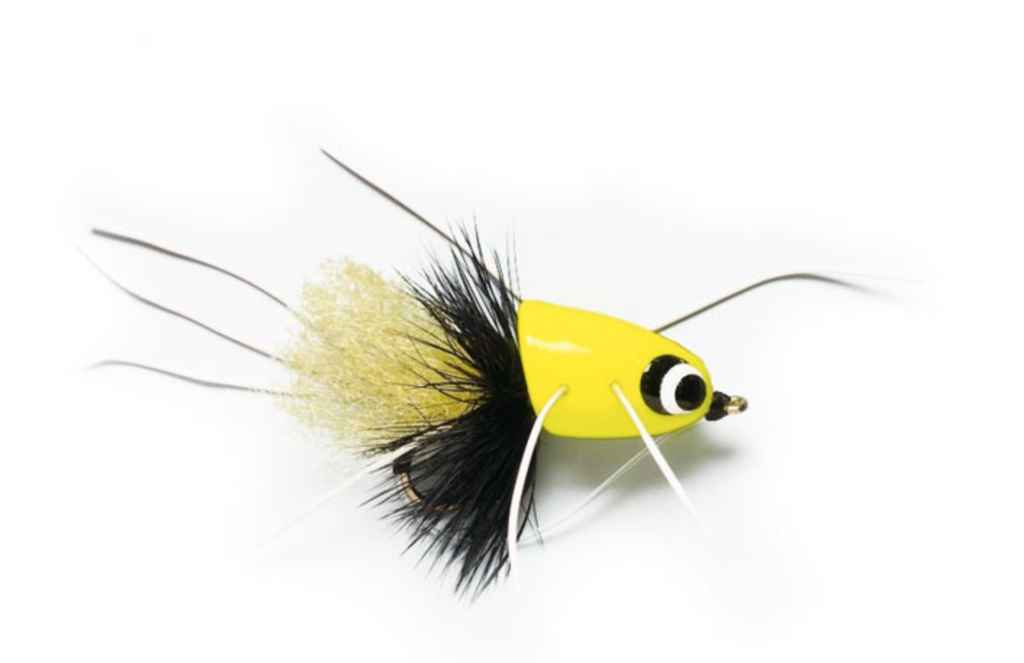 I carried my tube in the back of my truck and, during the spring and summer months, would hit one pond or another several evenings a week after work.
Gear was so simple. My rod was an inexpensive, two-piece Cabela's 6-weight. A spool of 3x tippet and a box of poppers and sliders completed the arsenal.

A couple of my favorite ponds were on Fort Story, a small military base in Virginia Beach. One was deep in the woods, reachable only by a sandy, 4-wheel-drive-required road.

I don't remember how I found it but I had it to myself. It was full of big bluegills and small largemouth bass, all darkened by the pond's tannic waters. I didn't ask anyone if it was OK to fish there. I just fished and figured if an MP ever showed up I'd show my military ID and plead ignorance. It never happened.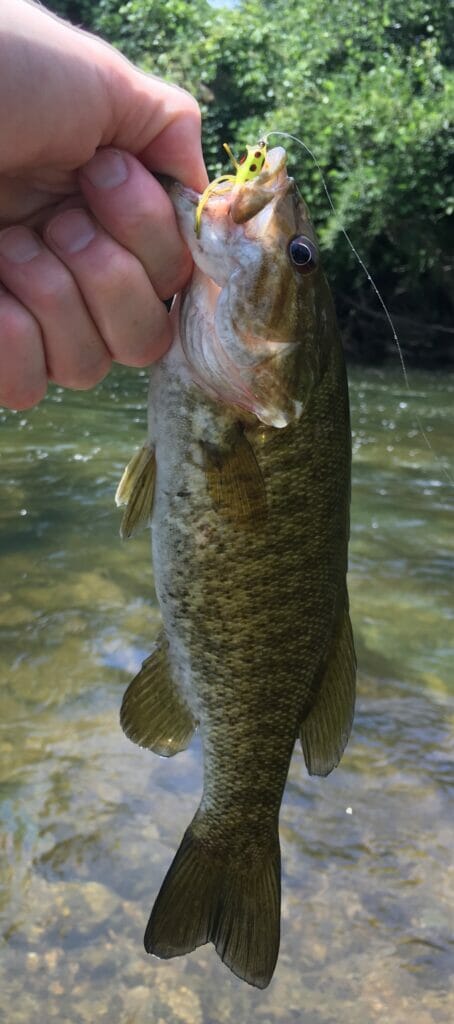 There is a practical reason for fishing for warmwater species. Casting poppers and Sneaky Pete sliders into tangles of shoreline brush is a good way to get better at casting. Pulling hard-fighting bluegills and the occasional largemouth out of weedy, woody cover is a great way to practice fish-fighting.
When I moved to Virginia's mountains more than 20 years ago, I was better equipped to tackle trout because of my time playing with bluegills and bass.

Nowadays trout command most of my attention, but not this time of year.

It's hot and most of our trout streams are getting a bit warm. The fish will be OK, but they don't need the stress of fighting.

So it's sunfish (and bass) for the time being. And it's not just about biding time until cooler weather returns, either.

It's about getting on the water and having simple fun.
A bonus? Some of those bluegills end up on a stringer, too.