In 2010, Trout Unlimited launched a "Home Rivers Initiative" on Michigan's Rogue River, coinciding with the celebration of the 50-year anniversary of TU's founding in Michigan.
The Rogue River was selected based on the recommendations of TU's Michigan Council and chapters around the state, and the Schrems West Michigan chapter in Grand Rapids joined with the national organization to secure the resources needed to develop the program.
The Rogue River Home Rivers Initiative culminated in a celebration this spring with the wonderful community of partners, businesses and volunteers that worked together for coldwater conservation for a memorable 13 years.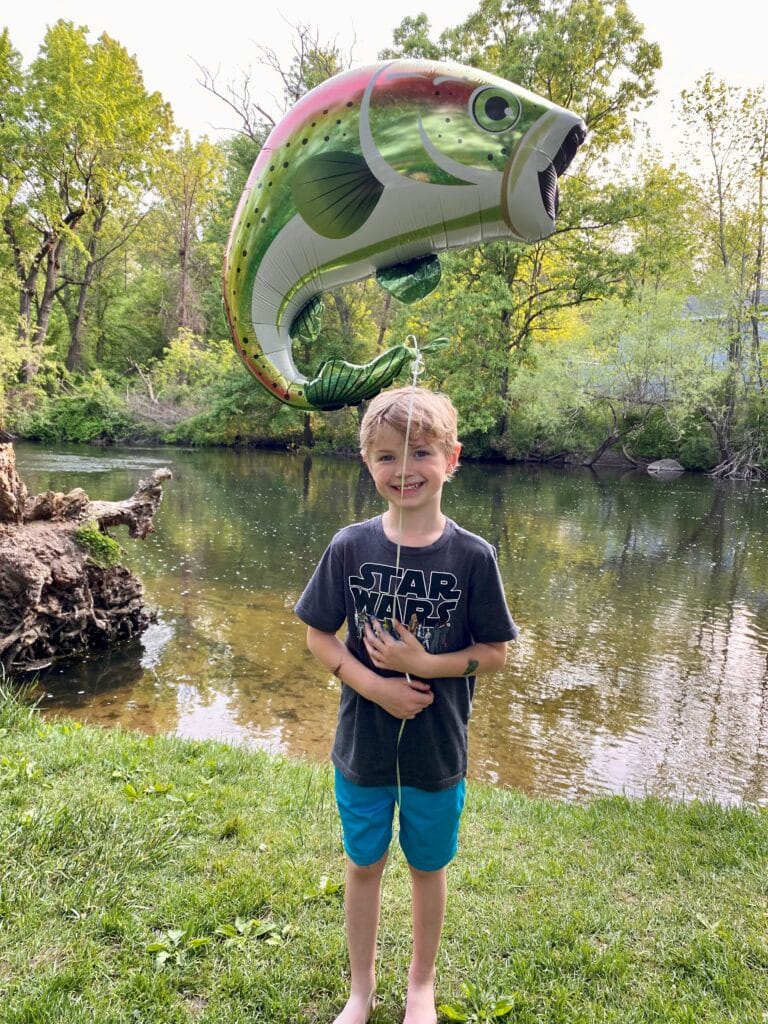 Many people contributed to the success of the Rogue River Home Rivers Initiative, but none more so than Nichol De Mol, who was hired as the national organization's first employee in the Great Lakes to lead the initiative. Nichol was the catalyst for what would become a robust watershed restoration program which laid the groundwork for the dynamic team working in the region today. Thirteen years later, Nichol is leading a skilled team of 12 in Michigan and Wisconsin as the Great Lakes habitat program director.
Launching a watershed-scale project is no easy feat, but Nichol approached the work with a strategic mind and collaborative spirit. West Michigan is home to many strong and varied environmental organizations, and early on Nichol instilled in the initiative that the work could be greater with more people invited to the table.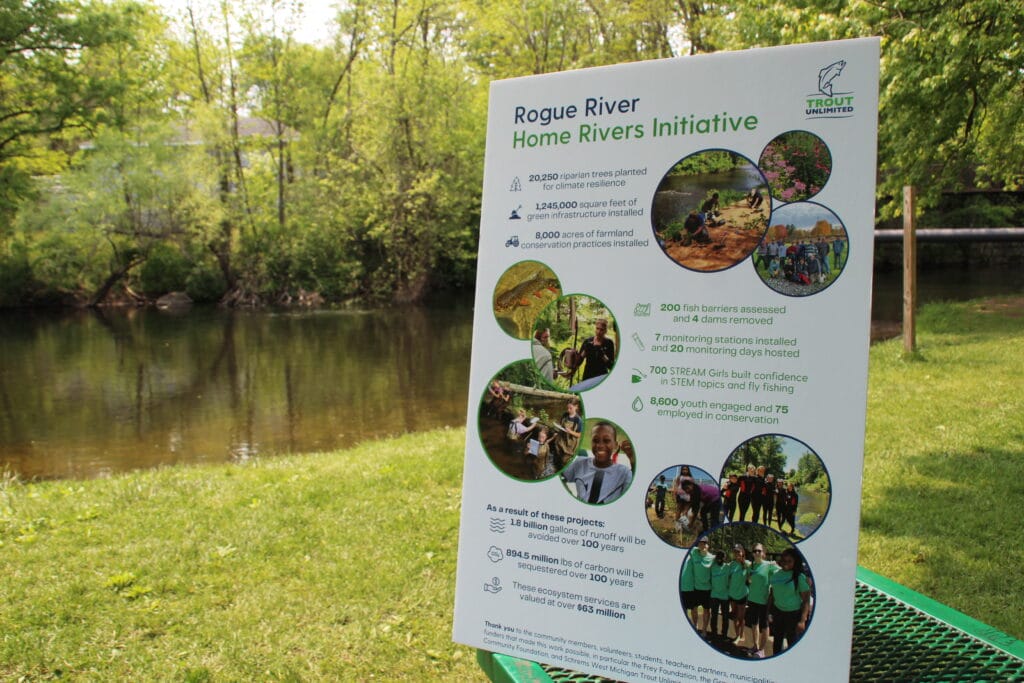 In 2014, Nichol brought on Jamie Vaughan to support the initiative's work, imparting that key collaborative spirit which resulted in Jamie now leading community engagement for the Great Lakes region.
"The Rogue River watershed was the perfect proving ground for weaving broad community engagement into TU's mission," said Jamie Vaughan, now Great Lakes engagement coordinator. "We learned that protecting clean, cold water appealed community-wide, whether you fished for trout, liked to paddle or just found respite along a meandering tributary; that many felt motivated to do their part to plant a tree or pick up trash along the river even if they weren't river users themselves; and that all kids make good community scientists thanks to their propensity for discovering the mysterious stream insects that lurk under the water."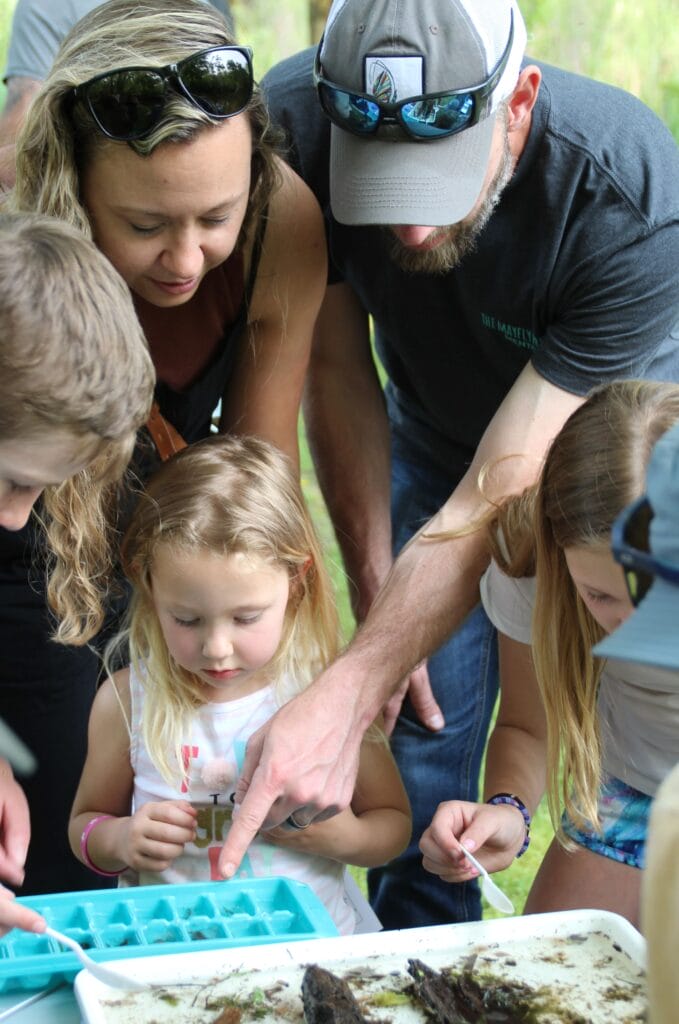 Over time, the unified, community-based approach came to be the defining trait of the Rogue River Home Rivers Initiative. What started with small beginnings grew into a tremendous program achieving serious conservation goals much greater than what could be achieved by TU alone.
In 13 years, TU worked with more than 150 partners. From fellow nonprofits to businesses, municipalities, schools and more, Nichol and Jamie found shared interests and common ground far beyond the traditional TU audience of anglers. This ability to make trout and coldwater conservation understood and supported by diverse community members set the initiative apart.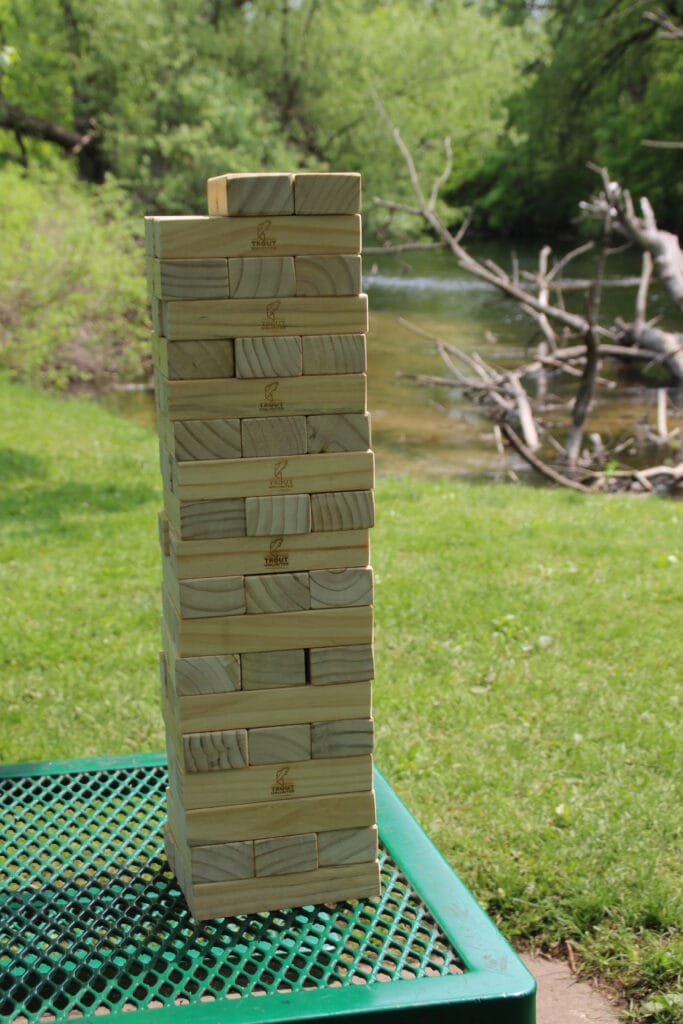 "Nichol's superpower is her ability to build relationships," said Keith Curley, TU's vice president for eastern conservation. "Her skill in bringing people together in common cause for watershed conservation was vital to the program's success."
Early on, the initiative prioritized the importance of engaging community members in watershed restoration, particularly youth. By 2023, TU had partnered with over 25 watershed schools on community science, monitoring and hands-on restoration projects. Some of these partnerships were built early on and lasted nearly a decade, reaching class after class, and offering valuable environmental education training to countless educators along the way.
In total, over 13,500 community members and 8,600 youth were engaged in coldwater conservation throughout the initiative, participating in river cleanups, tree and riparian plantings, rain garden installations, educational workshops, fly fishing classes, and more.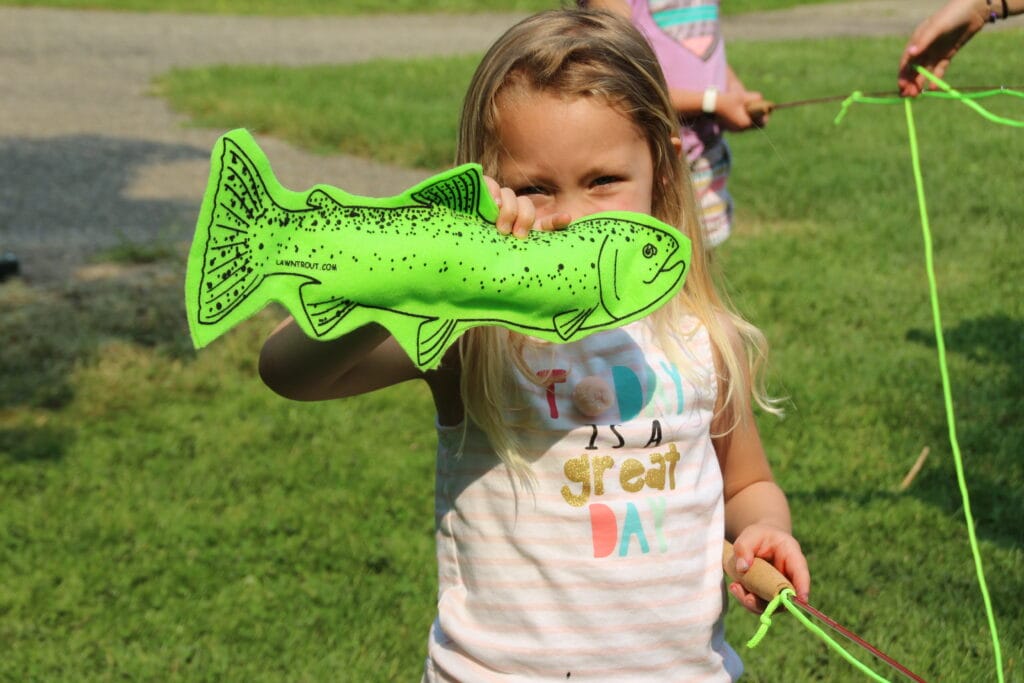 While there is much to be said about the community engagement and partnerships of the Rogue River Home Rivers Initiative, the coldwater conservation achievements are equally impressive.
Managing a fast-developing, suburban watershed offered its own unique suite of issues and required a landscape-scale approach to restoration that targeted root causes across diverse land uses.
After watershed-wide surveys to catalog and prioritize potential projects, the Home Rivers Initiative ultimately removed four dams, installed 1,245,000 square feet (about the area of Chicago's Millennium Park) of green infrastructure, planted 20,250 riparian trees, and implemented 8,000 acres of farmland conservation practices.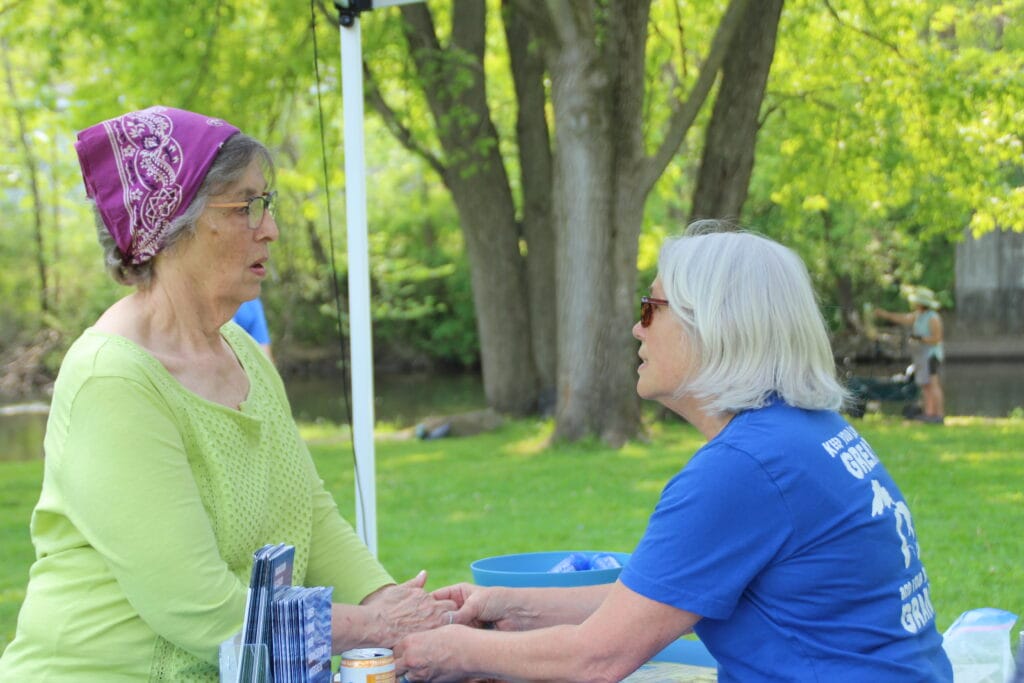 As a result of these projects, 1.8 billion gallons of stormwater runoff will be avoided and 894.5 million pounds of carbon dioxide will be sequestered over 100 years. These ecosystem services are valued at over $63 million.
Perhaps the most significant impact of the decades-long initiative was the launch pad it provided for the Great Lakes program we have today.
TU's Rogue River Home Rivers Initiative staff first launched STREAM Girls in 2017 and have since expanded across Michigan, hosting 30 camps from Muskegon to Detroit, as well as supporting new camps in Illinois and Wisconsin.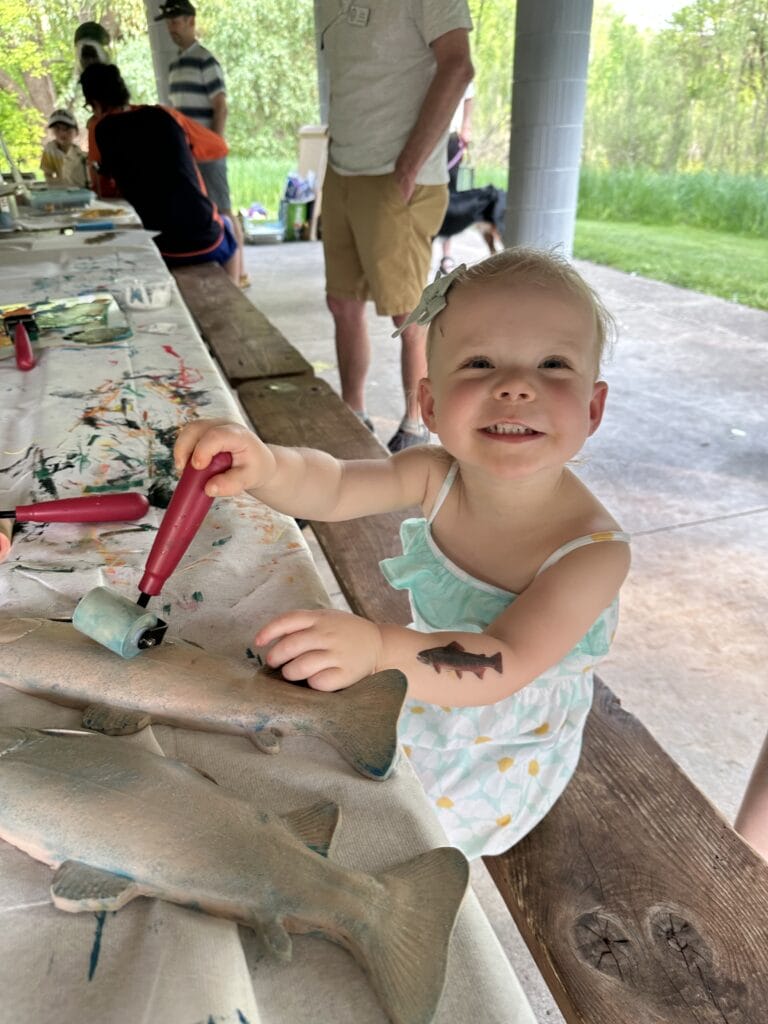 The Rogue River Tree Army effort launched in 2019 has expanded to nearby priority watersheds including the Pere Marquette and White Rivers.
In 2022, Trout Unlimited surpassed 50,000 riparian trees planted in Michigan.
After developing partnerships with watershed schools, TU looked beyond the Rogue River to bring hands-on, coldwater community science to historically marginalized communities through collaboration with local partners and schools, striving for equitable access to high quality outdoor and environmental education.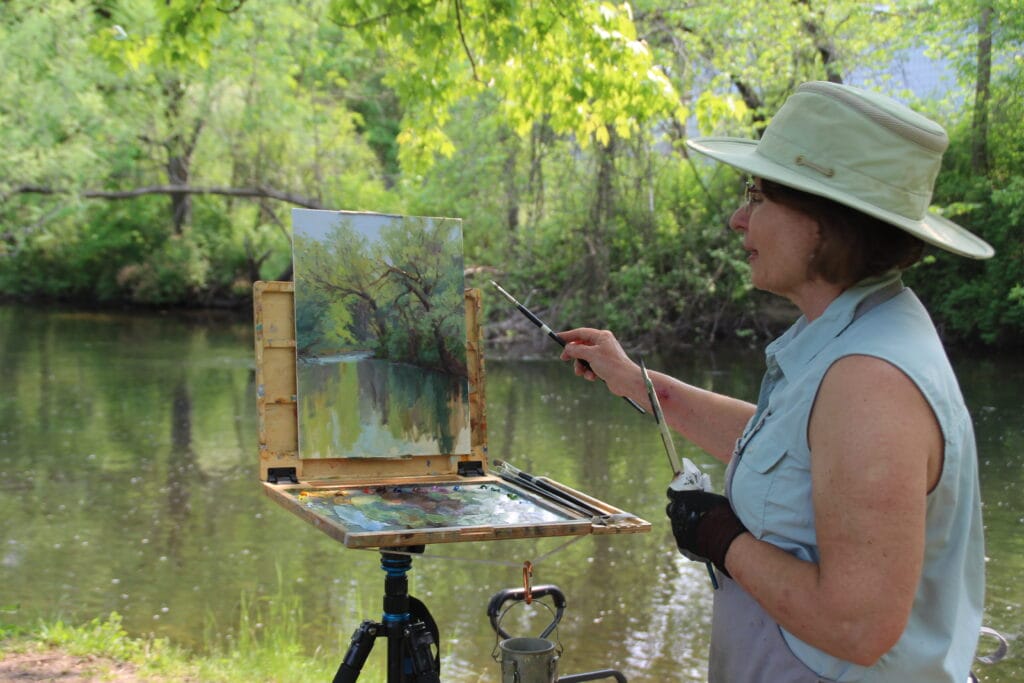 "Nichol's strong leadership of the Rogue River Home Rivers Initiative was a springboard to what has become a comprehensive Great Lakes program," said Curley. "Nichol is now taking the collaborative, community-based approach that was so successful in the Rogue and working with her staff to apply it throughout the region."
Many of the people who were integral to the success of the Rogue River Home Rivers Initiative came together at the spring celebration. Our friends from Schrems West Michigan TU, the Rogue River Watershed Partners, Lower Grand River Organization of Watersheds, Orvis Grand Rapids, City of Rockford, the Mayfly Project, and others joined together for the Rogue River Rendezvous to host a fun evening of fly fishing, fly tying, community science, fish printing, plein-air art demonstrations, and other family fun.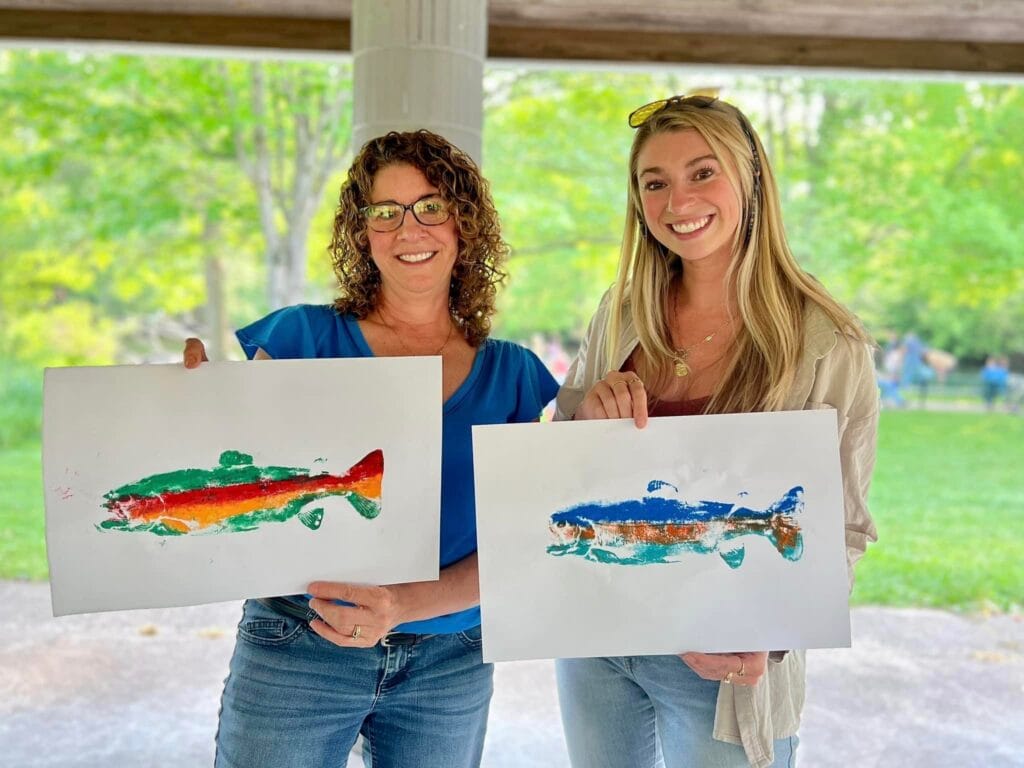 "The Rogue River watershed has held a special place in my heart," DeMol said. "It was an incredible experience to be part of a community of partners, anglers, landowners, local decision makers, and educators who care deeply about this river and who came together to protect it.
I am amazed at all the work that has been accomplished over the last 13 years and eager to see the impactful work that will continue into the future."
Trout Unlimited is sincerely grateful for all the time, care and love that so many partners, volunteers, students, and the whole Rogue River community put into this special effort and for the work they continue to do moving forward. As TU's work expands beyond our humble beginnings in the Rogue River watershed, we are comforted to know that there is a thoughtful yet tenacious community carrying on the work of the Home Rivers Initiative.