A round of applause for a federal policy pro who "never met a wild trout stream he wouldn't defend"
As a talented lifelong athlete, Steve Moyer has collected plenty of hardware.
Now he has a new award to put on the shelf, one earned not for a single great performance, but for a lifetime of excellence.
This summer, Trout Unlimited's VP for Government Affairs was honored with the American Fisheries Society's Carl R. Sullivan Fishery Conservation Award, given annually to an individual or organization who makes "outstanding contributions to the conservation of fishery resources."
"It's better than a dream come true," Moyer said as he accepted the award at the organization's annual conference in Spokane, Wash. "I never, ever thought I'd get something like this."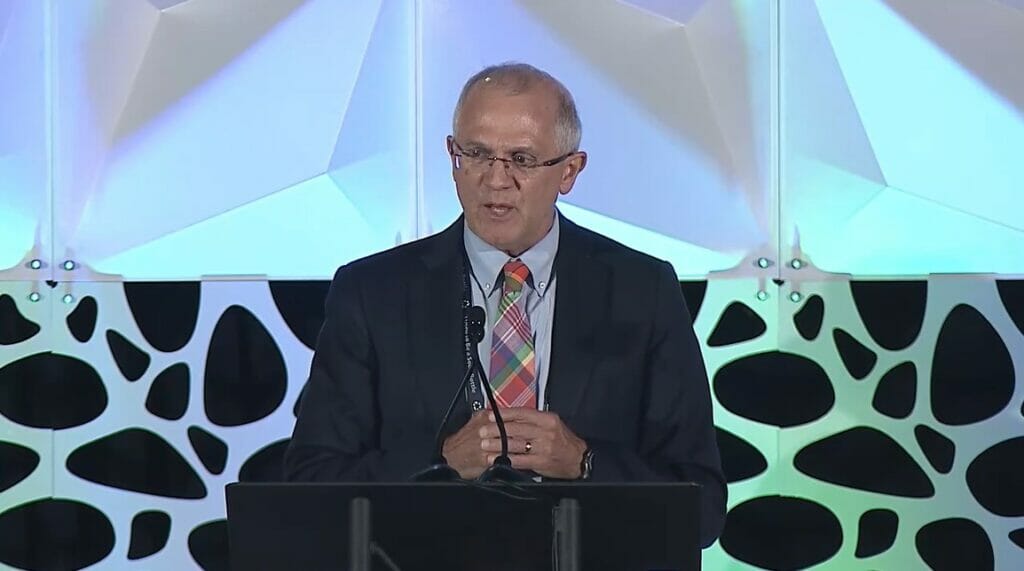 Moyer came to the TU staff in 1992, having spent the previous five years as a fish and wildlife lobbyist for the National Wildlife Federation.
At TU, he excelled in several roles, including director of government affairs, vice president for conservation and vice president of volunteer operations. He has been vice president of government affairs since 2009, helping to strengthen TU's reputation as one of the country's most impactful conservation organizations.
"Steve is known for his expertise in a host of the nation's most important environmental laws, such as the Clean Water Act, the Endangered Species Act, and the conservation title of the Farm Bill," TU President and CEO Chris Wood wrote in his letter of support for Moyer. "He is one of the most quietly effective advocates for conservation in the nation."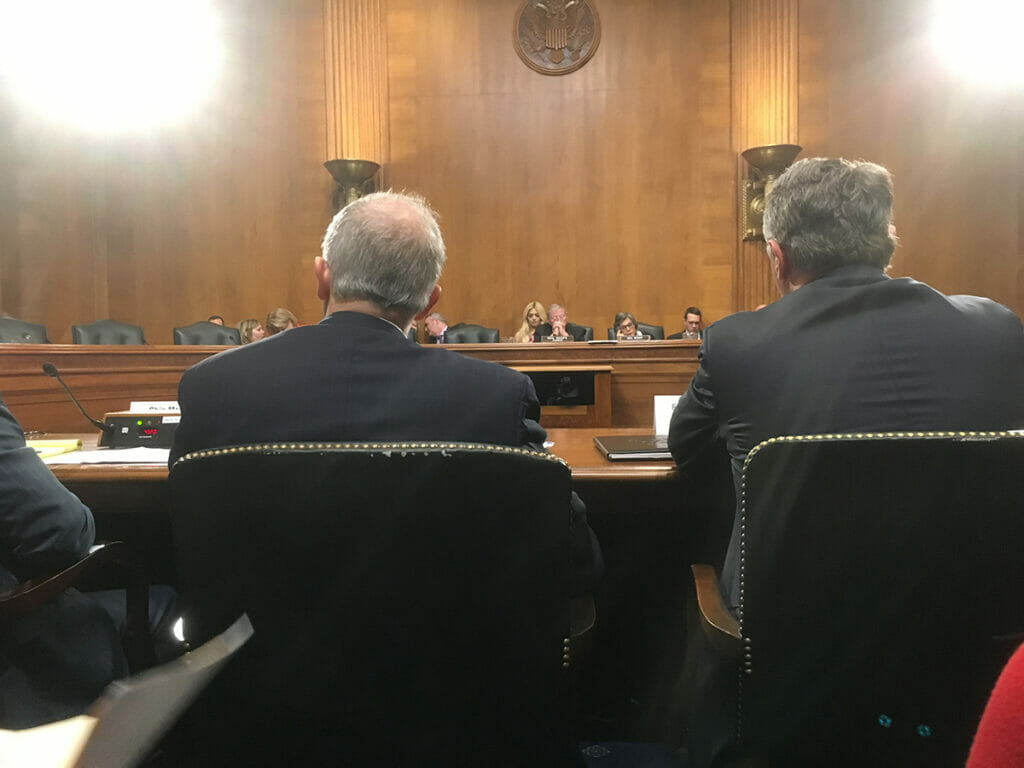 Moyer grew up outside Philadelphia, close to the city but not so close that he didn't also have a creek running through the yard. Like so many kids, Moyer loved carousing in the creek. He also loved trips to a family farm near State College, Pa.
That fascination with the outdoors helped inspire him to pursue a degree in wildlife management at the University of Maine, where he was on the school's track team.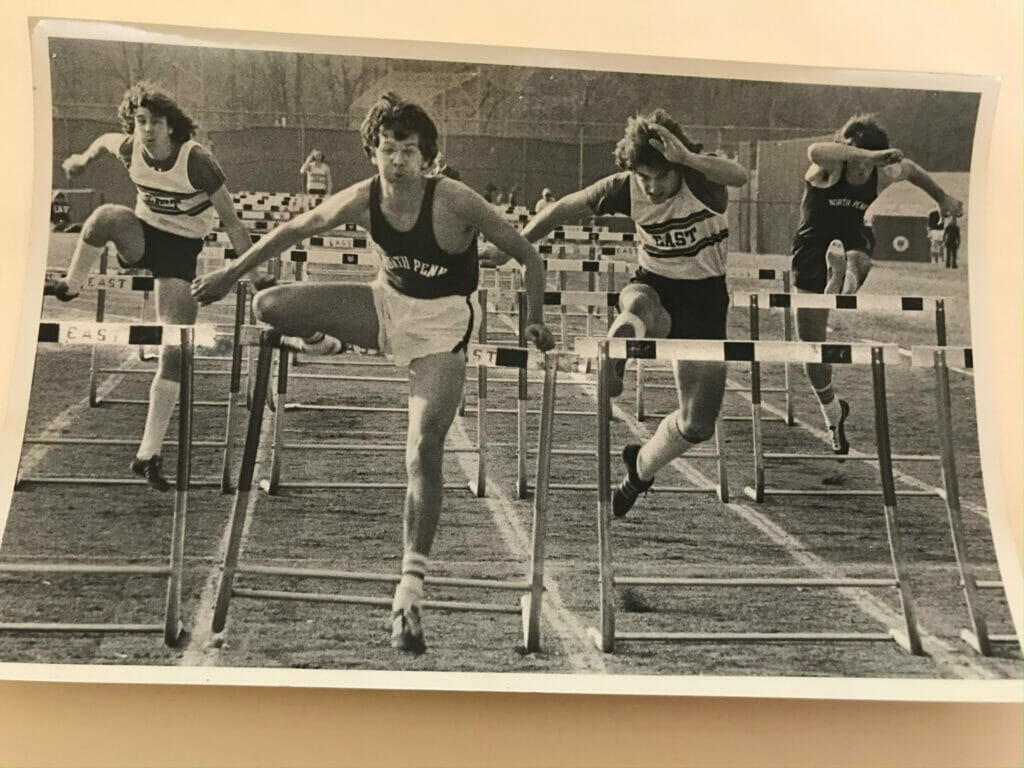 Next came a masters in fisheries science from Virginia Tech, after which Moyer started working as an intern at the Sport Fishing Institute before his transition to the National Wildlife Federation.
Longtime colleagues lined up to praise Moyer in letters of support for the award.
Attorney Jan Goldman-Carter started at the National Wildlife Federation in 1987, the same year Moyer joined the organization.
"While I had a few years on Steve, I learned so much from him," Goldman-Carter wrote. "Steve not only shepherded me around Capitol Hill, but he counseled me on how to listen, and respond respectfully and compellingly, to the concerns of government leaders and their staff."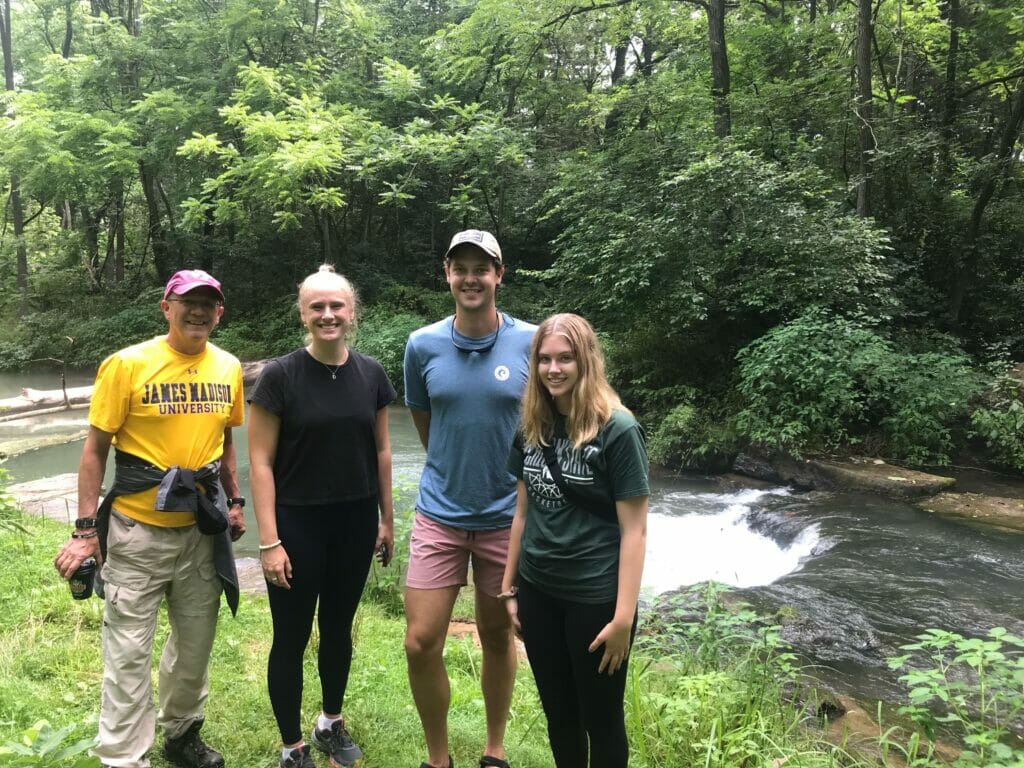 "Steve never met a Water of the U.S. he didn't like, a wild trout stream he wouldn't defend, a wetland he wouldn't protect and a native salmonid he wouldn't kiss," wrote J. Scott Feierabend, who hired Moyer at NWF. "How can you not appreciate a guy like this?"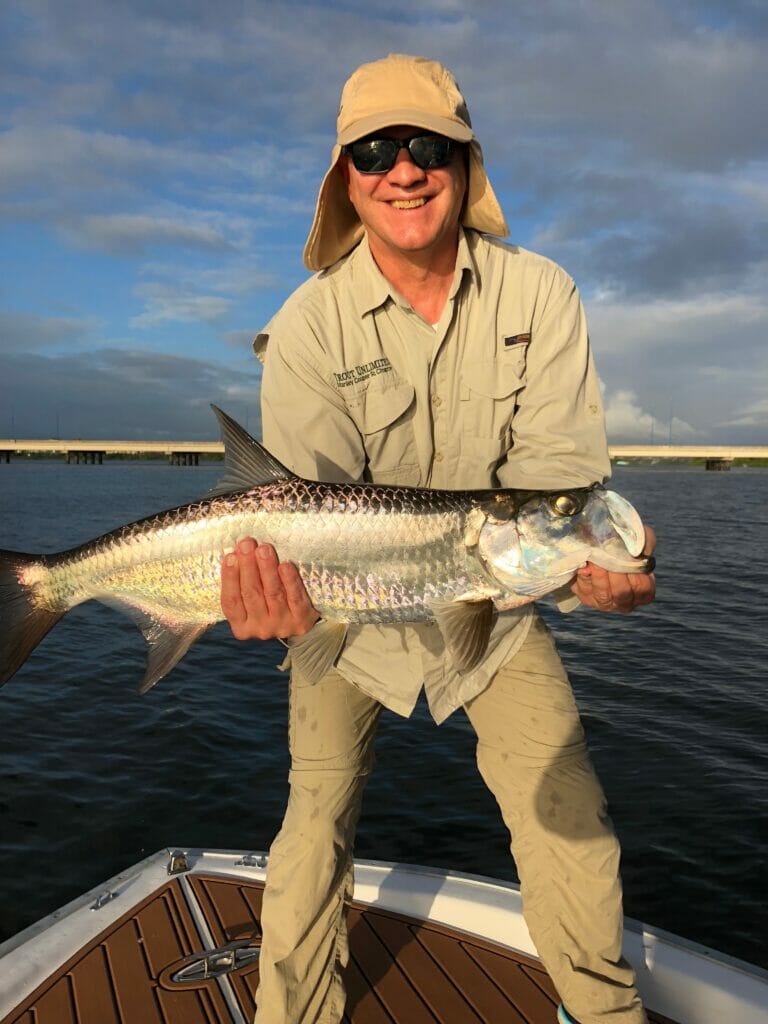 After accepting the award, Moyer took a few moments to look forward. He admitted he is concerned about sustainability within the conservation community, in which many groups are facing an aging cohort. Connecting with a new generation of conservationists will be critical, he said.
"I worry about those things," Moyer said. "But I also think about the positive things, and the first thing is the unbelievable magic of the natural resources we work with every day. The things that we see, and that we experience below the water, on top of the water.
"It's just incredible magic."
---
Read more: "Mr. Moyer Goes to Washington," from TROUT magazine