Trout Unlimited is putting a bit of a twist on the triathlon concept for an event that will debut this spring in Northeast Pennsylvania.
The inaugural Delaware River Fly Tri will feature a run, bike and paddling legs with a dose of fishing thrown in.
The event will be held May 16 in the Delaware Water Gap National Recreation Area near Bushkill, Pa.
It will feature a 2-mile trail run, a 7-mile mountain bike ride, and a 4-mile paddle on the Delaware River. Race slots are extremely limited, with participation capped at just 30 people.
"Our hope for this event is to bring new and diverse users to experience the vast recreational opportunities the Delaware River has to offer," said Rob Shane, Mid-Atlantic organizer for Trout Unlimited and the mastermind behind this event. "We're also excited about the opportunity to challenge some of our avid local anglers, paddlers, bikers and trail runners to expand their recreational portfolio and experience the Delaware from a different perspective."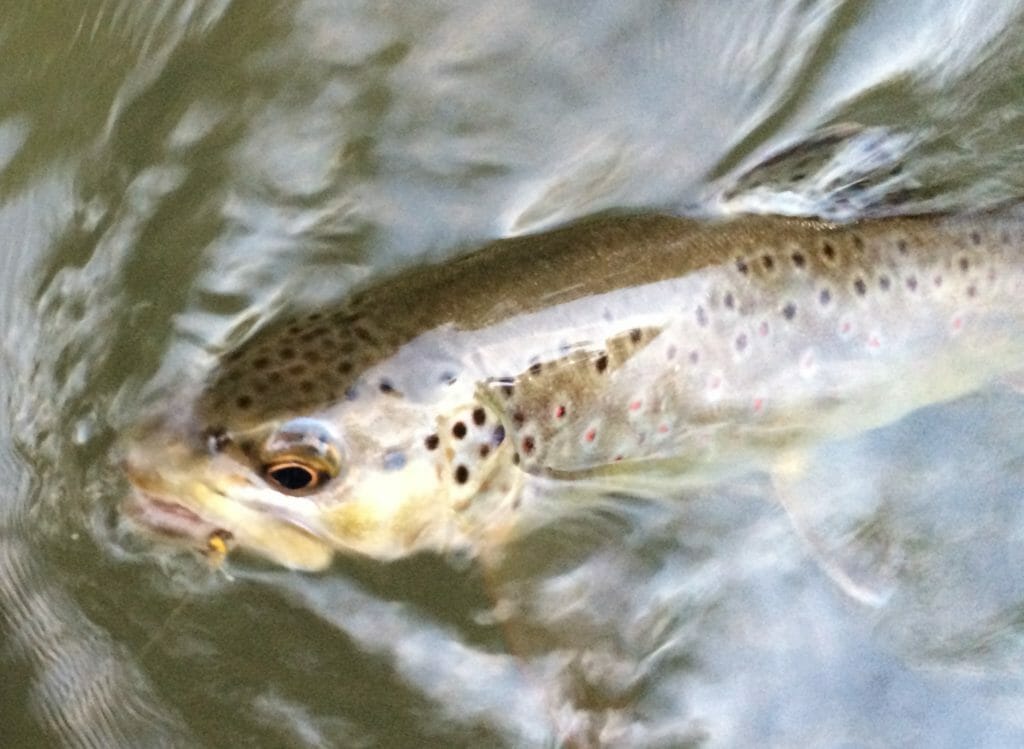 Participants must supply their own fishing gear and carry it during the entire race. Fly fishing is encouraged, but not required. However, the use of bait is prohibited per Pennsylvania Fish and Boat Commission regulations. Fishing licenses are required and will be checked on the day of the event. Competitors may provide their own kayaks and bikes, but rentals will be available from Edge of the Woods Outfitters.
The run leg will begin at Toms Creek trailhead. Toms Creek is a classic Pocono Mountain freestone stream and contains a healthy population of wild brown trout. Racers will earn a two-minute time bonus for catching a trout based on its length (for example, a 10-inch fish will receive a 20-minute deduction). Only one fish may be entered, and the fish must be quickly photographed and released. 
Racers who fail to record a trout in the allotted two-hour time limit for the run will be assessed a 10-minute time penalty.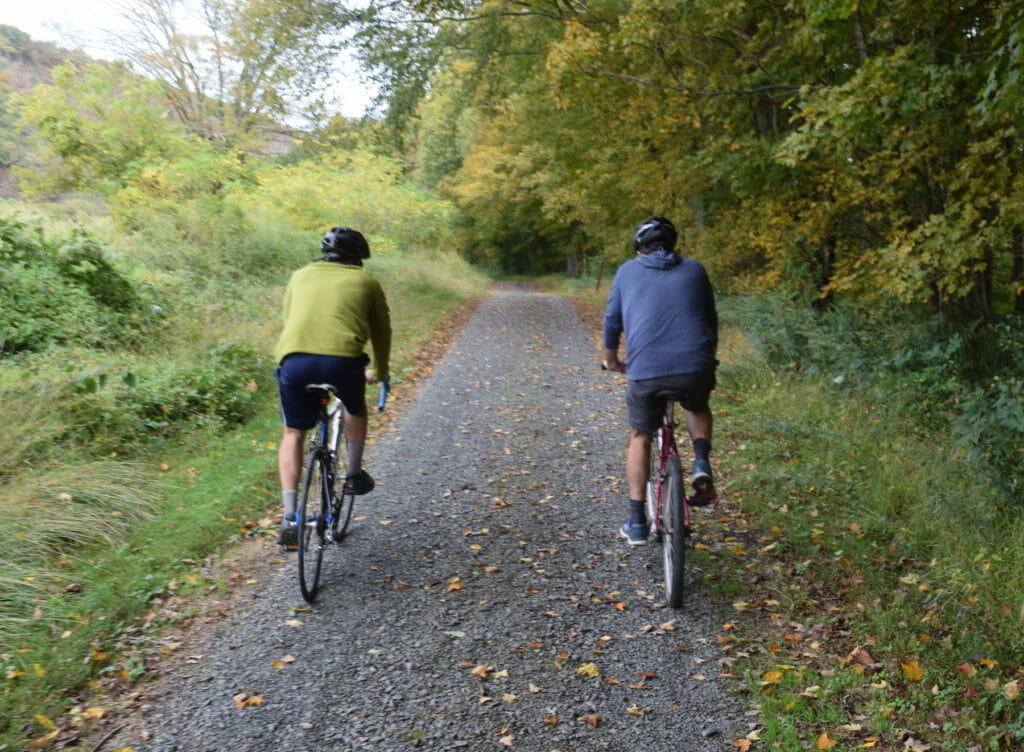 From the trail, racers will jump on their bikes for an out-and-back course on the McDade Trail. The trail is not paved and has some rough spots so there's no need for a $10,000 aero triathlon bike. Mountain bikes or gravel bikes will be needed. Volunteers will be strategically placed along the trail, but riders will be responsible to fix their own flats or mechanical issues, so a repair kit is highly recommended.
The course ends at the Eshback Boat Access on the Delaware. From there it's just under 4 miles to the finish line at the Bushkill Boat access on your kayak. Fishing (for warmwater species) during the paddle leg is also encouraged and there will be a time bonus for those who catch a fish.
Save for one small riffle the water is mostly flat. If river conditions are unsafe, the paddle will be canceled, and the bike leg will be lengthened by a few miles. Personal flotation devices must be worn and fully secured by all paddlers whenever you are in the water.
All participants will receive a unique race shirt and other swag from sponsors. Following the event, participants and volunteers are invited for an after party at ShawneeCraft Brewery for food, drinks and awards. Speaking of awards, grand prizes will be given to the top three men and women and a few special awards will be handed out.
The registration fee is $60 and includes food, your race shirt, and your first beverage at the after-party. Sign up for our email list for race updates and to be the first to know when registration opens so you can nab one of the 30 race slots.
Mark Taylor is Trout Unlimited's eastern communications director. He's a veteran of nearly 100 triathlons, including three full Ironmans, but won't take one of the 30 spots available for this race. He will, however, have a bike, kayak and fishing gear on hand in case there are any no-shows.