The drawing of the trout is from the hand of a small child. The description even more so: "This was the first fish I ever cot [sic] on a rod. When I first felt the feeling of reeling in the fish, I was amased [sic]." In the span of 15 years, Jeremy Brooks' writing and drawing improved remarkably. What never changed, however, was his unwavering passion for fish and the rivers they haunt.
In his college application, Jeremy wrote:
"I grew up playing in nature, and ever since my first-time fishing at the age of six or seven, I have been in love with rivers. I enjoy being on the river so much because fishing is the easiest way for me to become part of the natural world. When I am fishing and I make eye contact with a heron or a large trout, it is no longer an interaction between a human and an animal, but between two equal hunters. No matter where I go, I will always consider the rivers and lakes scattered throughout the Sangre de Cristo Mountains to be my home."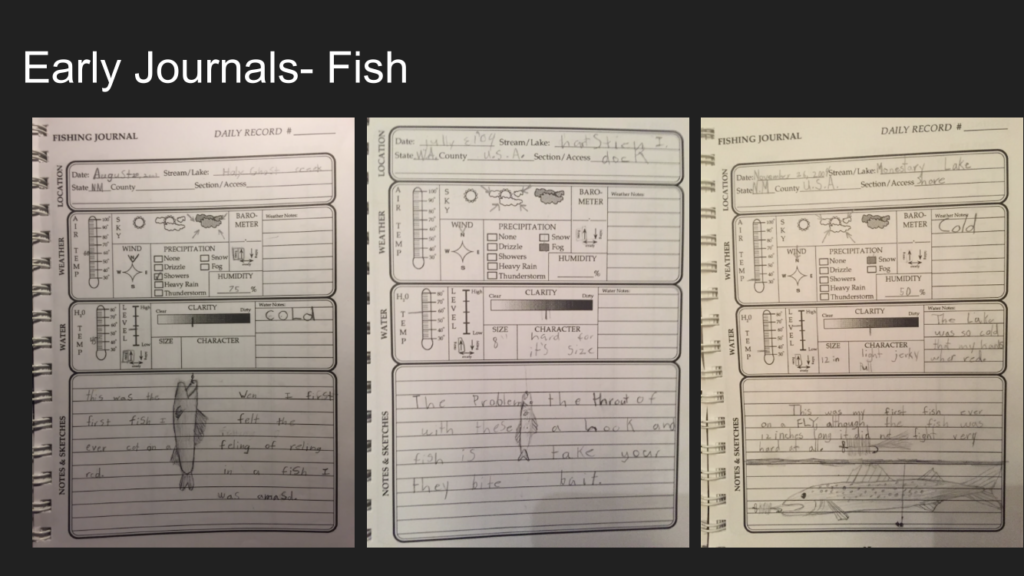 Jeremy spoke at Robin Koval's 7th grade Trout in the Classroom program. Robin said, "Jeremy gained so much respect from my 7th graders. They were so enamored with his passion for fishing and conservation, and how it had grown since he was a child. Jeremy made my kids realize they could have a passion for nature and the outdoors, and that it could grow as they grew."
The morning after Jeremy died last spring in an airline crash in Russia, Robin's class released the trout they so carefully raised into the Pecos River.
In the months following his death, Jeremy's friends and co-workers at Reel Life, a TU business and fly shop in Santa Fe, N.M., framed the college essay quoted above on the wall of the shop.
Ivan Valdez, the owner of the Reel Life, said of Jeremy, "Older guides like me, we know all the holes in the river, all the snags. Jeremy took it to another level. He was passionate about remote wilderness; passionate about the reintroduction of Rio Grande cutthroat trout. He put his family, friends, and fishing first—in that order. He was like a son to me."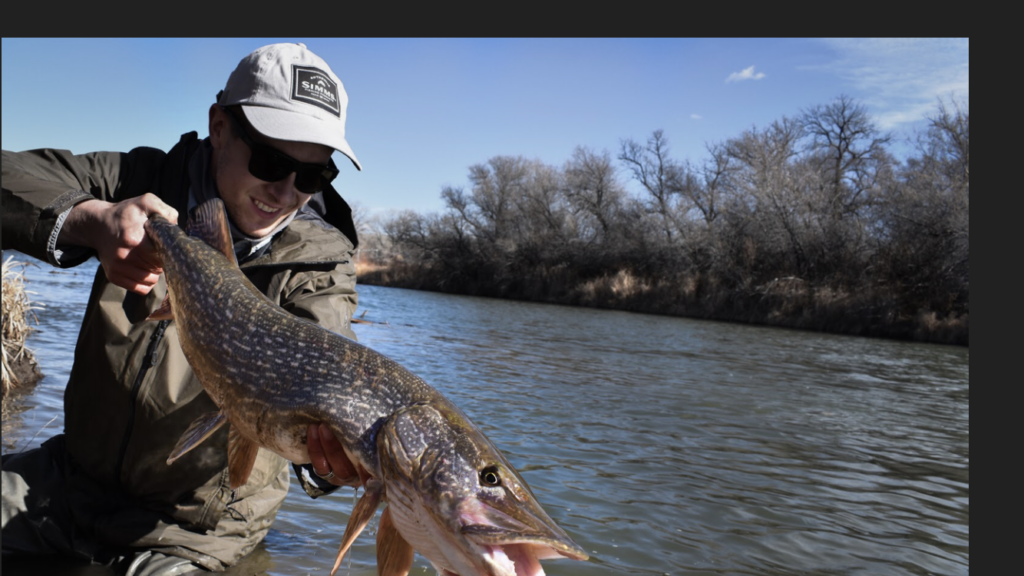 Toner Mitchell, who used to work at the Reel Life, before coming to work for Trout Unlimited in New Mexico, talks about how Jeremy's mother, Rebecca, would stop by the shop when he was a little boy, and ask, "Can I drop him off here for a few hours?" Jeremy would straighten up the shop or sweep the floor, and Toner would "pay him" in flies or tying material. Toner says, "He was one of the kindest, sweetest people I have ever known."
I never met Jeremy, but wish I had. Like most people, I heard the news in May about the crash of the Russian airplane, and how more than 40 people died—including Jeremy. He was headed to what he called a "dream job" guiding at a high-end Russian lodge.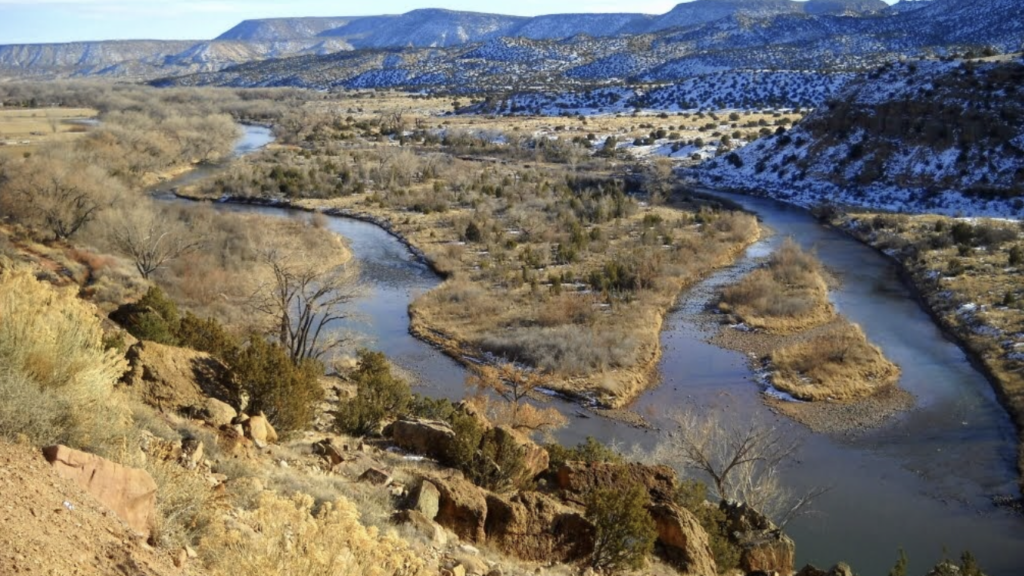 I received a call from one of the dozens of people who knew and loved Jeremy. "My family would like to do something in his honor; something to carry on his incredible legacy." The donors, who wish to remain anonymous, generously agreed to create the Jeremy Brooks Memorial Internship.
Each year, Trout Unlimited will award an internship with one of our field projects to a student with a passion for fly-fishing, a strong conservation ethic, and a desire to give back to their community. Applicants are asked to write a brief essay and Jeremy's mother, sister, and several friends will help to select the intern. Click here to apply.
Jeremy's mother, Rebecca, talks about "Jeremy's incredible gift of bringing people together. "He took such joy in connecting people to the river and introducing them to the solitude and self-reliance he found in the wild spaces of the Southwest."
The Jeremy Brooks Memorial Internship will help students who might otherwise not have an opportunity, to follow their passion and become conservationists. Jeremy's life was cut cruelly short, but his love for fishing, conservation and community will live on in the students who go on to careers that protect the lands and waters that sustain us all.
Chris Wood is the president and CEO of Trout Unlimited.