The annual gathering on the banks of Washington's mighty Skagit River was a great time.
Warm, sunny weather meant that Speyaplooza 2023 felt more like summer steelhead conditions than the gray, cold days many of us associate with winter steelhead fishing on Washington rivers, but I didn't hear anyone complaining.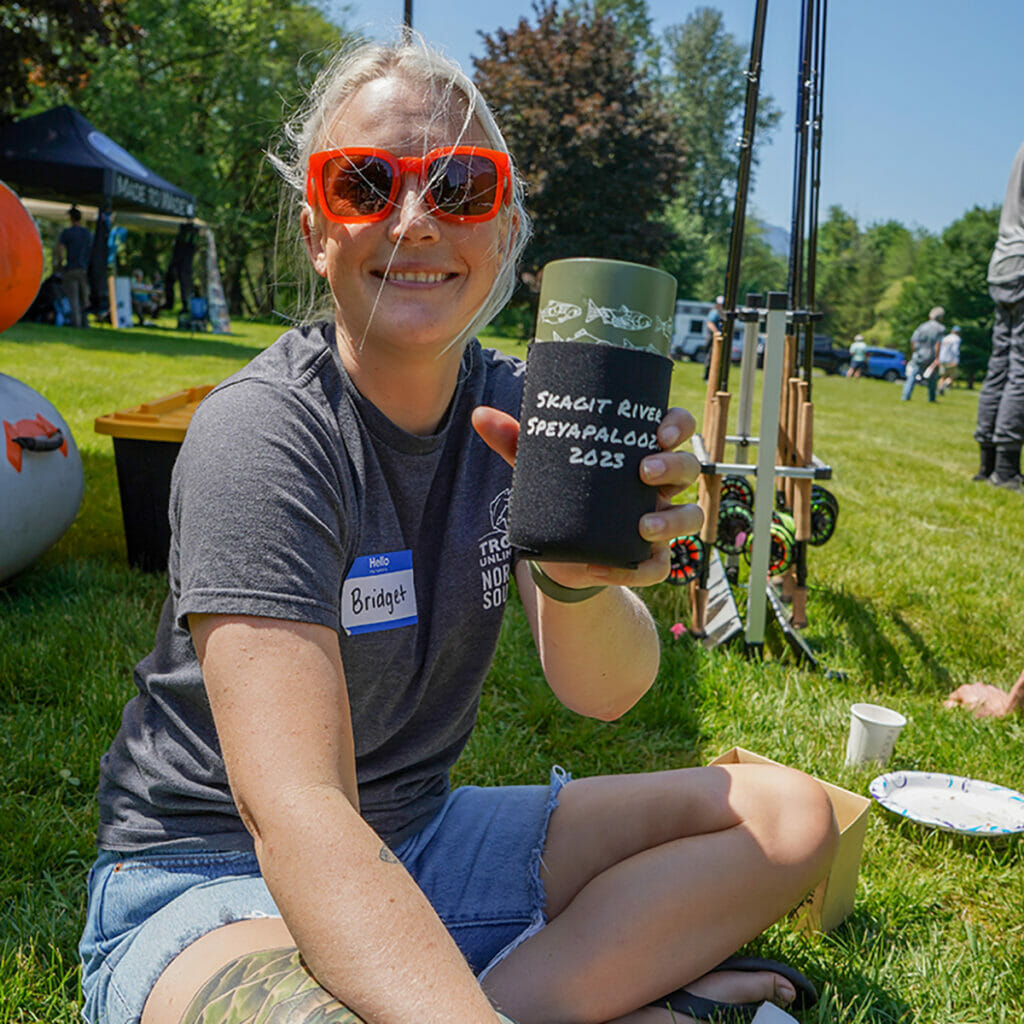 Once again, the annual event hosted by North Sound Trout Unlimited and The Confluence Fly Shop brought together spey casters, tackle manufacturers, fly tyers and conservationists for a great day at Howard Miller Steelhead Park on the banks of the Skagit River.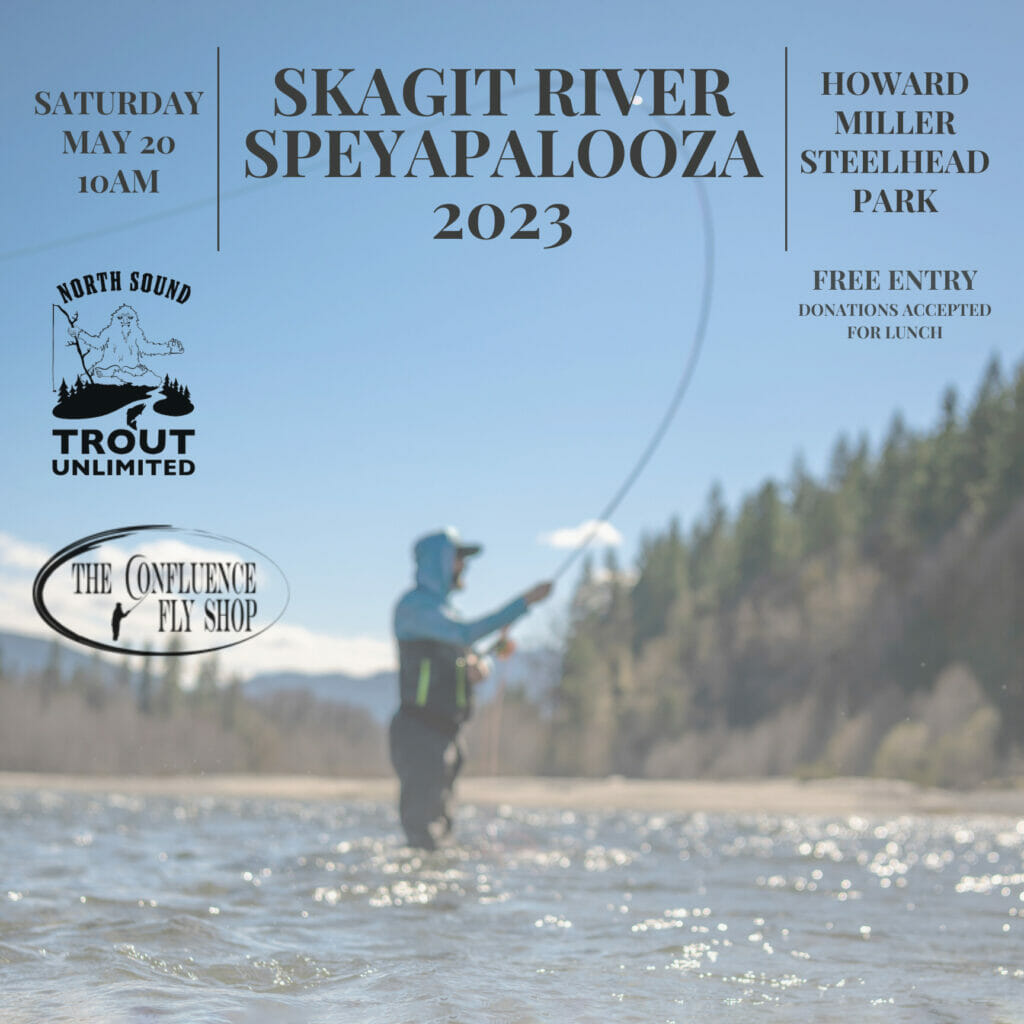 From short trout speys to long belly lines, experienced casters had their choice of two-hand rods and lines to try out. New spey casters could schedule one-on-one lessons and everyone had plenty of options to get some coaching or a tune up. The water in the Skagit was high and moving fast this year, so most folks practiced on the lawn but a few ambitious casters got their waders on and found some quiet water downstream of the boat landing.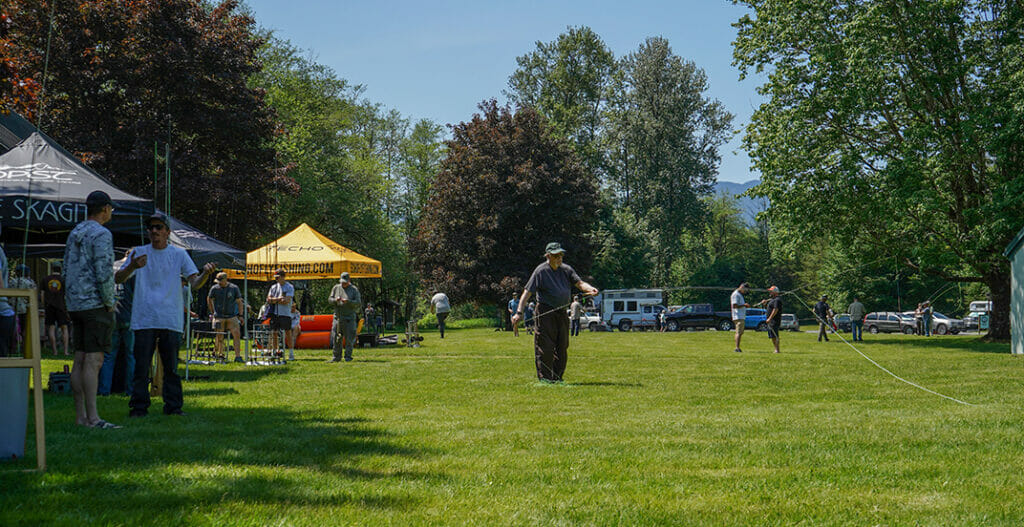 Volunteers from the TU Washington Council were there to talk about their Barrier Assessment Team, advocacy in Olympia, and the need to remove the four dams on the Lower Snake River. An extensive gear raffle and a donation at lunch raised funds to support North Sound TU's work. The meal was provided by the crew at Smokers Chophouse, who just happen to be skilled spey casters and guides when they aren't busy BBQ-ing.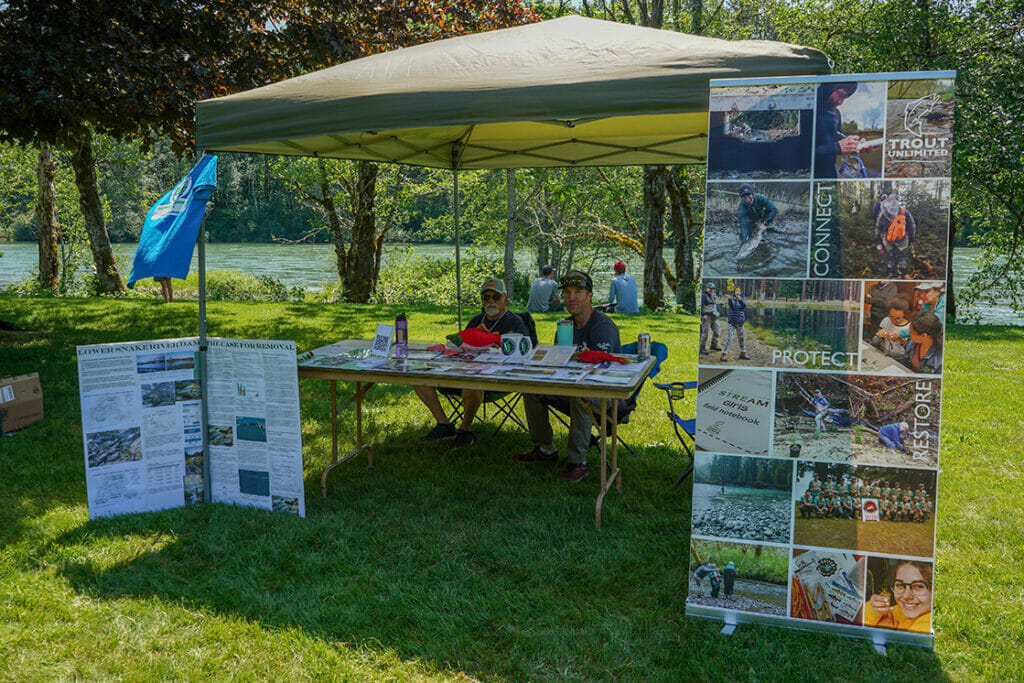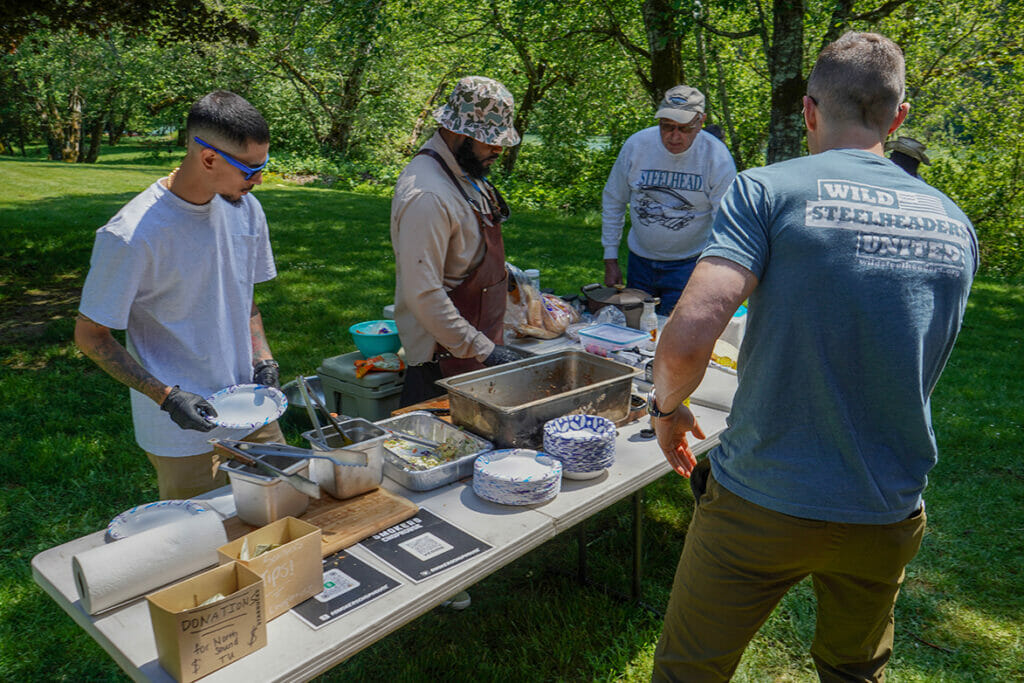 Community science has been a hallmark of North Sound TU's work in their home waters. During the afternoon, the chapter provided updates on their eDNA study on the nearby Nooksack River and legendary conservationist Bill McMillan gave a presentation on the ongoing steelhead spawner surveys he has handed over to the chapter. At the end of the day, a group of volunteers was able to tag along with McMillan and Scott Willison to learn how they survey a short mid-Skagit tributary for steelhead redds.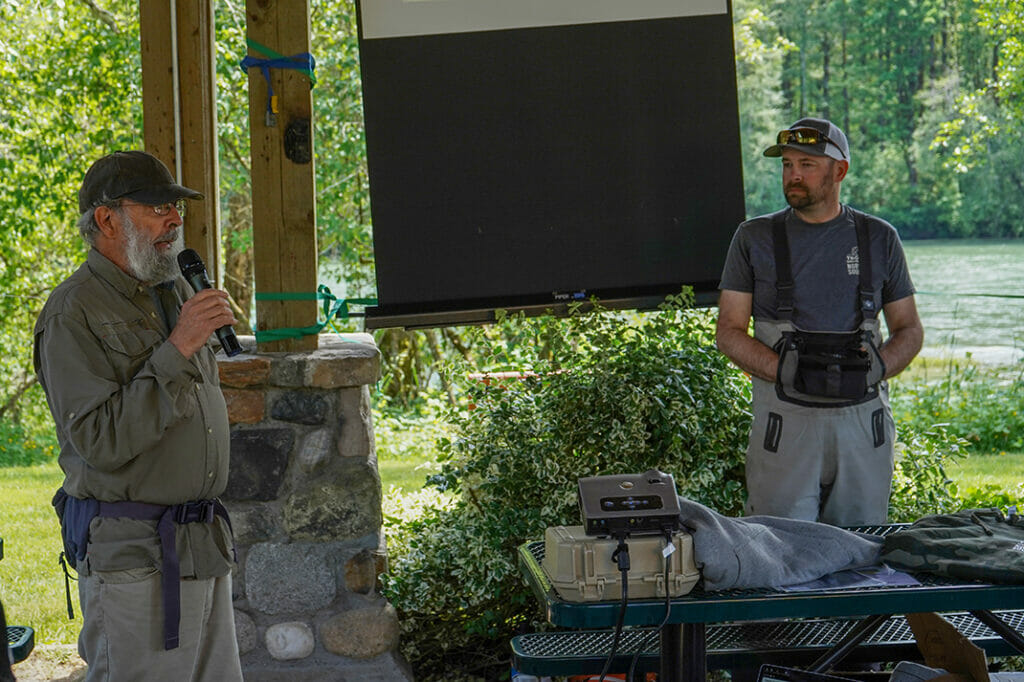 The Skagit River Speyapalooza is always a good time. If you're in the region or feel like traveling to hang out with a great group of spey casters, anglers and conservationists, connect with North Sound TU to make sure you see the announcement for next year's event.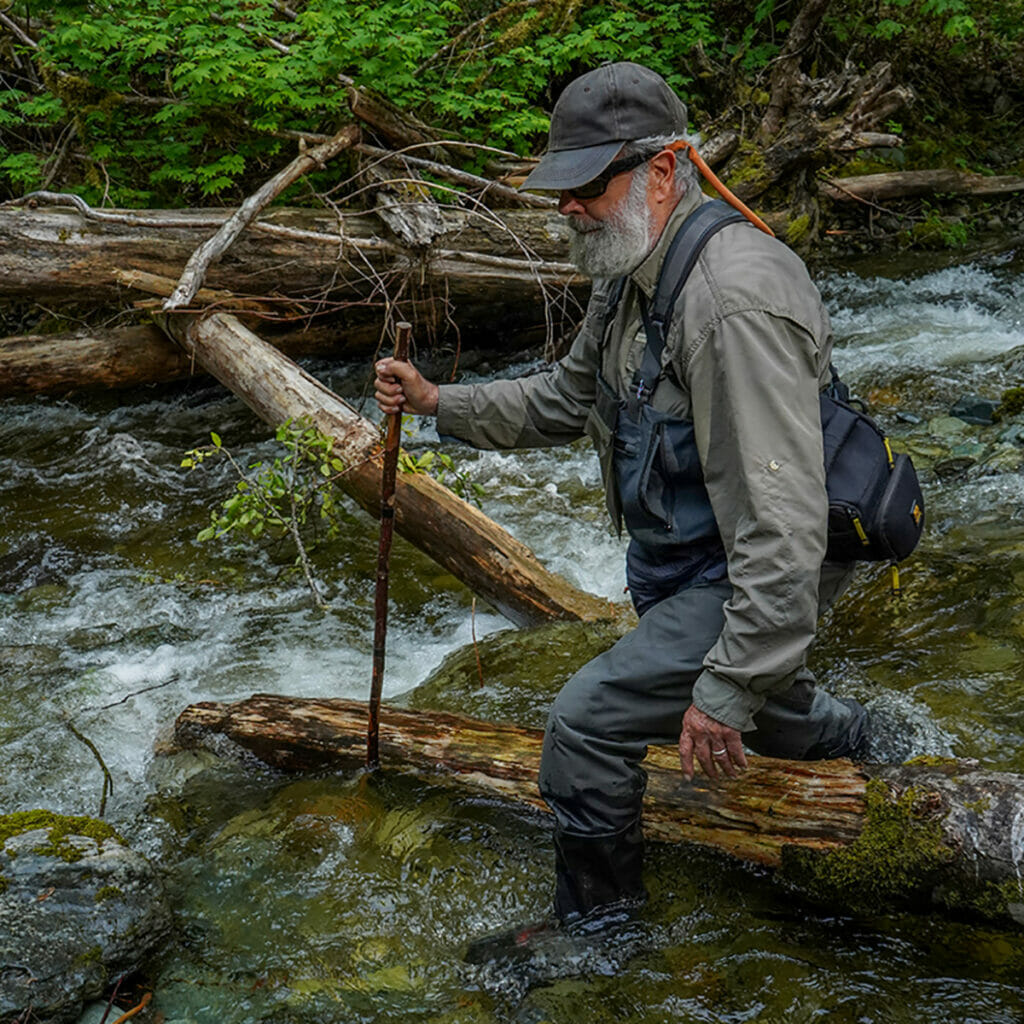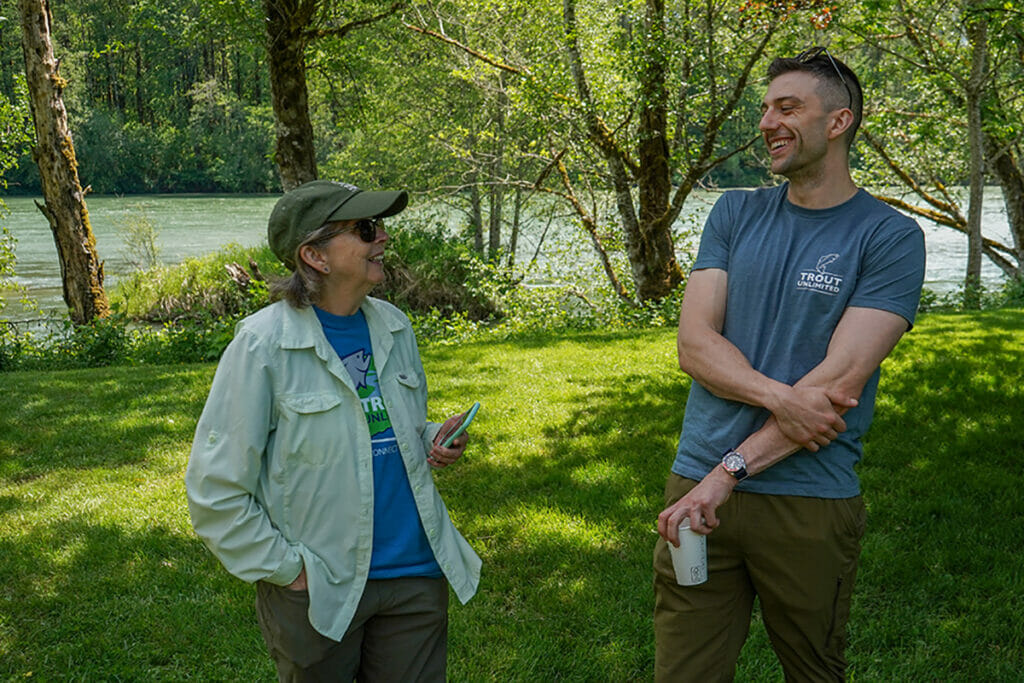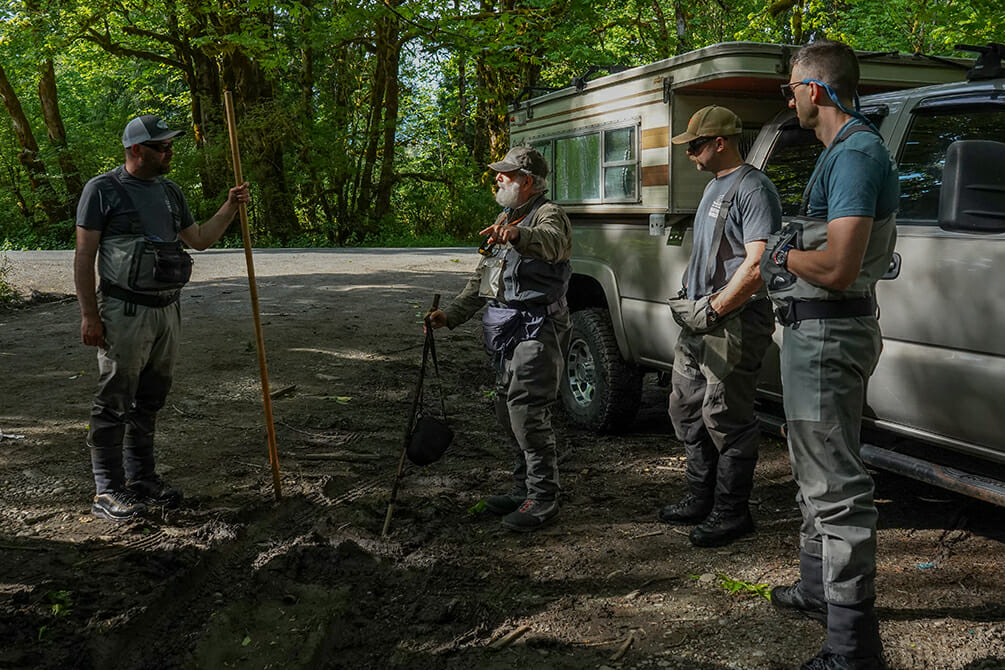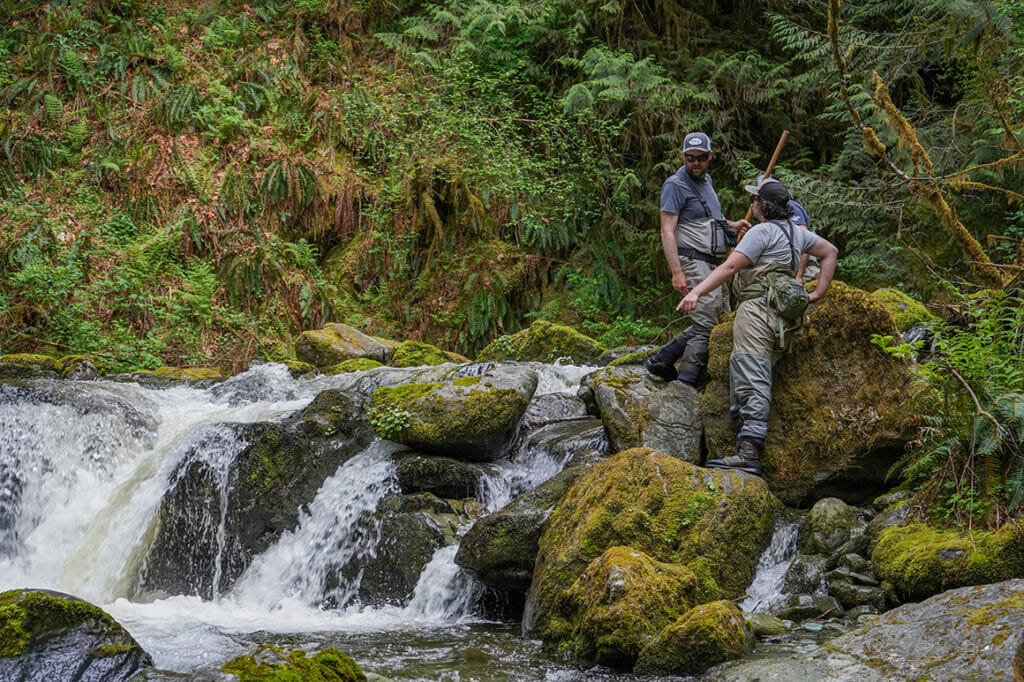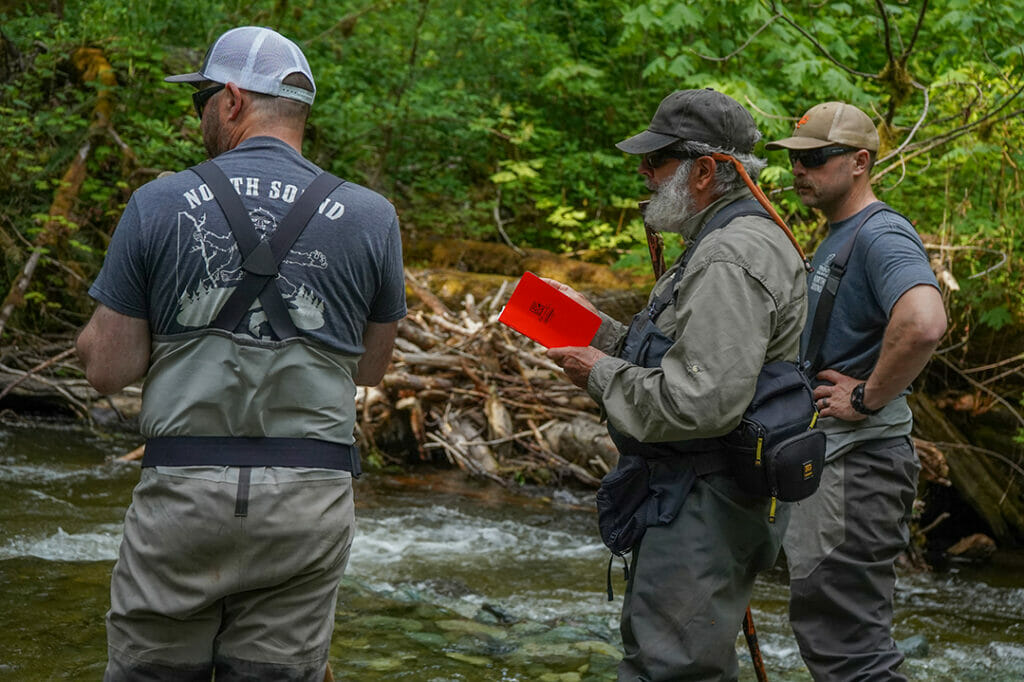 In the meantime, watch some great films and learn more about the chapter's eDNA study and the Skagit River Steelhead Spawner Surveys here: