Social distancing doesn't mean we have to detach completely. We are, after all, united in our love of trout. And nothing connects us to them — and one another — quite like fishing. So in this time of unprecedented social distortion, it's comforting to know that our trout fishing community is still able to find novel and appropriate ways to connect with one another — even the friends we haven't met yet.
Take, for example, this exchange shared by Gore Range Anglers Chapter President Greg Hardy. Not unlike a lot of 27-year-old fly fishermen in Colorado, Greg's son Steven drives an earth-toned brown Subaru with a vivid assortment of fishing (Ross Reels, Sage, Lamson, TU) and skiing (Vail, Breckenridge, Beaver Creek, A-Basin) stickers in the window, along with a special edition "Protect Our Rivers" license plate benefiting Colorado Trout Unlimited.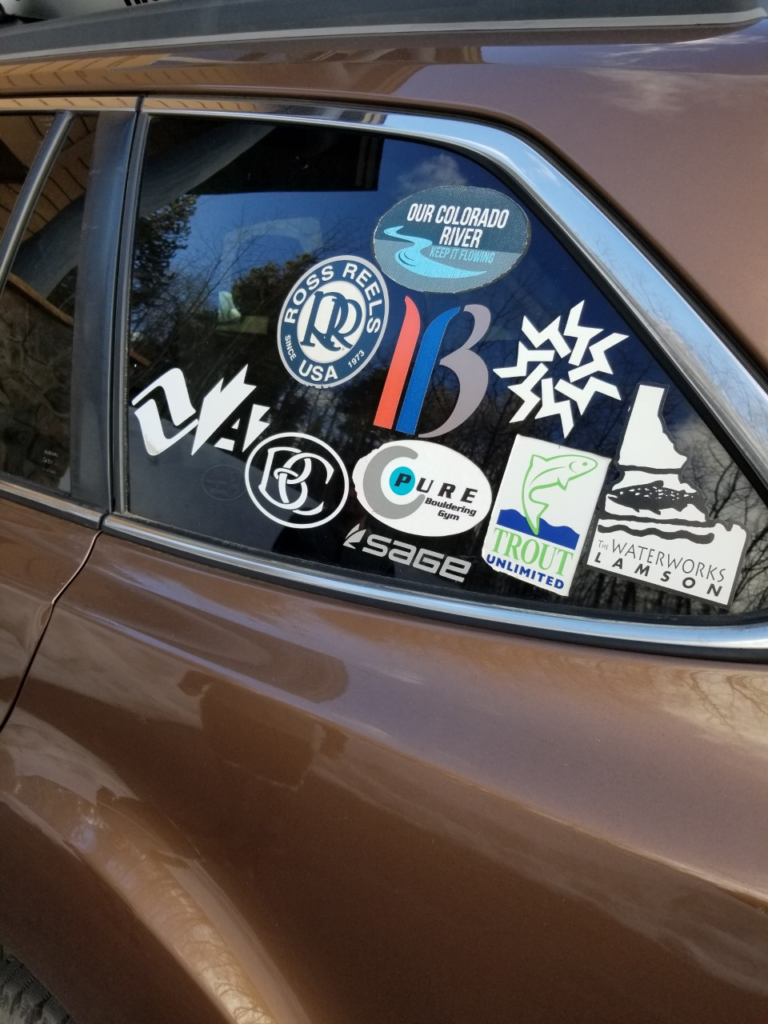 The other day, Steven walked out of his apartment in Colorado Springs to discover a mystery packet on his windshield containing this note from "a fellow fly fisherman":
He flipped it over to find an assortment of a half dozen beautifully tied flies, thoughtfully considered and perfectly timed for the budding spring fishing season.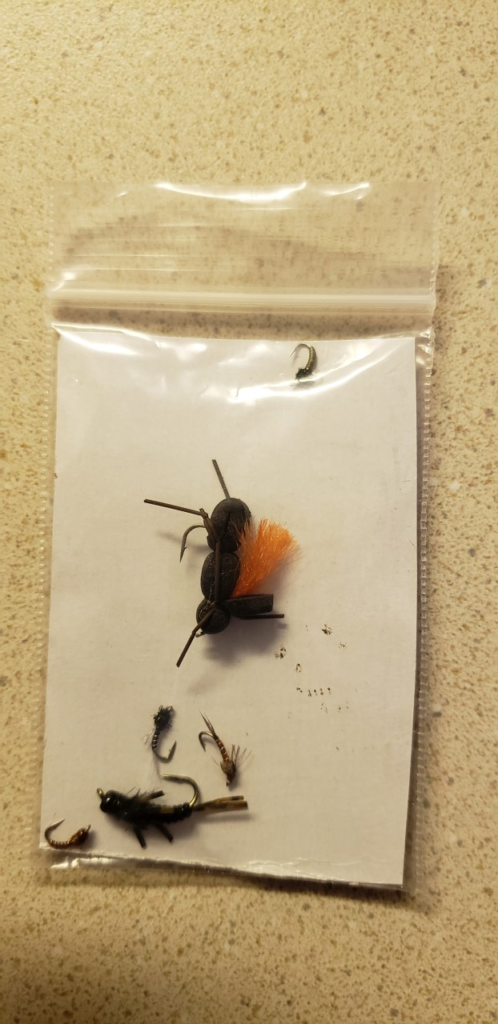 Not knowing who to thank — and respecting the mystery angler's personal space — Steven put a thank you note on his windshield in an attempt to meet his new fly fishing friend. But so far, his generous neighbor's identity remains a secret. All the same, it's random act of kindness from one fly fisher to another that we can all appreciate in these strange times. And maybe even pass along.