They look nervous. Until camp started, most hung by their parents, belying their teenage trend toward independence. Most are from Pennsylvania, but surprisingly at least seven of the 23 attendees at the 2019 Rivers Conservation and Fly Fishing Youth Camp are from other states—including one from Kansas. They are nervous about meeting new people. Nervous about their fly-fishing skills. Nervous about being away from home.
Rod Cross, in his 23rd year volunteering at the camp, anticipates their thinking.
"We are all here for you, at anytime, day or night," he tells them. "But, I realize you might not want to confide in an old fogie like me. So, I want to introduce you to Hunter and Ethan."
Rod points to the back of the room. Two men in their 20s wave back to the teenagers.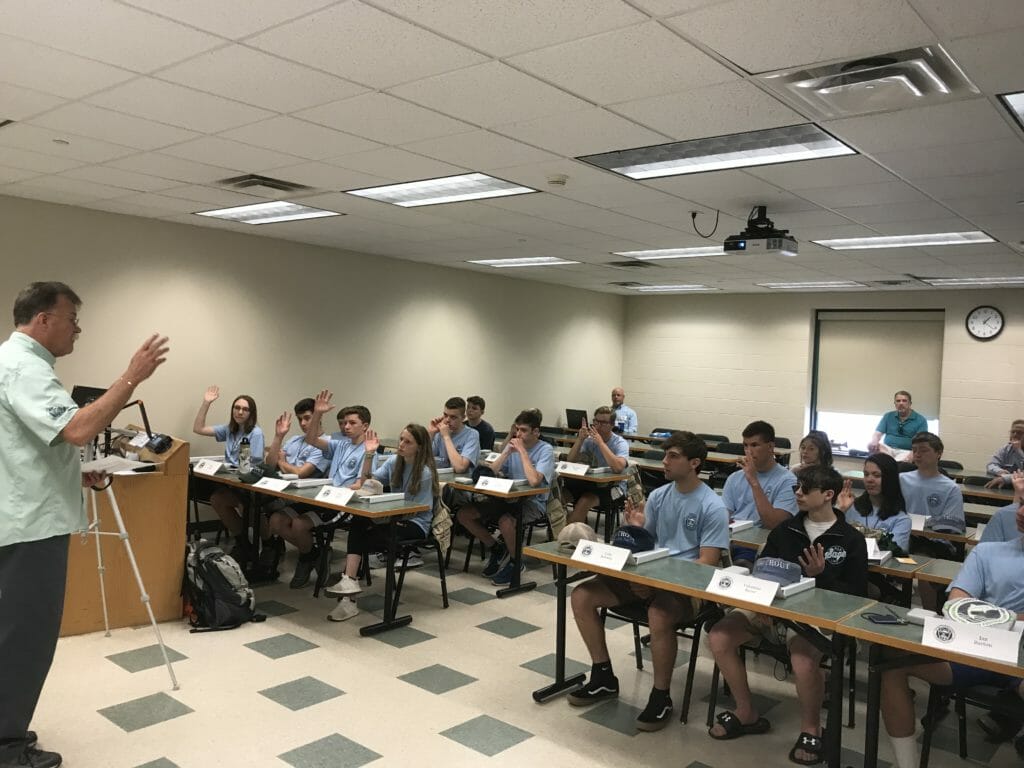 Ethan attended the camp in 2015, and now studies environmental restoration in college. He was asked by Ryan Heisler, another former camp attendee, who is now helping to lead the camp, to come back and serve as a gillie. Interestingly, the camp uses the old-school Scottish term gillie, to describe their volunteer guides.
Ethan, in turn, recruited Hunter who attended the camp in 2017, to come back this year as a gillie. Hunter is studying wetland restoration at Juniata College.
"I went to other private camps, camps run by the state, nothing compares to this," Hunter says. "It is flat-out the best camp around."
The "Rivers Camp" was started 25 years ago by TU (and fly fishing) legends, Inky Moore and Dr. Jack Beck. The Cumberland Valley Chapter is its sponsor, but the Pennsylvania Council and other chapters also help out.
"Jack wanted every state that TU is active to have a camp," says Mike Klimkos, who has volunteered for an incredible 25 years at the camp. "Today, there are 27 camps modeled after the original Pennsylvania Camp. Jack would be so proud."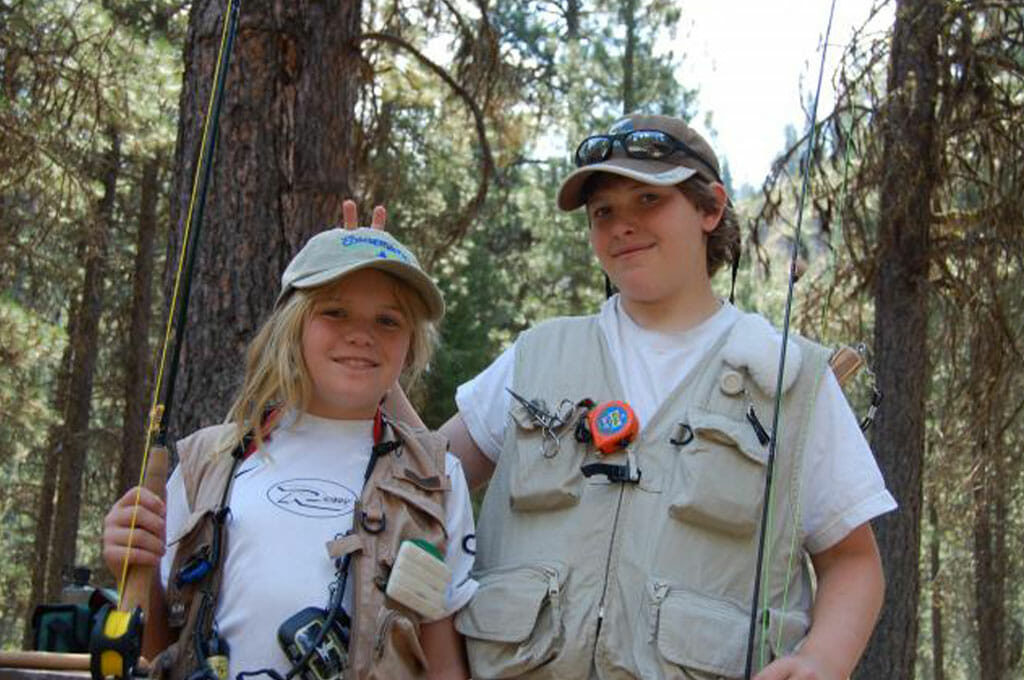 The camp teaches college-level instruction in aquatic ecology, erosion, bugs, riparian corridor protection, watershed management and more. The students learn to fly fish from some of the best anglers in Pennsylvania. They will learn to tie flies to imitate the insects the trout are eating. They will conduct a habitat restoration project as a team and learn that good fishing does not just happen. It results when people like them are willing to give back, and invest in the rivers we love.
"I was always a lover of fishing and the outdoors, but when I went to the Rivers Camp, I was still very undecided about my future career goals," says Ryan Heisler, who is now helping to run the Rivers Camp. "The camp opened the door to not only a career in conservation for me, but a door in Trout Unlimited. When the students leave on the last day. I say, 'By being at this camp and learning everything you did, you now owe all of us one thing. You need to leave here and continue to be leaders, conservationists and a good example of sportsmanship."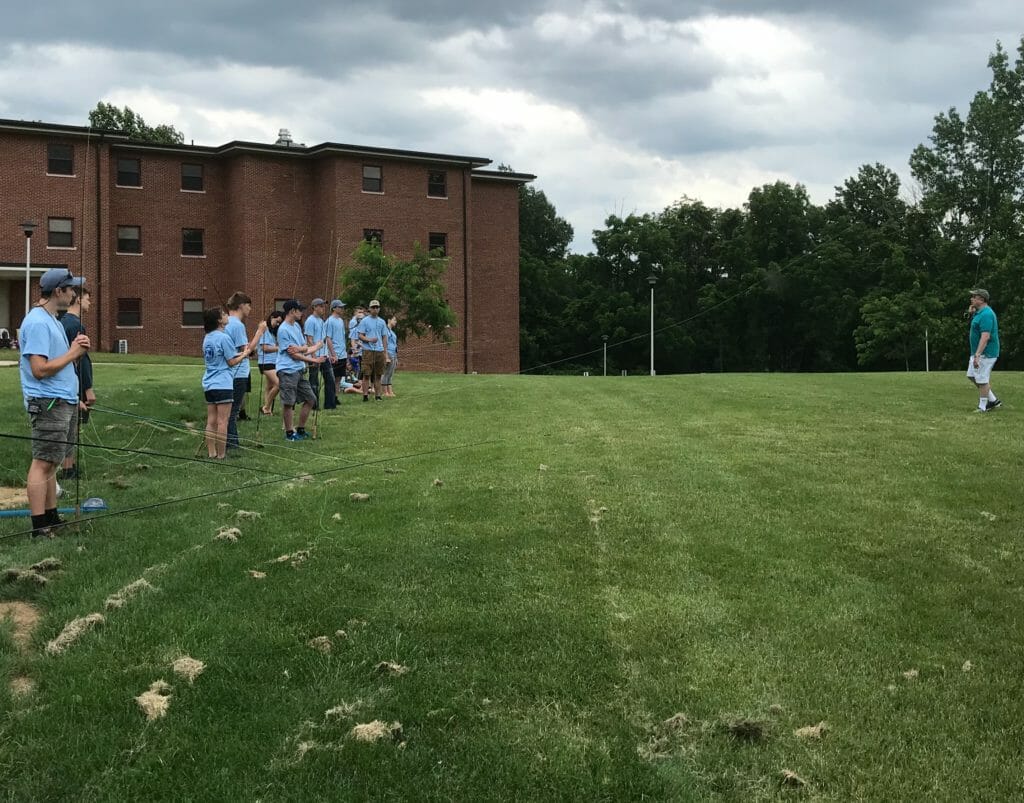 We fly fishers speak a complicated jargon. "You using a 16 or an 18? Is it a dark red quill or a cream Cahill? Can you hit that with a reach cast, or do you need to roll it?" As we learn to distinguish between bugs, and use different casts, we become better anglers.
The legends such as Inky, Jack Beck, and Charlie Fox were wise enough to realize that it does not matter how accomplished we become as individual anglers. If we are not teaching the next generation of conservation stewards, all of our good work will be lost.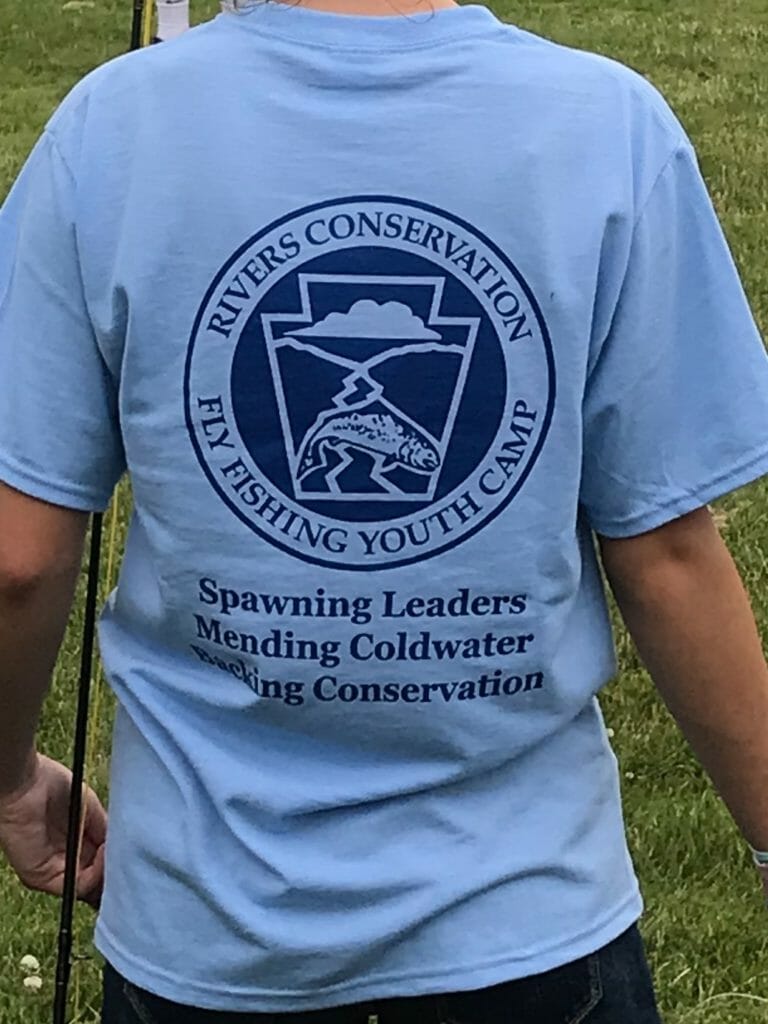 On Friday, I am dropping my son, Casey, off at the Tri-State Youth Camp run by Virginia, Maryland and the National Capital Chapter of TU.
And when I do, I will lift a silent prayer of thanks to Inky and Jack and Mike, Ryan, Rod, and the many others who are willing to teach our sons and daughters to fish, learn about conservation, and most important, to give back.
Chris Wood is the president and CEO of Trout Unlimited. He works from our Arlington, Va., headquarters.