Editor's Note: The Strawbridge family from Lakeland, Fla., is hiking the length of the Continental Divide Trail – all 3,100 miles of it – from Canada to Mexico. Henry Strawbridge, 14, will be providing updates of their journey to Trout Unlimited as they pass through the historic range of seven native trout species. You can track the family and see reports submitted by Henry on this map.
By Henry Strawbridge
Between Steamboat Springs, Colo., and Lake Granby, the trail was like one long, beautiful ridge walk. The sky is filled with high peaks covered in trees. And a gigantic cloud of smoke from the Cameron Peak Fire billowed in the distance. We were walking east toward the fire, so we were a little nervous. My dad used his Garmin to text a friend who was watching the Colorado fires for us. He told us that the fire was 18 percent contained and that we would walk well to the south of the fire. 
"I've been watching it for weeks," he said.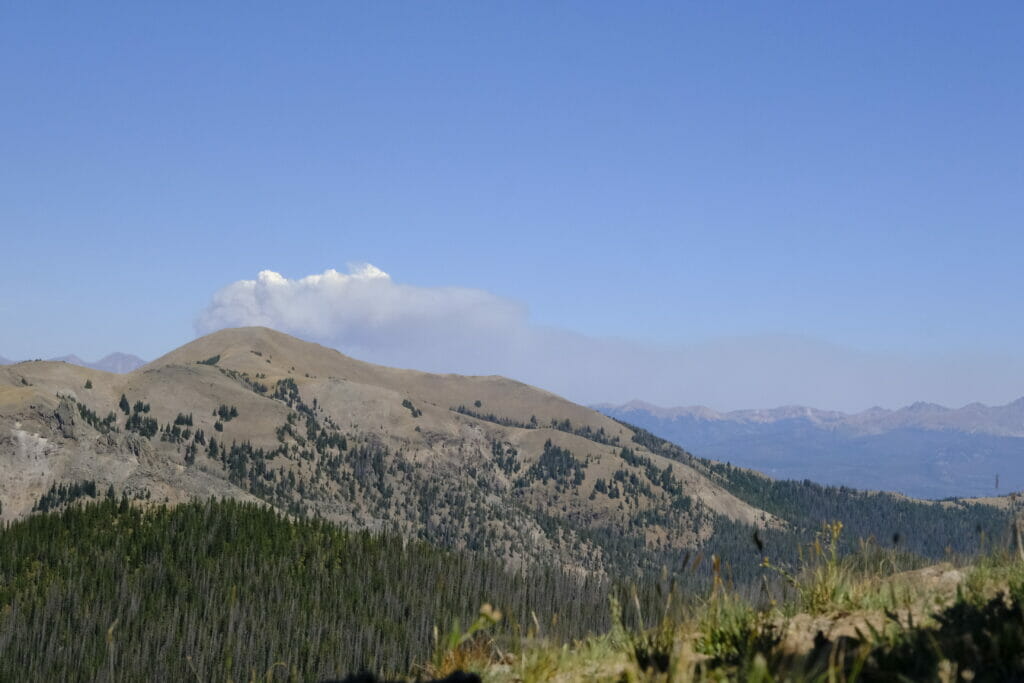 Bow hunting season had begun that weekend, so every trailhead and high ridge had at least one camouflaged human in the area. It was not unusual to come across a hunter with his bow on his string and his face blackened for a night's stalk. It was a little frightening if you came upon them at twilight.
It was not a bad place to be looking for wildlife. There were deer, elk, and moose everywhere. Our best elk sighting was on the second to last day, when we came over a pass. Down in the valley we saw a group of about 50 elk, two bulls were fighting, their antlers clacking when they crashed together. From that exact spot at the top of the pass, we also saw a bull moose kneeling beside a lake, and four mountain goats along a ridge above him.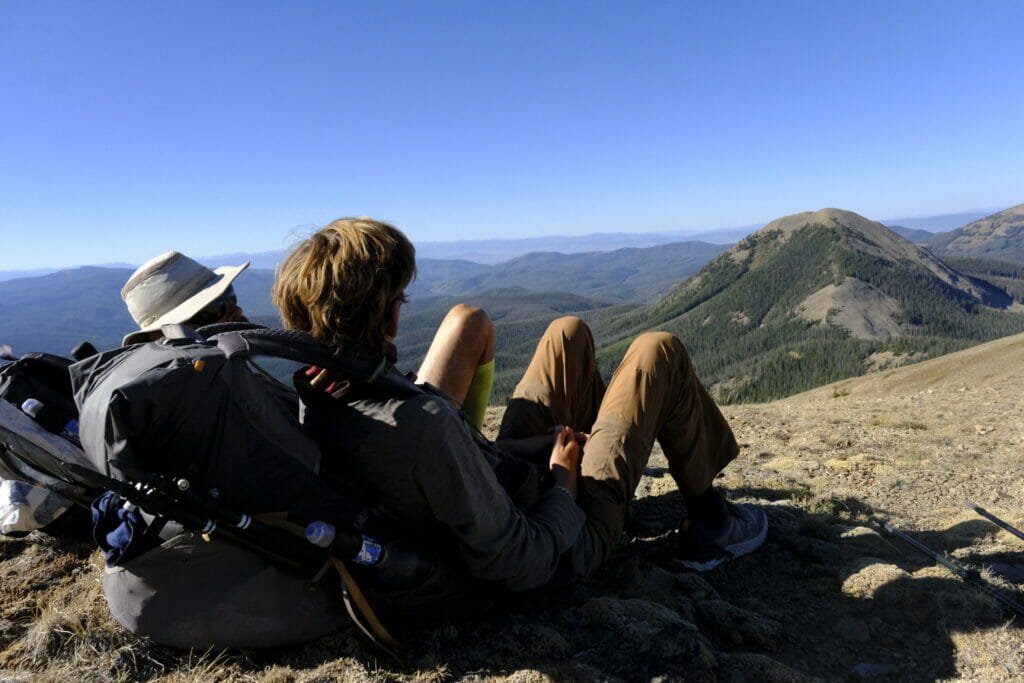 During this stretch, we also reached the highest point of the trail since the border. This literal point was called Parkview Peak and the trail up to it was no more than a climb straight up the western ridge. There was no trail, you just walked through the rocks and the grass toward the next cairn, which ran up the ridge line every three hundred yards or so.

Colorado is drastically different from Wyoming. We marveled at the way this trail can change so fast. One day you're in the craggy peaks of Wind River Range, the next you're in the desert, and then, all of a sudden you're in the Rocky Mountains.

Our destination was Lake Granby, the second biggest lake I'd ever seen. It is a massive, boat-infested lake that seems to have swallowed several deep valleys. Although the burger place near the shore was delicious, the lake was packed for Labor Day weekend. Pontoon boats and speed boats alike filled the lake. Everyone seemed to want to get one last sunny weekend on the lake before the weather changed.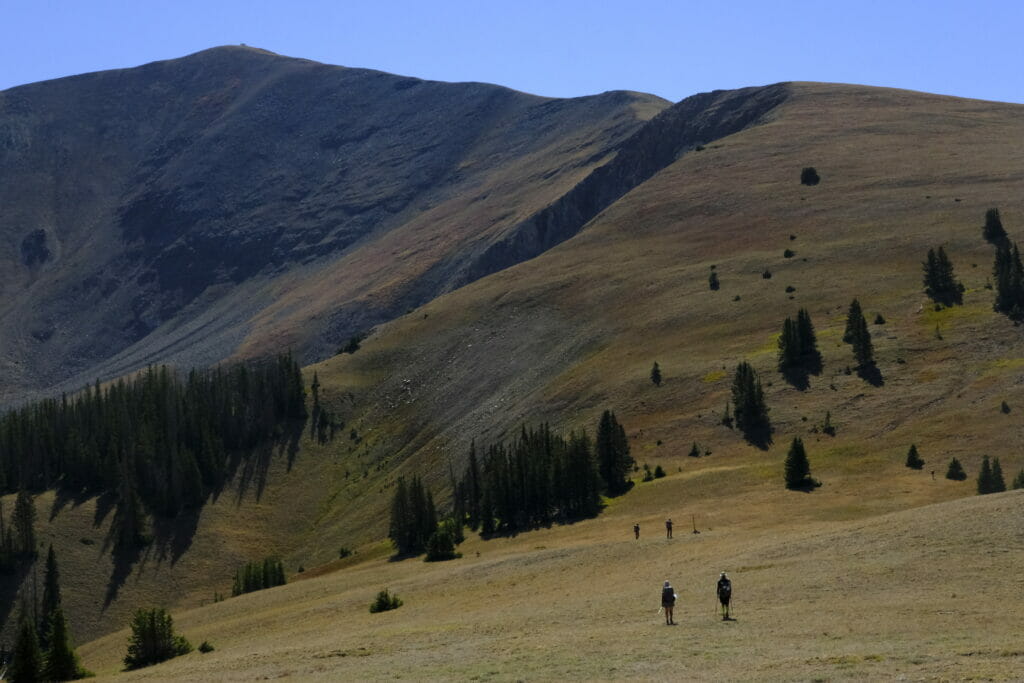 Although we made it to town by lunchtime, we didn't finish the day until about 6 p.m. We were supposed to meet up with my Uncle Stephen at the Arapahoe Trailhead. From there he would take us to Denver.

Our plan, since he lived in Denver, would be to stay with him and his family for two whole days. If we got our resupply done on the first day, we could have a full day off.

That is not what happened. We got our resupply done, yes, but we ended up staying for four days. The reason we stayed was because a record early winter storm loomed. Being from Florida, we didn't want to walk in a snowstorm and camp in below freezing weather. Our two days off trail became four, and we were not even a little bit sad about it.
Until next time,
Henry
COVID-19 note: The Strawbridge family anxiously watched as the coronavirus issue threatened their plans to do the CDT this year. After careful consideration the family made the decision to drive to Montana to start the trip to avoid any possible exposure on airplanes. None of the family members are exhibiting symptoms. They will continue with limited contact with the outside world throughout the duration of the trip.