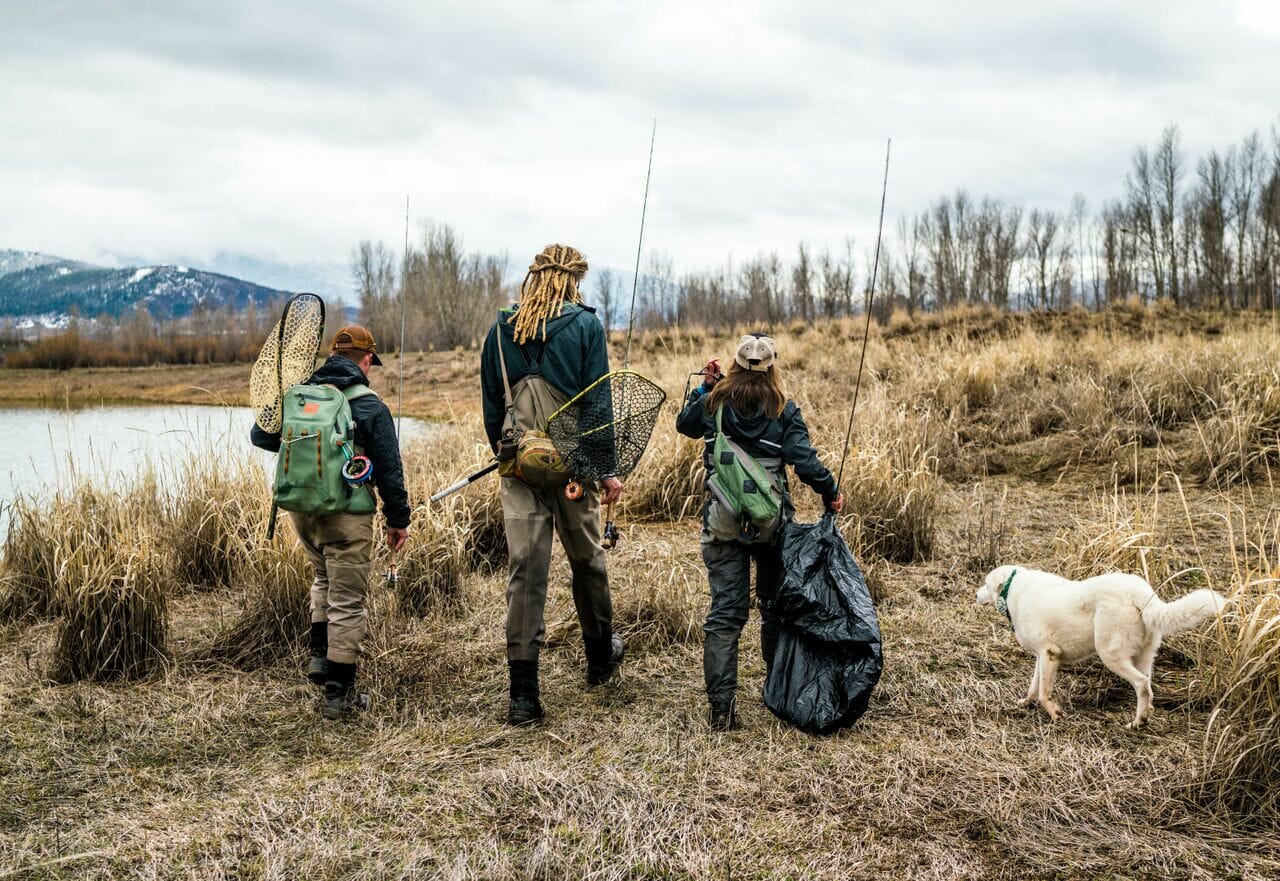 TU Costa 5 Rivers Club Spotlight:
Sewanee: The University of the South
We recently chatted with Zoë Mihalas, a former TU Teen Leader, recipient of TU's Distinguished Service Award for Youth Education, and current president of the Sewanee 5 Rivers club.
After re-founding the club last year, she has done some incredible things for the group of young anglers. They have 145 members and are one of the biggest clubs on campus. Follow along below to learn all about the fly-fishing Tigers down in Sewanee, Tenn.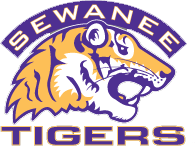 Tell us a little bit about your club.
The Sewanee Fly Fishing Club is a community focused on conservation, environmental advocacy, diversity in the outdoors, and getting outside, all through fly fishing.
We want to promote fly fishing as a form of outdoor recreation by bringing together students and faculty from all over campus and providing an environment conducive to learning about the art of fly fishing. Through fly fishing, we motivate members to develop a conservation ethic.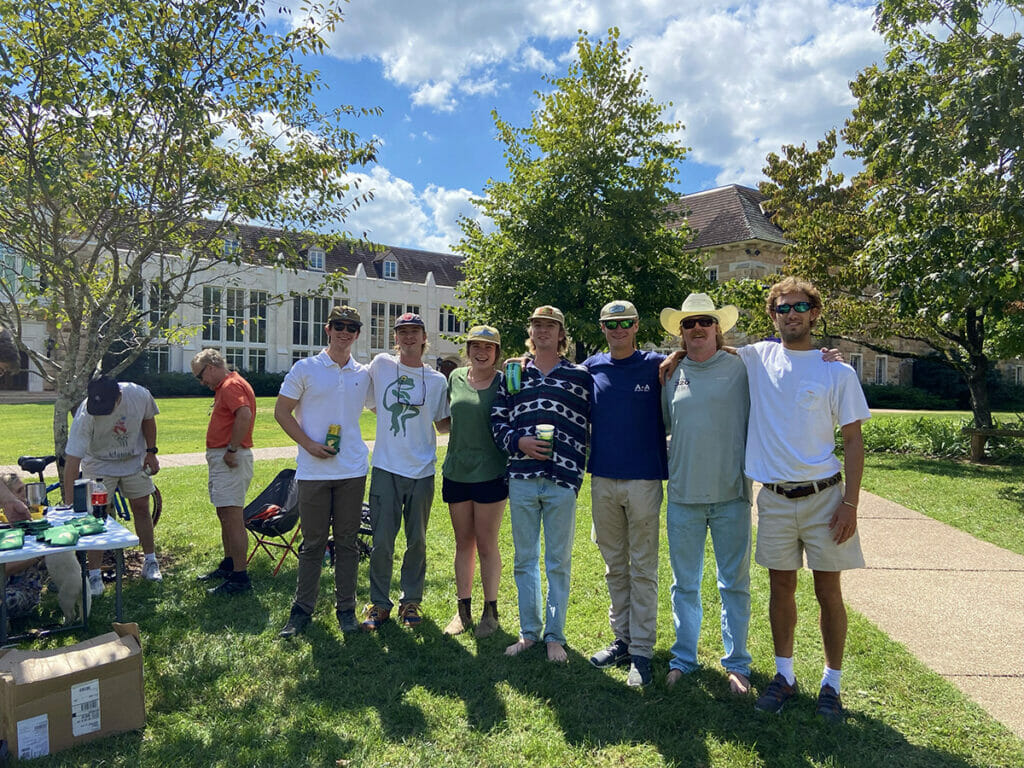 How did your club get started?
Several iterations of 5 Rivers clubs at Sewanee have been present in the past. There has always been a great group of passionate anglers here, so we decided to reform the Sewanee Fly Fishing Club last year.
How many club leaders and members do you have?
We currently have 10 club leaders. With this being our second year, it has taken a bit of work to get the club up and running, but everyone on this committee is passionate and plays an important role in how the club is run.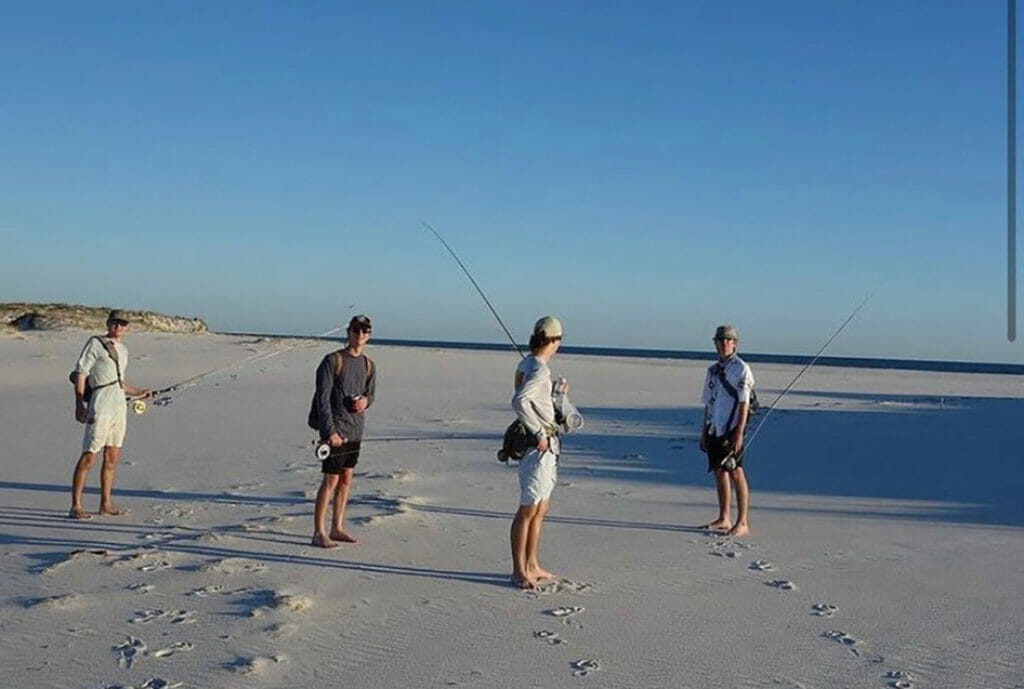 We have quite a diverse membership of 146 students from all over campus. In my mind, the purpose of this club is to make fly fishing accessible to students here, along with creating a community conducive to learning, camaraderie, and friendship.
What is the fishing scene like around Sewanee, and where do your club members usually fish?
Sewanee's campus sits on about 13,000 acres atop the Cumberland plateau. We are lucky enough to have several lakes on campus that are good for practice and getting the community together. We have several rivers below us, including the Elk River. We spend a lot of time making the drive to the Great Smoky National Park as well.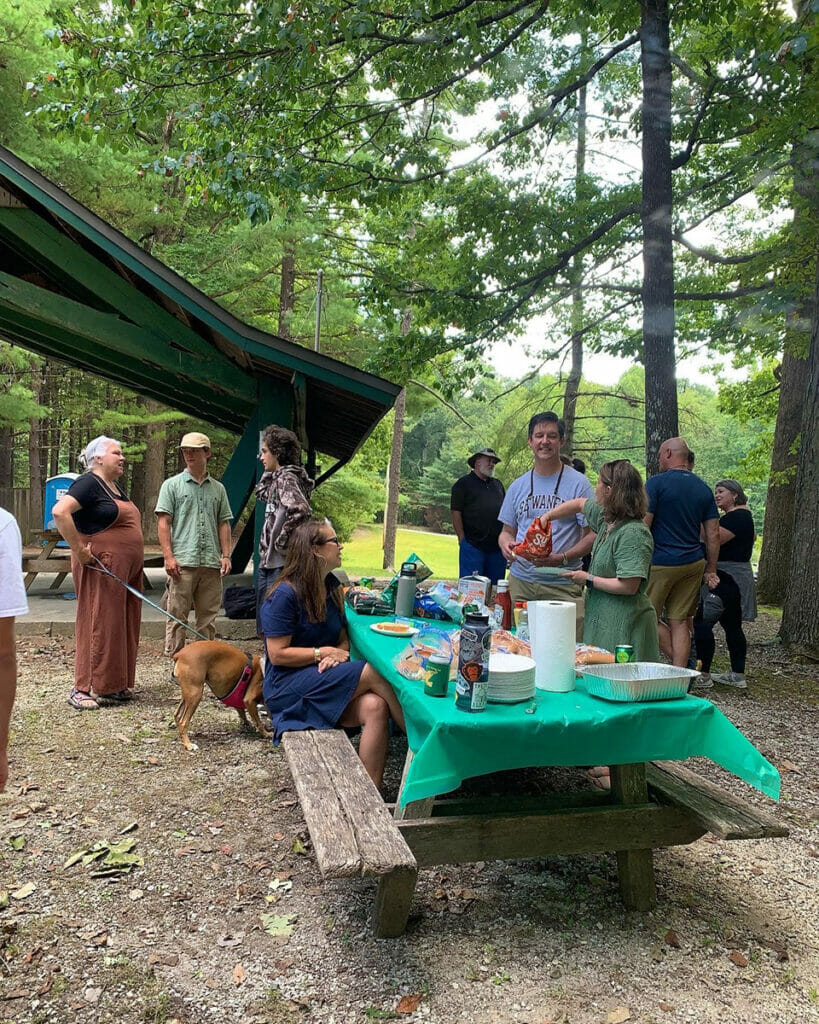 It is fair to say that most club members like to fish cold water, but a few do prefer saltwater.
Describe the events/programs your club has planned for the year.
We start the year by hosting a cookout at a lake on campus. We cook up some hotdogs, hand out stickers, do some fishing, teach some members how to cast. All the good stuff! It is a great way to begin the formation of a new community on campus. We've done a whole lot of fishing as well!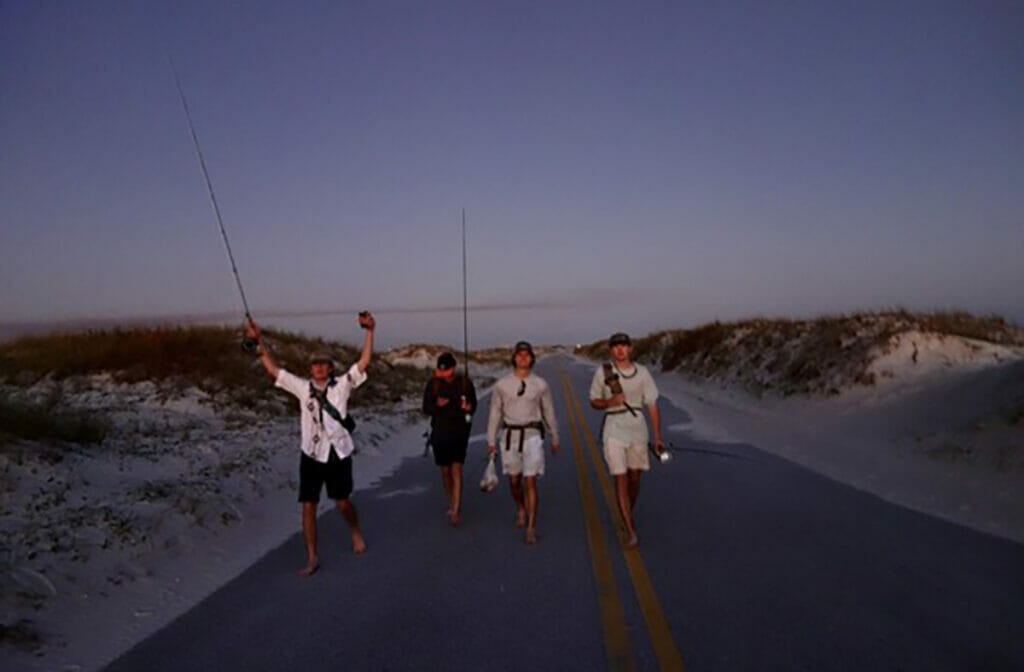 Looking forward to next semester, we plan on hosting meetups, varying between conservation projects, fly tying, community outreach, fundraising, and social programming. We have a couple trips lined up in the spring with other 5 Rivers clubs. All of these events are planned with the goal of getting Sewanee students outside, socializing in a healthy way, and conserving the environment.
If your club could take on any conservation project, what would it be?
There are several rivers, creeks, and lakes near our campus here at Sewanee that could use some cleaning of trash and debris. In a more radical sense, we'd remove some dams and recreate productive wild trout fisheries.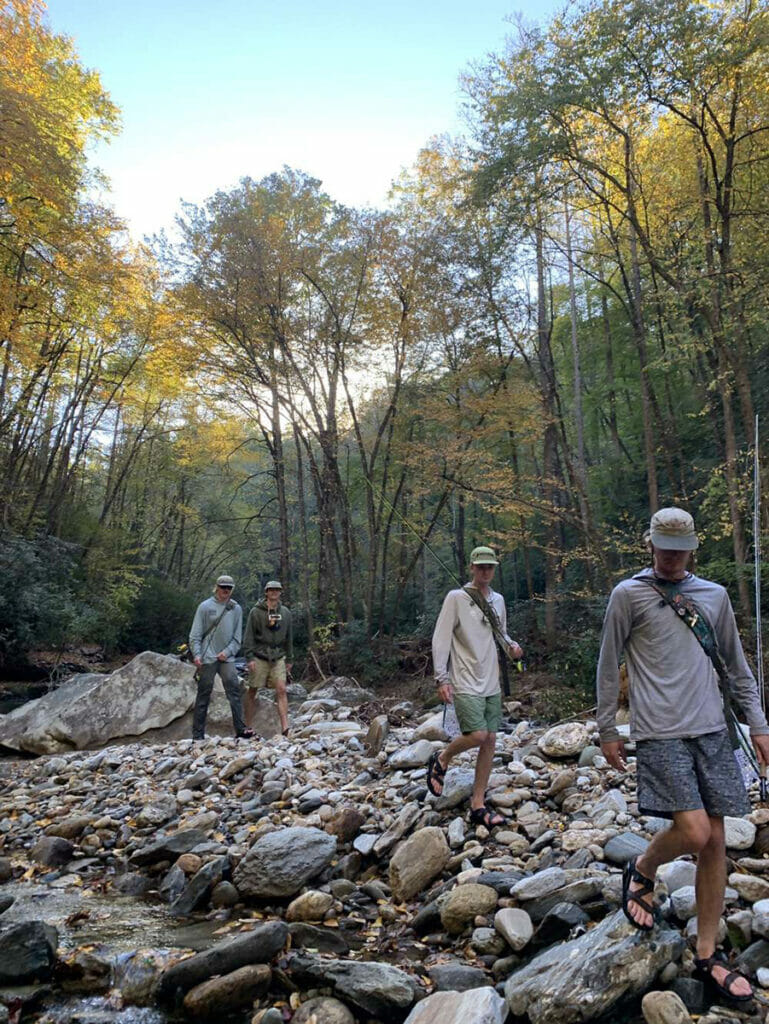 How do you recruit new members?
Instagram and word of mouth are the most effective. Sewanee is a small school and word spreads fast; this works in our favor when forming a club. It is great to have an Instagram account to direct people to sign up using a registration form linked in our bio.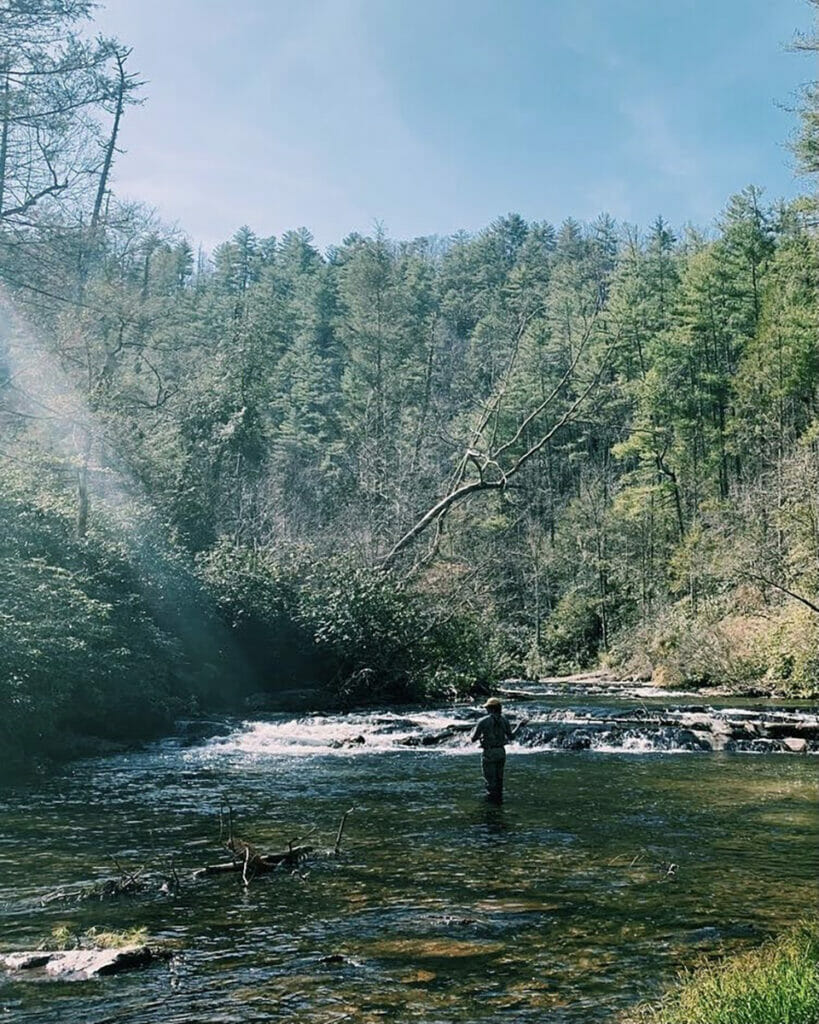 What would you say to a college student who is considering picking up a fly rod for the first time or is interested in getting more involved with the fly-fishing community?
There isn't a better escape from the stress of school, pressure to perform, and anxiety about the future than stepping into a river to fish. You're going to be bad at it at first, but you'll learn quickly. The sport forces you to exist where your feet are.
It's all about just giving it a try. Pick up the rod and go spend time with good friends. Once you try it, it will be hard to put the rod down. You won't regret the decision.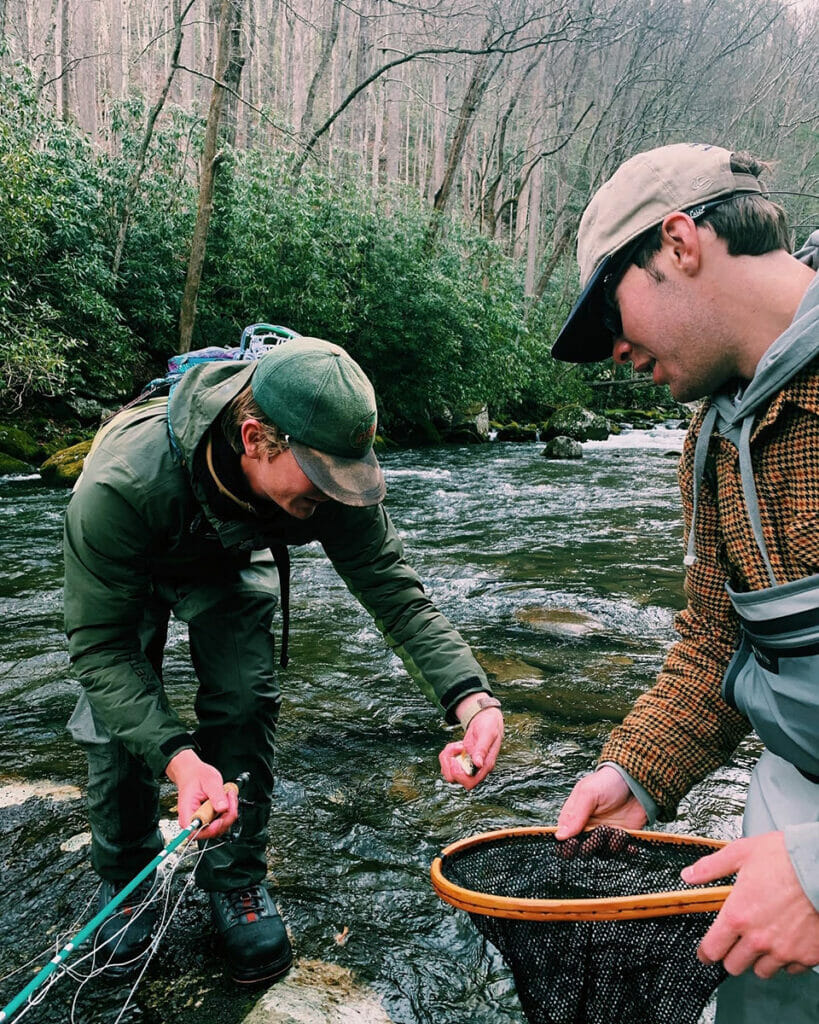 In your mind, what does the ideal future of your club look like?
I would love to see us host more events, but Sewanee is a really busy place already. A few more long-distance trips would be awesome as well. Whether it's with another club or just anyone that can make it, it is cool for everyone to experience different fisheries and camaraderie.