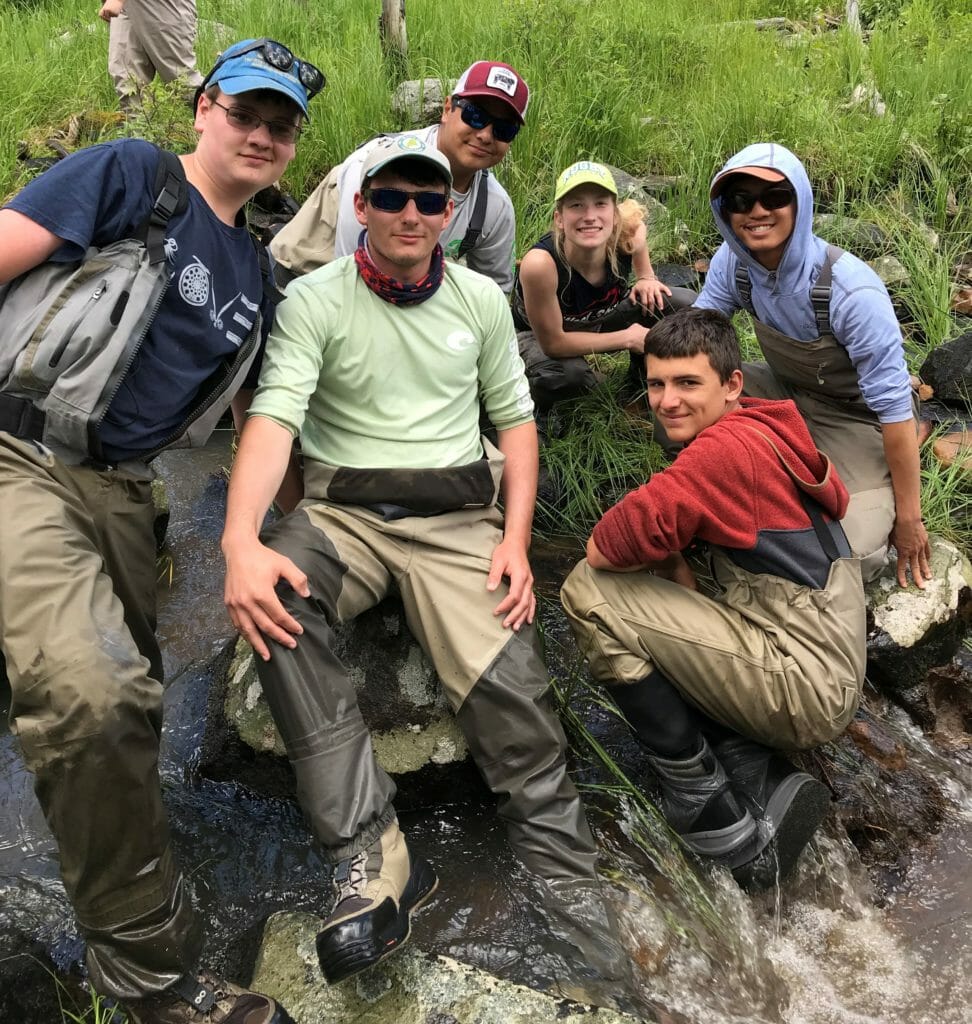 Each year TU welcomes 300 new TU Teen members through our twenty-four regional Conservation and Fly Fishing Summer Camps & Academies. These budding teen members are usually learning about Trout Unlimited for the first time at one of these camps, entering camp as an enthusiastic angler and leaving as an inspired conservationist. For a lot of these young fly fishers, though, they aren't sure what comes next and have given very little consideration to how they can remain active with TU.
That just doesn't sit well with us at Headwaters. So, each fall, the new batch of TU Teens receive a "Welcome" letter from teen leaders who serve on the Youth Leadership Council, or YLC. The YLC are a group of teens that have attended the TU Teen Summit, our national leadership conference, and stay involved during the school year via a YLC workgroup. The different groups complete outreach projects both locally and nationally and use tools such as Instagram and the "Welcome" letter to get more teens involved.
The teens receive a snail-mailed envelope addressed to them personally–a rarity these days–and they come in the mail just as teens are receiving their new membership cards and possibly first Trout magazine. The letters tell a personal story of how the young author came to TU and rose to be a teen leader in the YLC and at their chapter. The teen is encouraged to stay involved by volunteering with their chapter, and they are invited to apply to the Teen Summit the following year.
The project is in its 4th year and we have heard from teens that attend the Summit that they remember getting their letter from Zoe, Andrew, or Susie and a little smile spreads across their face.
We believe that making a personal connection between the new teen member to their peers is an important one, and it models to them that TU is made up of folks that look like them and share their experiences. They are the future leaders of TU, after all.