This Wednesday, the Senate Energy and Natural Resources Subcommittee on Public Lands, Forests and Mining will hear a slew of bills, four of which are of particular importance to TU members and supporters.
Find a brief description of each below and then click on the links for more information. Also, please call your elected representative to let them know how important these bills are to you. It's easy to do — just call the United States Capitol switchboard at (202) 224-3121 and an operator will connect you directly with the Senate office you request.
---
Colorado Outdoor Recreation and Economy (CORE) Act: S.173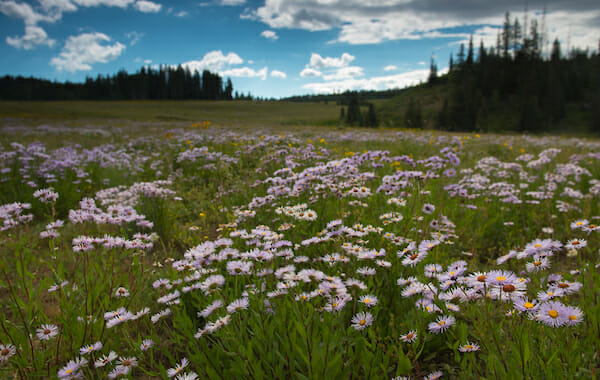 The CORE Act provides significant protection for the lands and waters valued most by the sporting community. A recent Trout Unlimited analysis of critical fish and wildlife habitat protected in the bill's framework found that the CORE Act safeguards
2,416 miles of streams
100 miles of native cutthroat trout steam habitat
12 cutthroat trout lakes spanning 804 acres
nearly 7 miles of Gold Medal fishing water
and an additional 88 miles of Gold Medal waters downstream of protected headwater landscapes
What's more, the CORE Act includes hundreds of thousands of acres of critical elk and mule deer range and nearly 100,000 acres of important migration corridors at a time when both the state and federal government have issued special orders focused on protecting animal migration routes. This broadly supported bill is an example of locally-driven conservation efforts that not only sustain our hunting and fishing heritage, but will also help our country achieve the goal of protecting 30 percent of our lands and waters by the year 2030.
---
Ruby Mountains Protection Act: S.609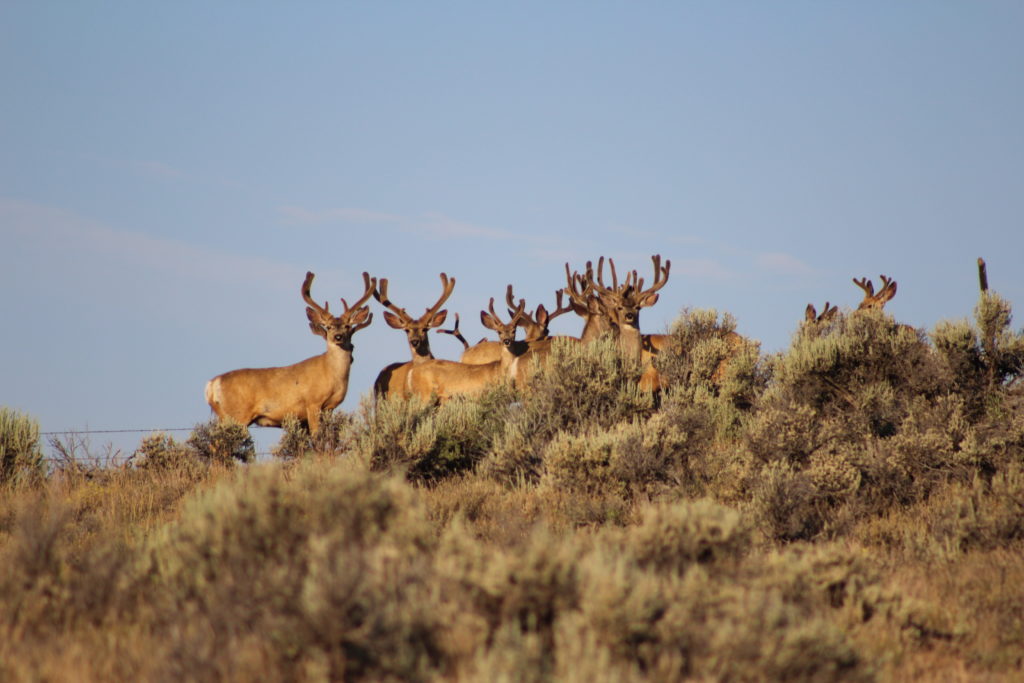 When a highly speculative oil and gas leasing proposal threatened to open the "Nevada Alps" to oil and gas exploration, it gave rise to a coalition of hunting and fishing groups who collectively called for the Ruby Mountains to be protected from oil and gas development.
After receiving over 13,000 public comments opposed to the lease sale, the Forest Service withdrew the proposal, but it was only a temporary reprieve. A long-term solution is needed to protect waters that are home to threatened Lahontan cutthroat trout, lands that are sacred to the Te-Moak Tribe of Western Shoshone, and the largest mule deer migration corridor in Nevada.
Senator Cortez Masto's legislation would place about 310,000 acres of National Forest lands in the Rubies off-limits to oil and gas development, along with another 40,000 acres of the Ruby Lake National Wildlife Refuge.
---
Pecos Watershed Protection Act: S.182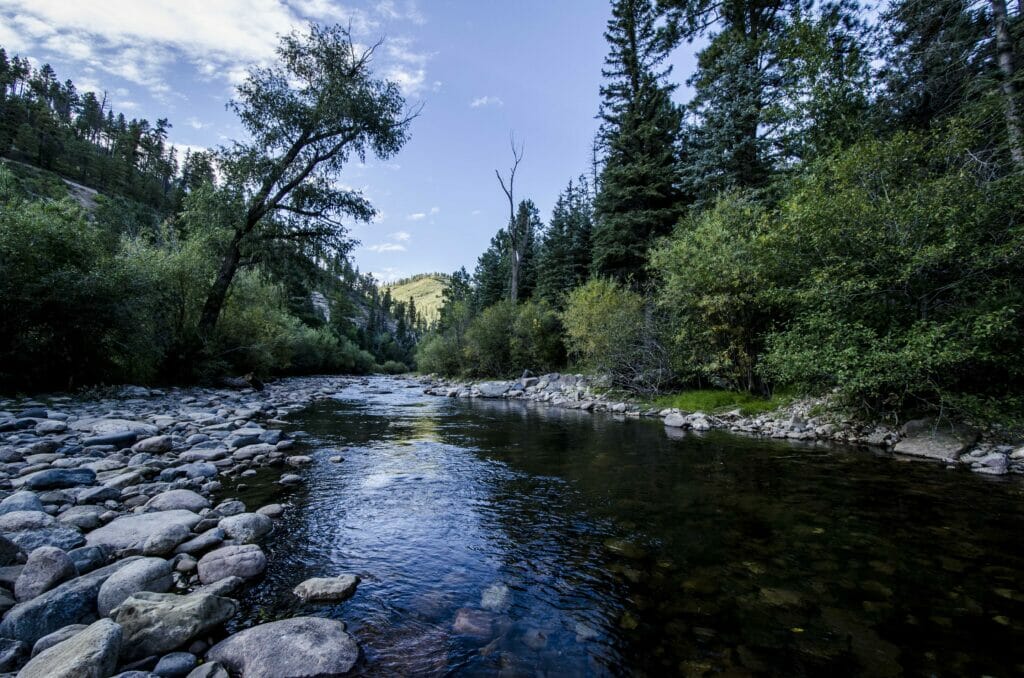 New Mexico's upper Pecos River is one of the state's most popular trout-fishing destinations, found just 20 miles from the capitol of Santa Fe, and is home to a growing recreation and amenity-based economy. Of particular interest to Trout Unlimited is the watershed's importance to the restoration of a unique population of Rio Grande cutthroat trout, known as the Pecos strain. Read more about our work in this region here.
The Pecos Watershed Protection Act is an important step to protecting native trout and this ecologically unique watershed, especially given the recent attempts by international mining companies to develop new hardrock mining operations in the heart of Pecos Canyon.
This bill would withdraw a portion of the federally managed minerals in the Pecos headwaters from new mining claims and development, thereby protecting water quality and trout habitat from new mining impacts, supporting native trout restoration and the region's growing recreation economy. This legislation has the support of local leaders and advocacy groups, including the San Miguel and Santa Fe county commissions, the village of Pecos, fishing guides and fly shops, and several local farmers and ranchers.
---
MAPLand Act: S.904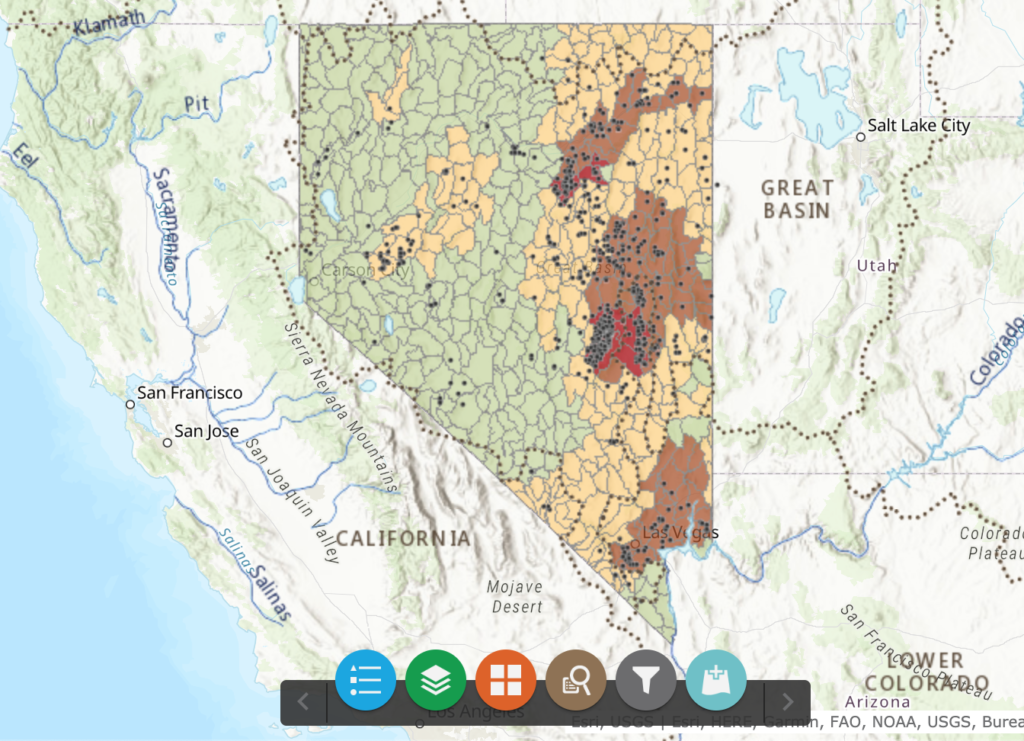 The bipartisan MAPLand Act legislation enjoys broad, bipartisan support among the hunting and fishing community. This much-needed provision provides guidance and funding for federal land management agencies to digitize access information important for outdoor recreation, including seasonal allowances and restrictions for vehicle use on public roads and trails, portions of rivers and lakes closed to watercraft, and waterbodies that have horsepower limitations.
Quality hunting and fishing opportunities have two requirements: healthy habitat and access. This bill makes sure that information about public land access and areas open for hunting and fishing is kept current and readily available for the public. This commonsense proposal will help to ensure that the world-class sporting opportunities found on America's public lands remain open for all to enjoy.
---