Intro to Faces of Restoration series:
TU works with some extremely talented characters while developing and completing projects in the field that help make fishing better. We are excited to bring you a series highlighting these Contractors. We hire equipment operators, truck drivers, laborers, material suppliers, engineers, technicians, and water testing labs. They are unique, talented, humble and some are downright wild, but TU's Contractors are a driving force behind successful projects.
Many of these projects help maintain the livelihood for some of the smaller outfits that are common in rural towns where many of our projects take place.
In Oregon, for example, we are working with partners on a "Salmon Superhighway" to open rivers to spawning fish and protect against flood damage. By replacing nearly 100 road crossings over 10 years, we are creating hundreds of jobs, investing $34 million into county roads and river infrastructure, and contributing $54 million to the local economy.
For one recent project in Montana to restore a section of Cedar Creek in Lolo National Forest, 96 percent of the $486,033 budget went to local firms, which put a dozen people to work on the job. Our friends at American Rivers recently produced a report that found ecological restoration creates 226,000 jobs and contributes $25 billion to the economy.
TU project managers take pride in fostering these relationships, building community, and hiring local, when possible. So, let the highlights of these fine people begin.
M. Jolma, Inc. helps remove a centuries-old dam to reconnect habitat
In August 2020, TU worked with our partners in northeast Wisconsin to remove a remnant logging dam in the North Branch Oconto River near Wabeno. The dam was originally installed over 100 years ago to help float logs through the town of Wabeno, which was historically a major logging town. It took a diverse and committed collection of partners to see this project through, with M. Jolma, Inc, being hired to complete project implementation. 
M. Jolma, Inc. has extensive experience completing projects that promote conservation and improve recreation opportunities in northern Wisconsin's natural resource-rich communities. Highlighted by its extensive portfolio completing stream restoration and road/stream crossing replacement projects, the company fosters valuable partnerships to work toward the shared goal of wildland preservation through eco-conscious construction. They have been a key player in northern Wisconsin completing projects that improve habitat and access for coldwater species like brook trout, and we were excited to hire them to help with this project. 
Based out of Ashland, Wisc., the team at M. Jolma, Inc. supplies services including excavation, clearing/grubbing, stream restoration, bank stabilization, culvert installation, bridge installation, ditch reconditioning and road restoration and resurfacing. Since the majority of their projects involve work rehabilitating for either conservation or recreational purposes, they find this type of work fulfilling to aid in preservation for all to enjoy, and this project was no different.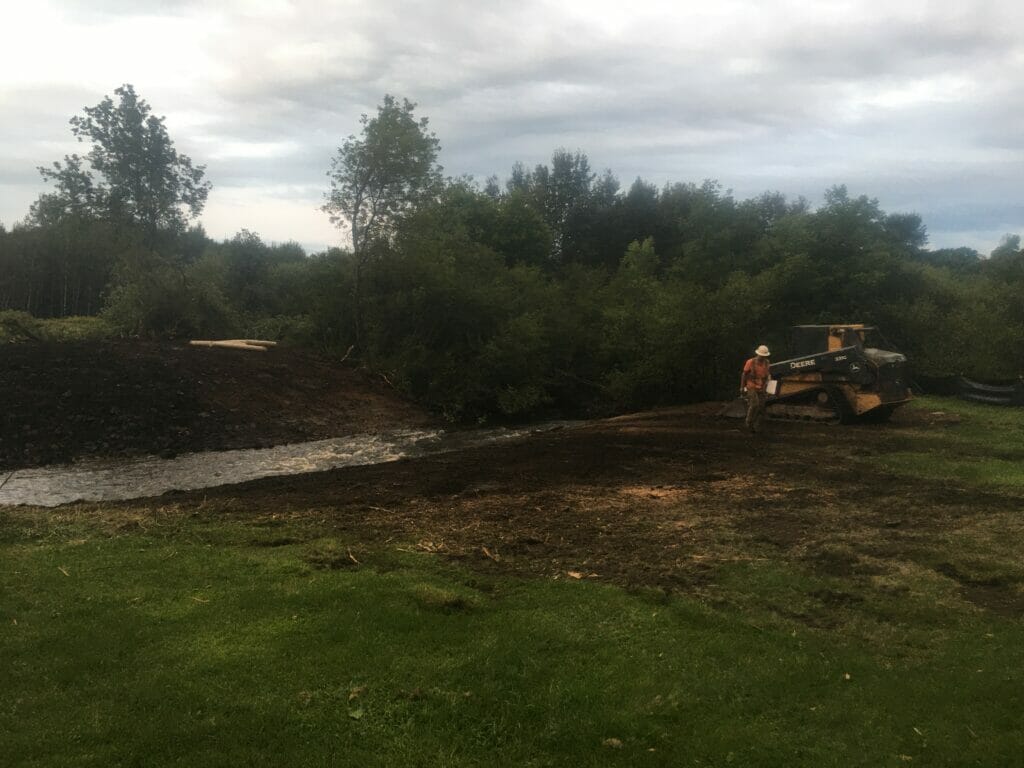 Removing this dam reconnected at least 1.5 miles of coldwater habitat in the North Branch Oconto River and restored stream flow conditions at the old dam site. Materials from the dam (large boulders and trees) were used on site to create in-stream habitat and stabilize the banks. Completing this project not only helped to restore aquatic habitat, but its location in the heart of Wabeno is helping to reconnect the community with the river.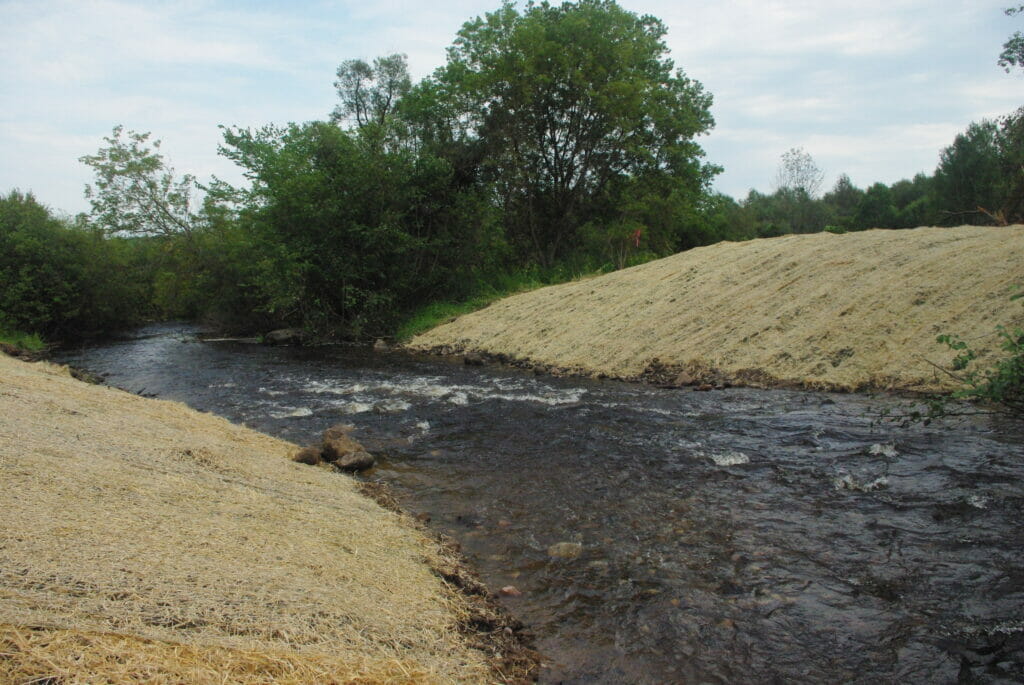 This project is a shared priority between TU and the U.S. Forest Service, so we thank everyone involved for funding and support to see it through to completion.