Editor's note: Water in the West is at a defining moment with severe drought and climate change upending decades of management practices and creating the need to find common ground so all users can benefit. Read or listen to learn more about how conflict can lead to collaboration in the second installment of our Western Water 101 series.
The Windy Gap Bypass Project perfectly defines how collaboration can ease conflict, and in the West, where water is scarce and big issues face our rivers, nothing could be more important.
For years, Trout Unlimited and Northern Water Conservancy District (Northern Water) were at odds over water supply projects and the health of the Colorado River near Granby. But after years of negotiations, TU came to realize the importance of Northern Water's need to safely and consistently deliver water to its half a million of customers on the northern Front Range, and Northern Water understood the need to reconnect the Colorado River for ecological and economic health.
Collaboration takes time … but it's worth it.
The Windy Gap Reservoir blocks the movement of fish and other aquatic organisms and degrades the downstream habitat. The health of the river below the reservoir has steadily declined since it was built in the mid-1980s, with documented losses of 38 percent of macroinvertebrate diversity––including the complete loss of giant stoneflies (a major food source for trout), the loss of native sculpin populations, and the decline of trout biomass in this state-designated Gold Medal trout fishery.
---
---
The goal of the Colorado River Connectivity Channel is to establish a natural river channel around Windy Gap Reservoir to reconnect the river and eliminate the reservoir's negative impacts.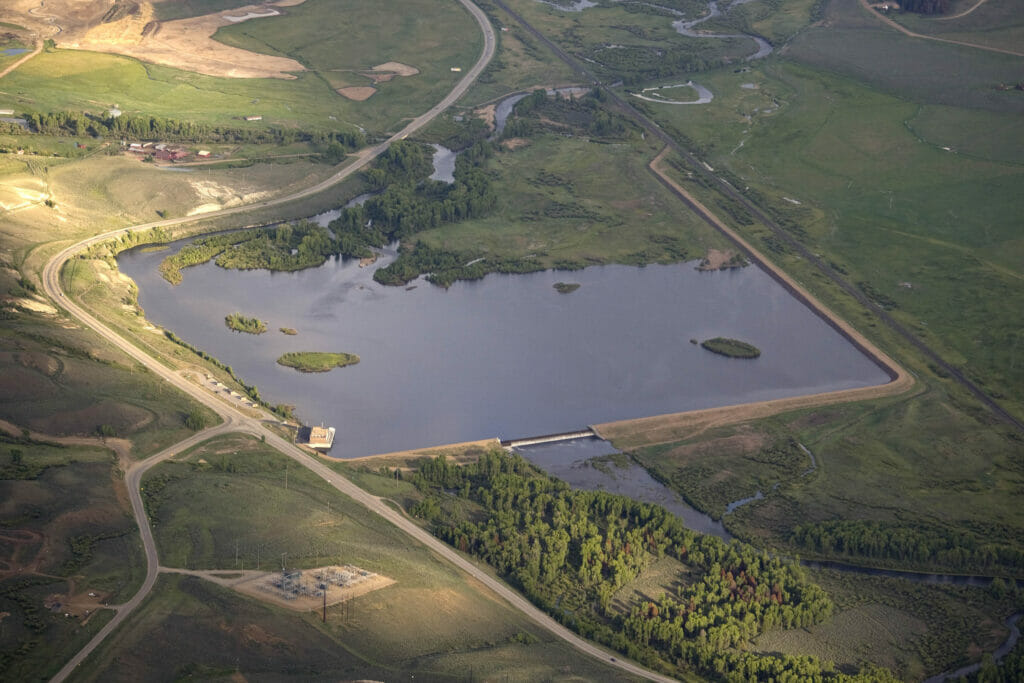 When completed, the project is expected to restore lost and declining aquatic species and improve the river's resiliency in the face of increasing water diversions and climate change. The channel will be open to the public and provide more than a mile of Gold Medal public fishing access. It will also be a source of significant economic benefits to the small Grand County communities that rely on recreation to survive.