TU works with some extremely talented characters while developing and completing projects in the field that help make fishing better. We are excited to bring you a series highlighting these Contractors. We hire equipment operators, truck drivers, laborers, material suppliers, engineers, technicians, and water testing labs. They are unique, talented, humble and some are downright wild, but TU's Contractors are a driving force behind successful projects.
Many of these projects help maintain the livelihood for some of the smaller outfits that are common in rural towns where many of our projects take place.
In Oregon, for example, we are working with partners on a "Salmon Superhighway" to open rivers to spawning fish and protect against flood damage. By replacing nearly 100 road crossings over 10 years, we are creating hundreds of jobs, investing $34 million into county roads and river infrastructure, and contributing $54 million to the local economy.
For one recent project in Montana to restore a section of Cedar Creek in Lolo National Forest, 96 percent of the $486,033 budget went to local firms, which put a dozen people to work on the job. Our friends at American Rivers recently produced a report that found ecological restoration creates 226,000 jobs and contributes $25 billion to the economy.
TU project managers take pride in fostering these relationships, building community, and hiring local, when possible. So, let the highlights of these fine people begin.
By Cory Toye, Wyoming Water and Habitat Program director
I remember the first day I met Brett Carlson at the Blazon Gap quarry outside Kemmerer, Wyo. I had heard about him from a friend who knew of his amazing skills as an equipment operator and used to tell me that, "Brett can clean your teeth with an excavator."
Although I have not had that experience yet, I can say that for the last 10 years, Brett has been an incredible asset for TU through the completion of dozens of projects across Utah and Wyoming.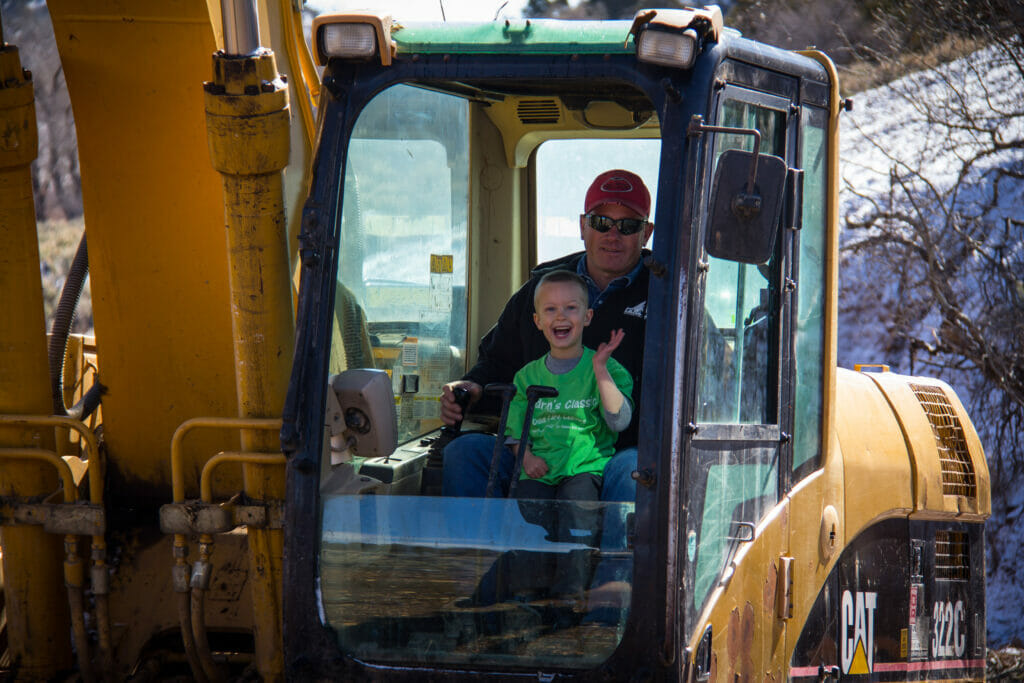 Brett does everything full speed. Whether it's work or fun, Brett takes it seriously. Through my experiences with him over the years in some of Wyoming's greatest landscapes and watersheds, I have watched him overcome difficult project logistics and weather conditions to make sure the job is done right. One late fall afternoon I remember getting a call from him saying that he got a fish ladder completed earlier that day. I was astounded because the high temperature that day was 5 degrees below zero.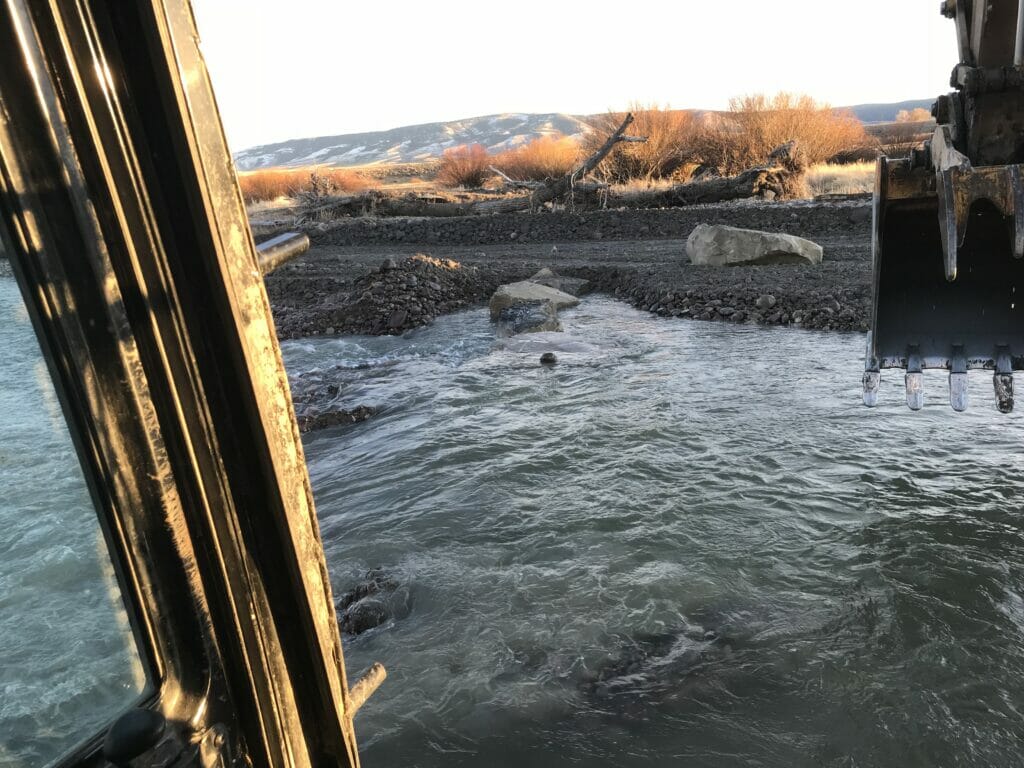 His dedication to TU, our mission and ensuring that our projects are successful have been instrumental in gaining trust and credibility in the communities where we work. It is guaranteed that anyone who meets Brett will be impressed with his skills and his commitment to doing the job right. For the projects on the Henry's Fork of the Green River, his knowledge of the people and the area has been invaluable. In a matter of minutes with a landowner he can make a connection that builds another layer of trust.
People that know Brett also know that he is fearless. Watching Brett in an excavator working on a steep incline or teetering on a ditch bank will give you butterflies, fearing the worst while knowing he is in complete control. During a dam removal project on the Gros Ventre River near the town of Kelly, Wyo., Brett had to complete the entire project with much of the community on hand. The dam removal reconnected nearly 60 miles of habitat for Snake River fine-spotted cutthroat trout and had the attention of state and federal agencies, anglers and the town. In short order, all the spectators became intrigued by Brett and his skills in the excavator. At one point, while Brett was performing an extremely technical and agile move in an enormous piece of steel, a mother and her little kids commented to me that Brett "looks like a ballerina in that thing!" I told her that I would make sure he knew that.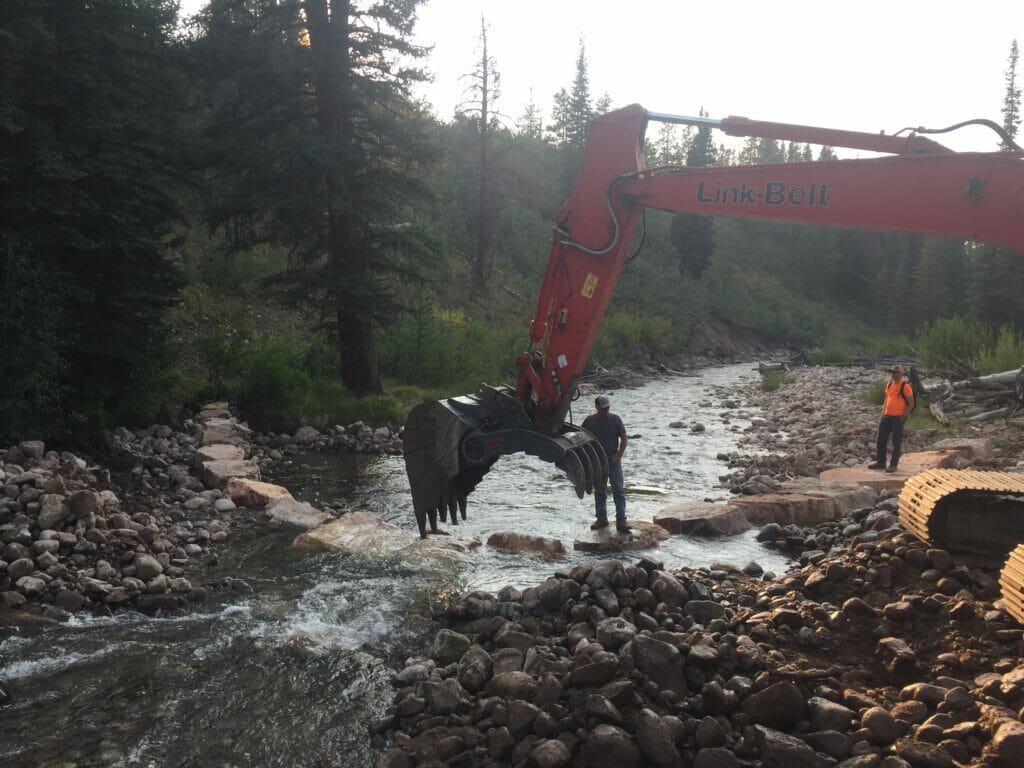 I have been on countless projects with Brett in the last decade, and I continue to be amazed at what he can do and what he is willing to do in for TU to complete the job. I find him hilarious and have personally watched him catch a beaver and racoon to "just check them out" and let them run free again. I have watched him interact with mountain lions and black bears. He even helped my wife, a veterinarian, transport a sheep in the front seat of a truck. As a final testament to his "toughness," I once took him to the hospital after he tore ligaments in his knee and watched him shrug off his diagnosis when the doctor told him all four ligaments in his knee needed attention.
"I'll be fine," he said.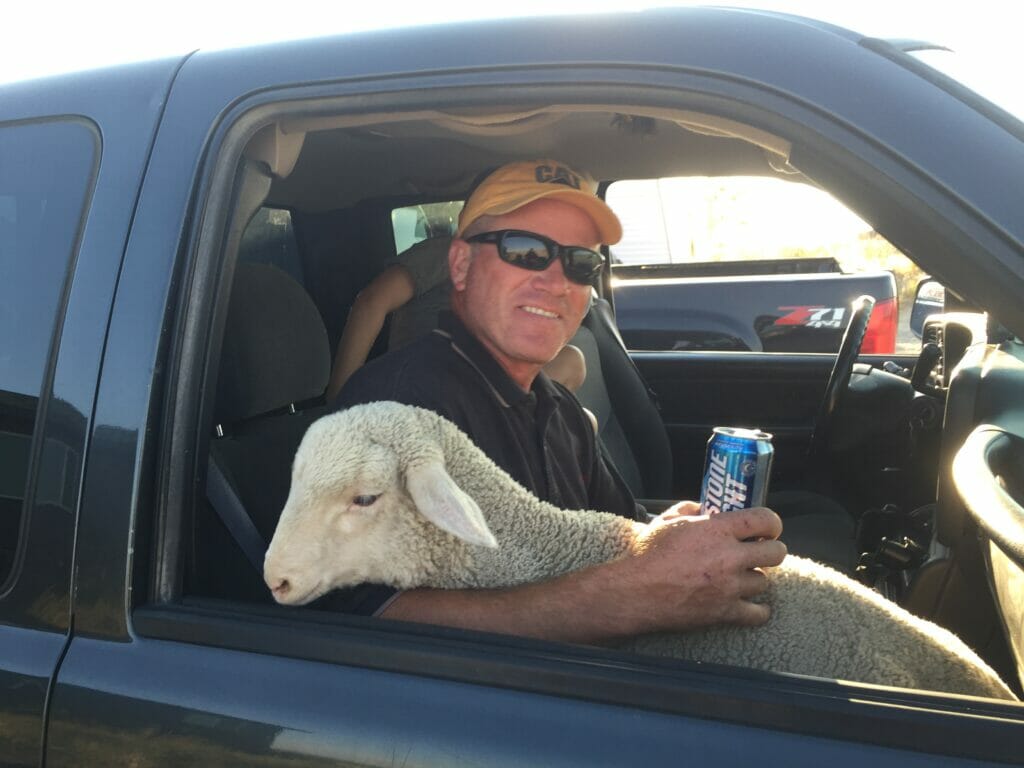 But what amazes me most about Brett Carlson is his loyalty to friends, family and TU. I am so thankful that my work at TU introduced me to Brett. Through years of work in the restoration trenches together, I consider him one of my greatest friends.
Hopefully, everyone who reads this post will have the chance to meet Brett. Look for the TU sticker on the back of his work truck.