Meyers Earthwork crew constructing a roughened rock ramp to restore passage at the Deer Creek Irrigation District Dam, summer 2019.
Photo by Amiana McEwen, Northwest Hydraulic Consultants.
Editor's note: TU works with some extremely talented characters while developing and completing projects in the field that help make fishing better. We are excited to bring you a series highlighting these contractors. We hire equipment operators, truck drivers, laborers, material suppliers, engineers, technicians and water testing labs. They are unique, talented, humble and some are downright wild, but TU's contractors are a driving force behind successful projects.
by Ben Cook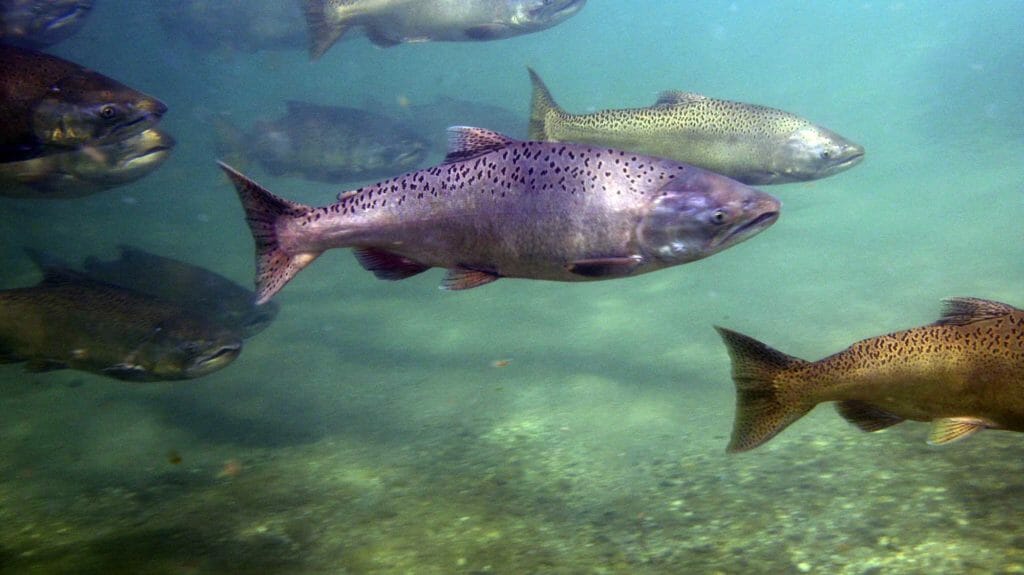 Restoring one of the last spring-run chinook salmon fisheries in California isn't for the faint of heart, and Meyers Earthwork is a critical partner in this endeavor.
TU has worked with Meyers for over three years because they are reputable and never cut corners. When faced with challenges, Meyers Earthwork stays committed to the project goals. And Meyers Earthwork is dedicated to improving the plight of salmon and trout that comes from a long professional history of restoration experience and a personal history of angling on local Northern California streams.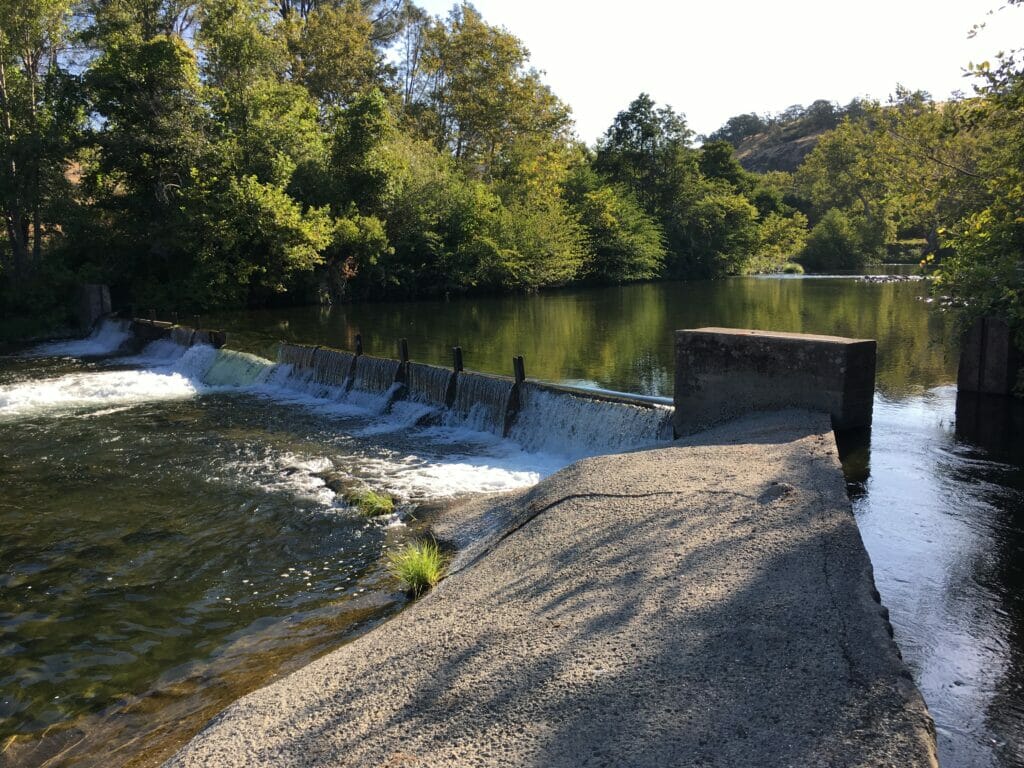 Meyers first dove into stream restoration work by working with the U.S. Forest Service in the early 1990s. They started out in Clover Valley in Plumas County. They have since completed restoration projects from the Bay Area to the Oregon border. While their projects have now grown in size and complexity, the professional and personal reward for stream restoration has not changed.
Jake Meyers recounts how his fondness for cold, clean water began; while he fished on Clover Creek in high school his love for streams grew. Since then, he's raised a family of anglers who now eagerly fish any water within 100 miles of home. Home is now on Cow Creek where they can watch salmon spawning in their backyard and where they fish regularly. And Meyers's family frequently visits and fishes Fall River as well as dedicates vacation time to chasing fish. This means Jake's interest in completing a project takes on personal meaning with each opportunity to improve a stream.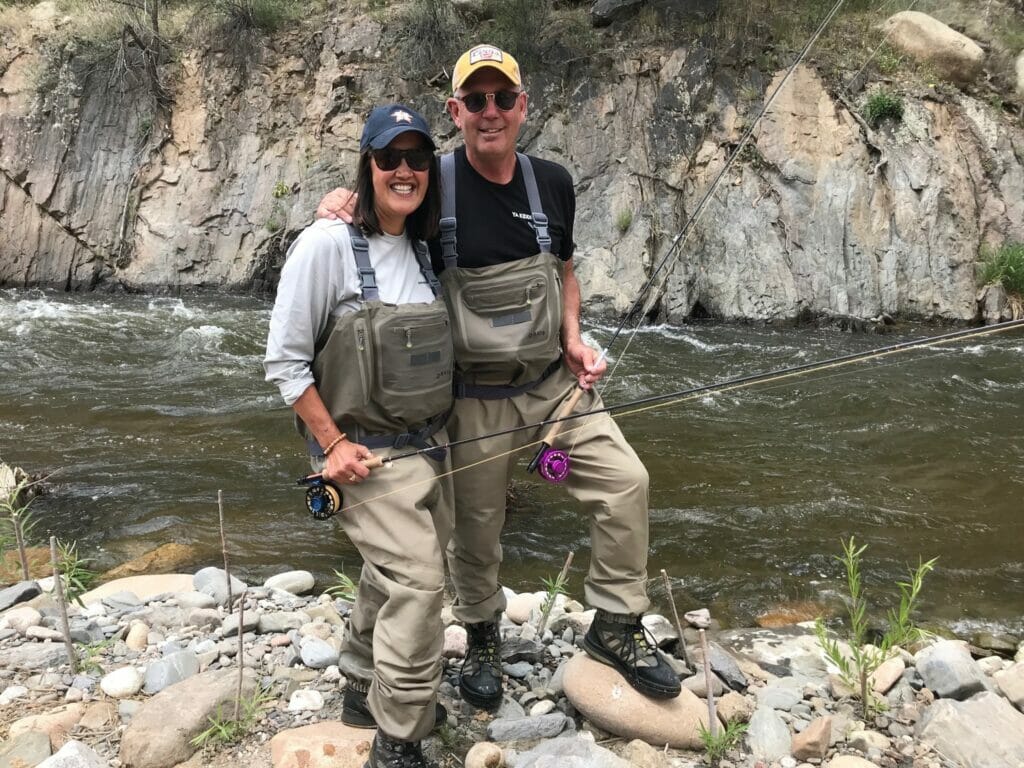 Most recently, Trout Unlimited partnered with Meyers Earthwork to restore volitional fish passage for all life-stages of steelhead and chinook at the Deer Creek Irrigation District dam on lower Deer Creek, a tributary to the Sacramento River. This is the penultimate project needed to restore fish passage on lower Deer Creek. Other partners included the Deer Creek Irrigation District, Northwest Hydraulic Consultants, the California Department of Fish and Wildlife, and the U.S. Fish and Wildlife Service.
Working on Deer Creek is certainly gratifying for Jake and his crew who share a strong connection with native salmon and trout, and the rivers that sustain them.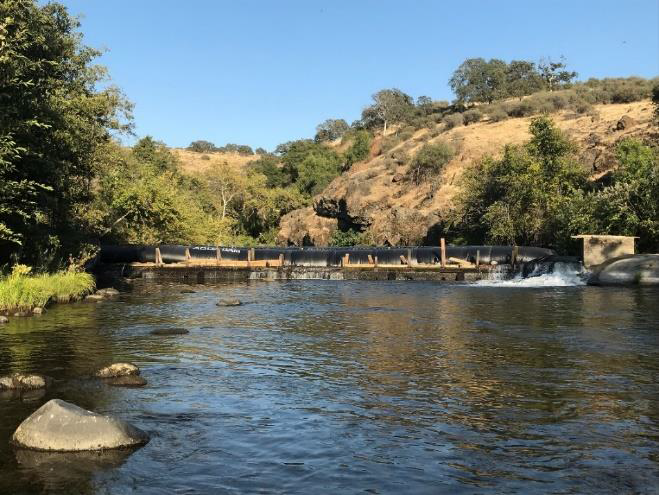 Ben Cook is TU's stream flow coordinator in California.
About this series: Many of these projects help maintain the livelihood for some of the smaller outfits that are common in rural towns where many of our projects take place. In Oregon, for example, we are working with partners on a "Salmon Superhighway" to open rivers to spawning fish and protect against flood damage. By replacing nearly 100 road crossings over 10 years, we are creating hundreds of jobs, investing $34 million into county roads and river infrastructure, and contributing $54 million to the local economy. For one recent project in Montana to restore a section of Cedar Creek in Lolo National Forest, 96 percent of the $486,033 budget went to local firms, which put a dozen people to work on the job. Our friends at American Rivers recently produced a report that found ecological restoration creates 226,000 jobs and contributes $25 billion to the economy. TU project managers take pride in fostering these relationships, building community, and hiring local, when possible. So, let the highlights of these fine people begin.