TU's "Outstanding" work in the Land of Enchantment
Thousands of miles of trout streams in New Mexico are susceptible to the historic drought plaguing the Southwest—and Trout Unlimited just helped protect 305 of them throughout northern New Mexico from degradation and mining.
Last month, New Mexico's Water Quality Control Commission unanimously approved two water quality petitions. One was put forward by New Mexico's Outdoor Recreation Division (ORD) to protect water quality on 125 miles of popular trout fishing streams. The other was proposed by a coalition of local advocates to protect all surface waters in the Upper Pecos River watershed, which is currently threatened by a proposed new hardrock mine.
Using a state-level designation known as Outstanding National Resource Waters, a.k.a. Outstanding Waters, these rivers and streams are now protected from land use impacts like mining and road development that could degrade water quality. Outstanding Waters are the state's highest form of water quality protection, and although the designation process is usually straightforward, it took three years of advocacy by NGOs, tribes, landowners, and local leaders to get it done.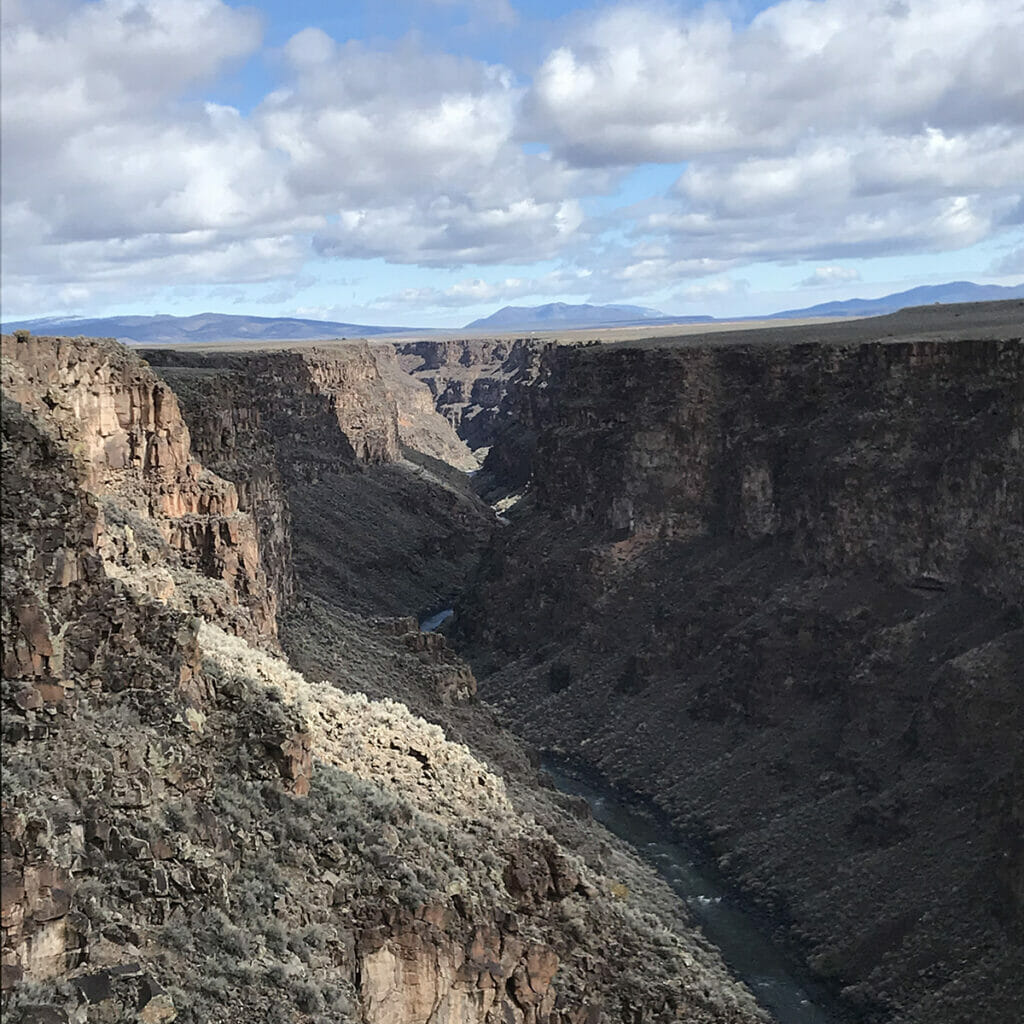 The waters selected for ORD's petition, and supported by Trout Unlimited, included a 50-mile segment of the Rio Grande, the Rio Hondo near Taos Ski Valley, and both major tributaries to the Jemez River—San Antonio Creek and the East Fork of the Jemez—that originate in the Valles Caldera National Preserve.
Several of these stream segments rank among the most popular trout fishing destinations in the state. The waters were selected for their significance to the state's growing outdoor recreation economy, and the designations are intended to protect clean water for future generations of anglers, boaters, and outdoor businesses.
In the Pecos watershed, home to a unique lineage of Rio Grande cutthroat trout, this effort was founded on the galvanizing threat of a mine that few people want. In 2019, news surfaced that Comexico LLC, the American subsidiary of an Australian mining company, had purchased old mining claims in the watershed and staked additional claims on thousands of acres of land managed by the Santa Fe National Forest, including roadless areas recognized for their wilderness values and streams harboring cutthroat trout. The company announced plans to begin by digging exploratory wells as deep as 4,000 feet.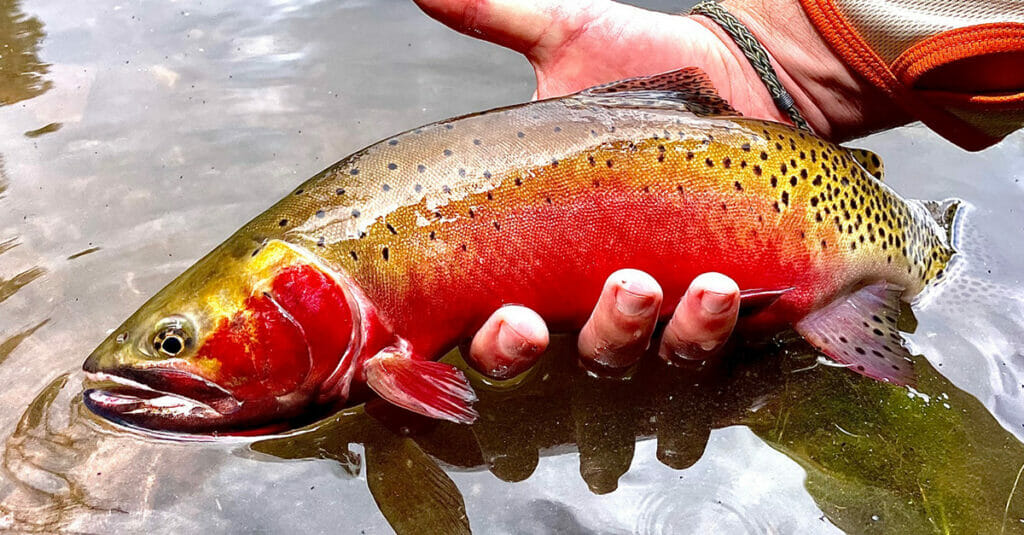 One of two native trout species to New Mexico, Oncorhynchus clarkii virginalis can be found in high elevation streams of the Rio Grande, Canadian, and Pecos River drainages, giving it the distinction of being the nation's southern-most cutthroat trout.
Thanks to the work of TU and our partners, more of that watershed, including a segment of the mainstem Pecos River and 165 miles of its tributary streams, now has protections in place to prevent water quality impairments from mining and other activities expected to harm trout habitat and downstream water users.
In the wake of this well-deserved victory for native trout and clean water, what comes next? There is still a mining proposal to defeat for good. A record wildfire year damaged trout streams and watersheds across the state. Our rivers are drying up, and getting warmer, as the climate changes. And New Mexico lags its western neighbors in developing tools, and funding sources, to keep rivers flowing for wild and native trout.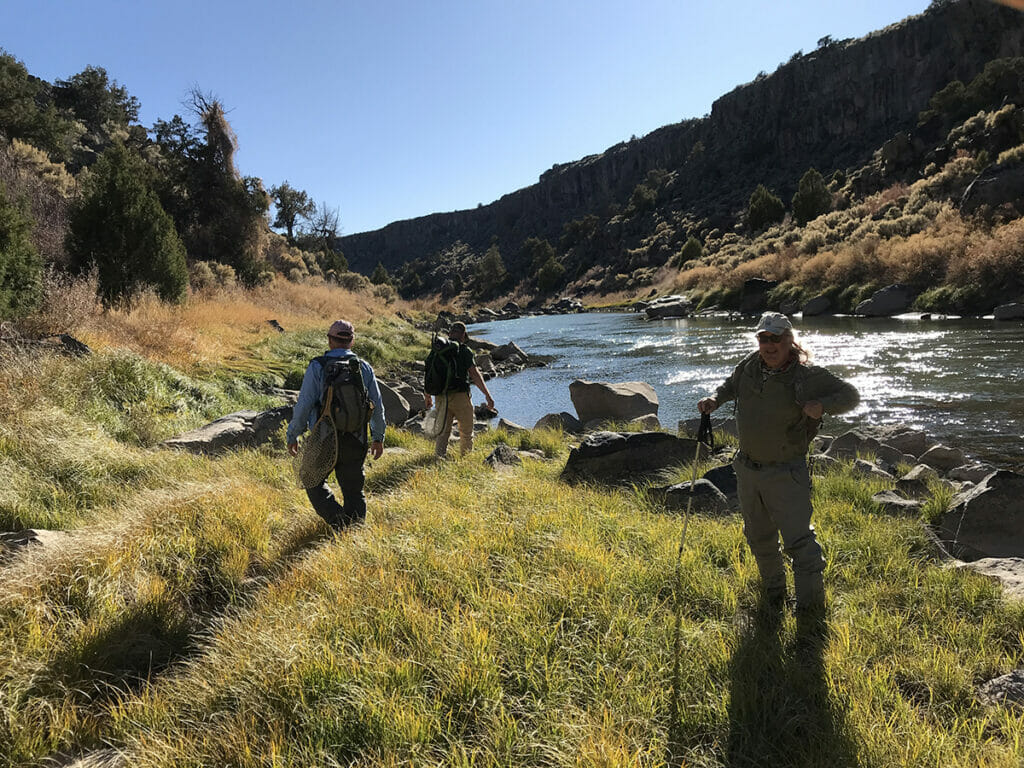 If any of this paints a less-than-rosy picture of the state of trout conservation in the Land of Enchantment, it shouldn't. New Mexico is an arid state with its share of natural resource challenges, but we also have a deeply rooted conservation ethic that in its best moments transcends political and cultural divides, uniting urban and rural interests behind common values like protecting clean water.
In other words, New Mexico remains enchanting, despite the many conservation challenges we face. And 305 stream miles protected from future impairments is a great reason to be optimistic about our future.
---
For more on the importance of the Pecos watershed, see this blog post from May 2022 by Toner Mitchell – Home Water, Economic Engine