By Jeff Arterburn
Very few people encounter the mountainous region of southwestern New Mexico known as "The Gila" by accident.
The nearest interstates track the open desert valleys far from the sierra. Locals here will still acknowledge the occurrence of oncoming vehicles with a finger raised momentarily from the steering wheel, and not the middle one. Aldo Leopold was transformed by wilderness here, and in turn his proposal for federal designation of a chunk of it as the first designated wilderness was accepted nearly a century ago in 1924 and codified with the 1964 act.
It is fitting that the introduction of legislation recognizing the Wild and Scenic value of the Gila and San Francisco Rivers is imminent in 2020, following decades of various schemes threatening dams, diversions or other disruptions to this last free-flowing river in New Mexico.
I have felt the pull of these mountains and their wild trout for over 30 years. Home to the exceedingly rare, finely spotted, golden-bronze colored native Gila trout (Oncorhynchus gilae), these fish thrive in headwaters descending from spruce-fir forest through ponderosa and piñon-juniper into rugged canyons guarded by towering rock spires, sheer walls and shaded by the wide branching embrace of giant sycamores.
Efforts to protect these unique "speckled" trout began early in the last century, but still were almost too late. Scientific recognition of the species came in 1950, and expanded restoration efforts were initiated with their listing under the Endangered Species Act of 1973. The intervening years have featured several dramatic rescues of populations threatened by wildfires, significant discoveries of two new genetically distinct lineages in 1975 and 1992, and ongoing genomic studies are providing new scientific insights into unique features and adaptations that give hope for the survival of Gila trout in an otherwise uncertain future.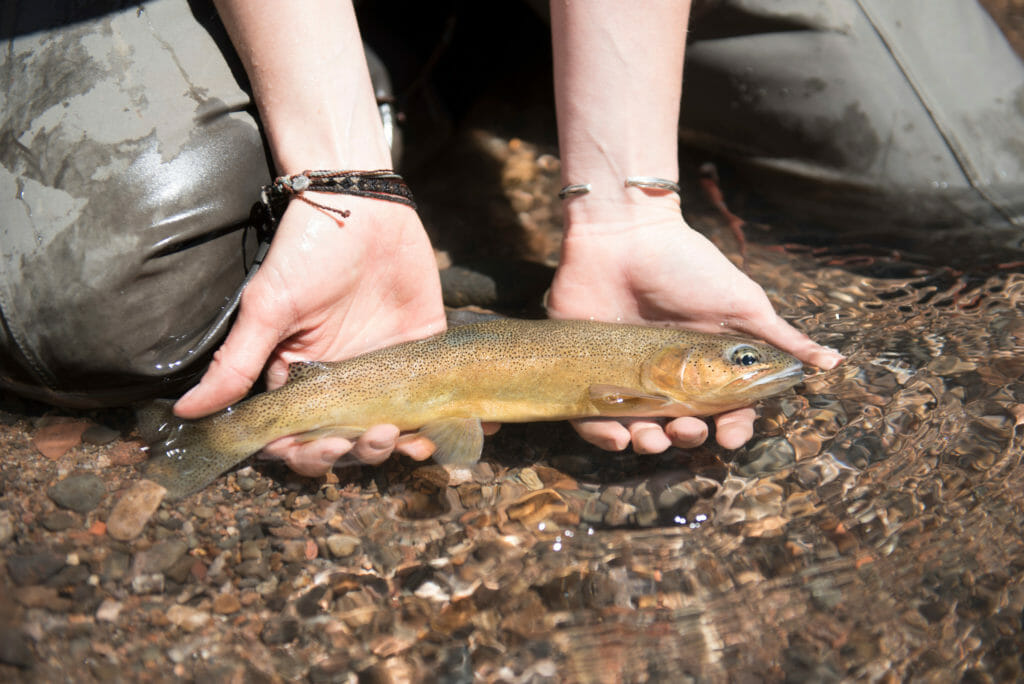 TU's work on the ground
We formed the Gila/Rio Grande Chapter of Trout Unlimited 10 years ago with eyes toward on-the-ground projects and partnerships with federal and state agencies focusing on native trout restoration in southern New Mexico. Combined with education, community outreach initiatives and participation in the regulatory and legislative processes to help support recovery of Gila trout populations, we have been successful in helping them survive.
Angling for these rare trout has only been possible since their down listing to "threatened" status in 2006, with special rules under section 4(d) allowing controlled recreational angling. A major shock came with the devastating 2012 Whitewater-Baldy Fire complex that raged across the highest peaks in the Gila National Forest. After torching nearly 300,000 acres, it earned the unwelcome distinction as the largest wildfire in state history. Willow Creek was one of the many watersheds devastated by this fire, and while by most modern standards this cool, forested camp at 8,000 feet in elevation would be considered "remote," it's actually quite accessible by Gila standards by driving 30 to 50 miles of seasonal and only somewhat dubious dirt roads.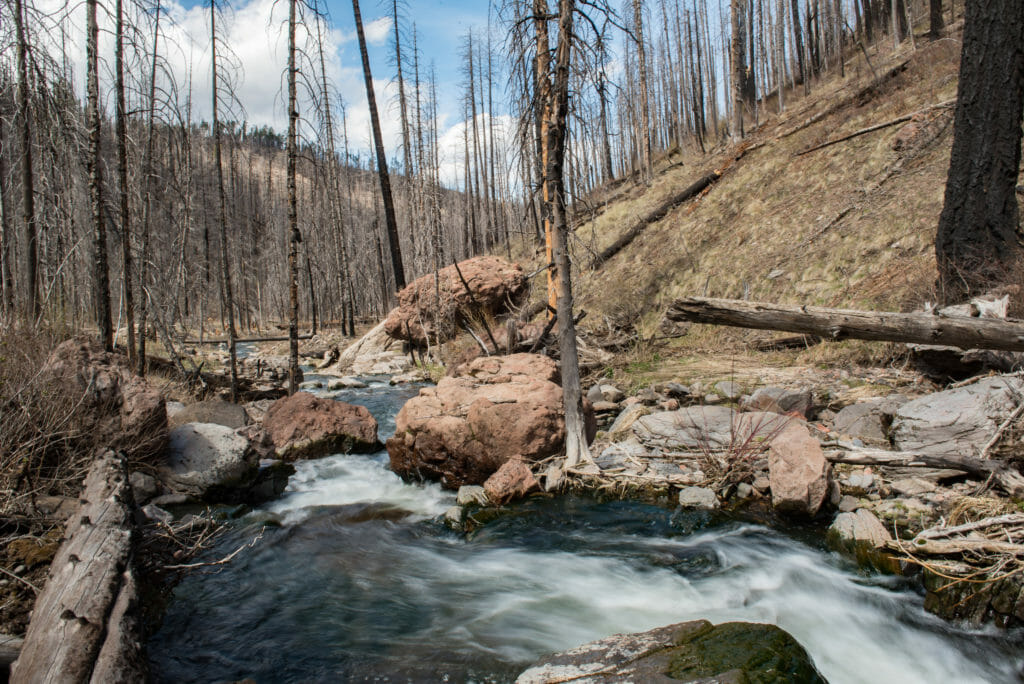 The fire and ash flows wiped out the popular brown and rainbow trout fishery here, but with the aftermath came a new opportunity for bringing back the native Gila trout. With strong support from state and federal agencies, grants from the Western Native Trout Initiative (WNTI), matching funds and volunteer efforts from Trout Unlimited and other groups, the restoration project here is advancing following the construction of a permanent downstream fish barrier to protect the Gila trout in Willow Creek from non-natives.
With grant funding from the National Wilderness Stewardship Alliance program in 2017, and guided by experts, agency staff, university scientists, and dedicated professionals, we initiated a stream habitat assessment and monitoring program employing volunteer "citizen scientists" for data collection. The past three years of data have documented an unstable post-fire system with vulnerability to movement of large sediment loads and identified sections where the stream has cut through energy dissipating meanders and further accelerated channelization. The loss of pool habitats that are critical for trout survival through the low temperatures of winter and summer highs are continuing vulnerabilities. In the face of warming temperatures, these fish will need deep pools, refuge and shade more than ever.
Last year a watershed-based planning project for Willow Creek was initiated with funding through an EPA Clean Water Act 319 cooperative agreement to a partnering private company, Natural Channel Design Inc., with expertise in wildland hydrology assessment, restoration and enhancement projects.
Looking ahead to the next steps, we will be working with the Gila National Forest staff to implement creative restoration solutions that are effective and appropriate for Wilderness. Volunteers will have opportunities to help with riparian plantings, in-stream work using natural materials to provide bank stabilization, induce meanders, and create pools, including construction of beaver dam analogs. We will be welcoming volunteer participation for spring and fall habitat assessments again this year with support from WNTI and are continuing to refine our citizen science methodology for stream assessment and monitoring, with plans to extend this approach to other streams with wild and native trout.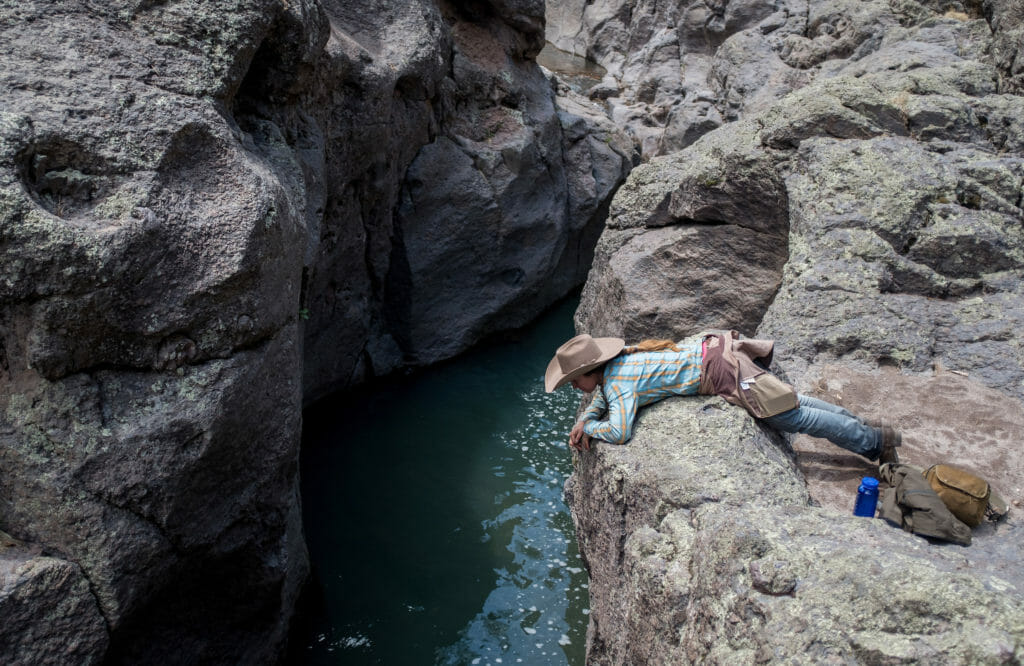 Working for protections on all fronts
The future of Gila trout depend on sound management, good habitat, and adhering to Leopold's advice that true land health is the capacity for self-renewal of the soil, water, fish, and all of the other ecosystem components. In this regard, Trout Unlimited is making a difference in New Mexico on multiple fronts.
At a state level we are working to advance clean water protections and significantly increase funding available for restoration projects. We are also helping to advance wild and scenic designation for remarkable streams and rivers where Gila trout can thrive, while investing time in the forest planning process to ensure that federal land managers protect and restore Gila trout habitat, because as the habitat improves, so will the fishing.
Opportunity awaits
With more information on Gila trout available, interest from fly anglers from across the country is growing. The Department of Game and Fish initiated the "New Mexico Trout Challenge" that highlights the goal of catching a Gila trout and is open to residents and non-residents holding a valid license and a free Gila trout permit. WNTI also features Gila trout in their Native Trout Challenge. We will also be helping out to host the 9th annual Aldo Leopold Kid's Fishing at Lake Roberts again this year on June 6, a festive event where kids can fish for broodstock Gila trout and win prizes.
It is our hope that these experiences will inspire interest and encourage the next generation of fly fishers and conservationists. When you come to visit, make sure to stop in at one of the restaurants, watering holes, galleries, or gas stations and don't hesitate to mention that you've come here looking for Gila trout, so the locals know you value the opportunity to fish for these special native trout.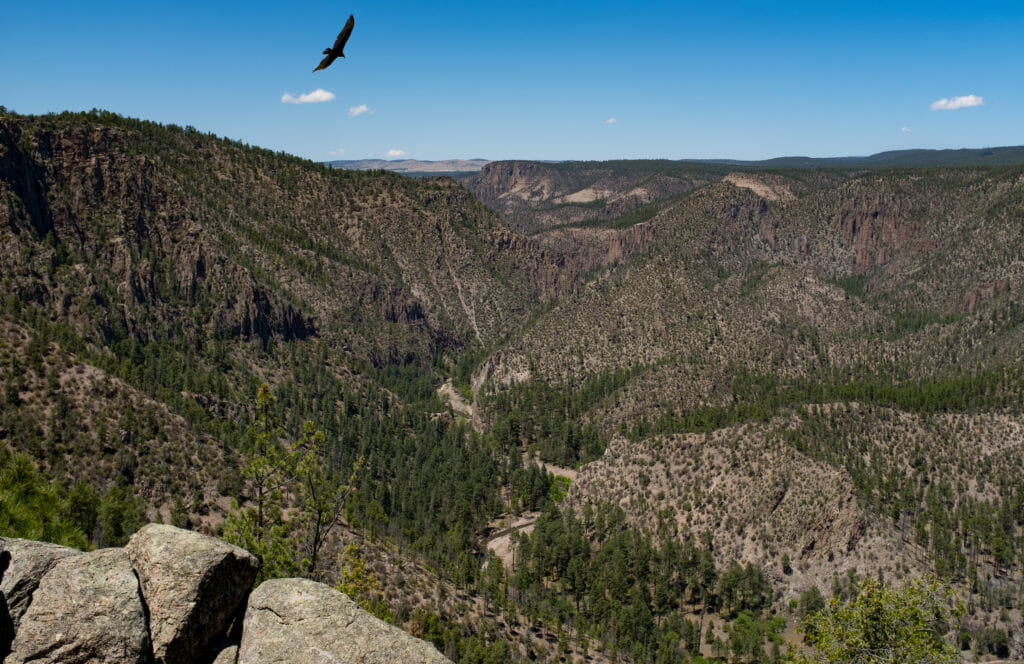 Jeff is president of the Gila/Rio Grande Chapter of Trout Unlimited in southern New Mexico, and Professor of Chemistry & Biochemistry at New Mexico State University.