National trustee planted seeds for ongoing diversity and inclusion initiatives at Trout Unlimited
There was a time not long ago when some of the leading women volunteers at Trout Unlimited were ready to storm the barricades. From their vantage point, the organization was not moving fast enough to increase the number of women in its ranks and make TU a more welcoming, inclusive organization. They wanted action, immediately.
Kerri Russell counseled patience. Though she was leading the way in relentless pursuit of those goals, she took the long view. An Arkansan by way of Oklahoma, she offered up some home-grown wisdom she had picked up along the way: Plant the seeds now and the garden will grow.
As chair of the Women's Initiative Workgroup and later, a member of the Board of Trustees, Russell—who passed away over the weekend at 63—planted the seeds and started to see them bear fruit.
As a credit to her leadership, TU during her tenure doubled the number of women who are chapter presidents, state council chairs, and National Leadership Council representatives. More important, she helped usher in a rising awareness of diversity and inclusion at the organization.
"Kerri was a pioneer in promoting diversity and inclusion at Trout Unlimited," said Chris Wood, TU's president and CEO. "In a very real way, Kerri's work and passion are helping to change the face of our organization."
Last year, TU held its annual meeting in Arkansas, and Wood left Kerri speechless when he announced that she had won the Ray Mortensen award—TU's highest award for volunteers, presented to a "one in a thousand" volunteer whose work makes her an inspiration to the grassroots. Her fellow Arkansans celebrated the award to their feisty, five-foot-tall friend with a Razorbacks cheer: (Woooooooooo, Pig! Sooie!).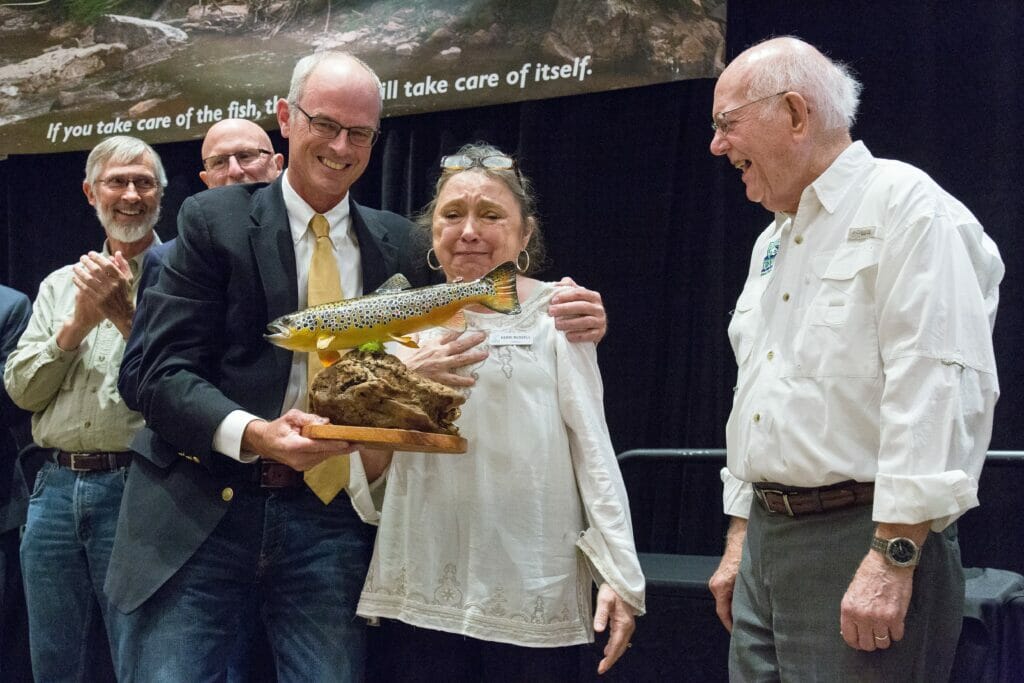 Russell, who raised three sons in Fayetteville, Ark., with her husband, Gary, spent 40 years as a physical therapist focused on children with disabilities.
She joined the Arkansas Chapter of TU in 2002 after a bout with breast cancer led her to rediscover fly fishing.
"Kerri loved to fish. Loved it. She found peace in it, and she found camaraderie in it," said Beverly Smith, TU's Vice President for Volunteer Operations. "Kerri loved TU, I believe, for the same reasons. Kerri was an important part of the TU family, and her loss leaves a huge hole. Kerri's energetic spirit matched with her dogged persistence on often challenging issues made her a force for positive change within our organization and the fishing community."
She moved through the full suite of volunteer positions over two decades: banquet chair, newsletter editor, chapter president, state council president, National Leadership Council representative, vice chair and chair of the Women's Initiative Workgroup—later the Diversity and Inclusion Workgroup—as well as chair of the Land Conservancy Workgroup. She became a national trustee in 2017.
"I think back to the first time I ever met her," said Ray Smith, the dean of volunteer leaders in Arkansas, who became Kerri's mentor. "I said to myself, 'There is our next leader of this organization.' She was so composed, so put together, and so passionate and effective. I just had no doubt Kerri would be our next leader. And she was a great leader."
"Kerri was a quiet force," added Kelly Buchta, TU's NLC representative from New Jersey and co-chair of the Diversity and Inclusion Workgroup. "She was so enthusiastic in all that she did. I will miss her."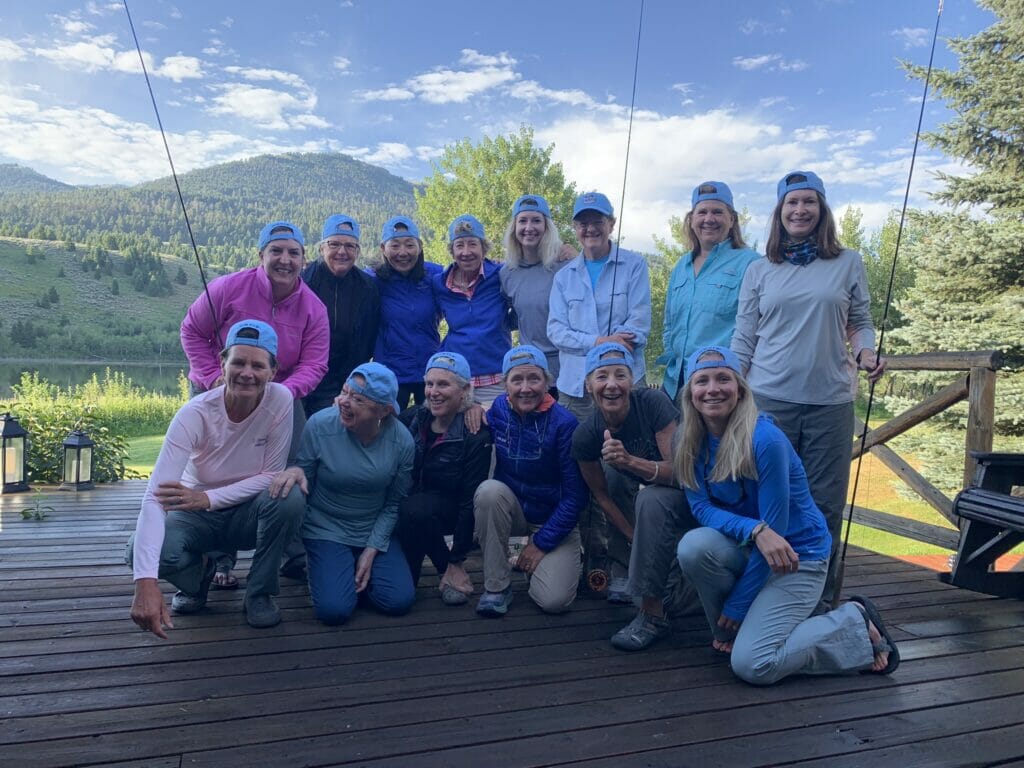 Russell often told the story of her first experience walking into a TU event and how fun, welcoming and engaging it was. "Imagine if the folks in that room hadn't welcomed me," she wondered.
She had gone on to commit years of effort to the chapter and the organization, but the story wasn't really about her. It was a teachable moment for other volunteers to emphasize just how critical building an inclusive and equitable environment is for engaging people.
"She was one of those people who made everyone in the room smile," Wood said. "She had a radiance about her that she conveyed to her passion for working with cancer survivors; teaching people to fish and mentoring dozens of women into the volunteer ranks of Trout Unlimited. Kerri's legacy will endure through the tremendous changes she helped to propel in TU."
Resources:
Click here to learn how to help promote diversity and inclusion in your chapter or council.