Autumn.
Grouse, elk, trout, football, and deer.
It's been a great summer of rivers, dry flies, high country native trout, and late nights around the campfire but as the seasons change so do activities. There are some river trips, however, that should still be explored long after the last coat of 303 is applied for the year.
Enter the Grande Ronde.
I was recently reminded of this trip I did last year when we started conversations around Trout Week topics. Soul of the Snake was up this week and part of that soul is in special tributary rivers like the Grande Ronde.
Designated Wild and Scenic in 1988 there's something to appreciate about the giant canyon walls lined with equally giant ponderosas on the river bottom. We were a group of six willing to take on whatever weather came our way in four days on Oregon's Grande Ronde River. The float, from Minam to Troy, is a dream both for anglers and casual multi-day river campers alike.
The 45-mile float puts in on the Wallowa River nearly 10 miles from its confluence with the Grande Ronde. That's where the canyon starts to show its character. The river tightens up a bit and the basalt walls lining the river soar hundreds of feet above.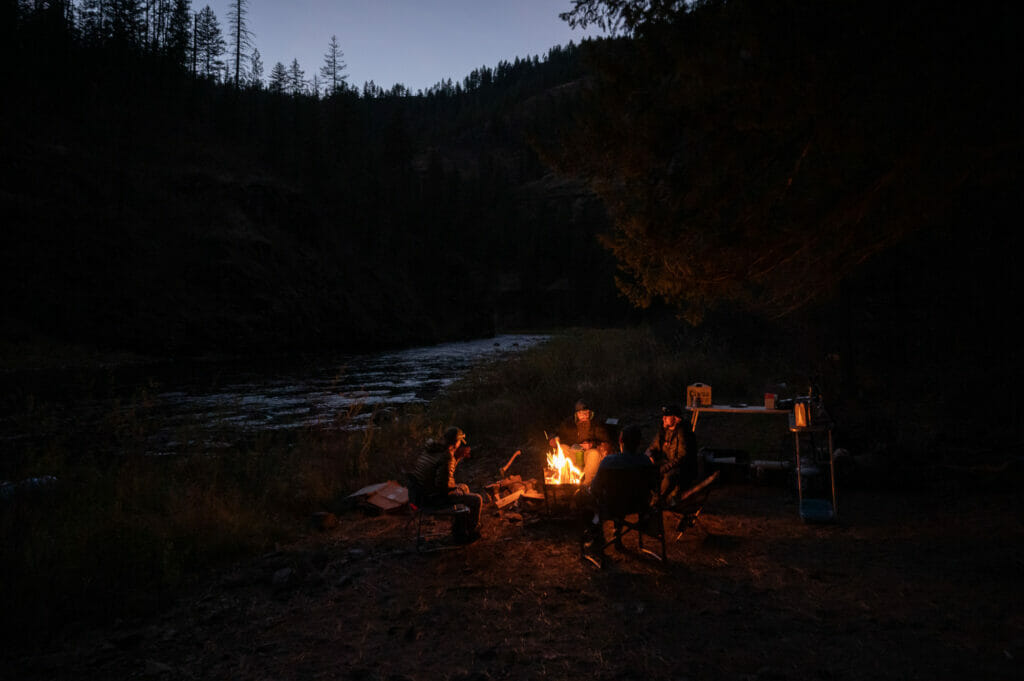 Because of the late nature of our trip, primarily in search of steelhead entering the system, we weren't too concerned with getting camps on the river during our four-day float. While we might not have been blessed with any of the Snake River tributary steelhead we were blessed with some incredible camps that made me thankful for getting out in late October. As with all river trips, no matter the time of year, you must remember to practice all leave no trace principals.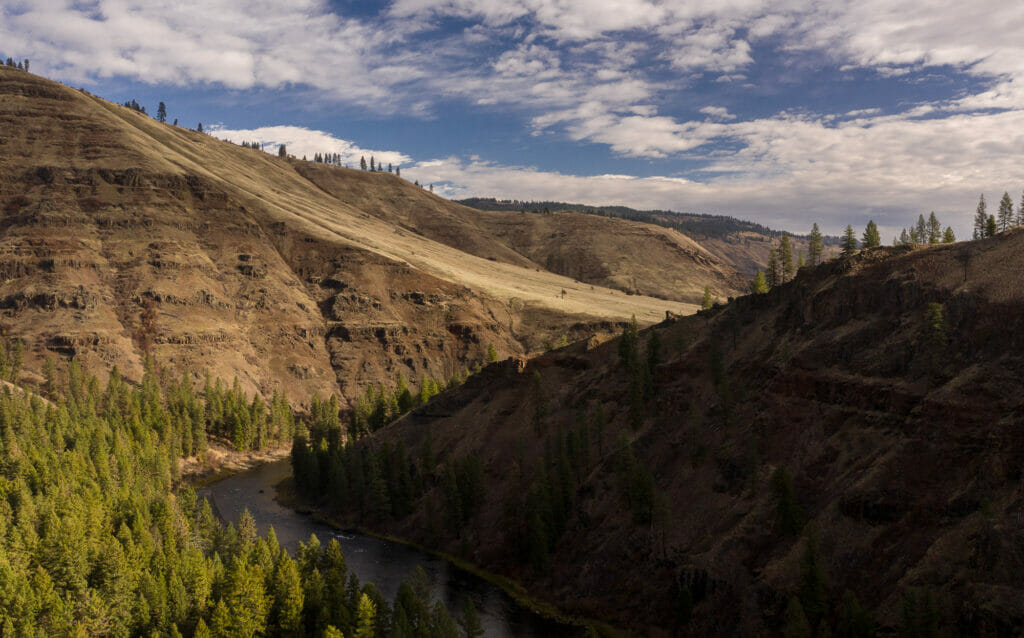 Adding this trip to the list is a must in my opinion. Permits are required to float the Grande Ronde, but they are self-issued and available at the Minam put-in across from the equally incredible Minam Store.
If you want to ensure special places like the Grande Ronde are able to support wild steelhead in the future please head to our Snake River dams action page and take action.