The Ultimate Handbook of Nautical Knowledge
An interesting coffee table hardback came across my desk a few weeks ago with the title above. I will admit at first I merely glanced over it as I get a lot of books sent to me for review. I'll be honest — not that many get me fired up in this industry, but after digging in, I must say I'm really impressed with this one. The Ocean has a ton about boats and boating with 84 pages devoted to everything from essential knots and how to take care of your boat, to sea kayaks, and "Proper" Nautical Tattoos.
---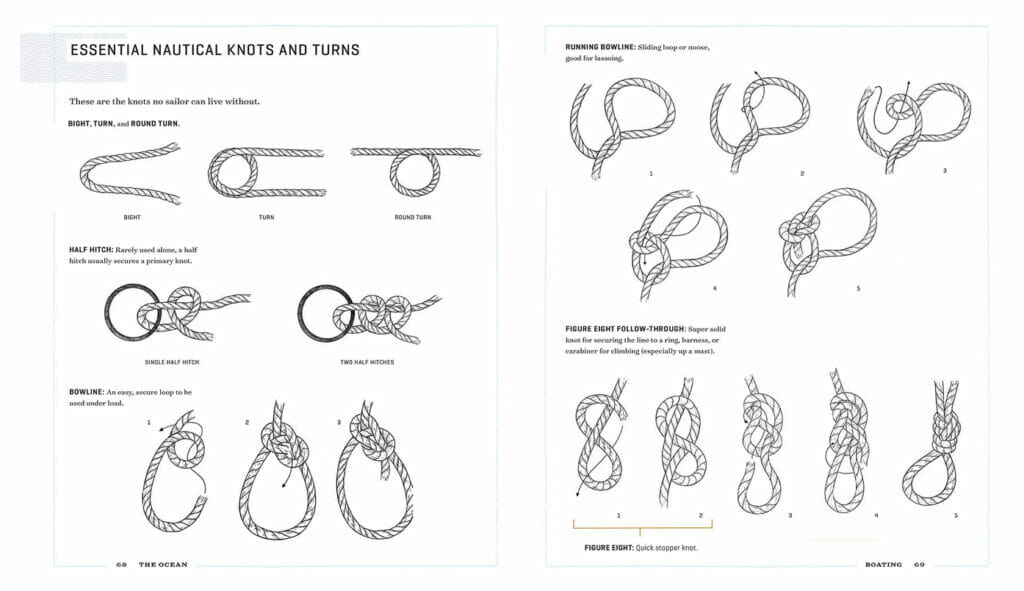 ---
I know we're a bunch of trout nerds and drift boat geeks over here, but anyone who loves water, the ocean, boats, fishing or things below the surface will surely get a kick out of this book. The rest of the 350 pages are jam-packed with info on surfing, the science of the ocean, survival, scuba and snorkeling and fishing. The illustrations are incredibly cool with widely varied styles. It's informative and very whimsical at the same time.
---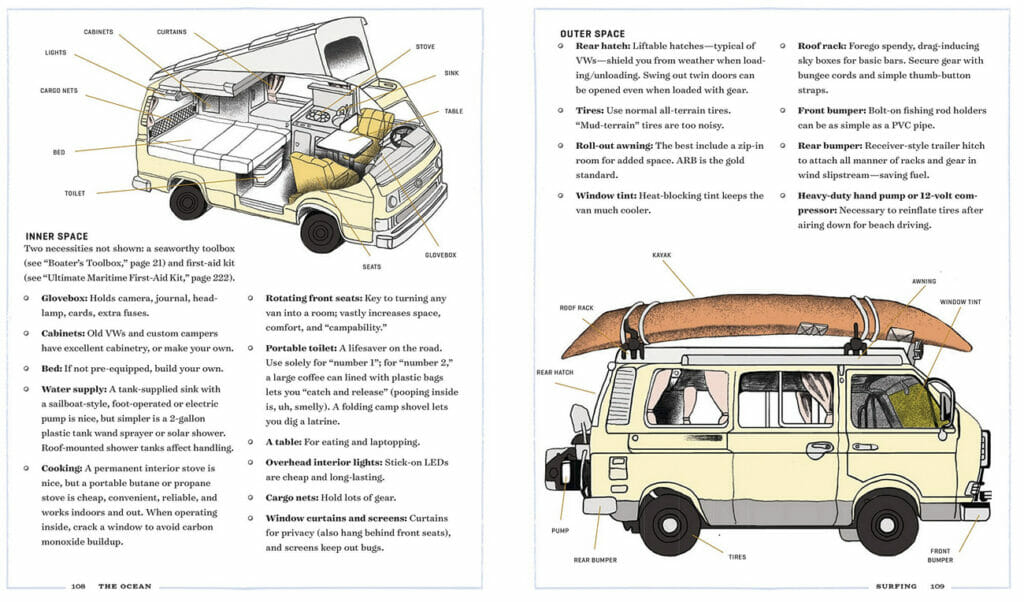 From the Publisher:
Sailors, swimmers, beachcombers, fisherfolk, surfers, sunbathers, sandcastle builders—anyone who's curious about the sea—will find something to love in the new book, "The Ocean." This handsome volume is a treasure trove of information, inspiration, and wisdom—rich with how-to advice and great stories from renowned experts of the sea. Whether it's shucking an oyster or catching that first wave, casting a fly rod or righting a kayak, everyone from nautical novices to salty dogs will relish learning real-world skills and rediscovering their love for our planet's awe-inspiring seas in chapters on:

· Boating: essential knots and turns; heave a line, tow off to a cleat, international hand signals
· Surfing: wetsuit 101, surfing's 12 commandments, learning to surf, buying your first surfboard
· Science: plankton and plastic, meet the seabirds, how does a flying fish fly?
· Scuba & Snorkeling: spearfishing and free diving, throw a cast net, diving hand signals
· Fishing: tackle box gear list; saltwater fly fishing and flies; clean, scale and fillet a fish
· Survival: beach flag warnings, jellyfish dangers, escape a tsunami, maritime first-aid
'The Ocean' features hundreds of illustrations and deep-dive reads from heroes and experts like big-wave surfer Laird Hamilton, marine archeologist Robert Ballard, and famed sailor Lin Pardey presented in a handsome foil-stamped cover to make this the definitive go-to guide for anyone captivated by the wonder, power, and mystery of the ocean.
---
About the Authors
Chris Dixon is the author of Ghost Wave and a contributing author of Surfing: 1778–Today, The Big Juice, and New York Times Best Seller The Southerner's Handbook. His writing has appeared in The New York Times, The Washington Post, Outside, Popular Mechanics, Garden & Gun, and Men's Health, among others. The founding online editor of Surfer, he once spent a year documenting the life of singer-songwriter Jimmy Buffett. He lives in Charleston, South Carolina, with his family.

Jeremy K. Spencer is an award-winning writer and editor whose work has appeared in publications like Men's Journal, Wired, Vice, The Millions, and Outside, where he was a longtime senior editor. He has edited books for all of the "Big Five" publishing houses, including multiple New York Times Best Sellers. As a creative director, he's helped dozens of top global brands tell their stories. A native of Memphis, he now lives with his family in Portland, Oregon.